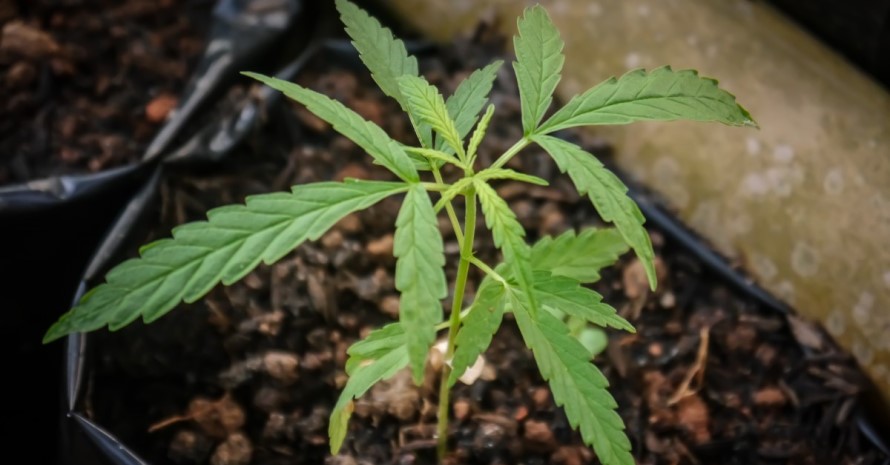 Cheap Indoor Grow Setup for Weed: Tips, Hacks, and Product Reviews
Growing marijuana without leaving the comfort of your home comes with some indisputable benefits. First and foremost, it's a budget-friendly solution. For instance, after you succeed in cultivating a plant, you can engage in seed production or, better yet, start cloning it. That way, your supply literally becomes inexhaustible.
Furthermore, there's also the unbelievable thrill of growing a strain from seed to harvest. The idea of finding a cheap way to grow indoor weed is truly breathtaking — and rewarding. However, a few attempts to create a cheap indoor grow setup may show that the whole thing is everything but budget-friendly. No worries, I'll let you in on how you can keep your dream afloat without breaking the bank.
Pros
Durable and long-lasting.
Relatively easy to set up.
Pros
Durable and long-lasting.
Pros
Relatively easy to set up.
That being said, it's only natural that you're not giving up and still rummaging the net for the best answer to the vital 'how to grow weed indoors cheap?' question. And you've come to the right place for that. Here, you might find exactly what you need for your low-budget indoor marijuana grow setup. Read on and make the most of the tips and product reviews provided in today's post.
Setting up a Grow Room on a Budget: Choose the Right Tools
A solid indoor homemade grow room doesn't have to cost a fortune. In fact, building the cheapest indoor grow setup from scratch without compromising on quality is pretty easy for an experienced grower. At first, the overwhelming variety of indoor growing tools and accessories may create confusion and waste valuable time. I'll help you avoid confusion, choose the right equipment, and perhaps even show you that you already have a few necessary tools in your home toolkit.
How to Build a Grow Room Setup Without Splurging a Fortune
An indoor grow setup comes with one groundbreaking benefit — enhanced control over each and every parameter needed for the most generous yield. Thus, when you grow cannabis outdoors, your harvest depends on weather conditions (which can be pretty rough, as we know).
In contrast, when you cultivate marijuana at home, you get to create the perfect lighting, temperature, air circulation, humidity, and nutrition for your plants. Now, let me dwell upon cheap grow systems that will help you invest your money wisely and contribute to your success as a grower.
1. Decide on the grow space. Almost any indoor area can be utilized for growing marijuana. You can turn an entire room into a grow space, or opt for a solid grow tent. When getting your grow room ready, make sure you get rid of all the stuff you don't need. Do not position your grow setup directly on carpeted floors. They absorb spillages and become the perfect home for bacteria. To prevent this from happening, use reflective sheeting or a specialized tent.
Avoid purchasing the most expensive grow tent, though. No doubt, the cheapest tents tend to be flimsy, however, in their majority, all grow tents are pretty much the same in terms of their functionality. Just make sure the tent you ultimately decide to stick with is lightproof and airtight enough. In this respect, the below model might be exactly what you need.
CoolGrows Tent: Perfect for Your Easy Indoor Grow Setup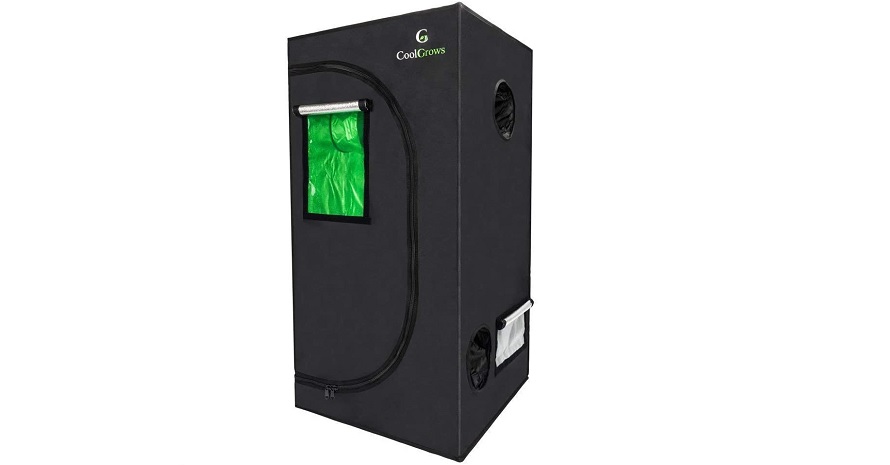 If you're on the prowl for a small, neat, and exceptionally affordable grow tent that's reflective inside, this model might be your best bet. You will fancy its nice build, easy installation (you won't even need a manual to set it up), and a variety of port options. It features a large Galaxyhydro 600w LED grow light inside. And you won't even hear a thing when it is all zipped up.
---
PROS:
Sturdy build.
Assembly is a breeze.
Suitable for both beginners and professional growers.
Reasonable price.
Helpful customer service.
CONS:
Zippers could be better, but still very good for the price.
2. Optimize the lighting. Wherever you choose to grow marijuana indoors, always do your best to regulate the temperature in your grow area. During the vegetative stage, keeping the temp higher is okay, for it speeds up the growth of your plants. When the crops mature, you're going to need to lower the temp to contribute to your plants' healthy development.
In order to control the level of heat and light in your grow space, you're going to need to purchase top-notch grow lights. Most marijuana growers opt for LED grow lights as their light source. They are powerful and versatile in terms of designs and configurations. HID grow lights are a cheaper alternative, but they're less energy-efficient compared to LEDs.
Want to save money on grow lights? The cost of electricity is significantly lower during the nighttime. Make the most of this information by keeping your grow lights switched on at night. And take a closer look at the grow light reviewed below.
MAXSISUN 600W LED Grow Light: Nice & Budget-Friendly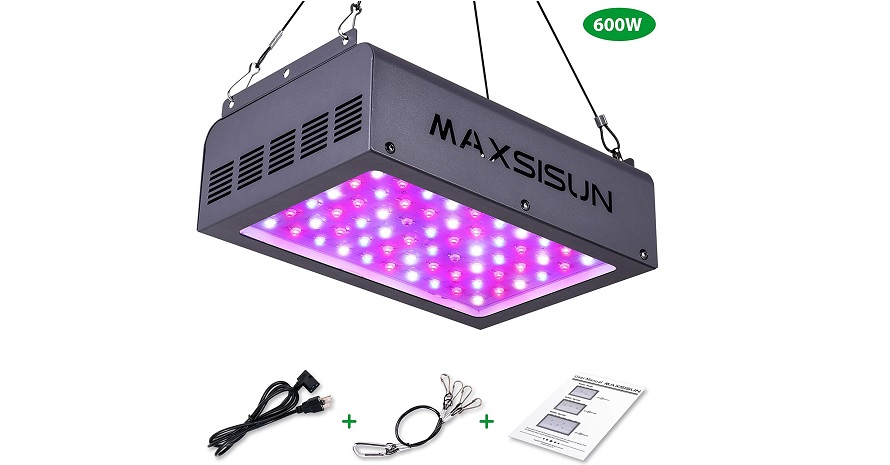 Need value and reliability when it comes to sorting out your grow light? This grows light might be your best choice, especially if budget weed grow in closet is what you're planning to set up. The construction is sturdy, and the installation is a walk in the park. I even dropped the thing once and didn't damage it at all. Very impressive. Best bang for your buck.
---
PROS:
Well-built and works like a champ.
Exceptionally easy to install.
Perfect for the seedling/veg phases.
Durable and long-lasting.
Reasonable price.
CONS:
The thing might make you worry about your electric bills, but it's only natural.
3. Set up a proper air circulation system. Provide nonstop airflow to your grow space. That way, you will keep your plants healthy the most natural way possible. You can either opt for oscillating fans or more powerful inline fans. The former ones are good at circulating air around the grow area, while the latter ones excel in bringing the fresh air and removing heat from the lamps.
Always make sure that your grow room (or grow tent) is airtight. Otherwise, you may unintentionally expose yourself and your loved ones to the highly unusual (to put it mildly) marijuana smell.
4. Nail temperature and humidity. A solid airflow system and a fan are going to help you save your plants from excessive heat. The right temperature is paramount for your harvest. Don't forget to adjust the temperature to your light-and-dark periods. Make sure you never set the temp below 65 or higher than 85 Fahrenheit.
In addition to this, you're going to need the perfect balance of moisture in the air in order to bolster the growth of your plants and avoid fungus at the same time. The climate control system below is worth your time and focus. Take a closer look at it asap. You will love its affordability and efficiency.
PrimeGarden 4" Climate Control System: Works Like a Champ
This kit is sturdy and long-lasting. It's affordable as well. It comes with a complete set of standard features needed for any solid ventilation system. Keep in mind that using it on brushless motors is undesirable. I like that with this system, you can easily adjust the fan speed in accordance with your needs. However, adjusting it below 50% is impossible. That way, the system protects the motor from overheating. Inline fan filter combo, digital thermometer hygrometer, and timer dual outlet are among the system's top-level features.
---
PROS:
Sturdy and durable.
Relatively easy to set up.
Allows you to create the best climate in your grow room.
You can choose the most suitable fan speed.
CONS:
A bit noisy, but still worth every penny.
5. Sort out containers and pots. Even though this aspect of building indoor grow setups cheap is often disregarded, containers for your plants are vital. Therefore, I recommend investing some time in reading reviews online and ultimately choosing the best house for your plants based on your requirements.
Keep in mind that the bigger your plants' roots, the more generous harvest you're going to get. Therefore, stick with the most spacious containers your grow room allows for. Furthermore, do your best to opt for the models that are easy to move around.
6. Purchase cannabis-friendly fertilizers. Nutrients are paramount for your plants' wellbeing. Never neglect to measure them regularly and adjust your approach accordingly. Providing potassium, nitrogen, and phosphorus for your plants is of special importance. After months of evaluation and testing, I can recommend the fine nutrient trio reviewed below. This might be just what the doctor ordered.
General Hydroponics Flora Grow Fertilizer: Excellent Value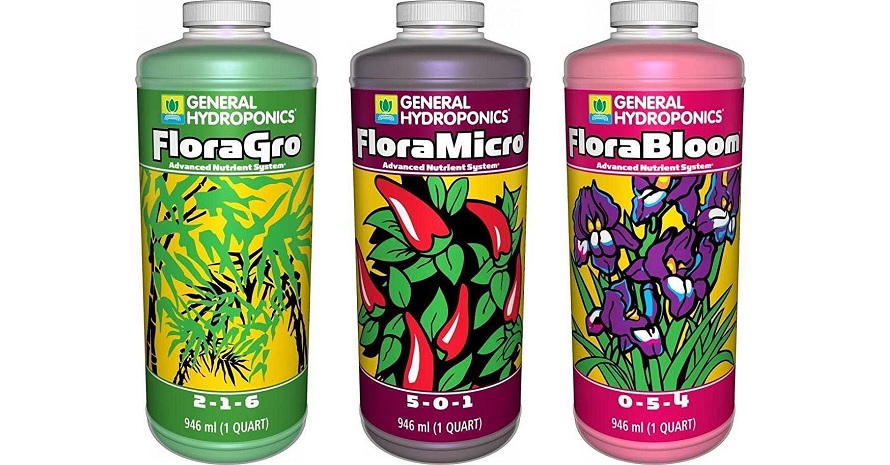 This nutrient trio is top of the line. All bottles come with instructions on the back. They're very easy to utilize and highly cost-effective. Certainly, there are better fertilizers out there. However, Flora works all-around at an affordable price. This stuff is sure to transform you from a struggling grower into a healthy and happy grow expert.
No products found.
---
PROS:
Easy to use.
Very long-lasting.
Reasonably priced.
You get to adjust mixtures depending on the plant.
It's going to make your plants thrive and grow to exceptional heights.
CONS:
Measuring out small amounts of these fertilizers without spilling can be a challenge.
Cost-Effective Grow Setup: Answering Your FAQ
Still, have questions left on building an inexpensive grow setup? I'll answer some of the most popular questions below. You're welcome to ask more questions in the comment section below. I'll get back to you with answers as soon as possible.
What is the cheapest way to grow cannabis indoors?
Good soil, top-notch lights, excellent nutrients, and reliable trimming scissors. That's pretty much all you need for the most economical approach to growing cannabis indoors. You can buy a relatively cheap grow tent, but you should never save on the stuff that creates the ideal environment for your plants.
How to regulate temperature and humidity in indoor marijuana grow?
First and foremost, you need to arm yourself with such inexpensive-yet-vital tools as a thermometer, hygrometer (measures humidity), and infrared thermometer. Then, once you take all the environmental measurements, you're free to take action and adjust them to your needs. To regulate the temperature in your grow room, you're going to need to manipulate such factors as light, airflow, air conditioning, and heating.
When it comes to regulating the humidity, the following tools and means must be utilized:
Dehumidifiers: they eliminate excessive moisture from the air;
Humidifiers: they increase moisture levels;
Airflow: just open up you grow tent to reduce the humidity level;
Water: if you don't have a humidifier, just spray water from the bottle to increase the humidity level.
Does growing cannabis indoors produce better weed?
There are advantages of both indoor and outdoor cannabis growing methods. Growing indoors provides better control and stability while growing marijuana outdoors is cheaper in terms of the required equipment (yet not the best solution if you want to control the environment of your grow room). Wondering which method is best to opt for? Usually, you need a combination of both in order to succeed in an extensive cannabis growing operation.
How can I save my dying cannabis plant?
Are your cannabis plants stressed or dying? First of all, you're going to need to find the reason why this is happening. Is it caused by pest infestation? Have you been practicing excessive lighting? Or is it all about the heat stress?
Once you've identified the problem, you can start saving your plants effectively. Check the temperature and humidity in your grow space: if the temp is higher than 83 Fahrenheit (or if the humidity level is over 50 percent), it's definitely going to cause stress in your plants. Is the humidity too high in your grow room? Enhance your ventilation system or get a dehumidifier.
Ready to Build a Cheap Indoor Grow Setup?
Now that you're aware of the steps you need to take to build a budget-friendly grow setup, you're a few steps away from taking effective action. Once you set up your indoor grow space, don't forget to put it through its paces by switching each and every piece of equipment on and making sure that all parts of the system function properly.
So, what about your experience of growing cannabis on a budget? Any advice for your fellow-growers? You're welcome to share your favorite tools, fertilizers, and hacks with us in the comment box below and get the conversation going. I appreciate your feedback greatly and always look forward to it.