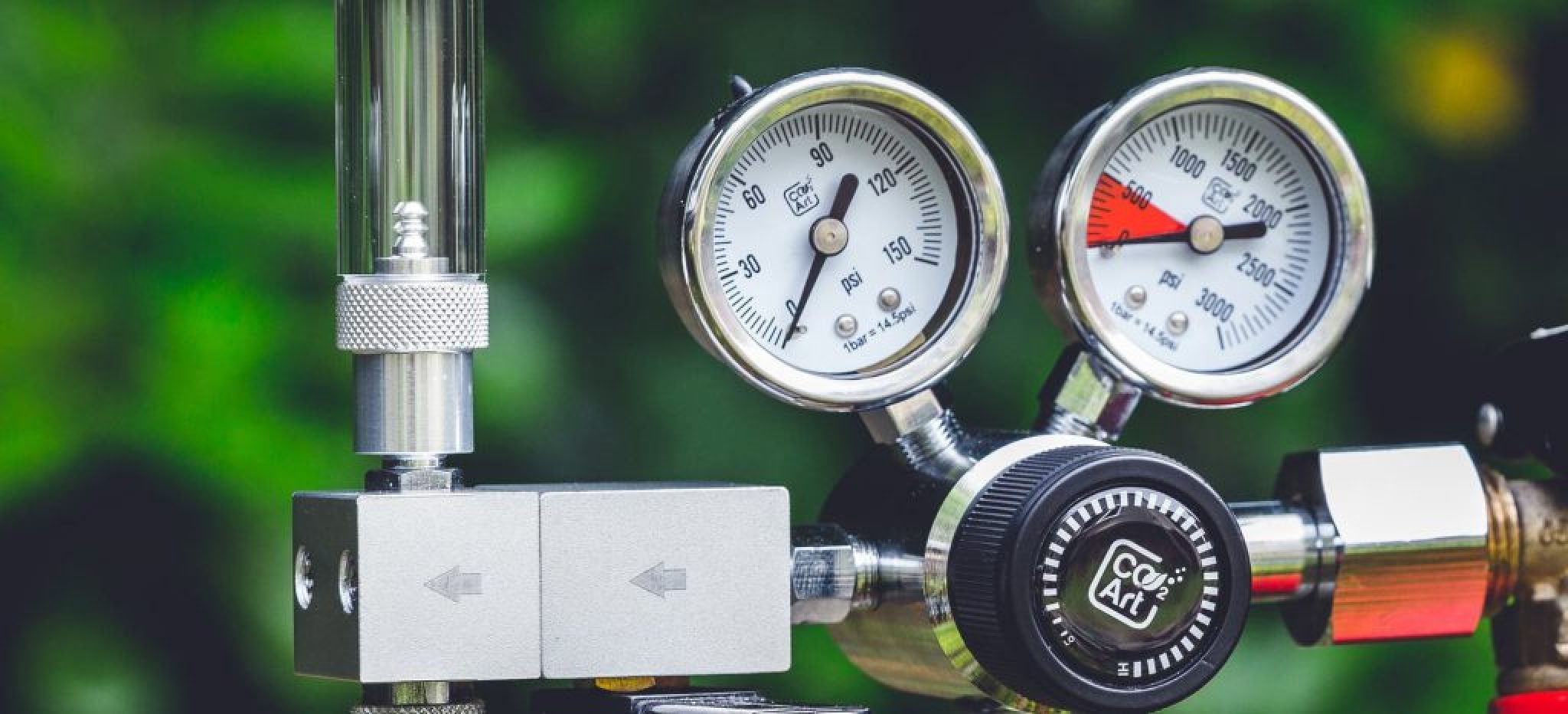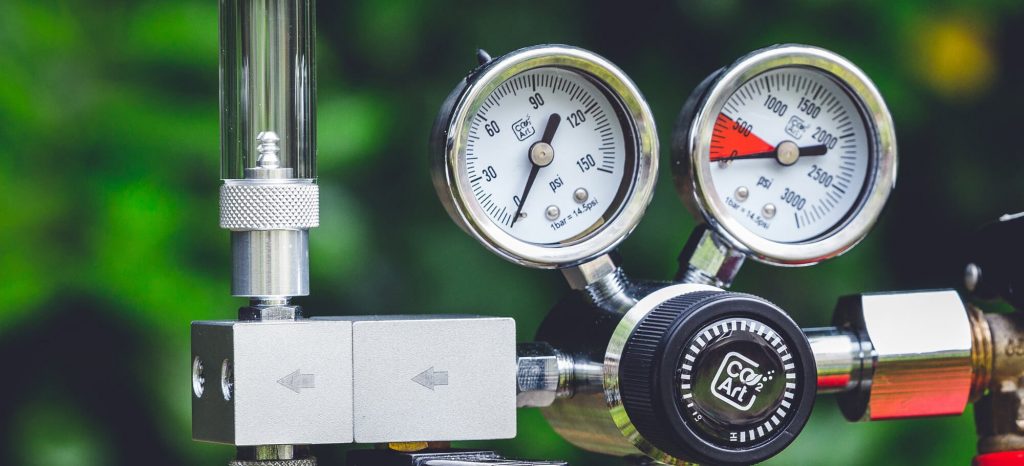 CO2 Regulator for Cannabis Grow Room: Top Choices for Your Grow Tent
Marijuana requires about 1500 PPM of CO2 to speed growth and produce more yields. It is believed that the atmospheric carbon dioxide is about 350 to 400 PPM, and plants have adjusted to this amount of carbon dioxide.
Providing your cannabis with the required optimum CO2 levels is a great way to increase yields. The best way to give the right amount of CO2 is through indoor gardening. Using quality co2 regulator for cannabis grow room will help you provide optimum conditions to improve yields by 30 percent.
Pros
Has a high measurement range.
Pros
Has a high measurement range.
In this guide, I will help you understand how to measure the carbon dioxide requirement and discuss some of the best CO2 regulators on the market. Read on to find out more.
Does Co2 Help During Flowering?
The flowering stage is the most vital stage to add CO2 to your grow room. Adding co2 during the first 2-3 weeks of flowering has a significant effect on flowering. It induces the production of flowers and increases flower size.
Plants take carbon dioxide and convert it into energy. The energy comes in the form of sugars, which is then used to fuel the vital life process.
How Much Carbon Dioxide Do You Need?
Plants can consume up to 1 500 PPM of COLevels beyond that are toxic and can kill your cannabis plants. Maintaining the levels of CO2 in your grow room to about 1 200 PPM can help speed your plants' growth rate.
Before using a CO2 tank and regulator for growing, it is safe to know the levels of CO2 required in the grow room. The amount of carbon dioxide to be used can be estimated as below.
You should measure the size of the grow tent and multiply the length, width, and height to get cubic the volume. You should then multiply the volume you get by 0.0015 (or 0.013 if you want to avoid potentially suffocating your plants) to get the required flow for your grow space.
You should then measure the CFH rating for your generator. It's important to note that a pound of compressed CO2 becomes about 8.7 cubic feet of gas after being released into the air.
Once you've known the flow rate and PSI amount, you should set your CO2 regulator to the correct PSI and flow rate. You'll also need a timer to ensure the CO2 produced does not exceed the desired amount.
How to Calculate the Amount of Carbon Dioxide?
A room that measures 8ft by 8ft by 8ft will have a cubic volume of 512ft. As indicated above, you will multiply the size of your room by 0.0013 to get cubic feet per minute, as shown below.
8 x 8 x 8 = 512 ft3
512 x .0013 = 0.6656 or approximately 0.66 cubic feet.
You should then set your regulator for 100 PSI at a flow rate of 0.33 cubic feet per minute.
You can set the regulator for 100 PSI with the flow at 0.33 cubic feet per minute (using a regulator with a rating of 20 CFH) and let the gas flow for 2 minutes before switching it off. Timers are essential to remind you to repeat the process after some hours while your grow lights are still on to ensure the level of CO2 remains as desired.
Review of Top CO2 Regulators for Marijuana Grow Tent
Below is a review of the best CO2 regulators for marijuana grow tent and accessories you will need. You'll have to check the CO2 requirements and compare them with the pros and cons of each regulator to choose your best fit.
GROW1 CO2 Grow Room Environment Regulator – Best CO2 Regulator for Grow Room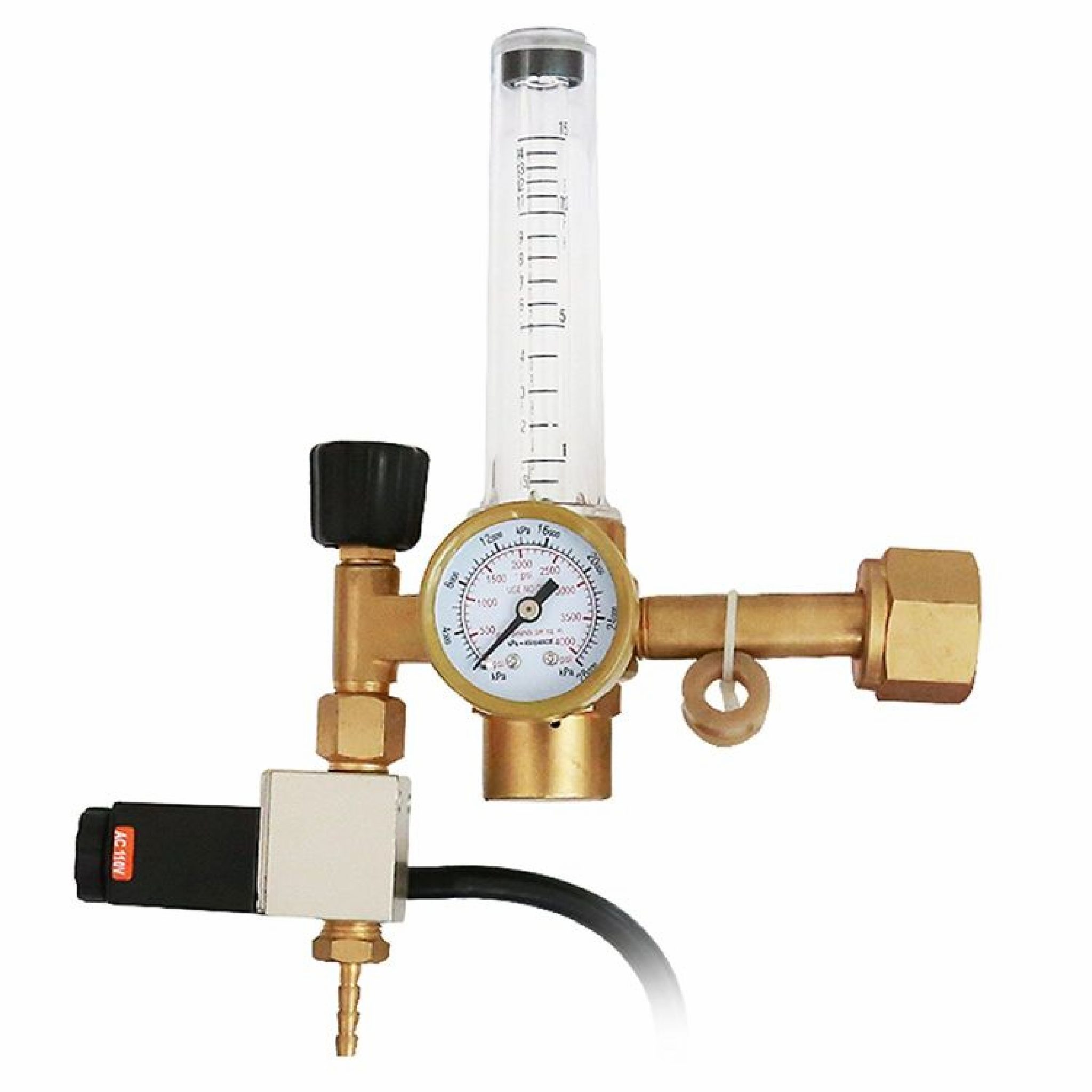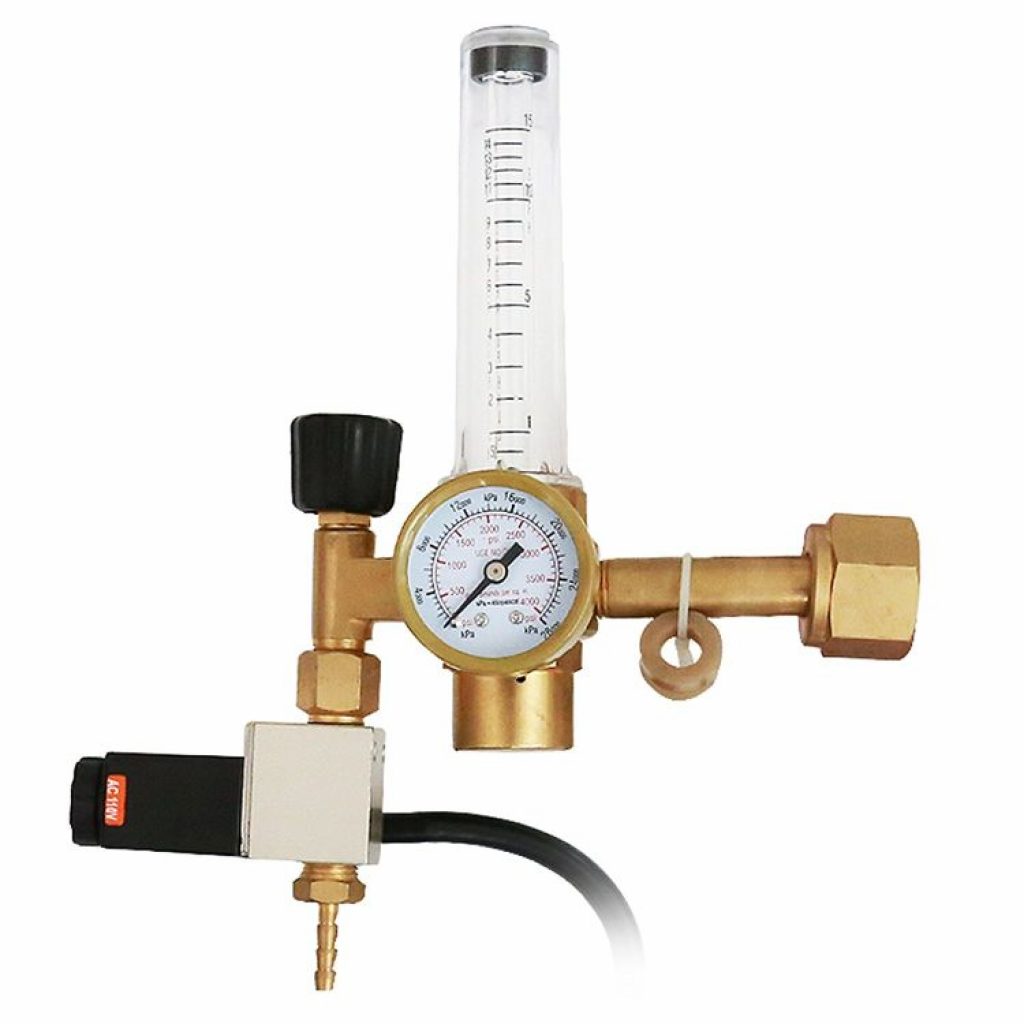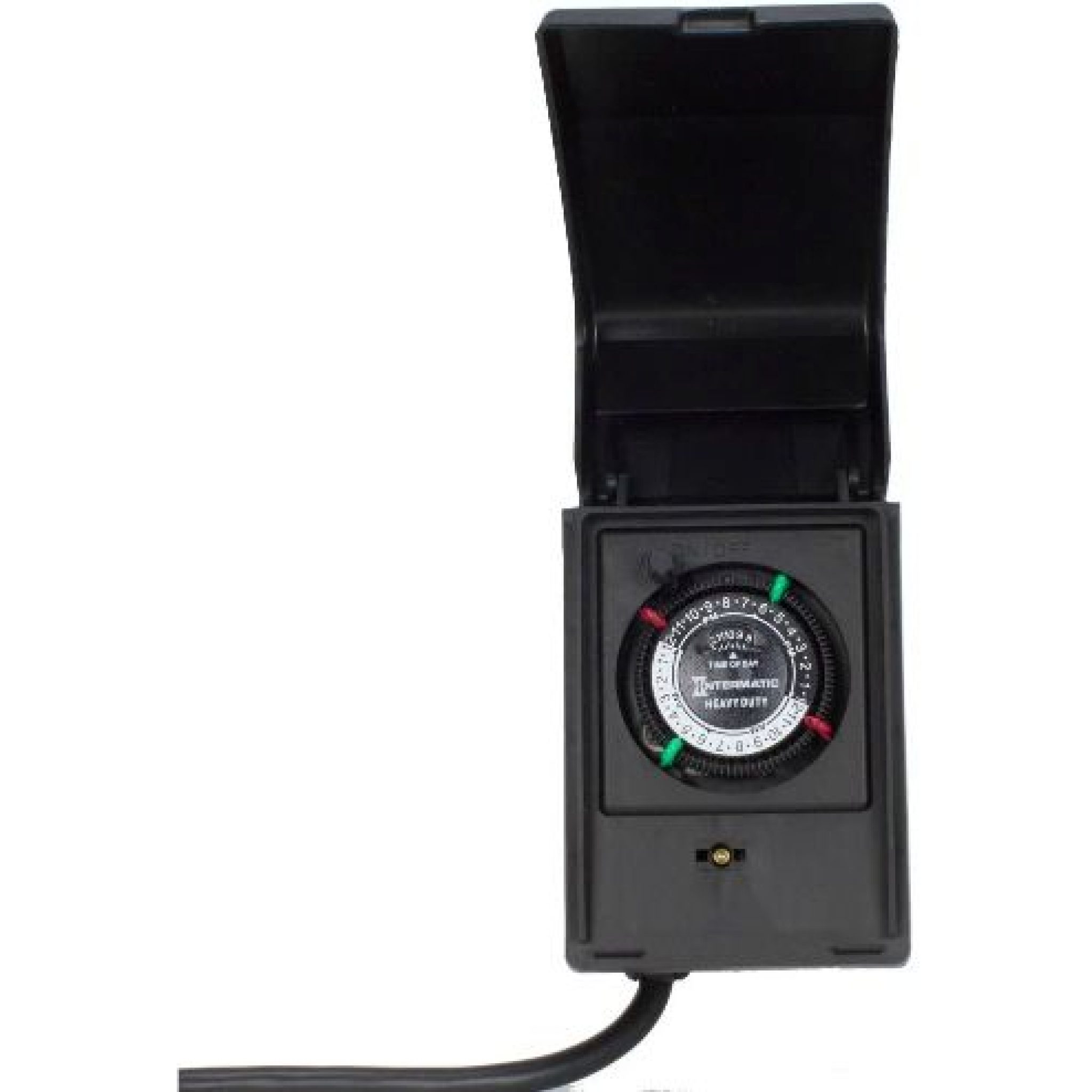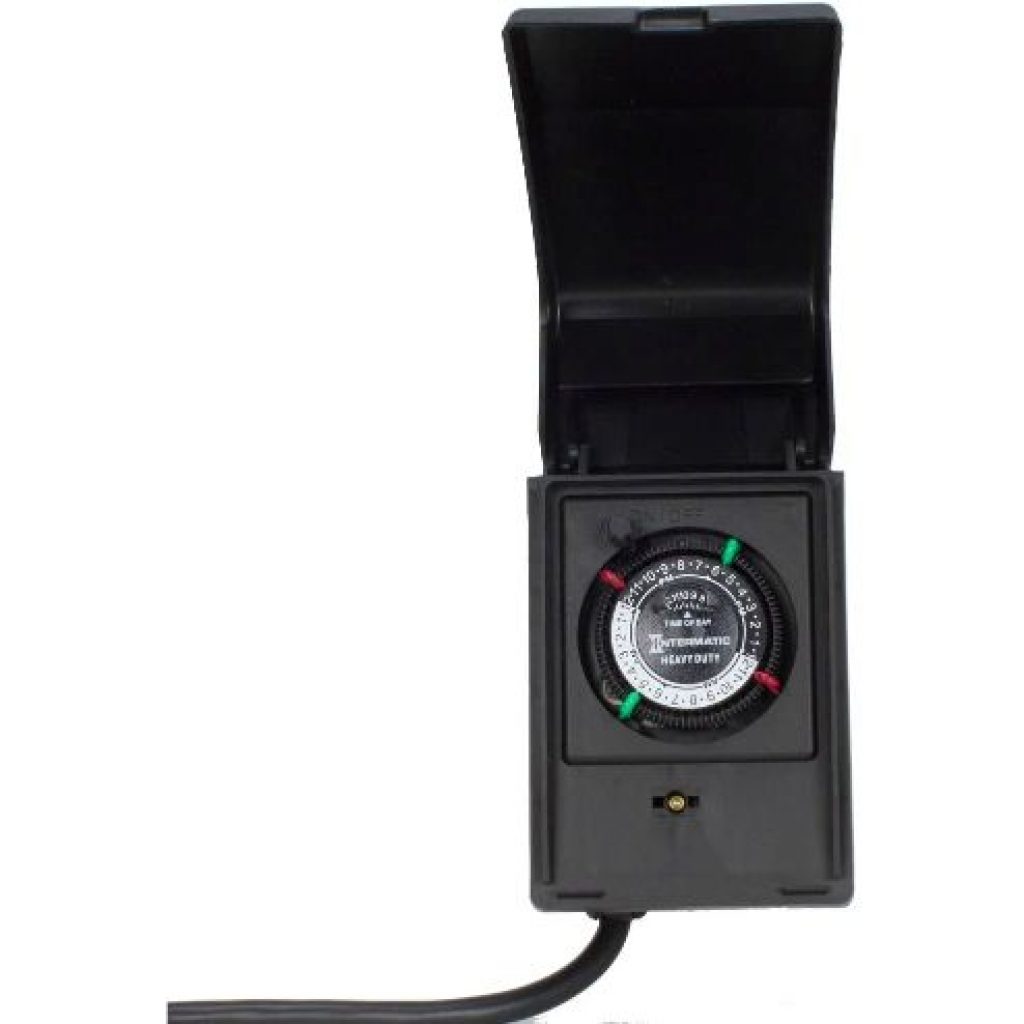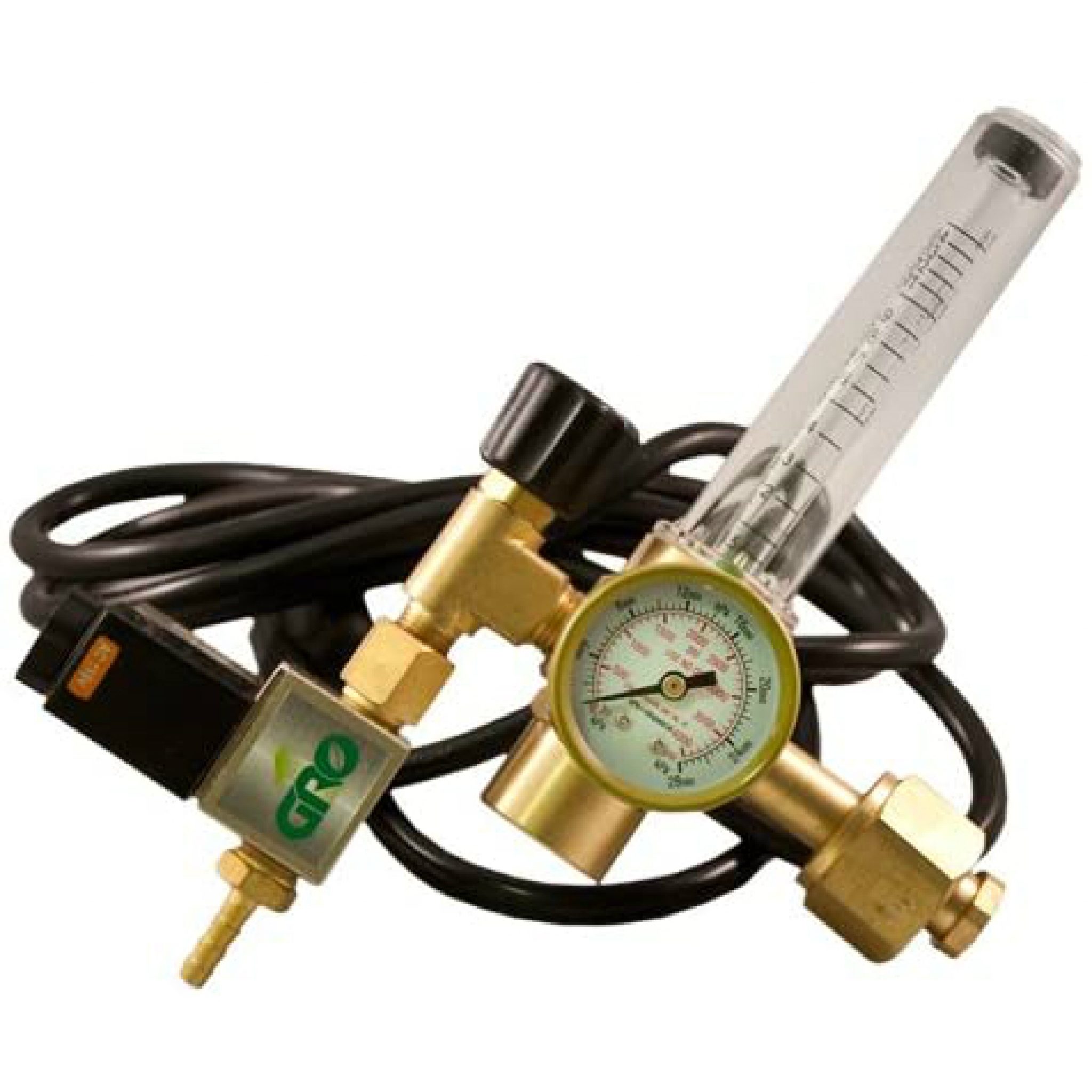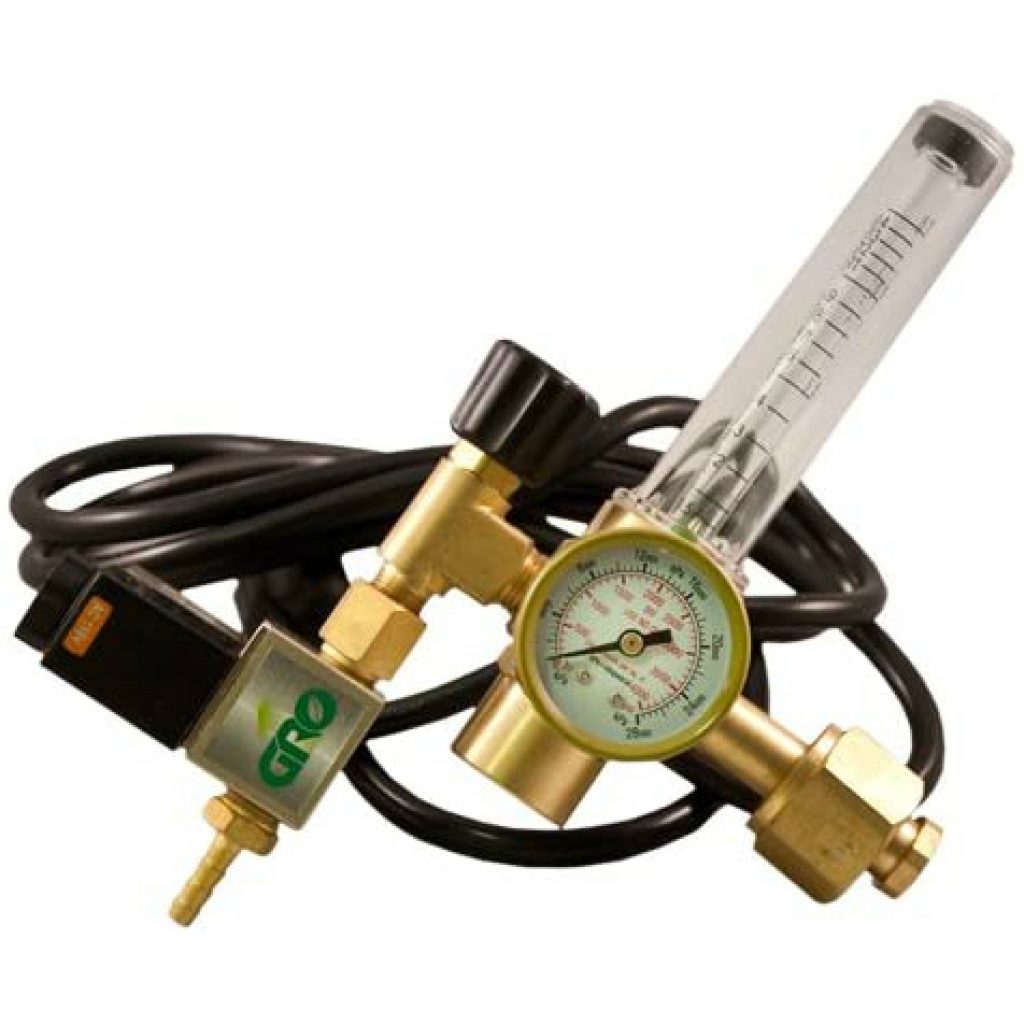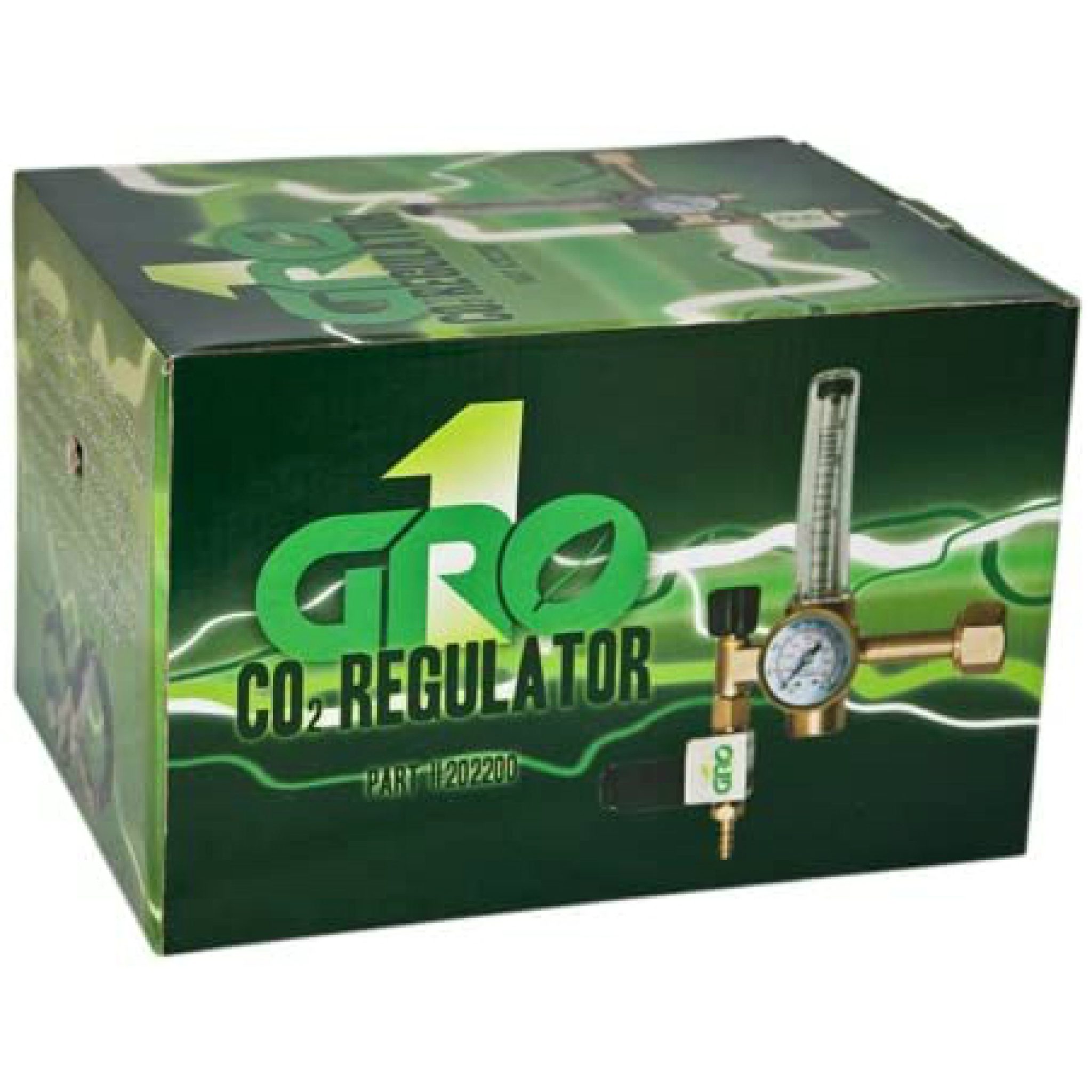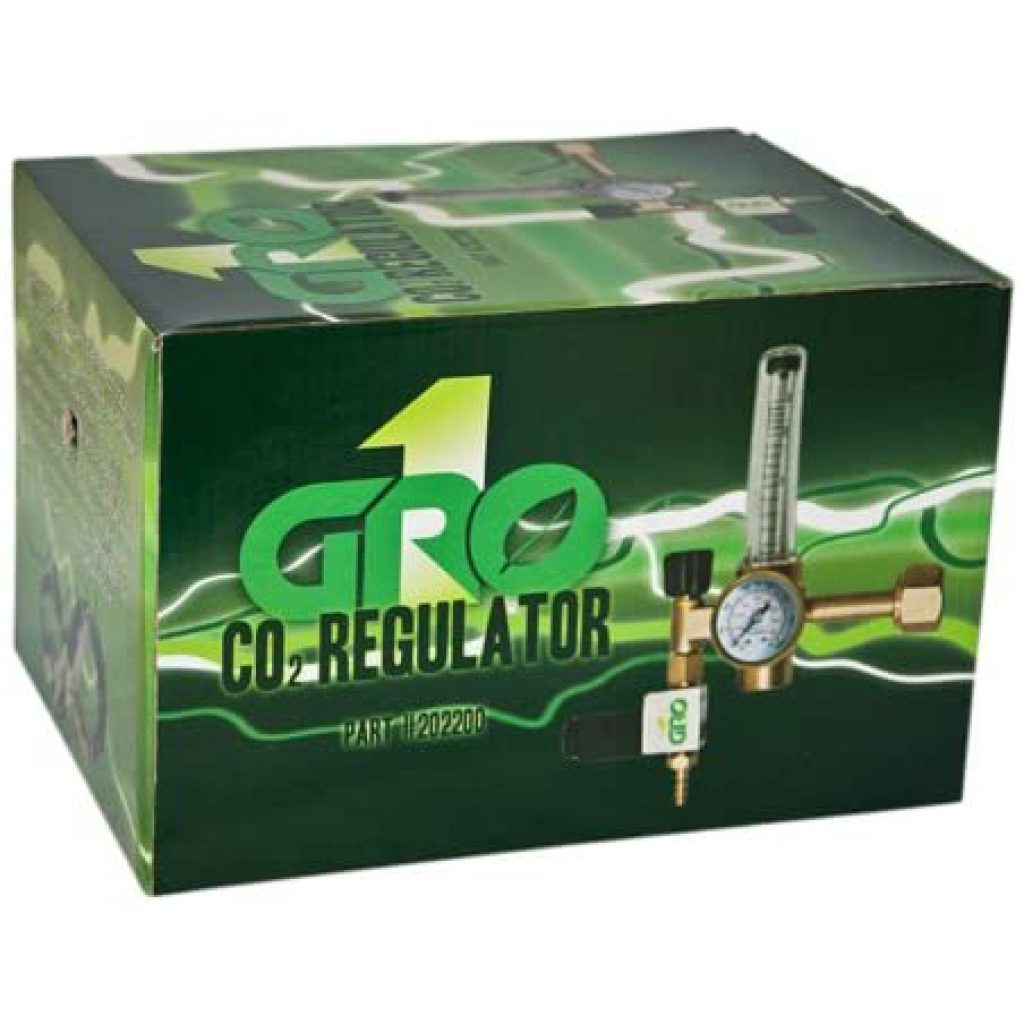 The CO2 Grow Room Environment Regulator Flow Meter Solenoid is manufactured by GrowThe Grow1 brand produces indoor growing products like indoor grow room glasses, saucers, grow bags, plant tie staplers, among other products.
This high-quality CO2 regulator grow room is an excellent option for those who grow their plants in an aquarium. However, it can also be used for growing cannabis in grow tents by maintaining optimum CO2 levels ideal for your plants' growth. The device is truly ideal for the small cannabis growers, and medium-sized grow room.
With this product, you don't have to worry about complicated setup. The device comes with a manual that has clear instructions that make it easy to assemble it even for someone who is not handy.
The device features a flow meter that is easy to adjust. With this meter, you can control and adjust the flow with a range of between 0.5 and 5 cubic feet per hour to ensure optimum CO2 level for your plants. It also comes with a pre-set regulator that has a factory set at 80 PSI, a durable solenoid valve, and a brass alloy body. This means you get enough pressure for your garden with minimal adjustments.
The regulator's kit comes with a 6 ft long 13-prong grounded power cord that is compatible with all 120v devices. Besides, you will get a 1/4″ tubing that can be connected to a fan to ensure the proper distribution of CO2 in your grow area. This ensures the regulator controls the level of CO2 in your cannabis grow tent accurately.
The manufacturers of this product are so confident in the quality of their product that they offer their customers a 30-day money-back guarantee. On top of that, there is a one-year warranty on this product.

---
PROS:
easy to assemble and use;
allows for uniform distribution of CO2;
comes with a pre-set regulator;
compatible with other 120 devices;
its solenoid valve is durable.
CONS:
you may require a timer if you don't have a digital regulator.
SPL CO2 Regulator Emitter System – Top-Rated CO2 Regulator for Marijuana Grow Tent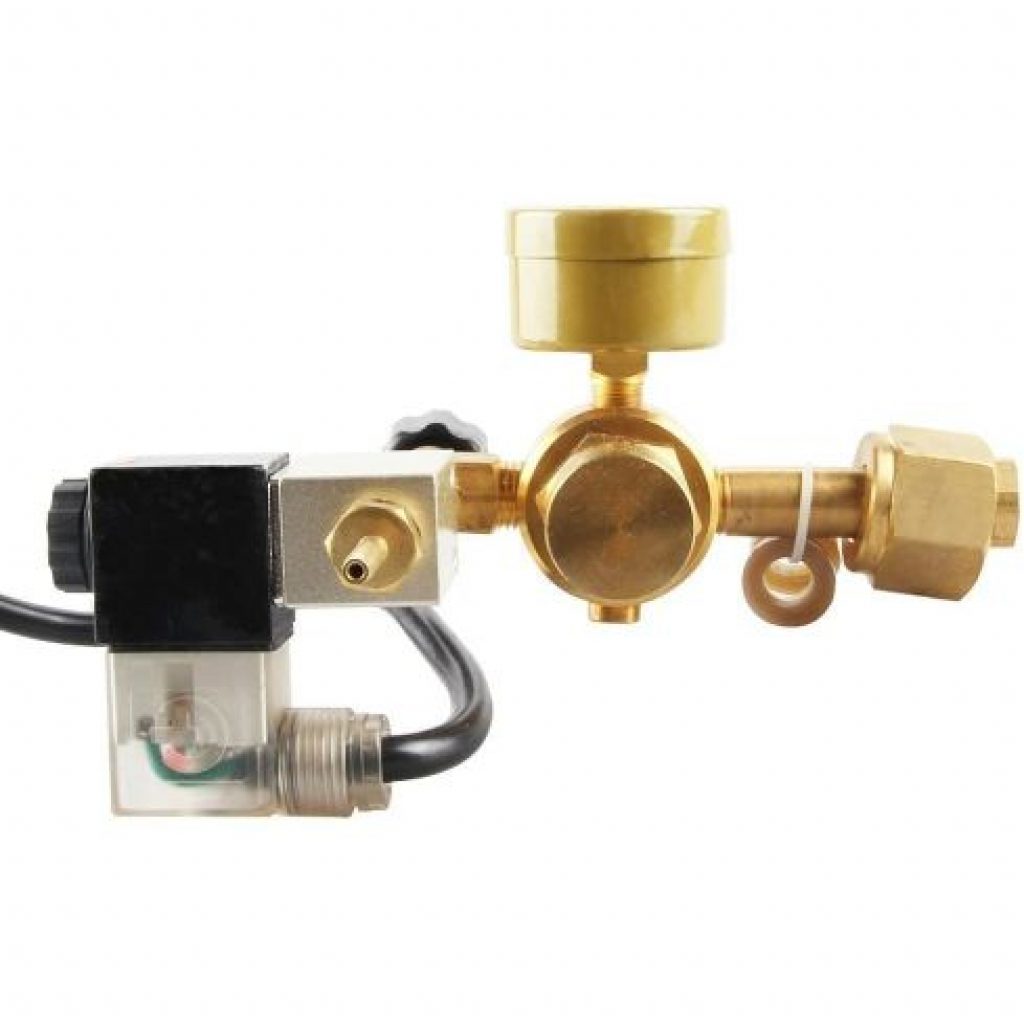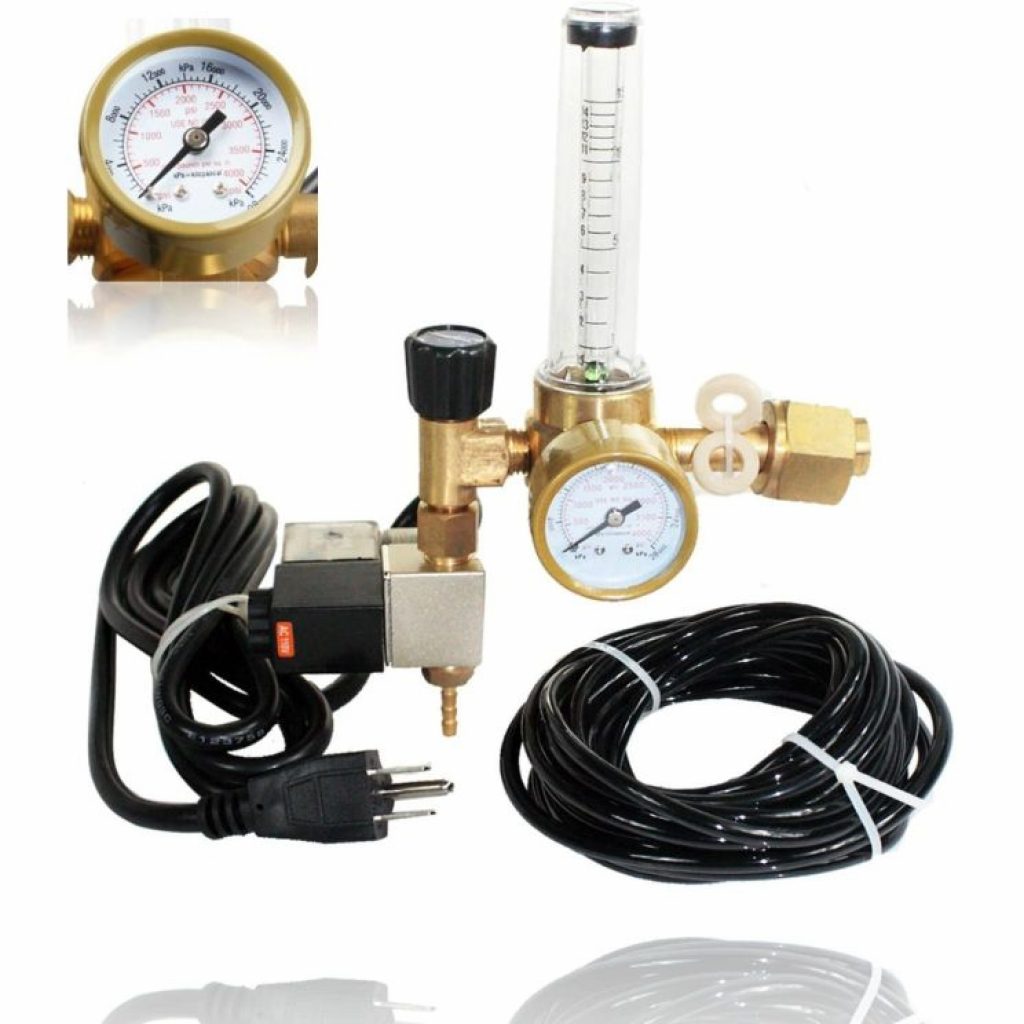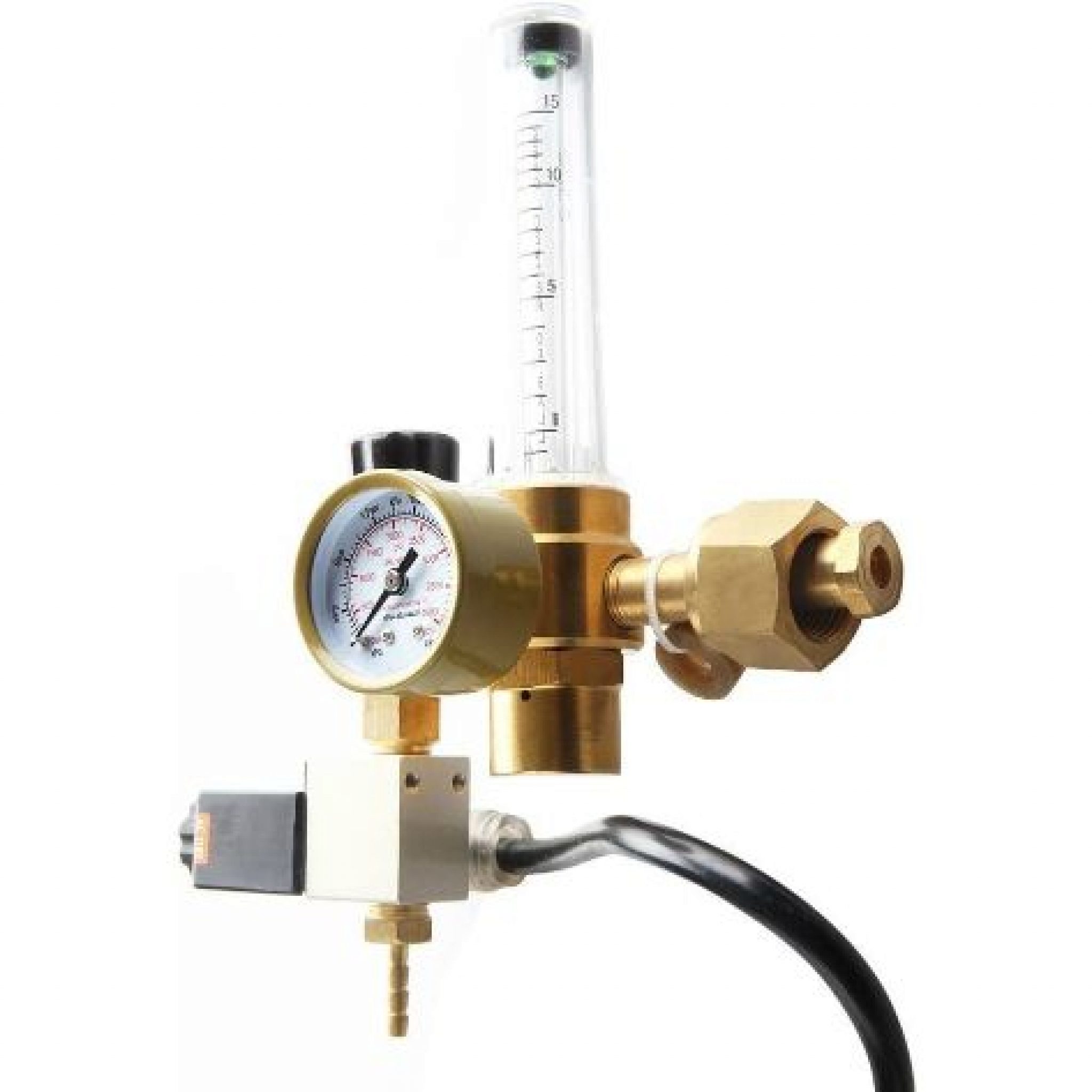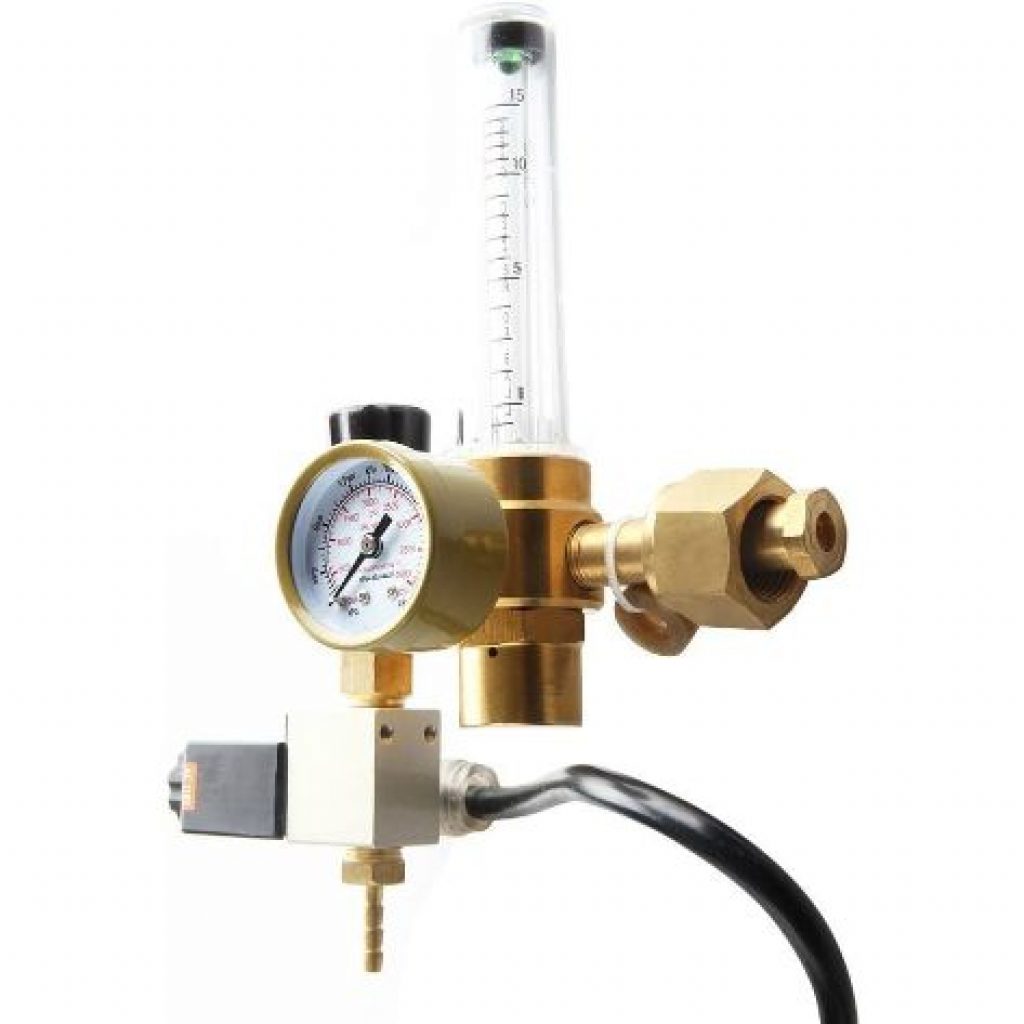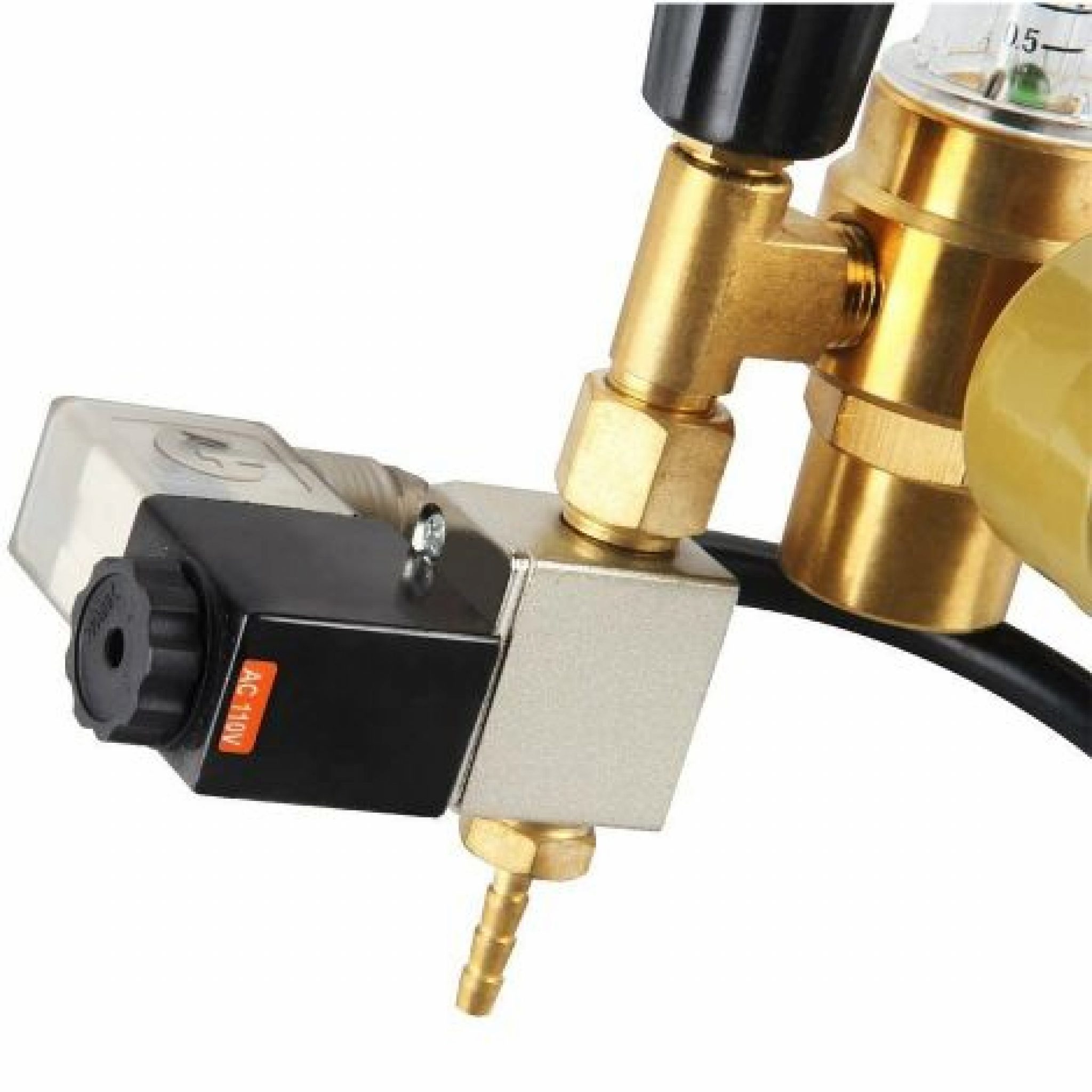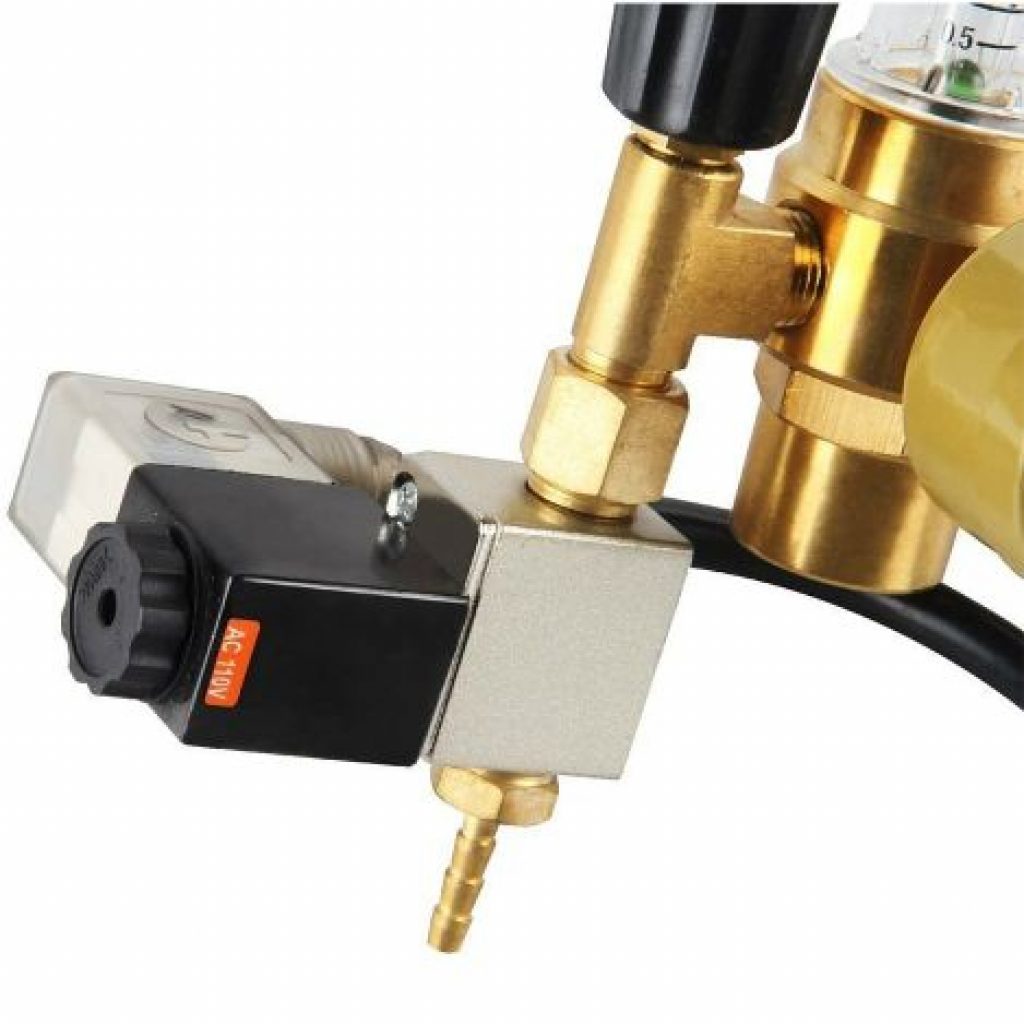 PSI makes this all-brass regulator. The company used superior quality materials to manufacturer this regulator, which makes it a perfect choice for cannabis growing. It features a flow gauge with a rating of 0 to 4000 and allows a flow of between 0.5 and 15 cubic feet per hour. This flow meter is also easy to regulate thanks to its perfect calibration.
The device helps in regulating the amount of CO2 to release in your grow room. It measures the amount of CO2 in your grow tent, thereby helping you to determine how much co2 needed in the grower.
The system has a solenoid valve with a tight sealing and high flow. The valve allows you to control the amount of CO2 for grow tent to ensure optimal plant growth. The solenoid valve will also allow you to run the CO2 when the lights are on and stop once the lights go off.
Besides, you get a 6-foot power cord with a capacity of 100v; while the SPL CO2 Regulator Emitter System comes with a ¼ inch air hose that you can connect to a CO2 tank of about 20 or 50 pounds.
This regulator can be used for greenhouses and indoor gardening to enhance the level of carbon dioxide to the benefit of your plants.

---
PROS:
the flow meter is easily adjustable;
has a fast flow rate;
exceptional quality brass build and solenoid valve;
enables you to maintain right CO2 levels for optimal growth.
CONS:
the pressure gauge can start leaking if not well maintained.
Day and Night CO2 Monitor and Controller – Best CO2 Monitor for Marijuana Grow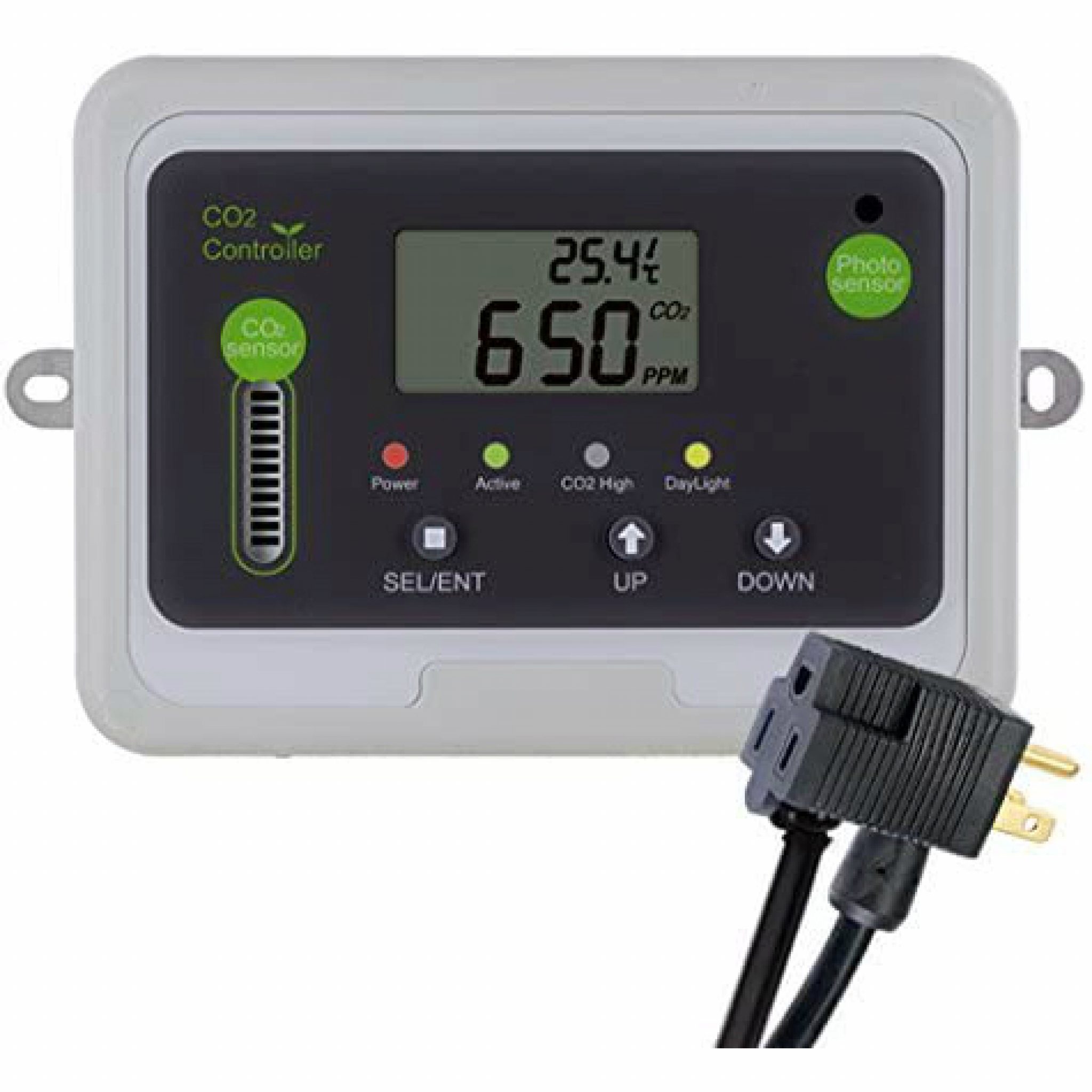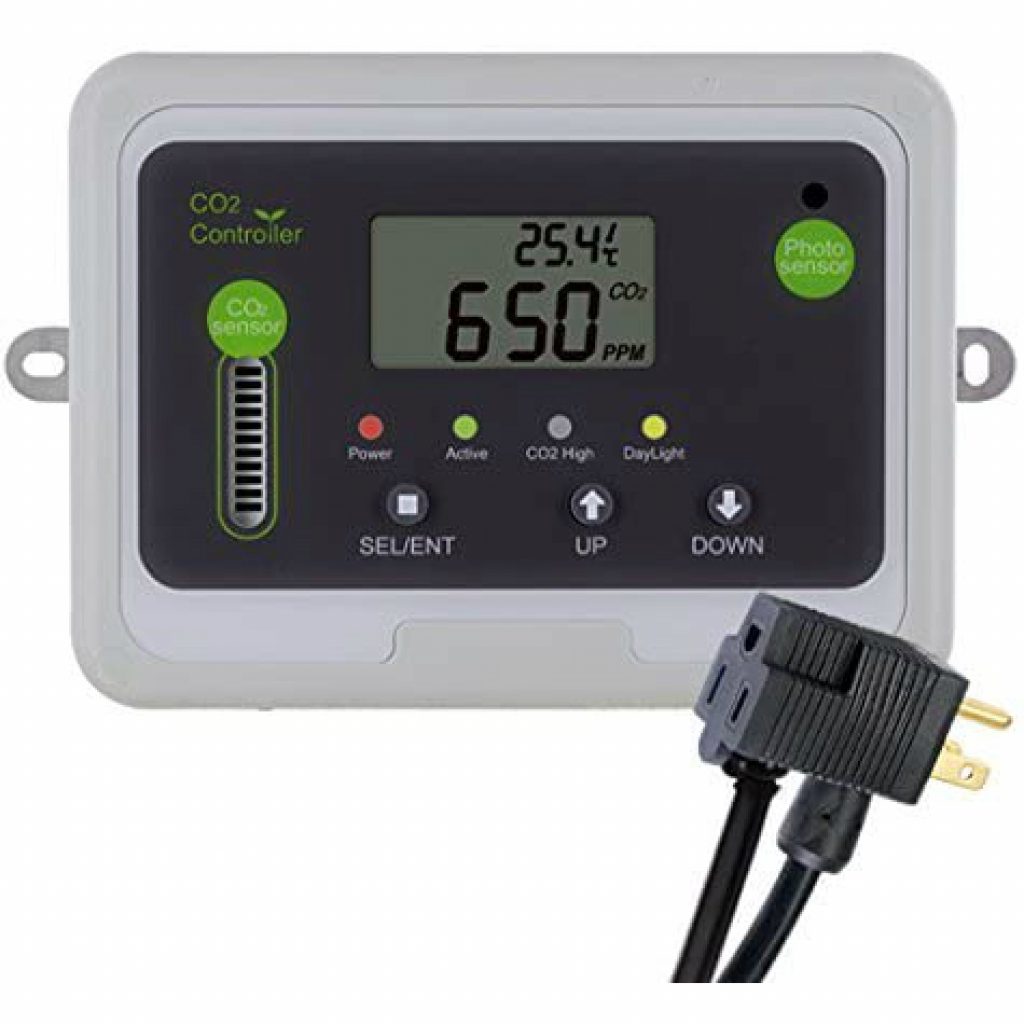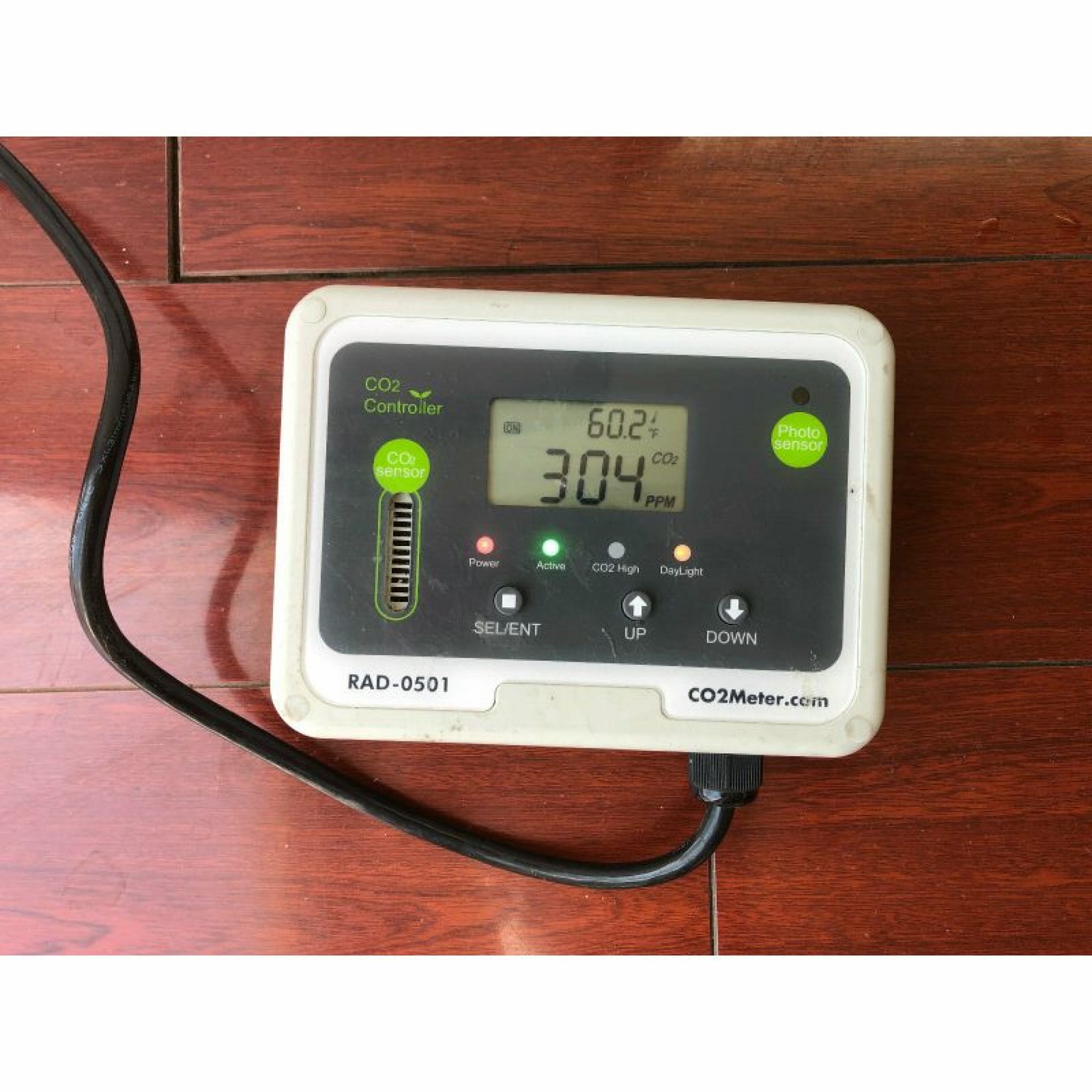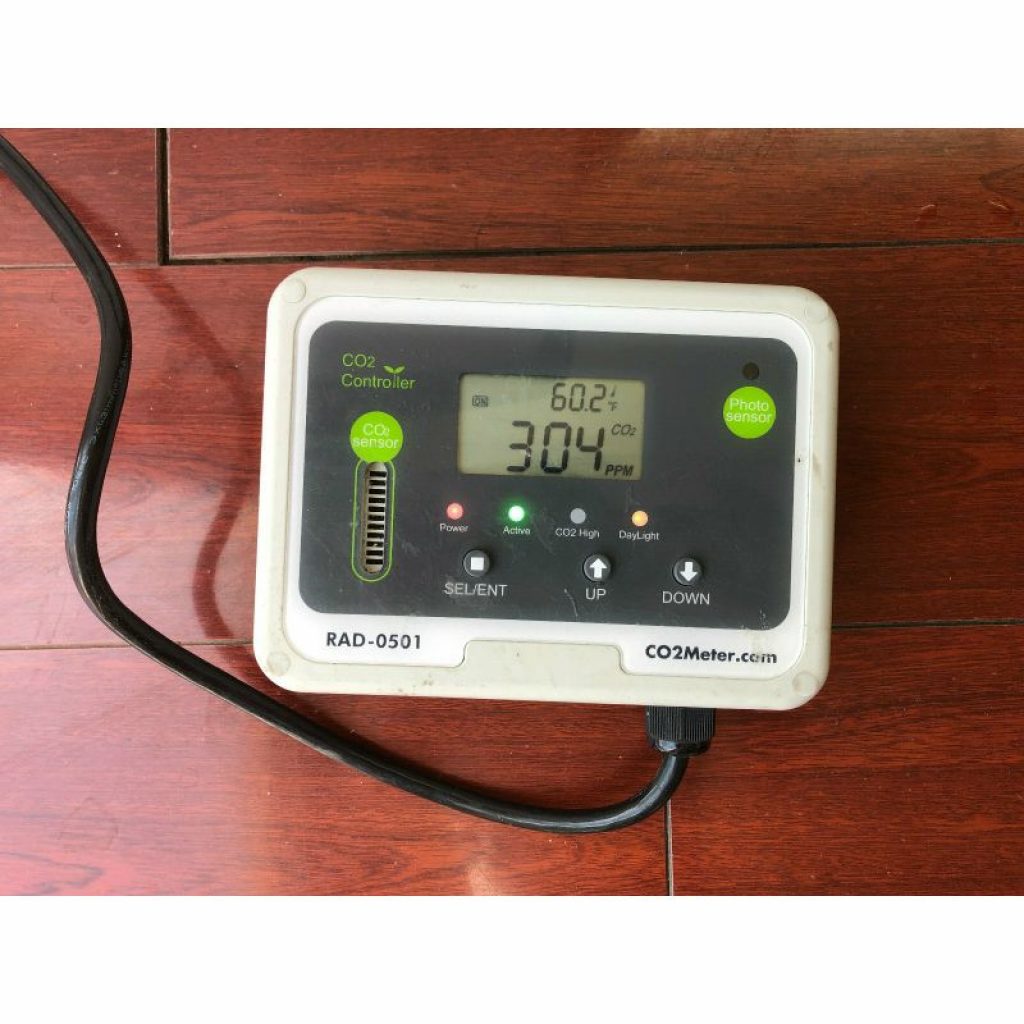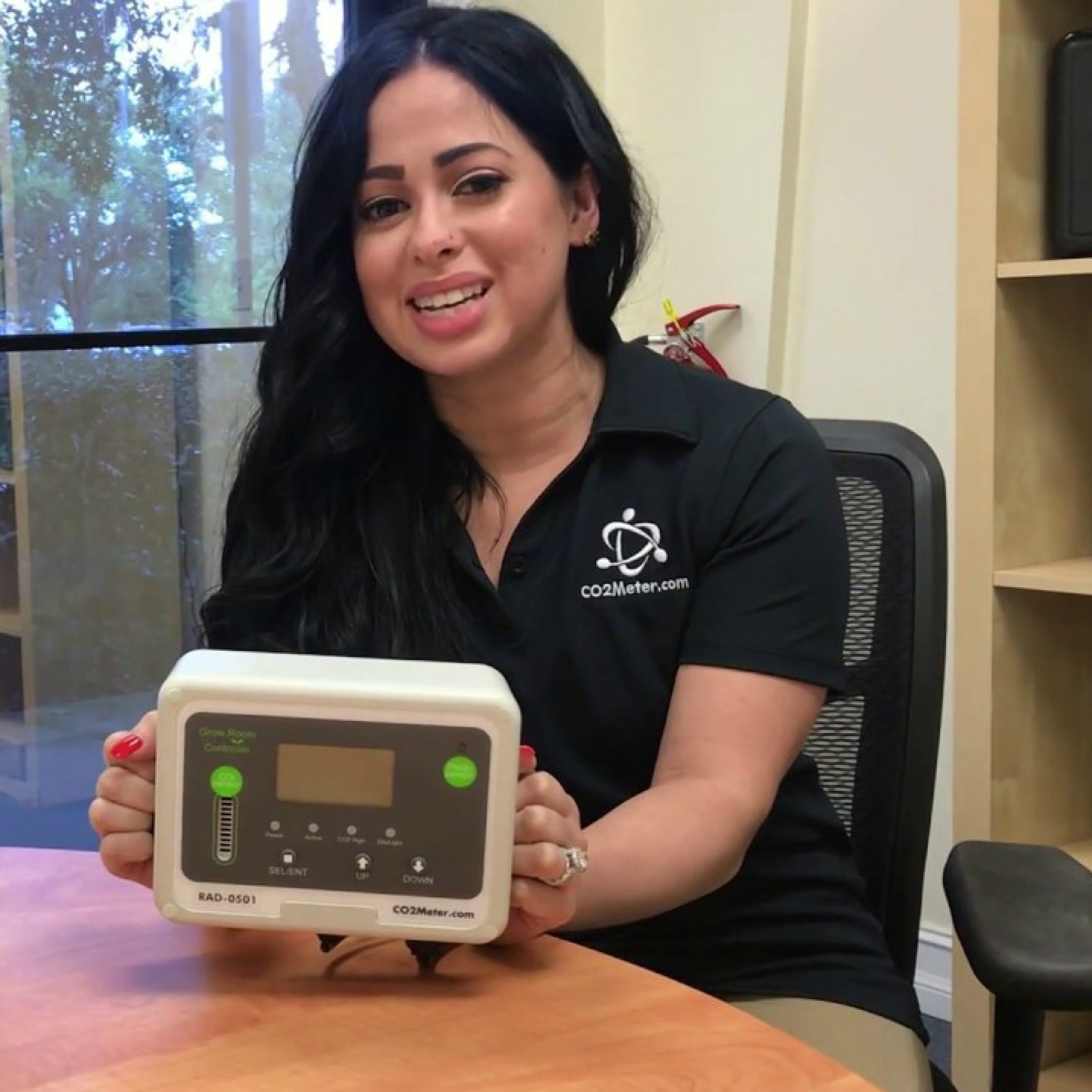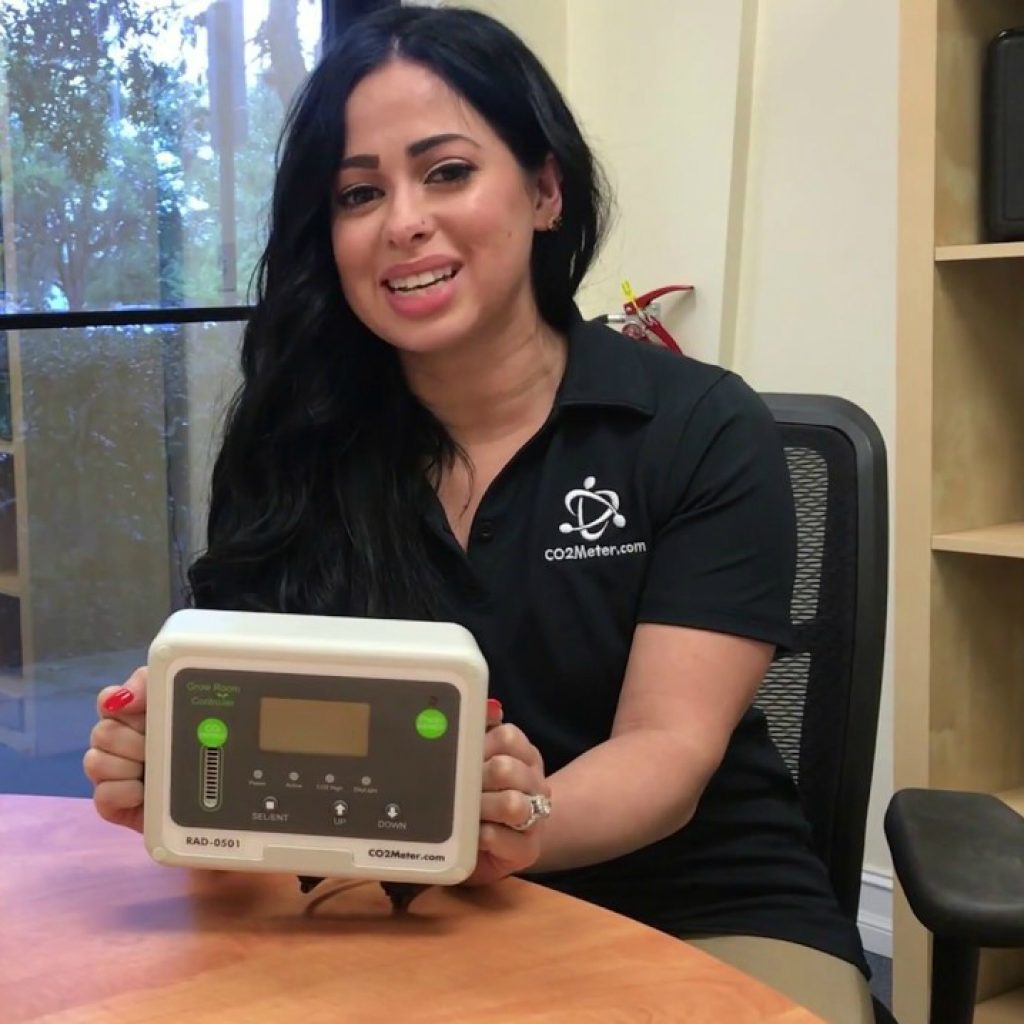 This product is manufactured by CO2Meter, Inc., a company based in Florida. The company is known for making gas detection services. These devices are designed for various industries, including agriculture, pharmaceuticals, and HVAC, among others.
You can buy this CO2 Regulator for Marijuana Grow to monitor and control the amount of CO2 in your grow room. The device switches off at night when it is dark, ensuring there is no production of CODuring the day, the tool helps you to monitor the amount of CO2 by switching on when the level of CO2 is too low.
The Day/Night CO2 Monitor & Controller is an excellent option for controlling the growing environment in large greenhouses and hydroponic rooms among other growers where optimum CO2 levels help in speeding plant growth. It has a big LCD that allows you to check CO2 levels and the amount of temperature. This gives you more control over the conditions in your grow room.
The controller uses the NDIR CO2 sensing technology to detect CO2 levels. This device lets you set the required target COWhen the levels go below the set target, the equipment supplies power automatically via a 100-240 VAC power cord, which increases CO2 supply.
When the CO2 level reaches the required amount, there is an auto-off feature that powers the device off hence suppressing the levels of COAlso, the device has a photosensor that can detect darkness and turns off CO2 at night.
This CO2 regulator for grow tent is easy to set up. It has easy to follow hardware mounting and set up instructions, and the functionalities are very straightforward to operate.

---
PROS:
covers a large space of about 1500 square feet;
easy to assemble and operate;
has a high measurement range;
generates CO2 only when required thereby saving on electricity;
it is highly accurate.
CONS:
its sensor may require some time to acclimatize.
Intermatic P1121 Timer – Best Timer for CO2 Supply to Grow Tent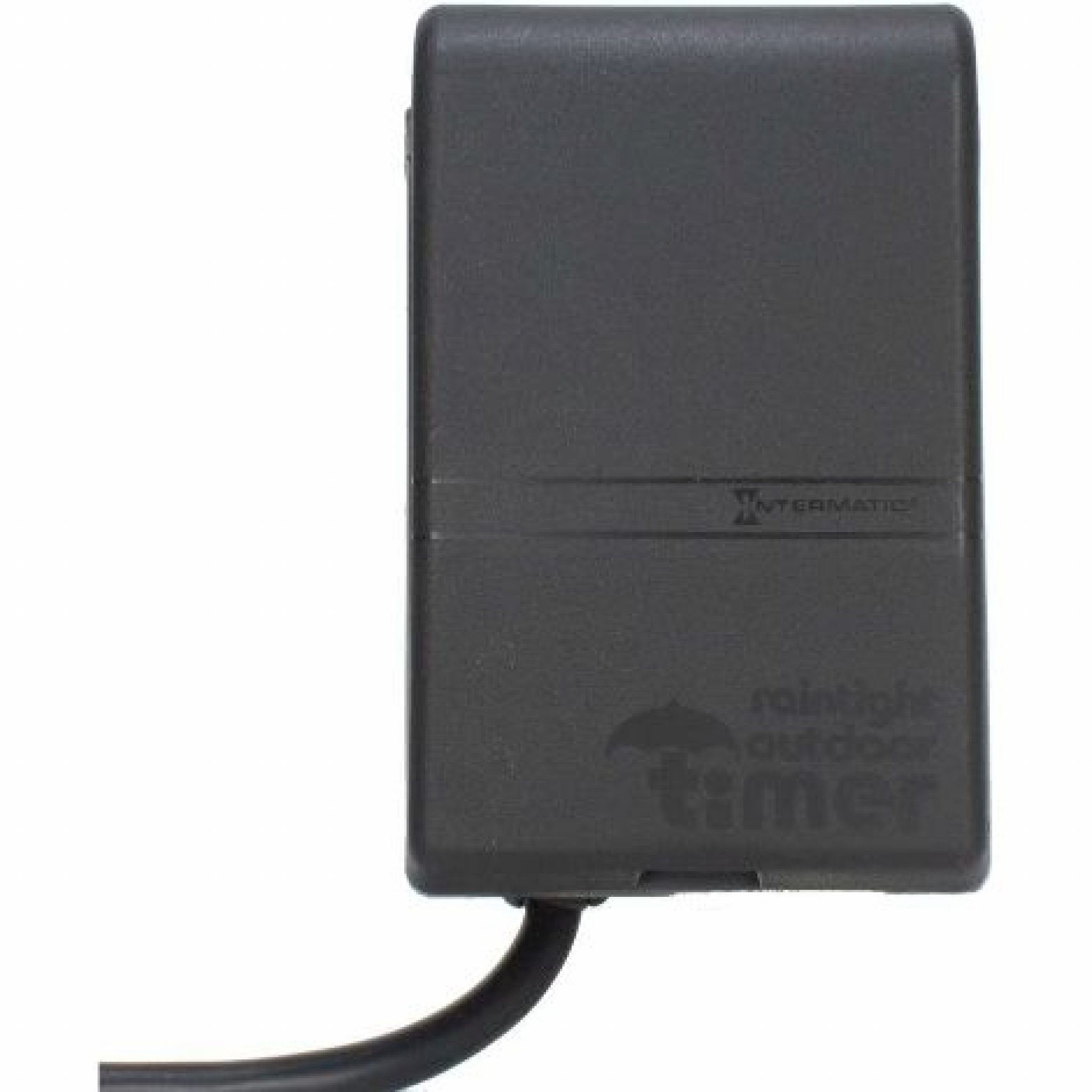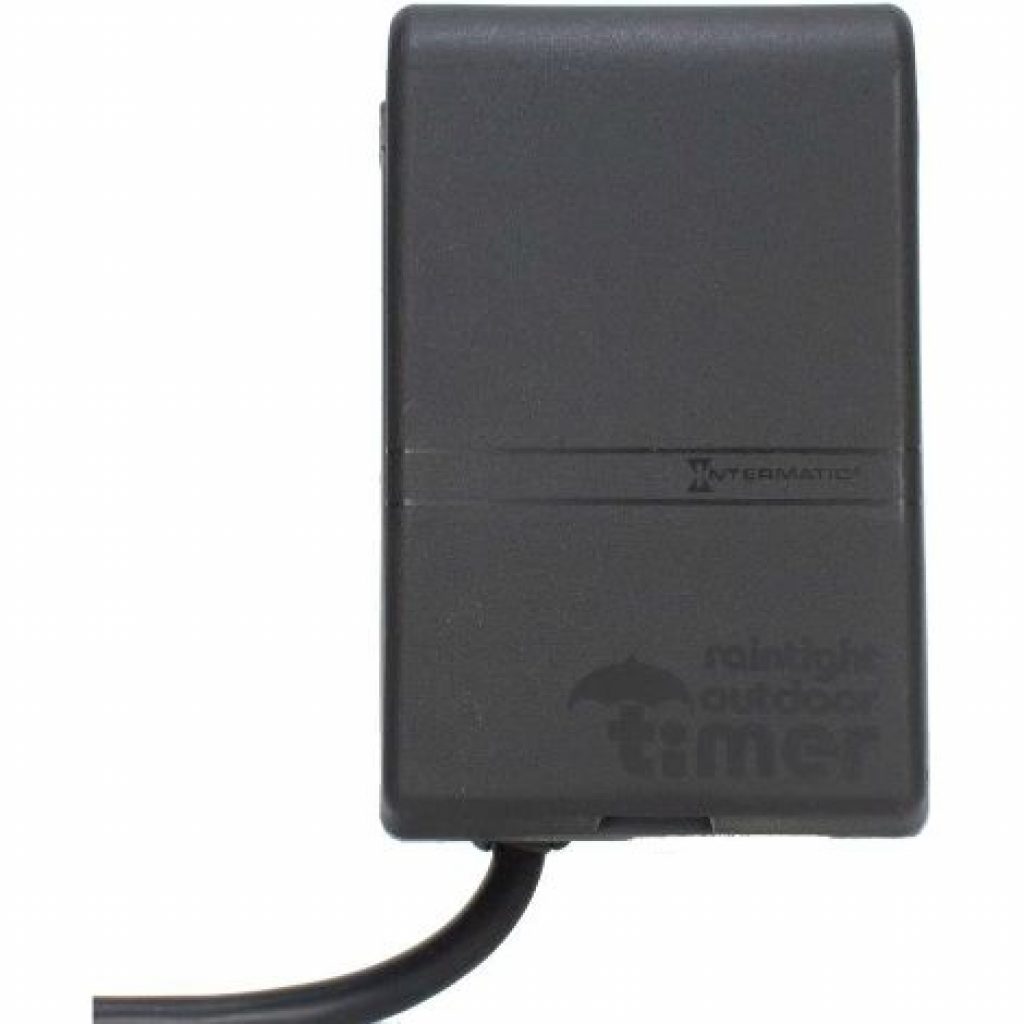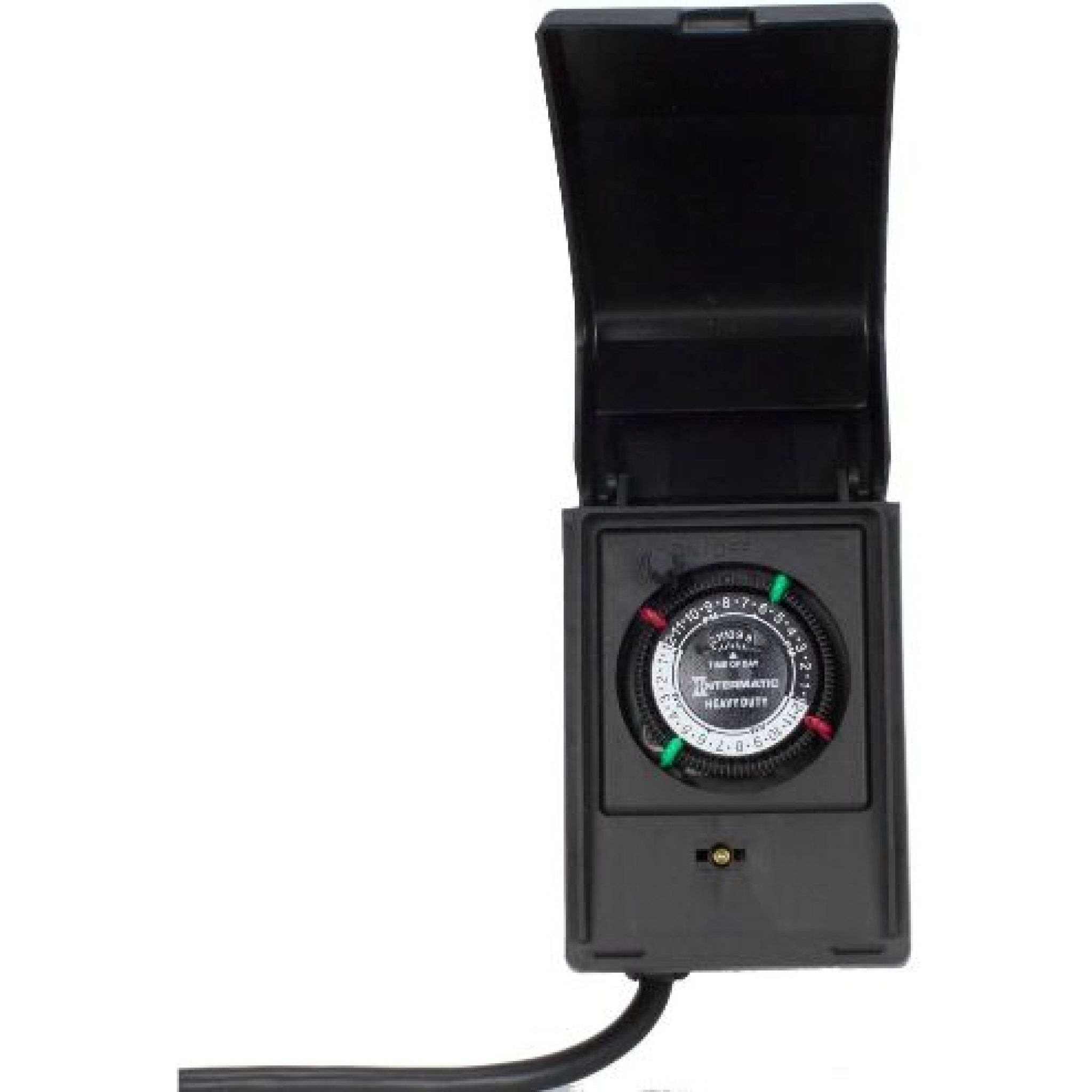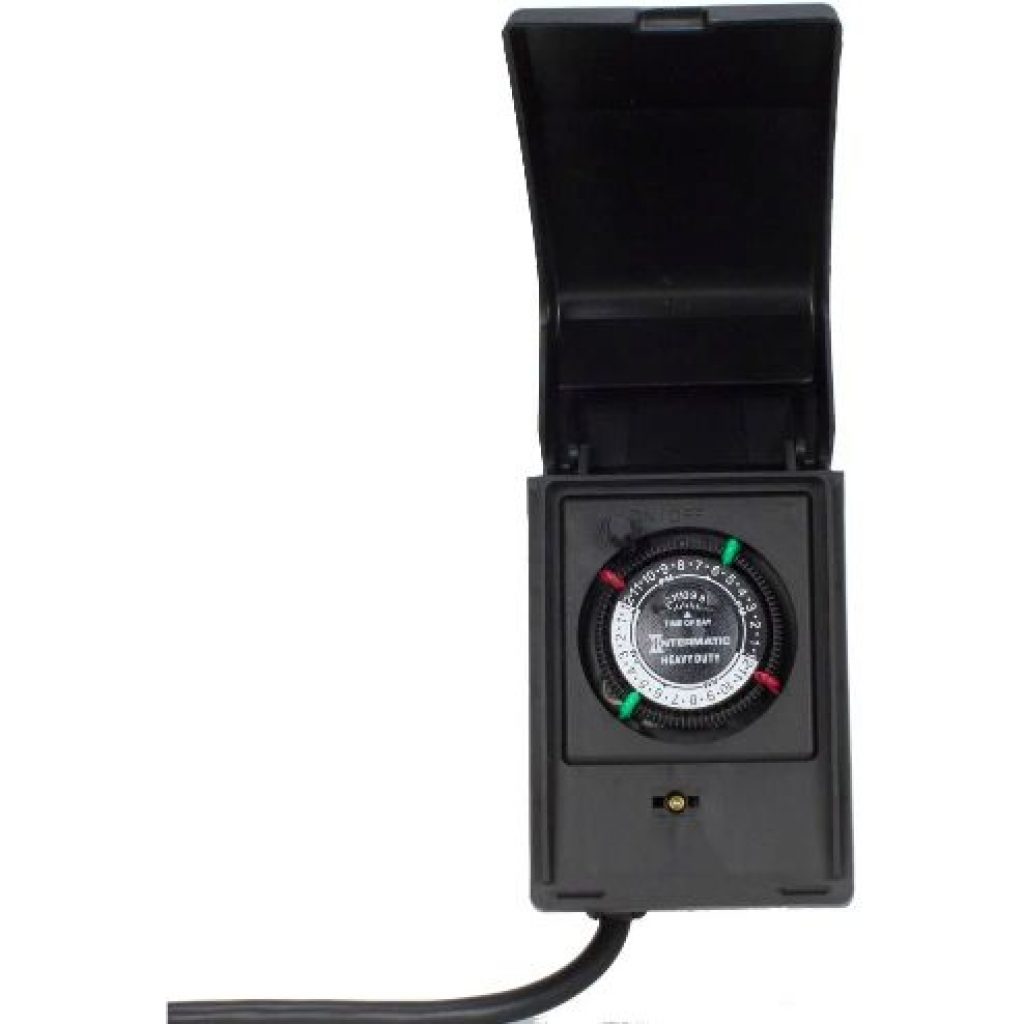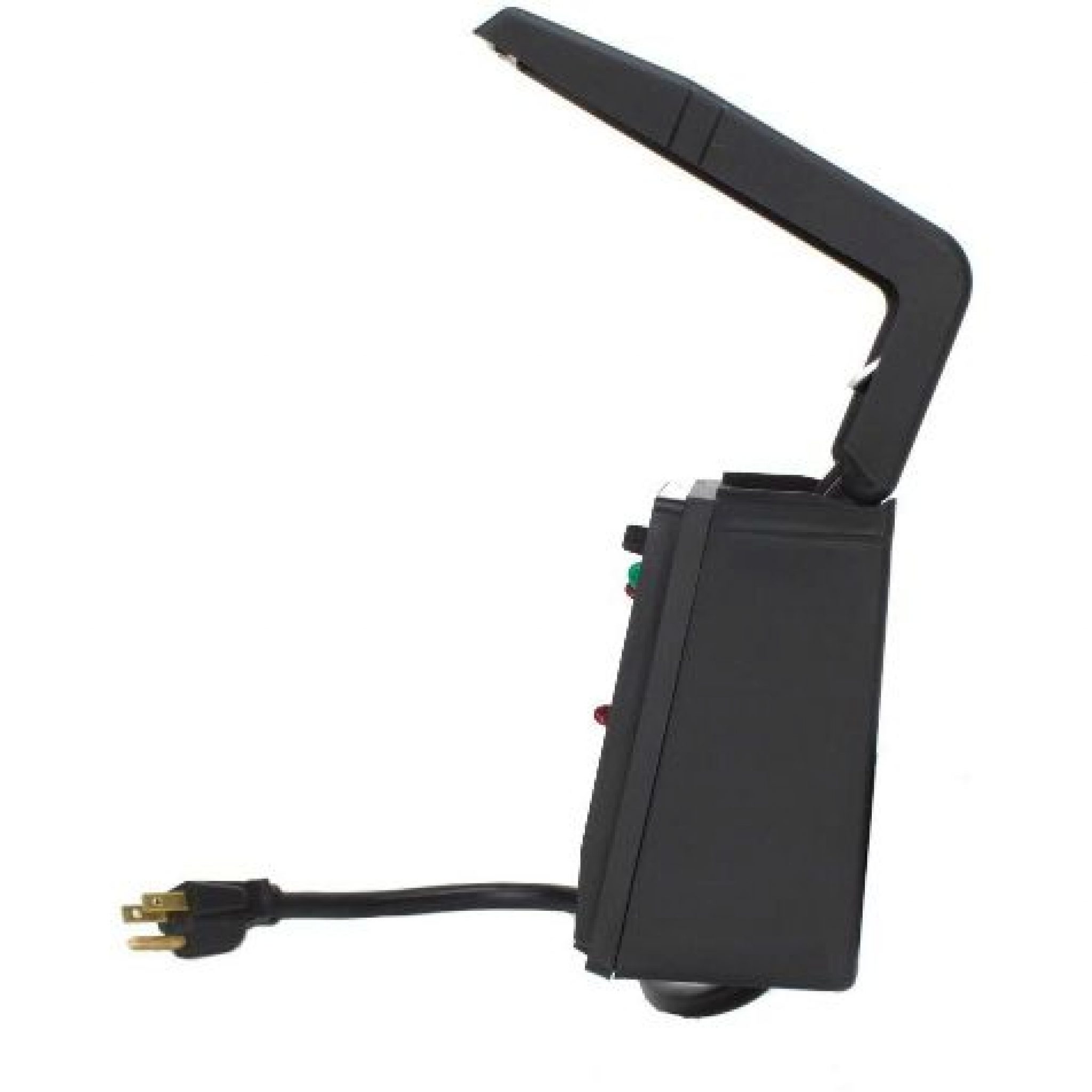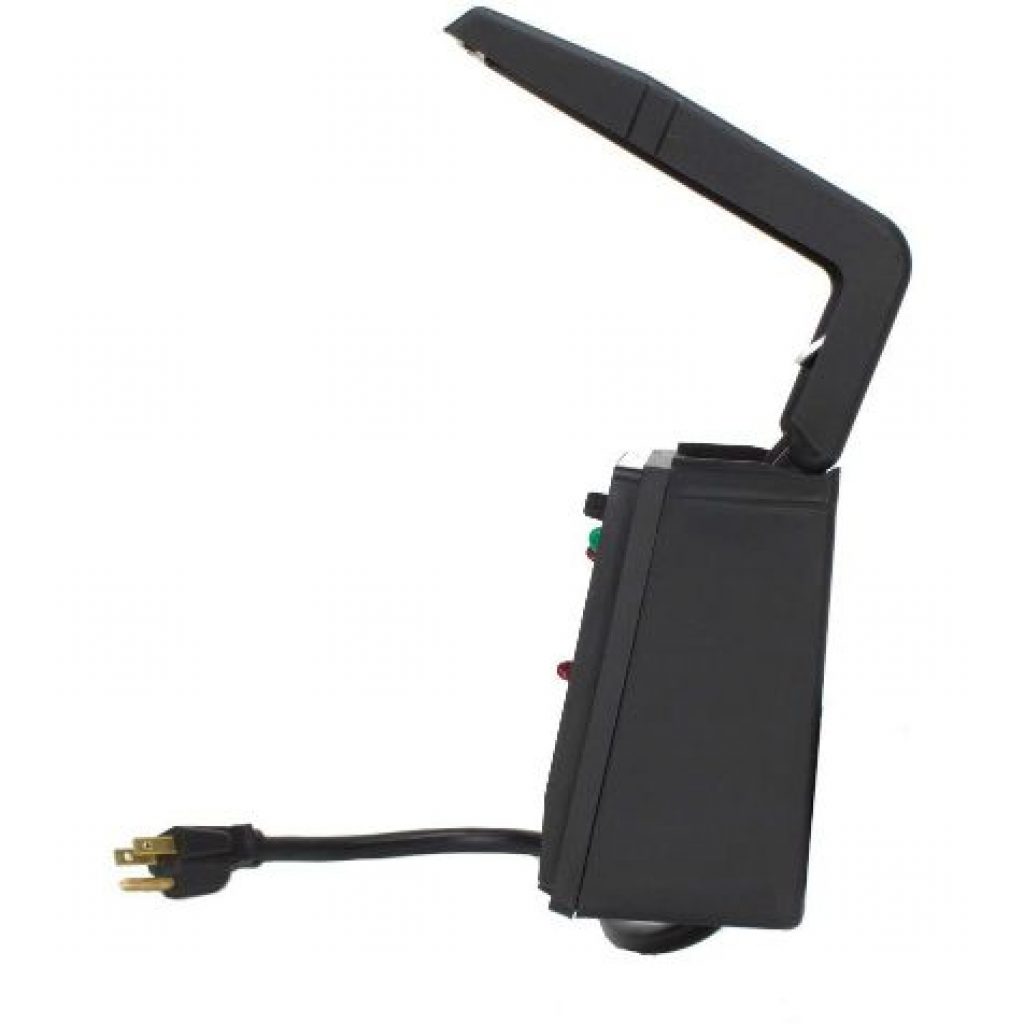 The Intermatic P1121 is a timer created by Intermatic ®, a company based in Illinois. The company produces various products, including timer controls, sensors, in-wall controls, photo controls, among others.
The timer is a good buy if you are looking to control the amount of carbon dioxide in your grow room. It switches off when the maximum amount of the set CO2 is reached, therefore, ensuring it does not exceed and poison your plants.
This timer is so easy to set up. It comes with two pins: the green one to put the device on when you want to control the level of CO2 for marijuana growth, the red one to put out the appliance when the CO2 is enough.
This device is designed using high quality and durable material to withstand dynamic weather conditions and for outdoor use. It has a thick cord, which is exceptionally sturdy. The device does not easily discolor, and the plastic material does not become brittle even after years of use.
The appliance gives you more control of the amount of CO2 in your cannabis grow as it has a manual override switch. It also comes with a 12-inch grounded cord, and ratings of 15A, 1,800W, 120V, 60HZ. Besides, it is CSA certified.

---
PROS:
gives you more control of your grow;
CSA certified;
made from durable material.
CO2 Generator – Liquid Propane LP- Autopilot APCG8LP – Best CO2 Generator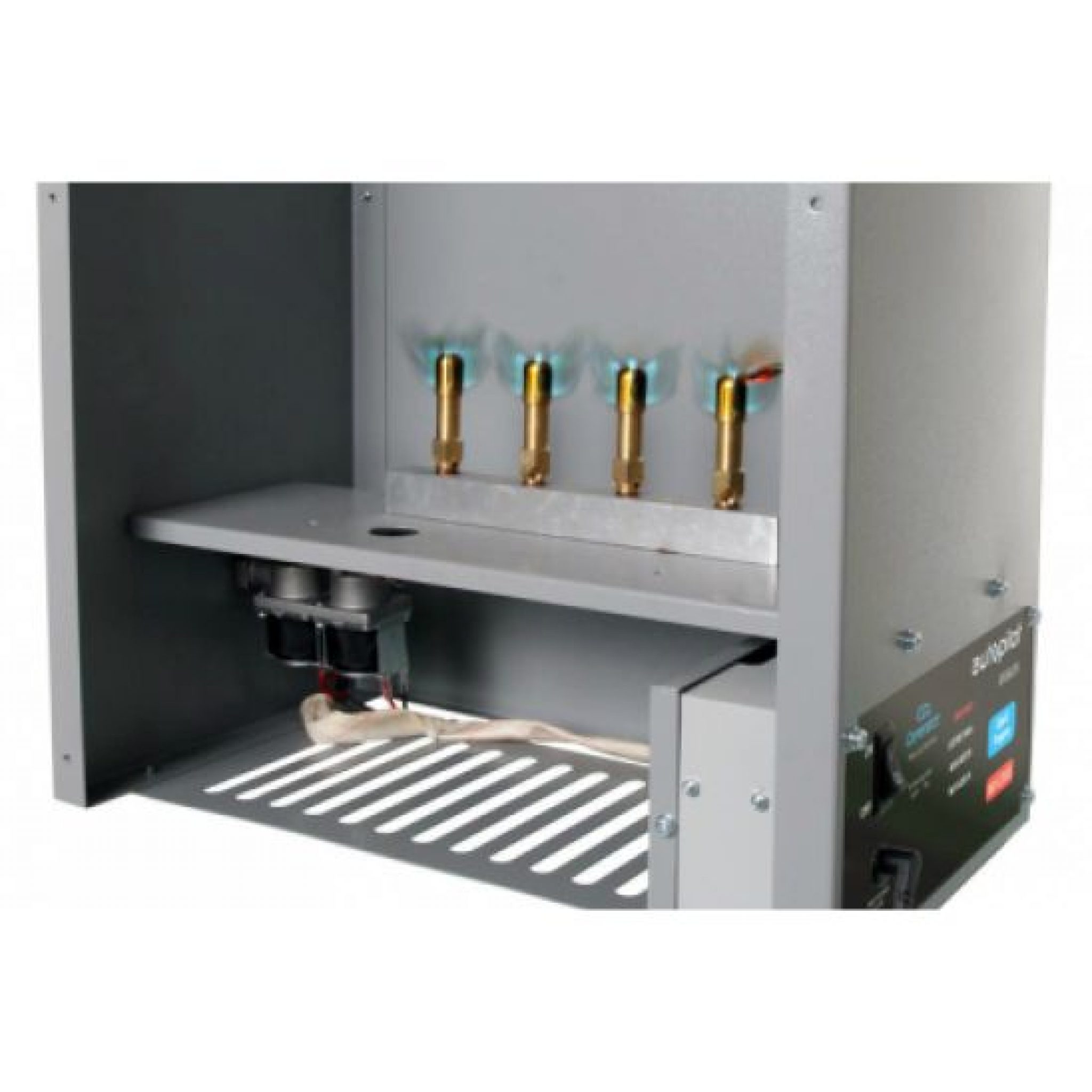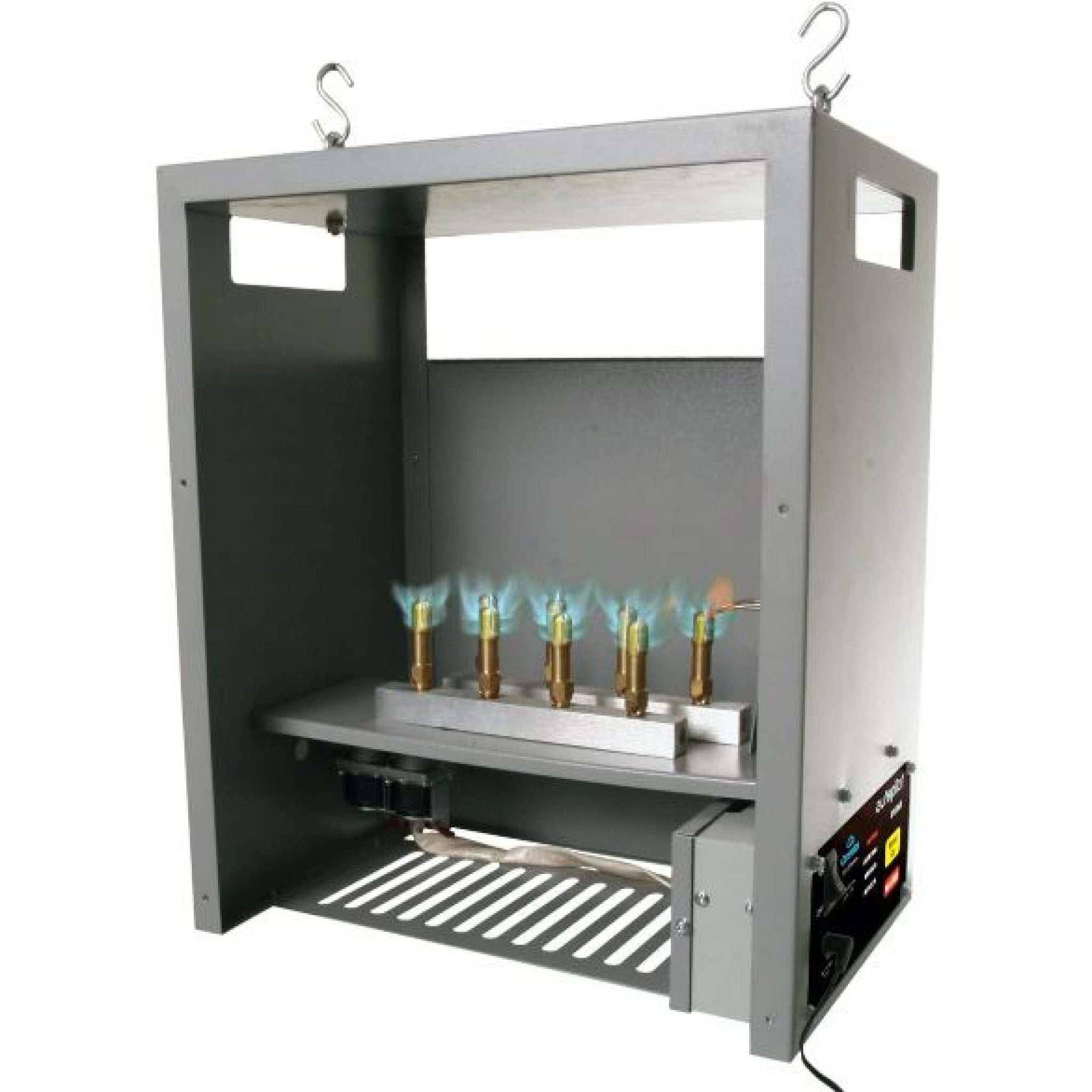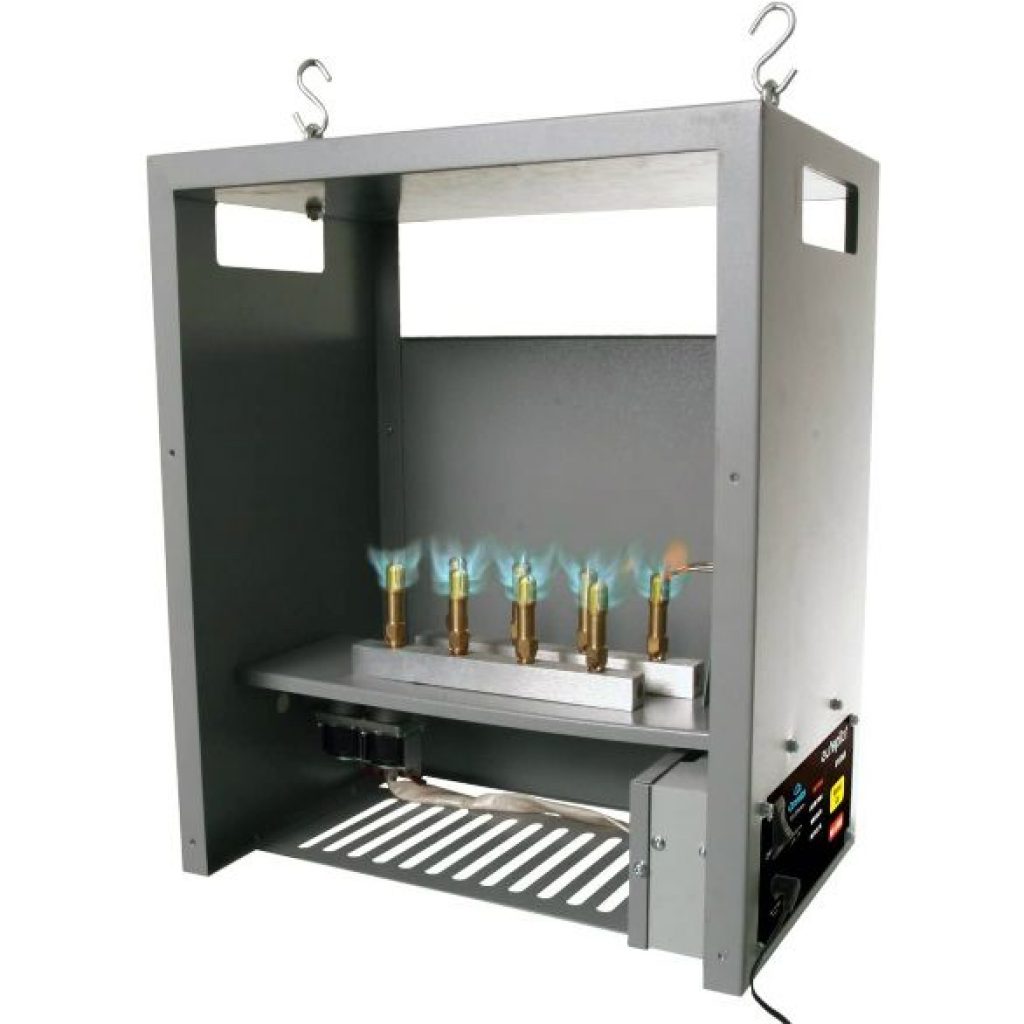 This device is manufactured by Autopilot controllers, a company that produces devices that measure and control carbon dioxide levels. The Autopilot's APCG8LP burns natural gas or propane to generate carbon dioxide.
It's a perfect generator of CO2 for marijuana plants in large grow rooms. If you would like to make your cannabis plant to grow faster and produce more yields, then this is the right device to use. It will help you generate more carbon dioxide for your indoor grow room.
The CO2 generator cannabis is made from high-quality material and is coated with powder to prevent it from rusting and discoloration, allowing it to last for a long time. It also has a two-stage safety pilot valve that prevents the fuel from following to the burner. An electronic ignition module then lights the burner.
It comes with four burners that are more than enough to supply a large area. The generator can produce ample CO2, making it ideal for large scale production of cannabis.

---
PROS:
highly reliable;
accurate in monitoring and producing CO2;
durable as it comes coated in steel to prevent rusting;
has a two-stage safety pilot for extra safety.
CONS:
can raise the temperature in the in grower rooms when running.
Accessories for CO2 Regulator for Marijuana Grow Tent
Discussed below are some accessories that will come handy when using a CO2 regulator. These accessories have different uses. Some of these include supplying CO2, measuring humidity, and temperature, among other purposes.
Cyl-Tec 20 lb CO2 Tank – Aluminum Cylinder with CGA320 Valve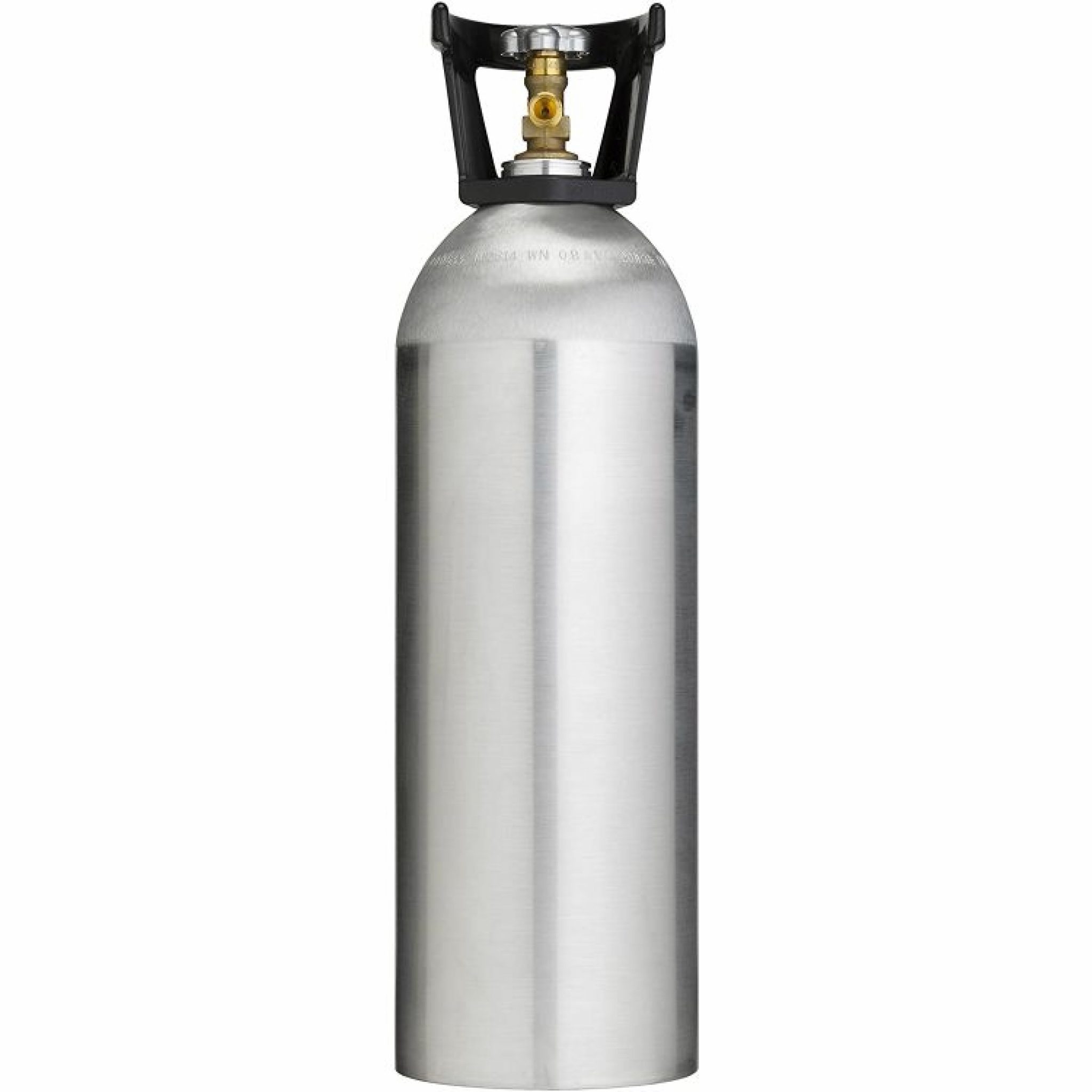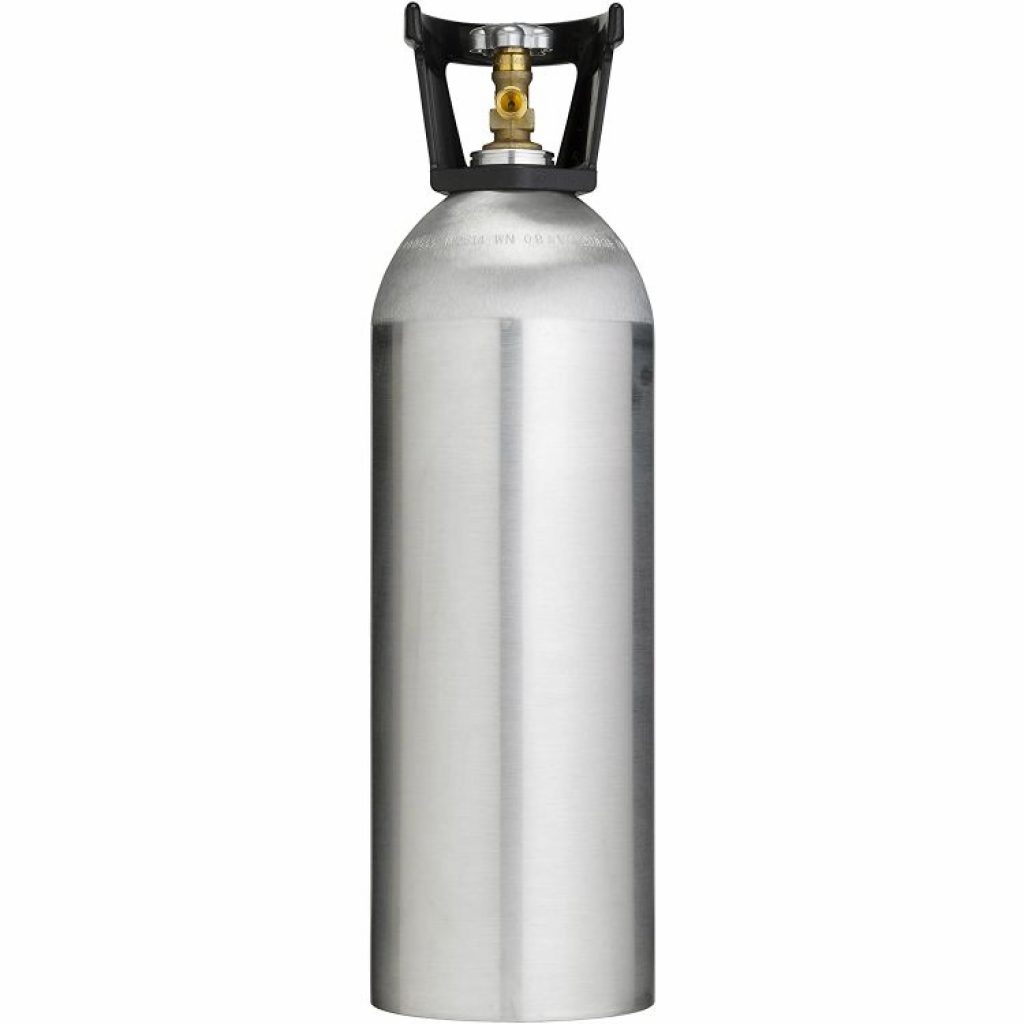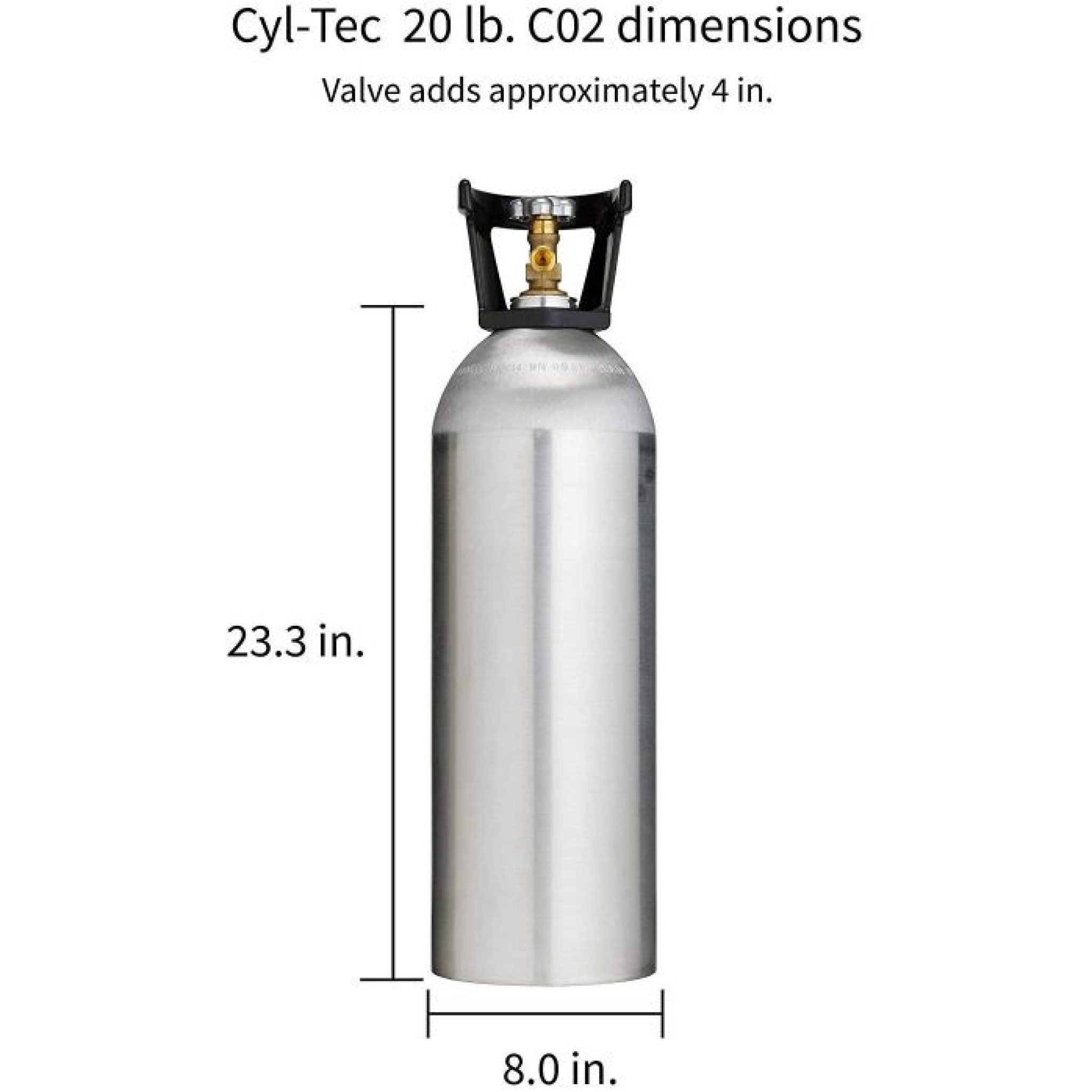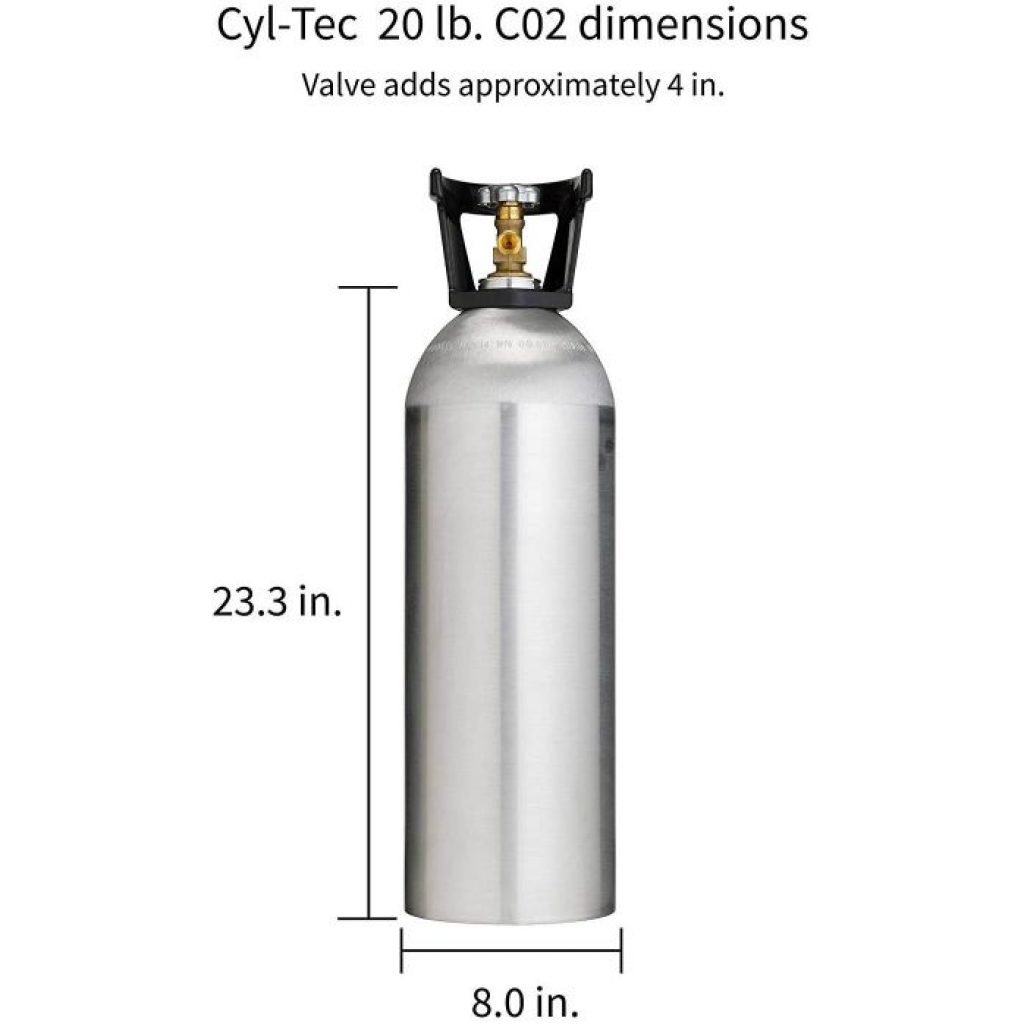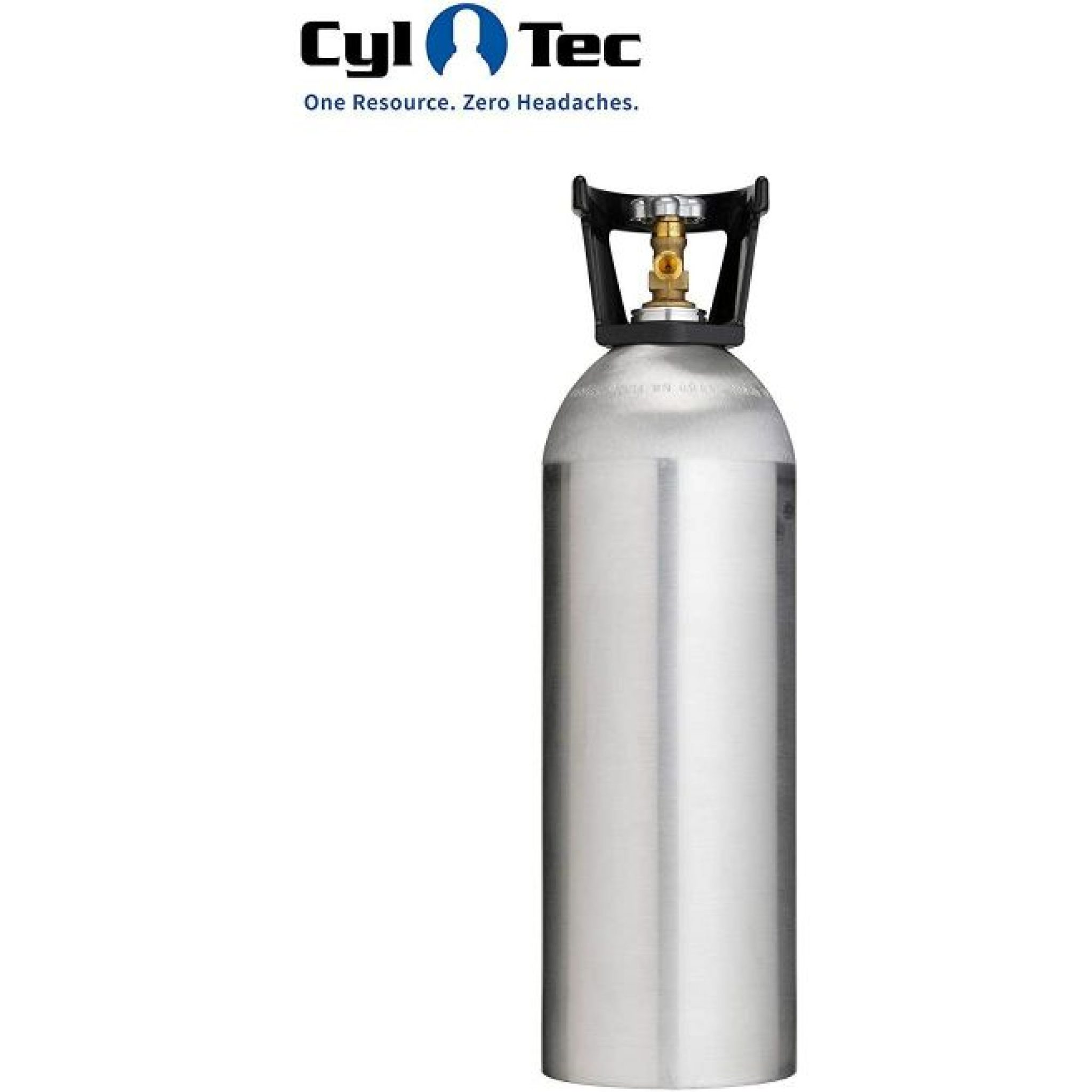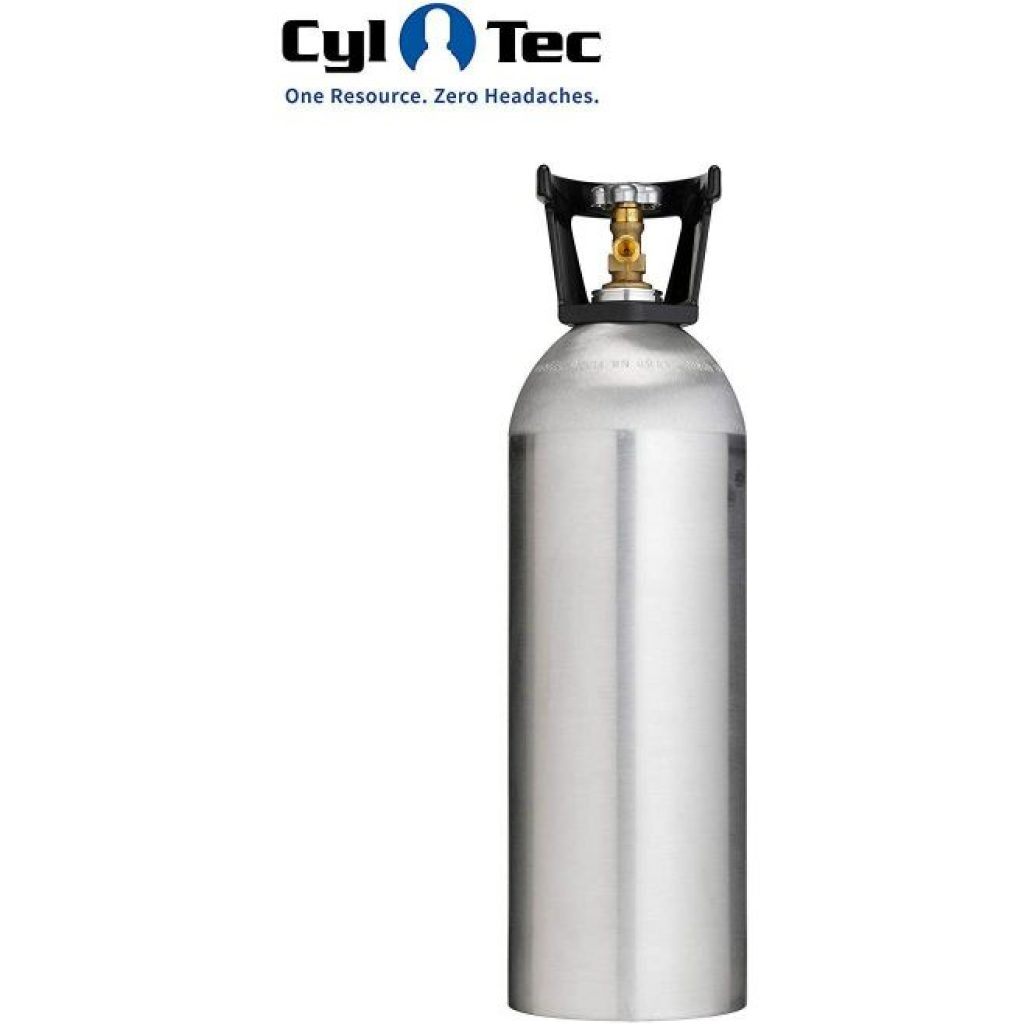 This is a product of Cyl-Tec brand. The company produces a number of products, including pressure cylinders and beverage CO2 carbonation systems, among others.
This 20-pound tank that weighs only 26lbs will provide you with enough carbon dioxide for your CO2 marijuana grow. The tank provides a steady gas at 1800 PSI. This tank also features a brass CGA- 320 valve and a male thread that you use to connect the container to your regulator.
The Cyl-Tec 20 lb CO2 Tank is also sturdy and durable thanks to its aluminum body. The aluminum is also stainless and does not rust. You can use this tank for supplying CO2 in your indoor garden and to carbonate drinks.
The cylinders are incredibly safe as it comes with a safety feature in the form of a wheel made of plastic that melts under high temperatures. Once it melts, the cylinder can no longer be used. The cylinder comes in different shapes, maintaining the same level of quality. It is also certified by the Compressed Gas Association.

---
PROS:
sturdy and durable;
weighs only 26 lbs;
multipurpose;
safe to use.
CONS:
may have to replace the valve after some few uses.
Acurite 00613 Indoor Thermometer & Hygrometer with Humidity Gauge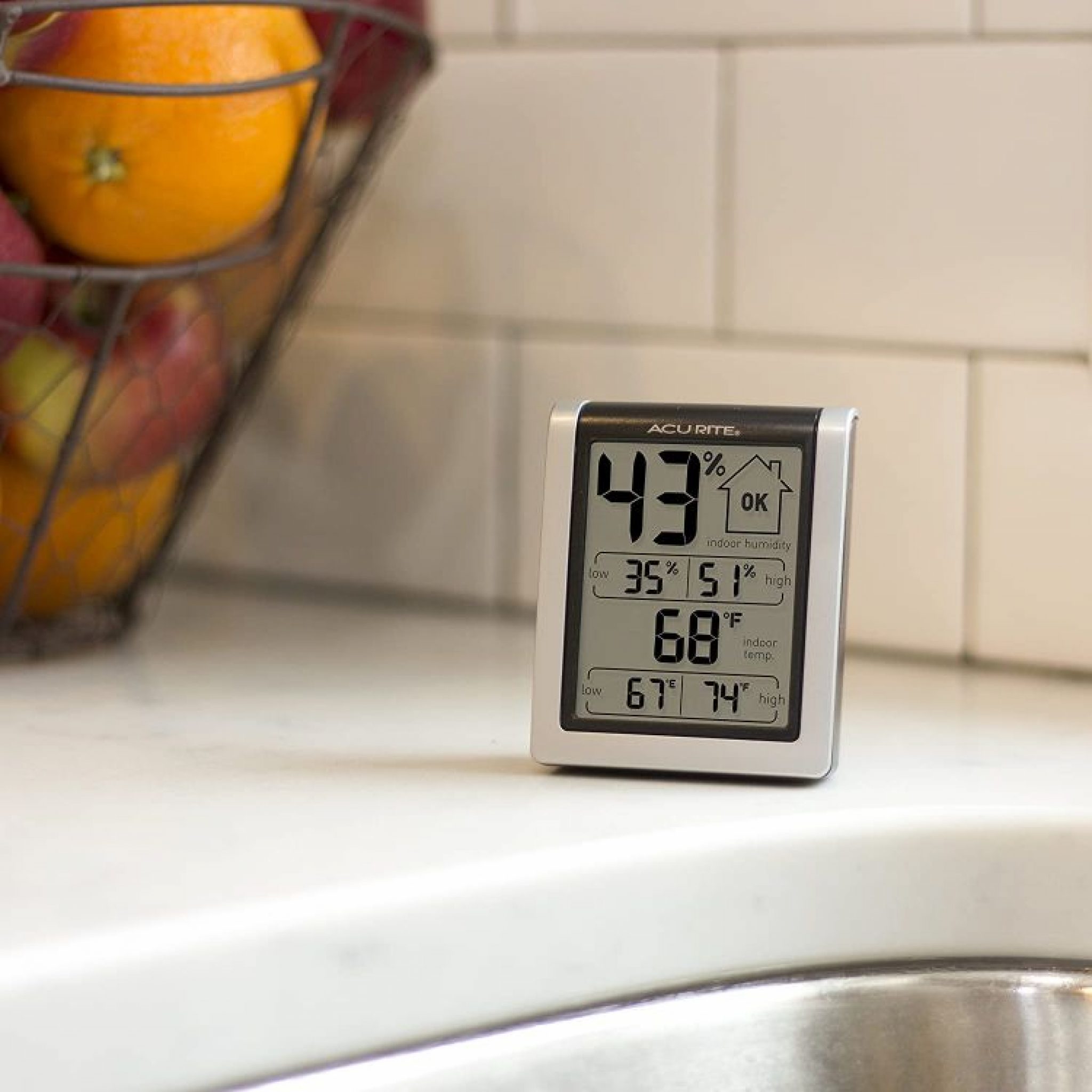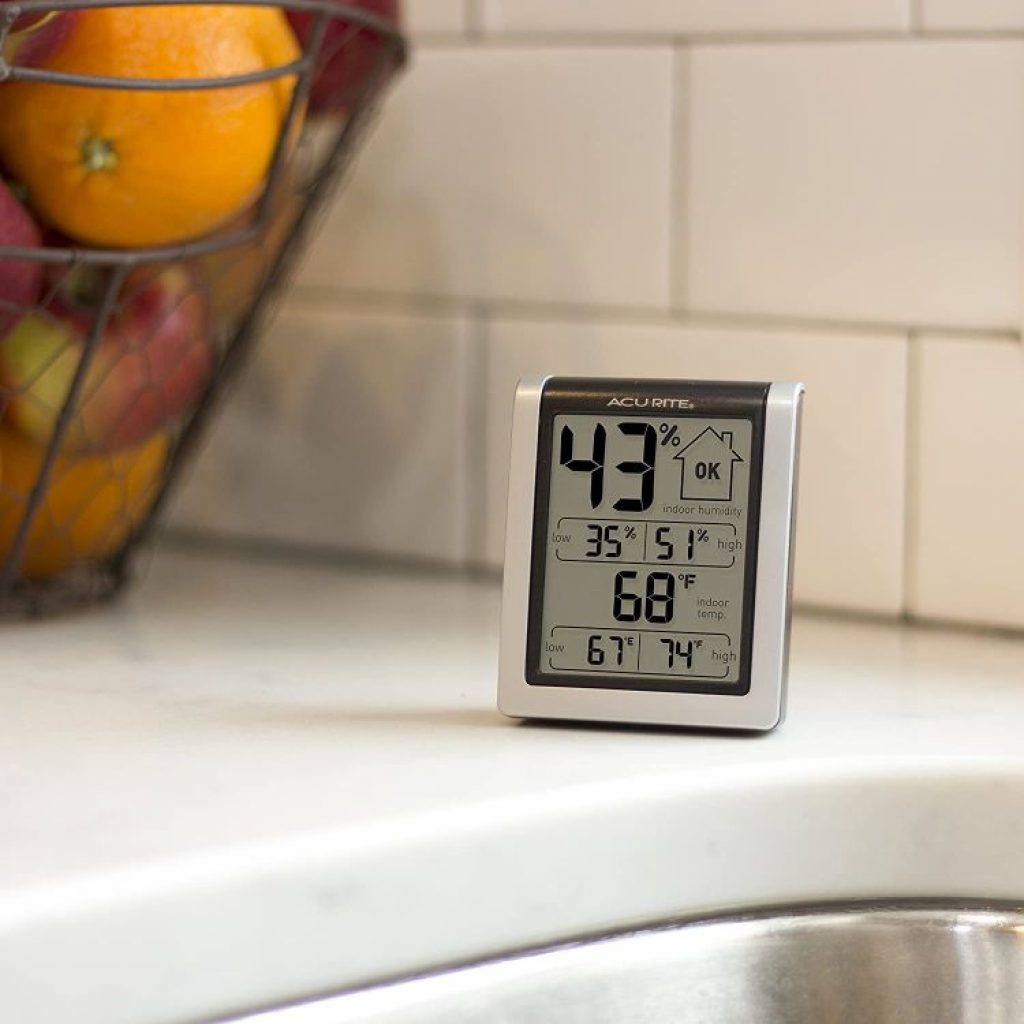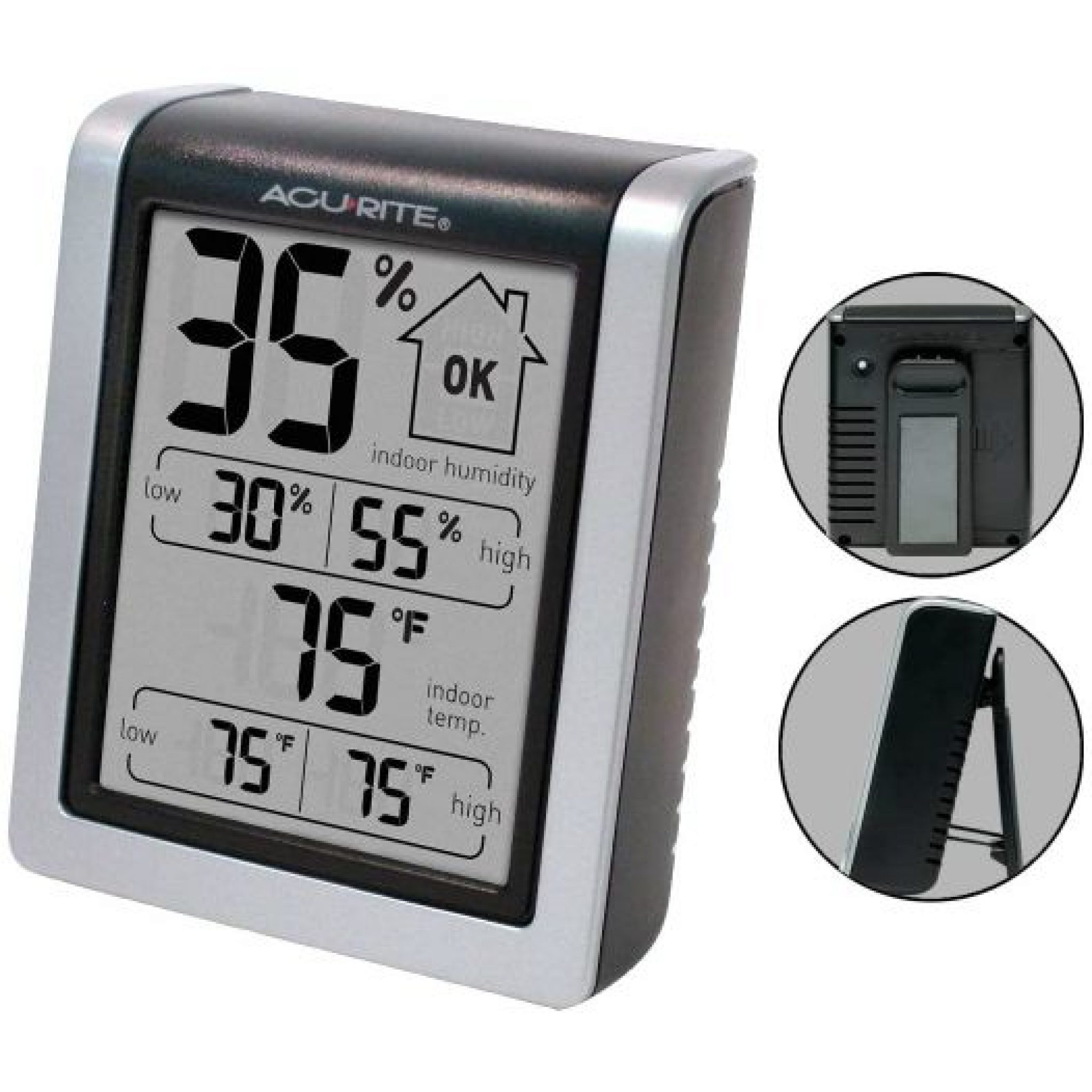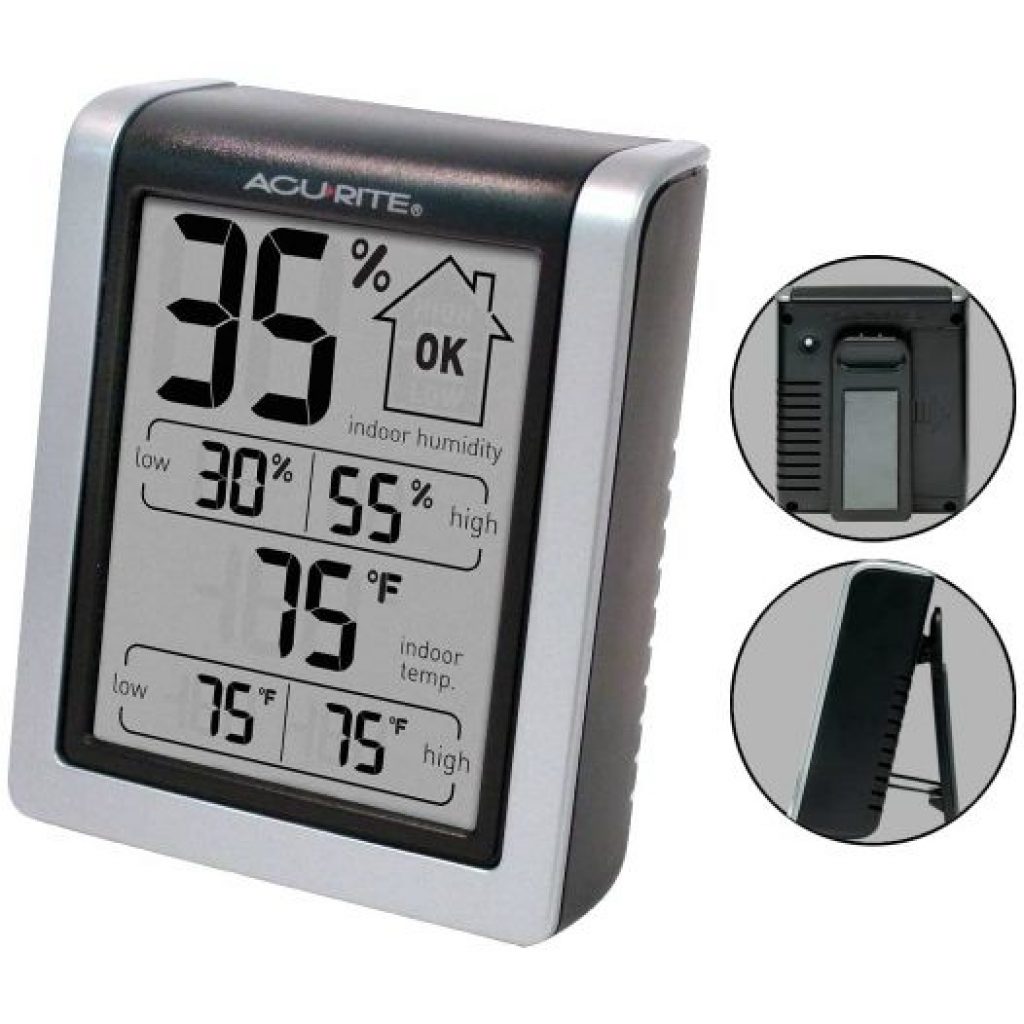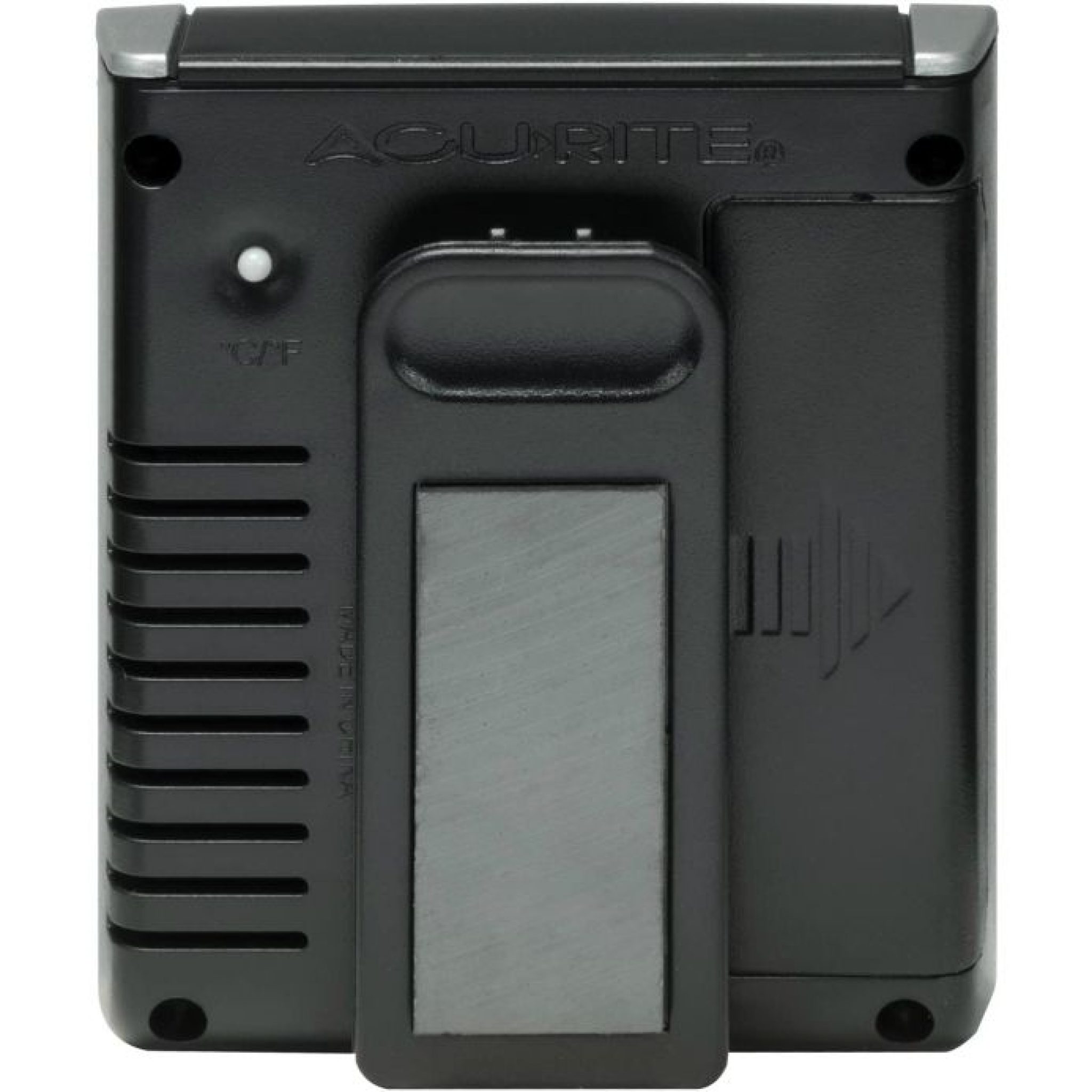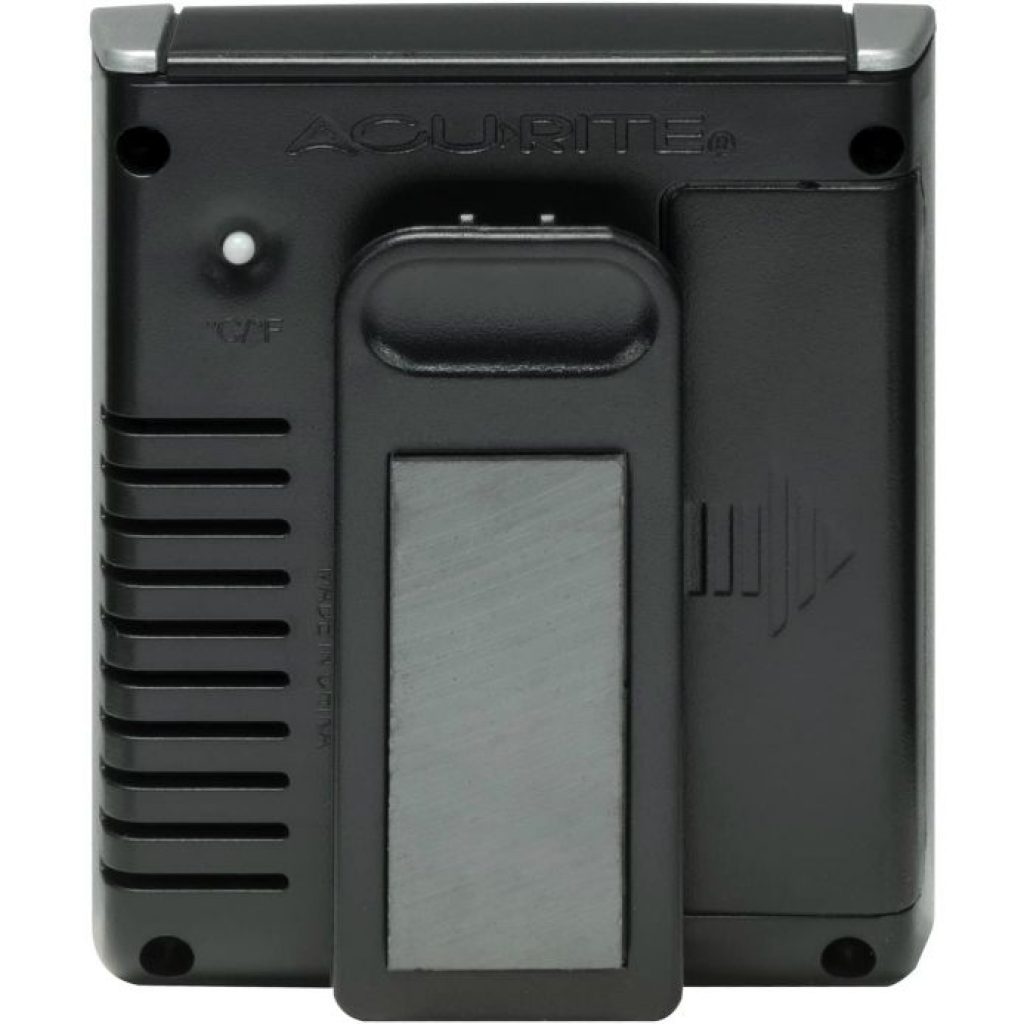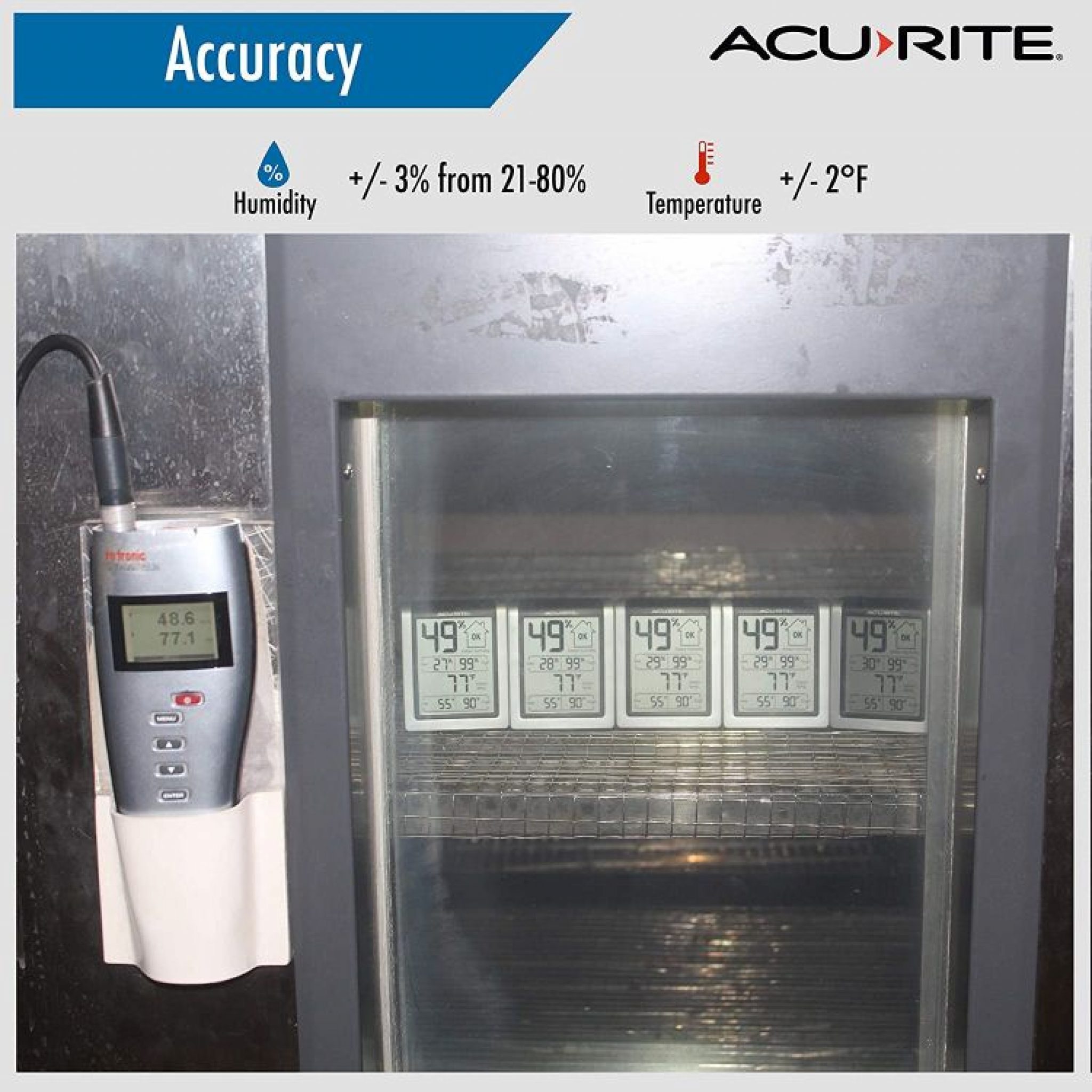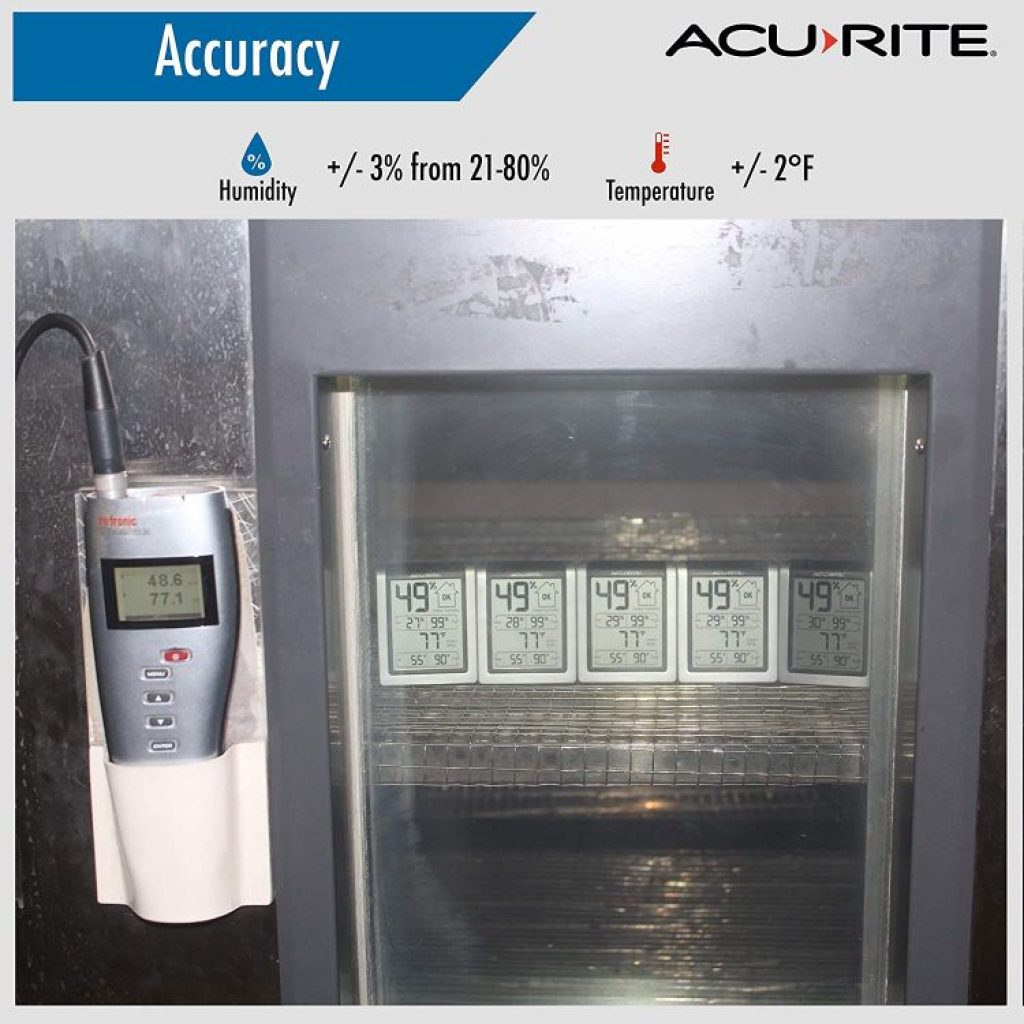 Some CO2 generators raise the temperature and humidity of your grow room when running. This can negatively affect your plants if not well managed. If you face such issues, you need to purchase this AcuRite 00613 to monitor the level of humidity and temperature in your grow room.
This product is manufactured by ACURITE ATLAS™, a company that produces weather monitoring tools.
This wireless gauge is operated using a battery. The device has an easy-to-read screen. It is an extremely accurate device with pre-calibrated humidity and temperature measurements that helps you check indoor conditions at a glance.
This accessory comes with a full support team and one year warranty.

---
PROS:
wireless;
Easy-to-read screen;
manages both humidity and temperature in an indoor garden.
CONS:
inaccuracy in readings between similar devices.
Amflo 24-25E-RET 1/4″ X 25′ Polyurethane Recoil Air Hose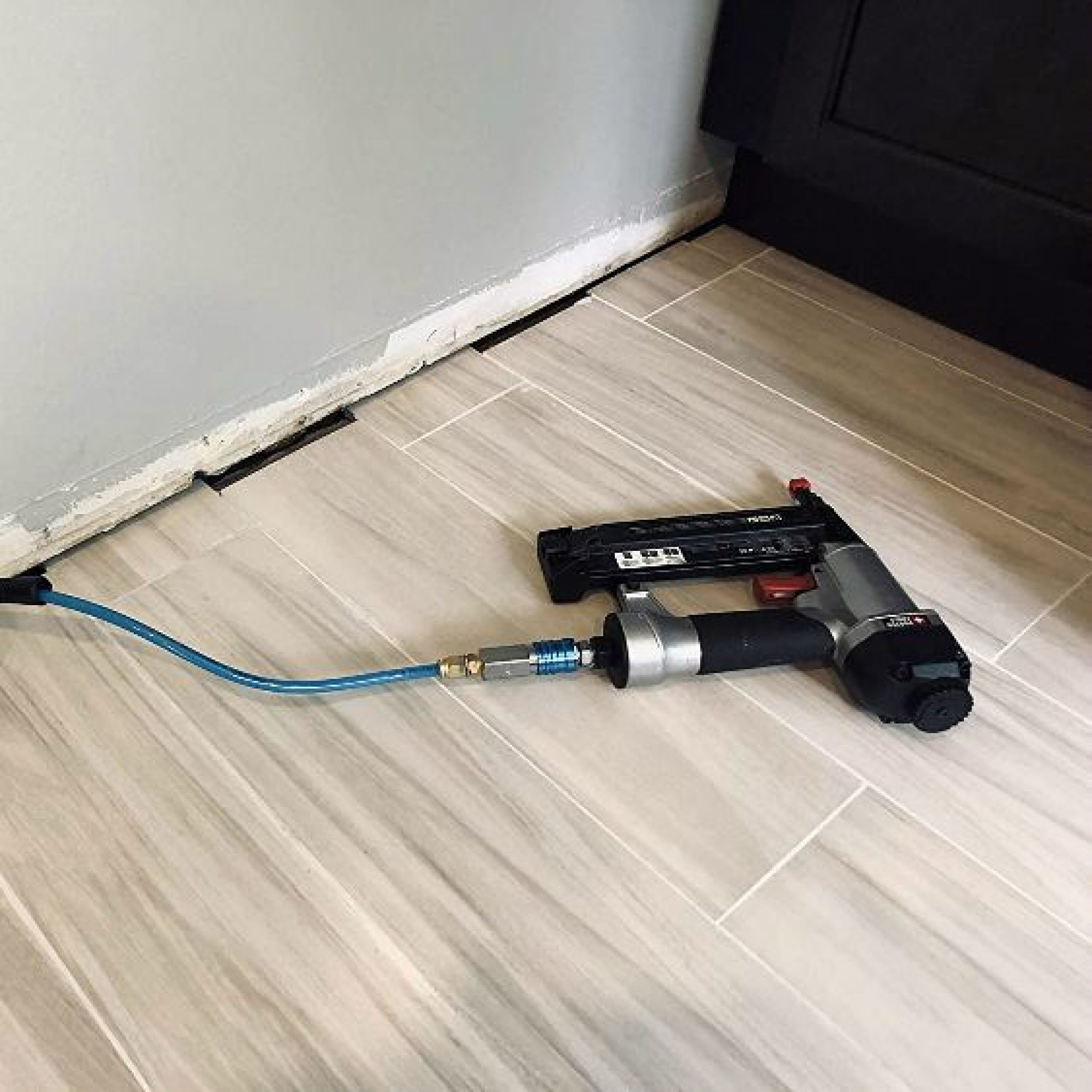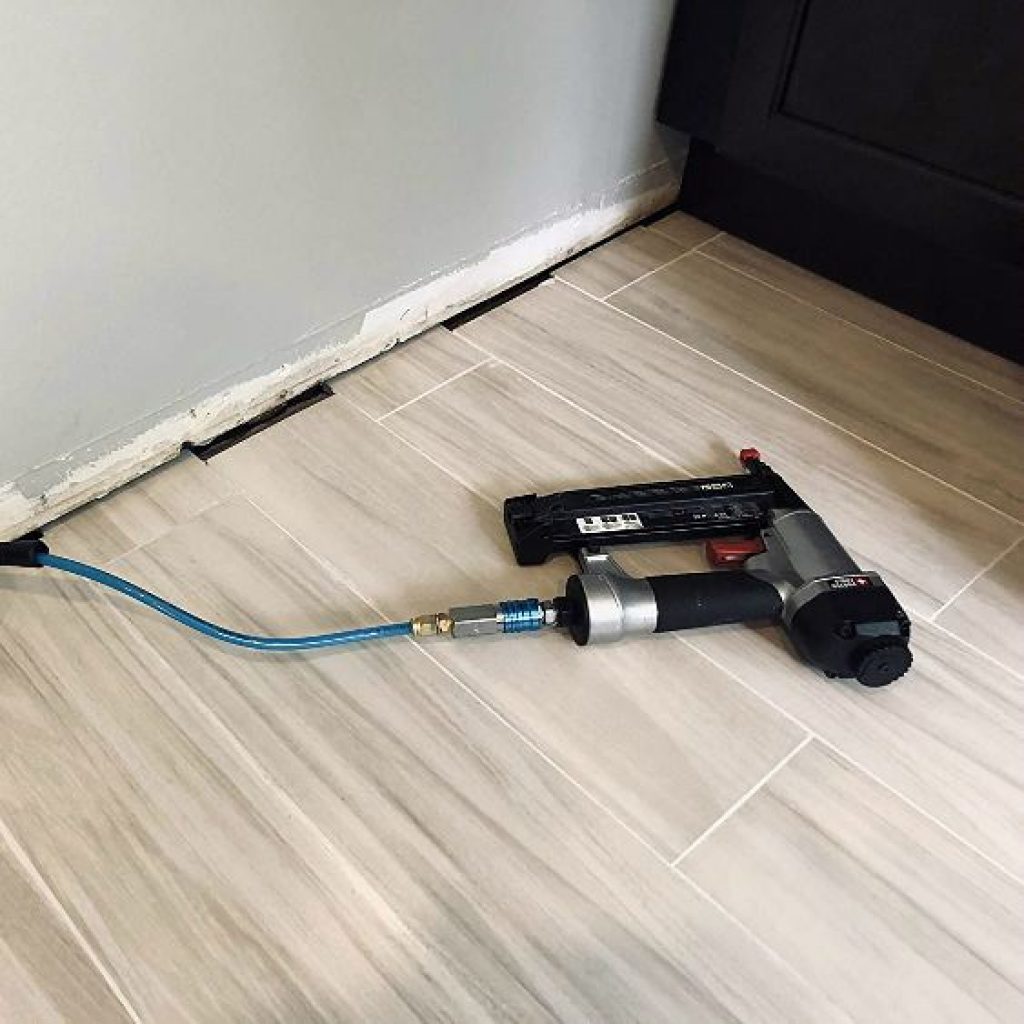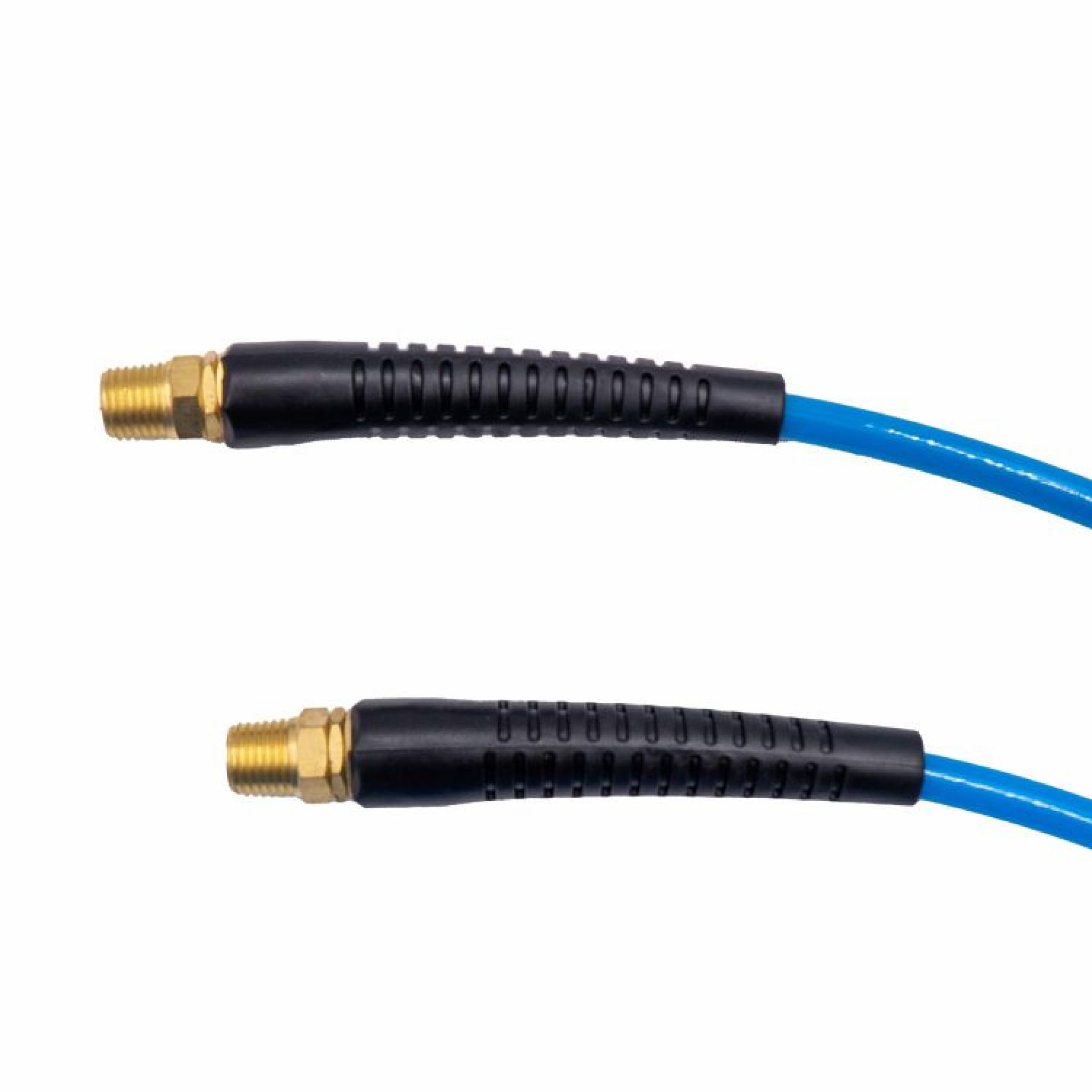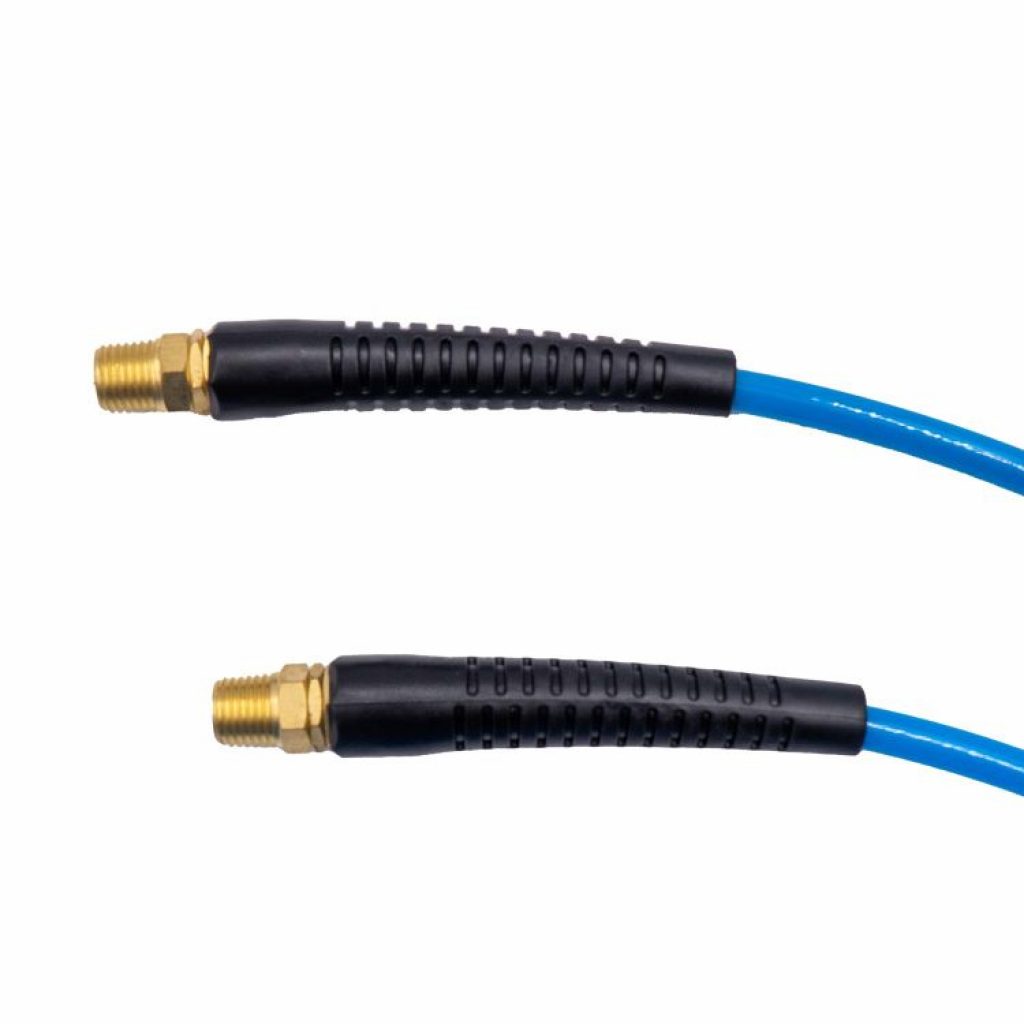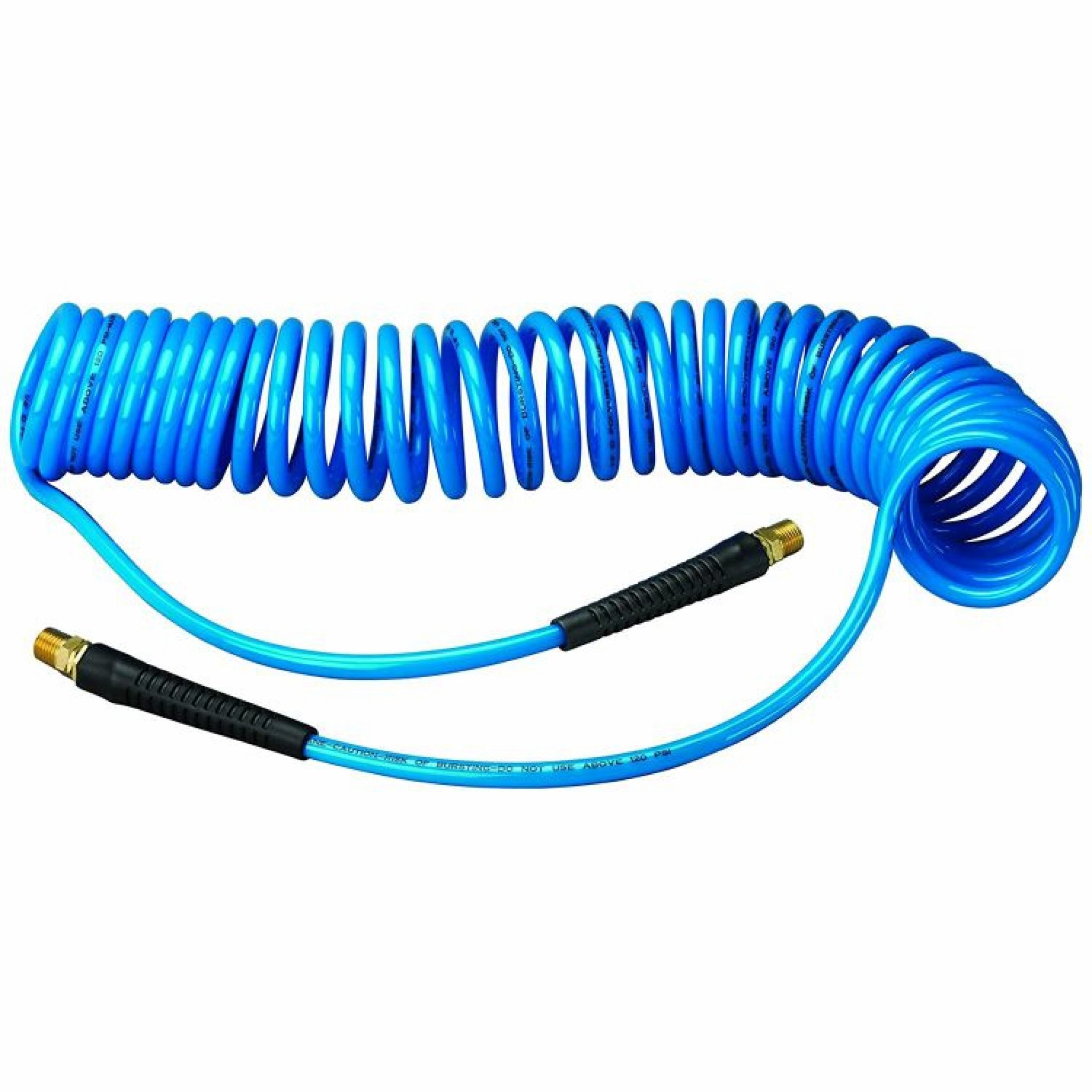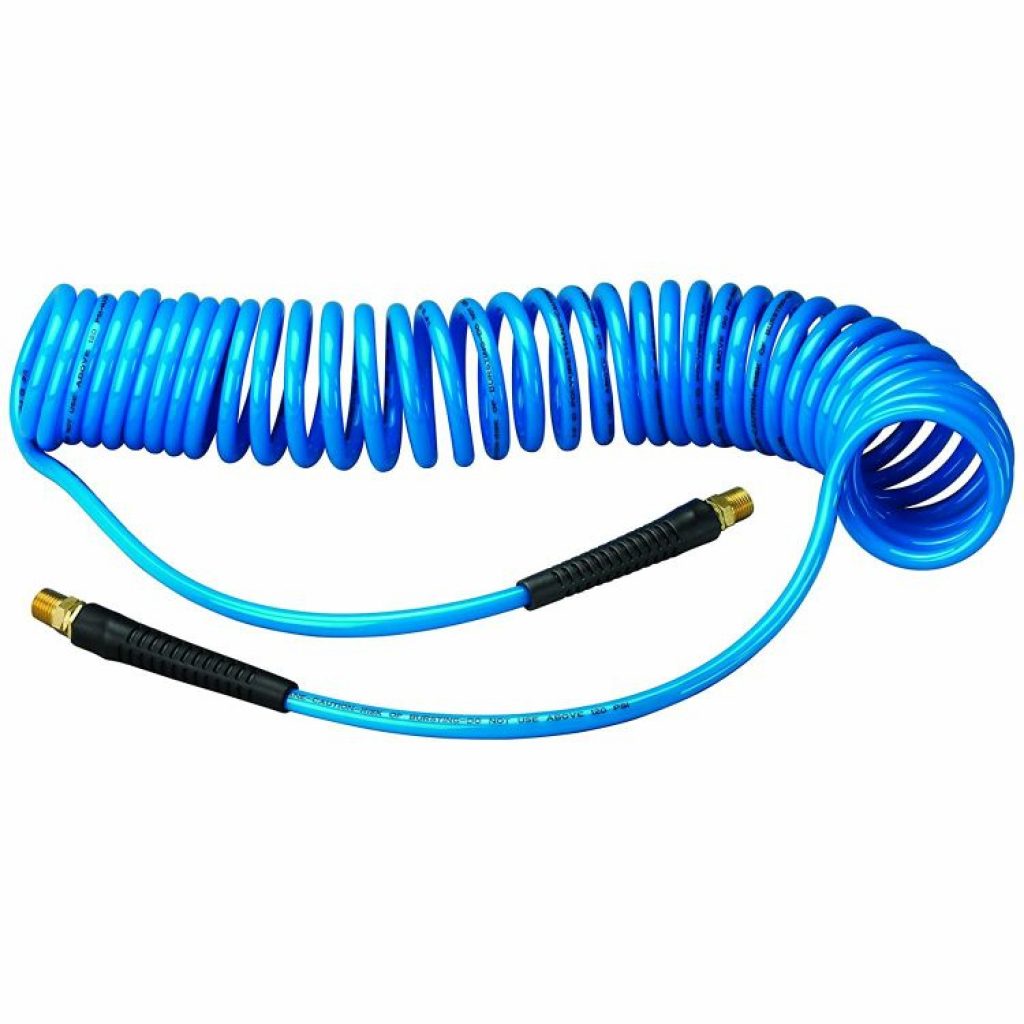 This product is designed and manufactured by Plews & Edelman. The company is famous for manufacturing and distributing a wide range of automotive parts.
Amflo's air hose is made of polyurethane. It is 25 feet long with male National Pipe Taper (NPT) end connections to allow it to be attached to air-powered tools or other indoor and outdoor equipment. The hose is ¼ inch wide and can withstand the pressure of up to 12 PS and a temperature range between -30 and 150 degrees F.
It also has self-coiling properties, which allows the hose to coil up neatly for easy storage. Another perk about this hose is its durability. It has braided nylon reinforcement that resists oil, ozone, heat, and chemical damage, making it ideal for harsh conditions. It also has bend restrictors to prevent damage from kinking.
This air hose can connect to a number of fittings, including compression, barbed, and push-to-connect. If your source of CO2 supply is a distance away, then you can use this hose to redirect CO2 into a grow room.

---
PROS:
self-coiling for easy storage;
highly durable;
long enough for outdoor use;
can withstand extreme temperatures of between -30 and 150 degrees F;
made of high-quality polyurethane.
CONS:
small diameter;
swivel easily breaks.
Exhale Homegrown CO2 365: CO2 Bags for Cannabis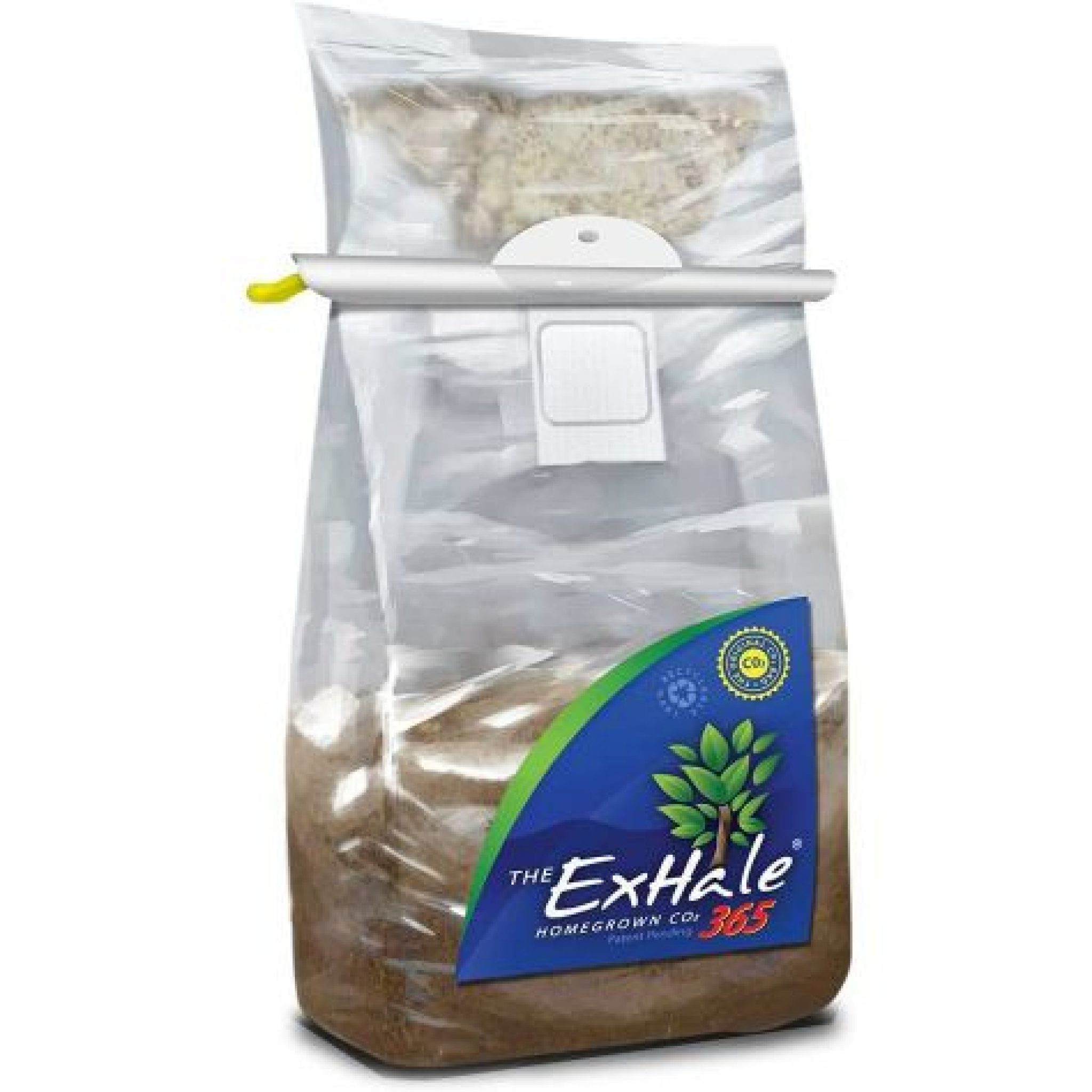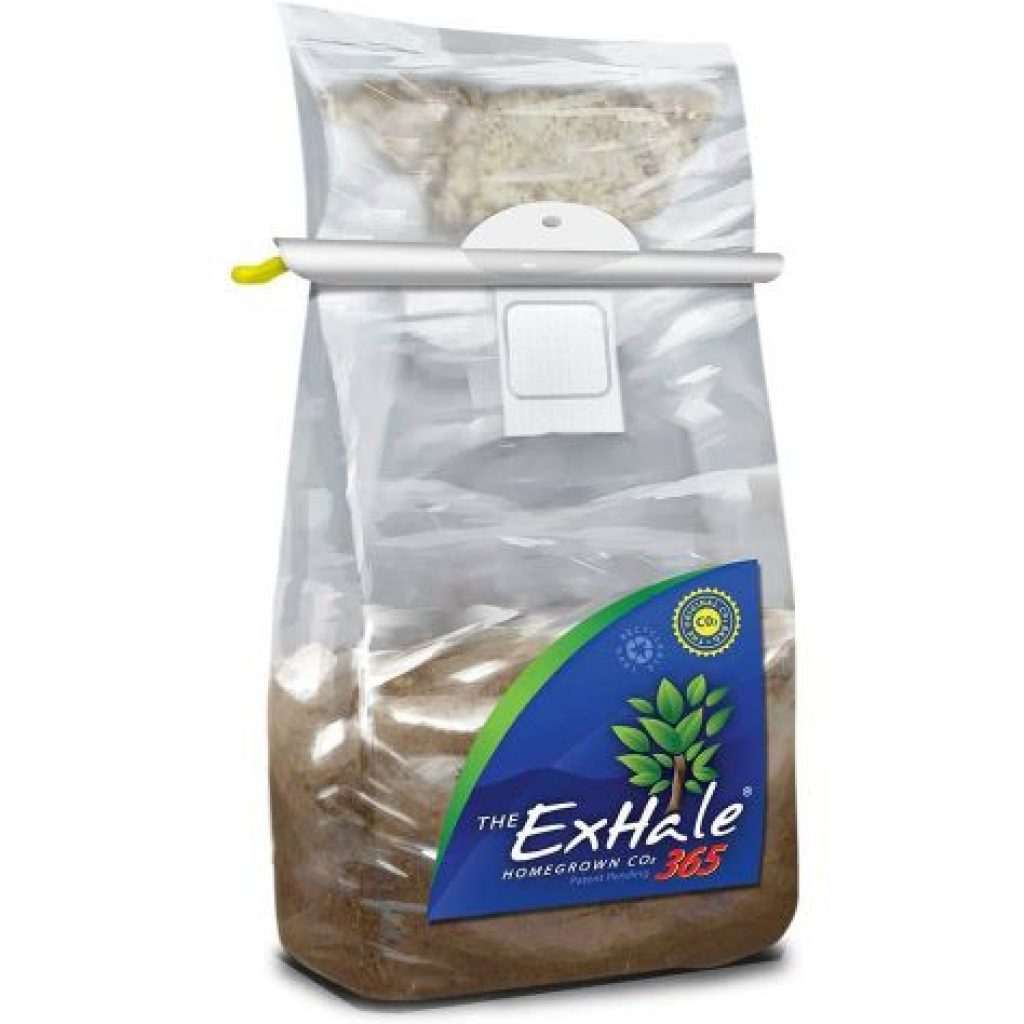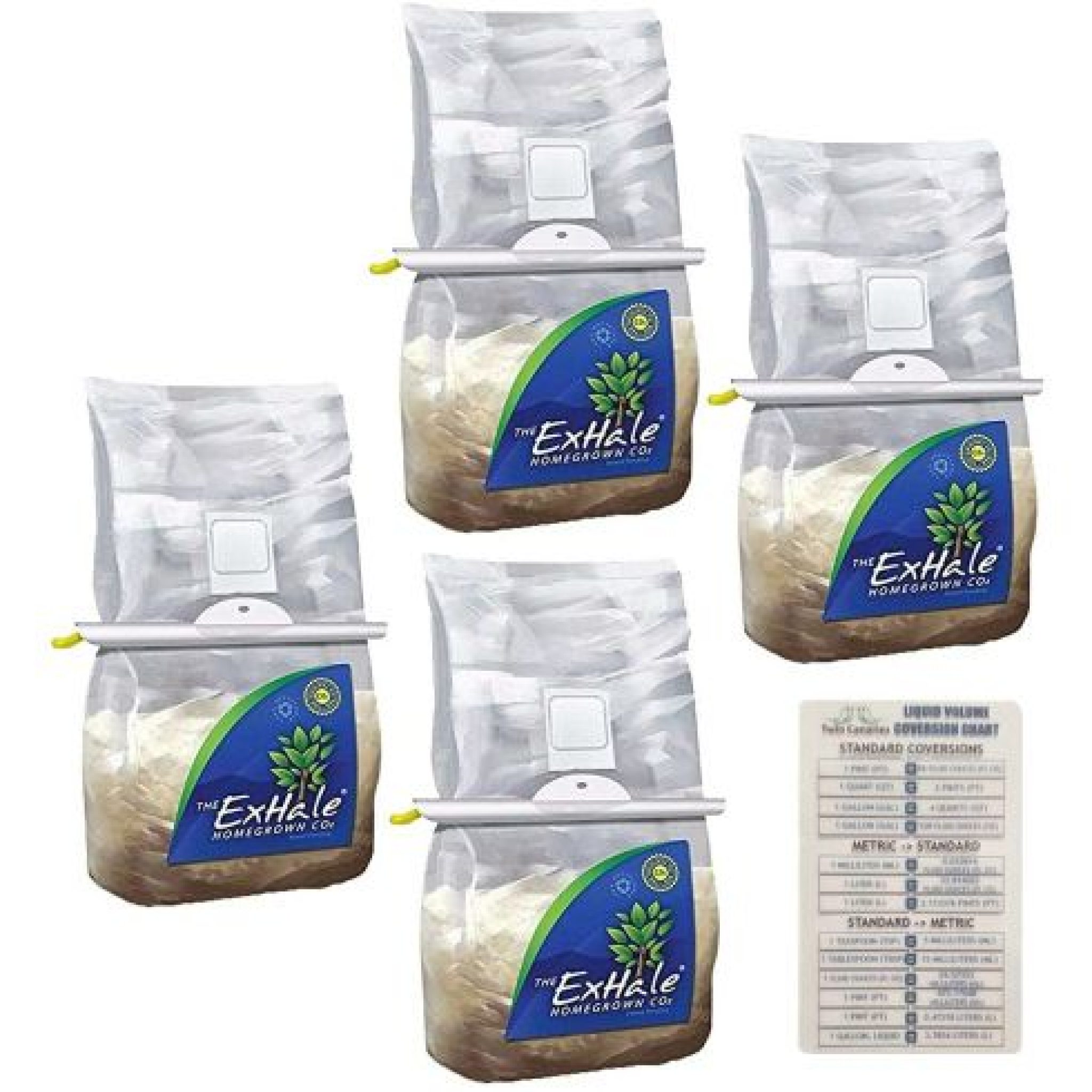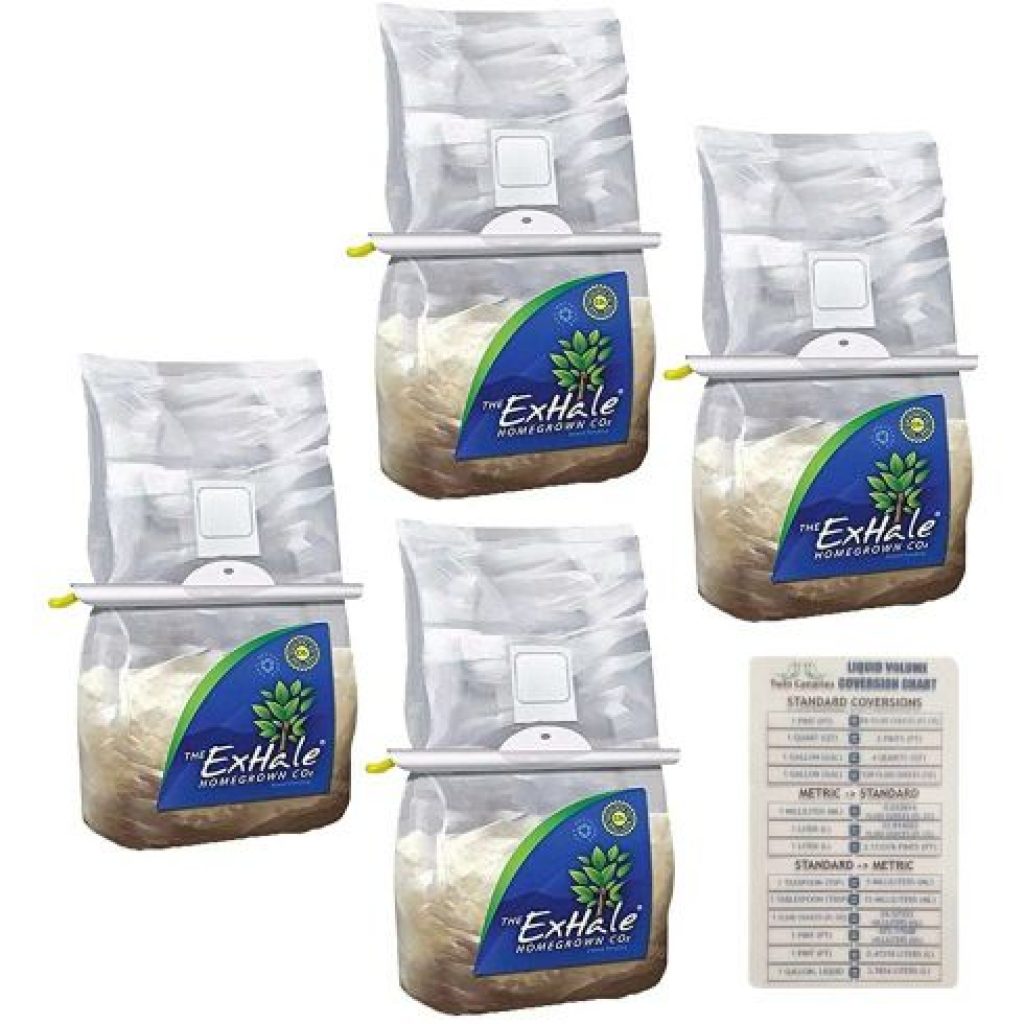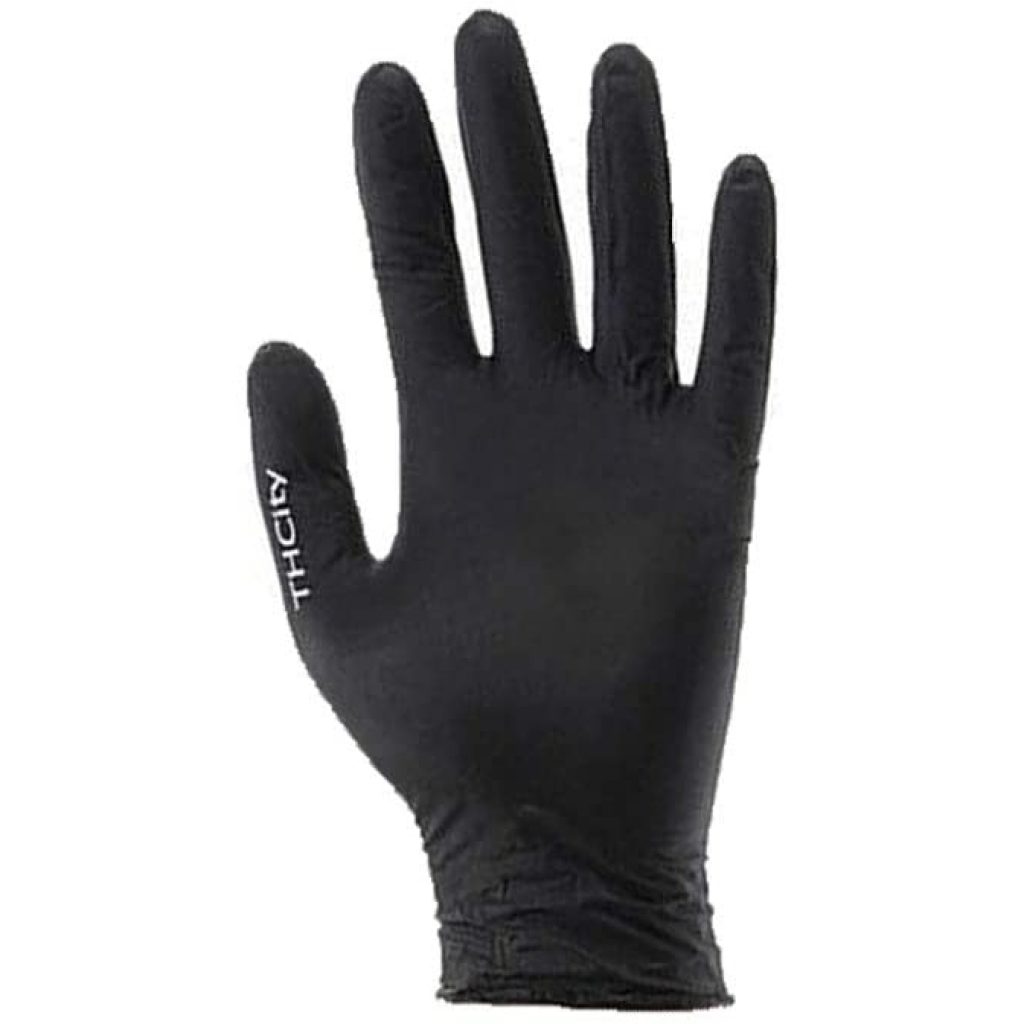 The exhale 365 is an ideal source of CO2 for starters with small indoor gardens measuring 128 cubic foot 4×4 foot. In such a garden, the CO2 bags cannabis will guarantee to maintain the level of CO2 for a minimum of 6 months. If you have a larger area, you can add more bags.
The bags are easy to set up. All you are required to do is hang the bag on a higher level compared to your plants. This is a self-activated CO2 bag.
You need this product to add more CO2 in your grow room to kick start photosynthesis as well as flowering. Besides using it on cannabis grow tents, you can use it for vegetative plant growth as well as flower production.

---
PROS:
lasts for long (for about 6 to 9 months);
self-activated;
easy to use.
CONS:
made for small indoor gardens.
Get Control of Your Cannabis Produce with a CO2 Regulator
The right amount of CO2 is extremely important for the indoor growing of cannabis. Providing your cannabis with CO2 levels of about 1500 PPM will help increase the size of your yield and quality of the weed.
However, these conditions are tough to achieve. Investing in quality CO2 regulators is the best way to create optimal CO2 conditions to enable your cannabis plants to grow to their full potential.
The above CO2 regulators and accessories are some of the finest products you can get on the market. They are quality regulators made from brass and have an excellent solenoid valve design. My top pick is GROW1 CO2 Grow Room Environment Regulator because apart from being easy to set up, it has an easy-to-adjust flow meter and a power cord that is compatible with almost all 120v devices.
Before selecting your ideal CO2 regulator, ensure you calculate the CO2 requirements for your growing tent. Knowing the flow rate and PSI will guide you in choosing the right flow meter CO2 regulator and timer. What is your best choice for a CO2 regulator above? Is there a better CO2 regulator not mentioned above? Share your views and questions in the comment section.