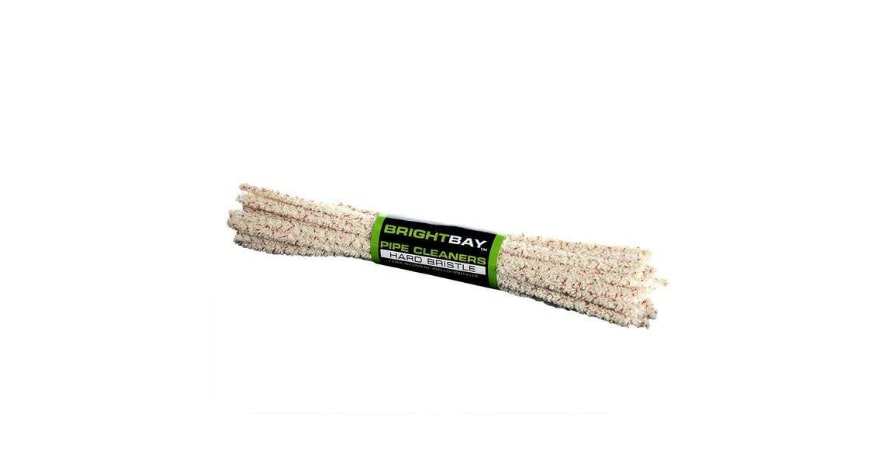 Best Bong Cleaner – Leading Instruments
To use the best bong cleaner means to receive the perfect quality from the treatment. Despite the fact that cleaning a thin bong made from glass can be a complicated task to perform, you have to do it at least once a week or even more frequently. The resin on the inside walls of the bong is getting more dense and visible with time, and you may find that simple washing with water is not as effective as you presumed. Since you can't push your hands inside the bong, cleaning turns quickly into a mission impossible.
The dirt inside the bong is not only gross aesthetically. And if you can tolerate the look or smell of the thick layer of resin on it, the main problem is that this dirt impacts the taste of the weed. No way you feel all the spectrum of flavors or enjoy the experience with a dirty bong. It may ruin the healing experience you want to receive. But, cheer up! There are specific cleaners that can help you to clean your tool in no time. They are simple in use and act quickly, getting rid of old stains inside the bong. These cleaners are designed specifically for bongs and usually consist of eco-friendly natural ingredients.
Top-8 Efficient Bong Cleaners
Here are the cleaners I have tried myself. I believe they are incredibly effective and suitable for any specific case. I recommend you to pay attention to their features and a list of pros and cons before you order them. Find out everything you need in these bong cleaner reviews.
1. Resolution Cleaning Gel – Best Glass Bong Cleaner Not Toxic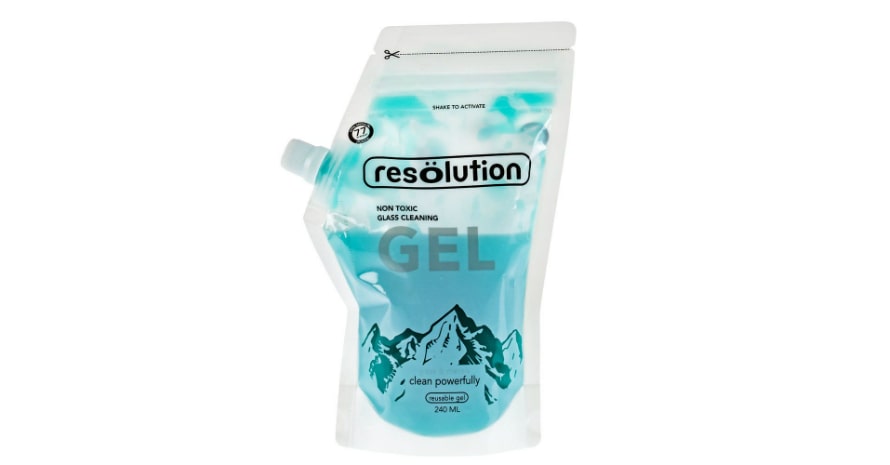 If you are looking for natural ingredients inside the cleaning gel, this is your product. There are no abrasive salts that can decrease the life of your bong. This gel is simple to use as it has a re-sealable pouch Shake-a-Bag. All you need is to shake the gel before use to activate its powers. Pay attention to the fact that this gel can be used only for glass or metal. One pack contains 240 ml of substance. I recommend ordering several packs of this gel at once. Yet, one pack can be used for several months of active cleaning.
Resolution is an American-based company that develops cleaning supplies for glass objects. They recommend using this gel with Cleaning Caps to seal the bong. If you don't want to buy it, you can use any other sealing products, so the gel stays inside during shaking. You may clean the pipe, dab rig, and bong with it. The formula is powerful enough to remove the resin and tar. You can forget about dirty spots and bad smells. To clean your bong, pour the drop of the gel inside, and shake it. You can try adding the water inside. If the bong is too dirty, you may need to pour more gel and repeat the procedure.

---
PROS:
Non-toxic formula;
Reusable;
Savvy pack;
Easy to apply and clean;
Affordable price.
CONS:
You may have to repeat the cleaning procedure if the bong is too dirty.
---
2. Formula 420 – Glass Bong Cleaner with Advanced Technology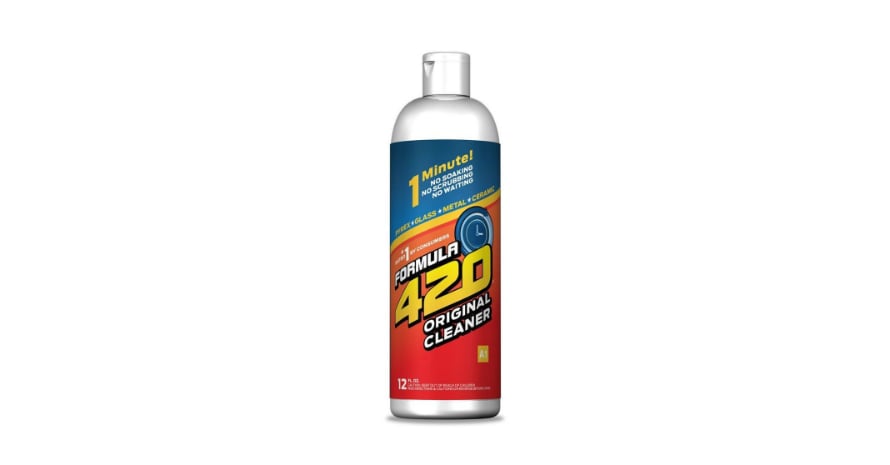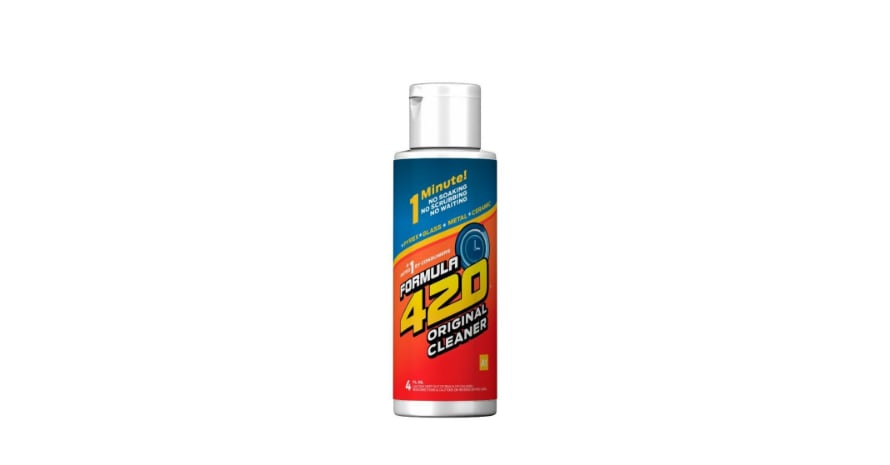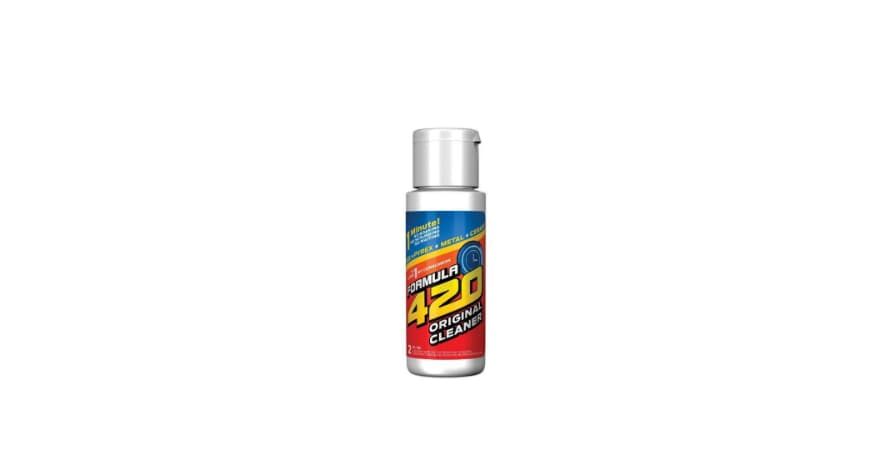 This cleaner can be used on versatile surfaces like glass, ceramics, and metals. Apart from cleaning, it also provides deodorizing. This is the perfect way to clean an old layer of resin. The formula contains Abrasive Action technology for advanced cleaning. It is not only eco-friendly but also biodegradable. This cleaner is simple to use. It comes in 2 oz, 4 oz, and 12 oz packs. Choose one based on the frequency of cleaning procedures. I recommend going with a bigger bottle, as it will help you to save your money.
Formula 420 is an American-based company that has been producing cleaning products for over 20 years. They offer a high-quality, unique, innovative formula for this cleaner at an affordable price. According to them, you don't have to wait after you pour cleaner in the bong. You don't need to shake it as well.
To delete the old stains, don't scrub the surface, as you may damage it. Simply apply the product once again. There is a warning on the bottle that asks you to keep it from children. I recommend placing this cleaner somewhere in a place where children or pets wouldn't be able to reach it. Avoid direct contact with the skin to prevent irritation.

---
PROS:
Simple to apply;
This is a biodegradable cleaner;
Powerful formula inside;
You can choose the size of the bottle;
Incredibly affordable price.
CONS:
This cleaner is not family-friendly, and you have to hide it from children.
---
3. Resolution Pack – Bong Cleaning Kit for Newbies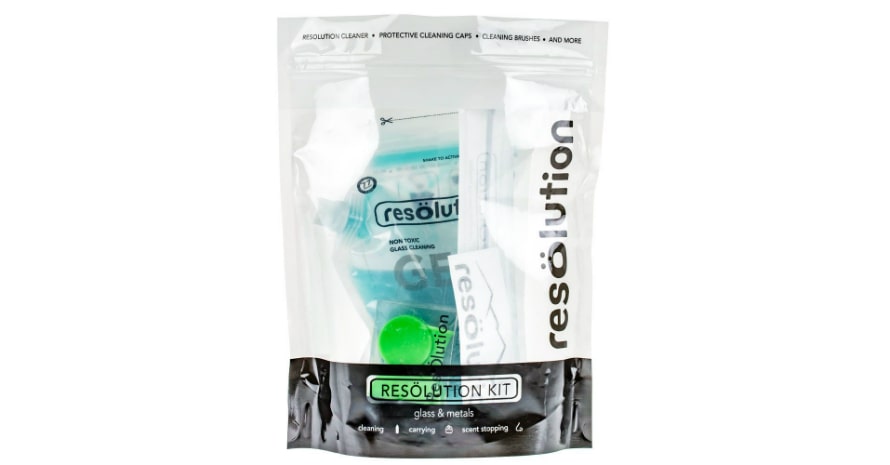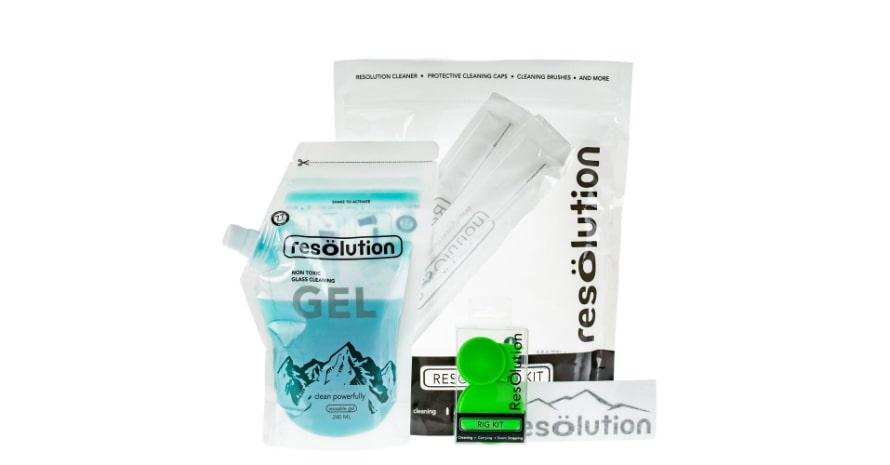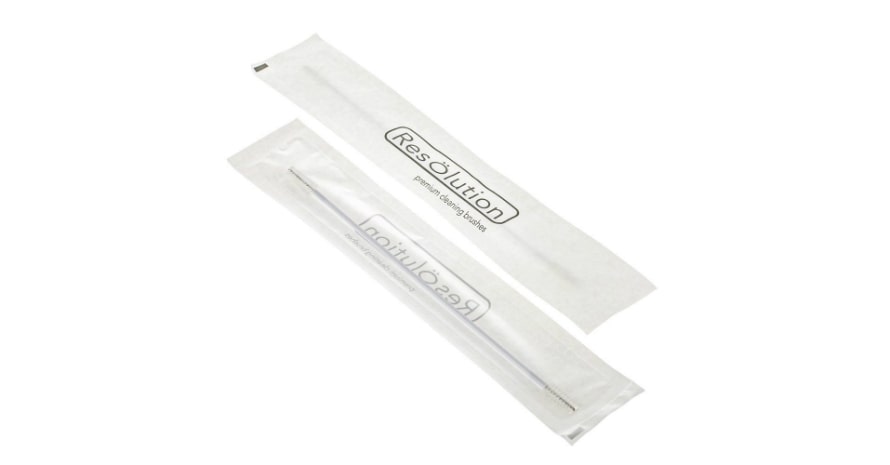 The kit includes everything you need to clean the bong properly. If you don't want to search for all the equipment separately, you can buy it in the pack. The bonus is it saves your money and time. The resolution puts the non-toxic gel I have mentioned above inside the kit as the main cleaning product. It is not toxic and perfect for both glass and metal. Also, there are no abrasive salts, so your bong will serve you longer.
The Res Caps Dab Rig Cleaning Caps is something you need to adjust to the bong while using the gel, to prevent the substance inside it from spilling. Besides, there are 2 cleaning brushes from Resolution, which I find extremely comfortable.
Use these brushes to get to the most problematic places. Apply the gel to the brush for better results. The resolution says that the formula they are using in the gel removes the resin fast and easy. I find that some cases are too difficult to clean from the first attempt. So when I tried this kit, I decided to stick with it. The brushes clean all the hard-to-reach places from inside the bong. By the way, you can pick the color of the cleaning caps. They can be green, white, blue, or black, and are also made of silicone.

---
PROS:
All the tools you may need are included;
High quality of materials;
Organic substances;
Well-known developer;
Savvy offer.
CONS:
Based on the availability of colors for caps, it can be chosen automatically.
---
4. Bong Blaster – Universal Marijuana Pipe Cleaner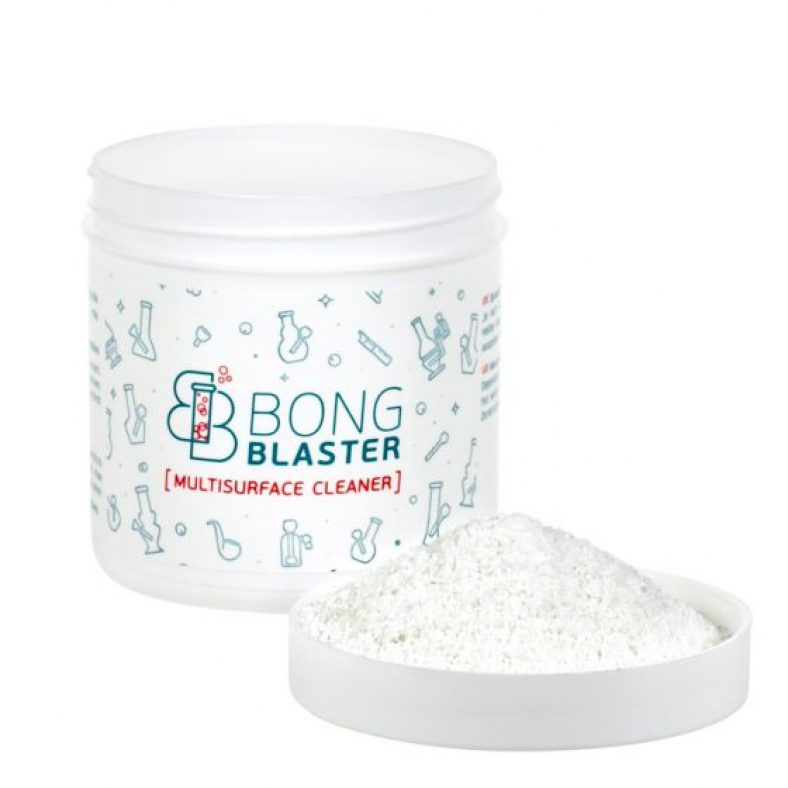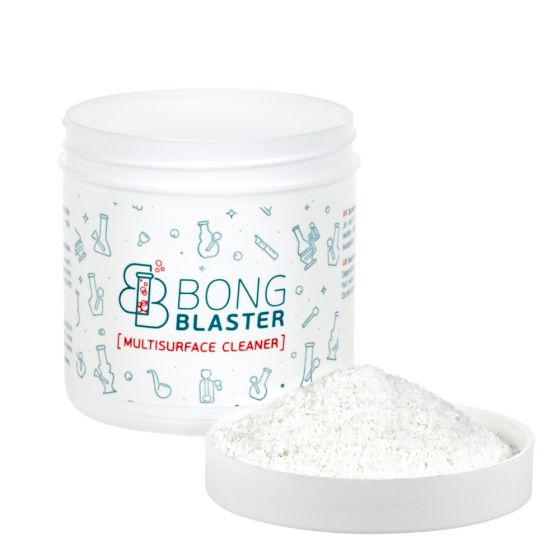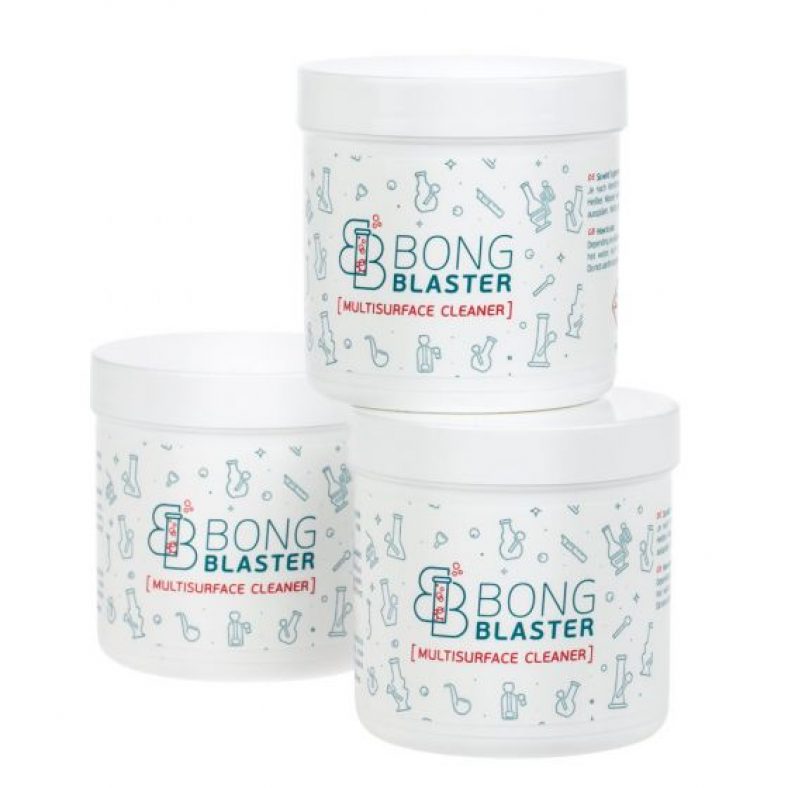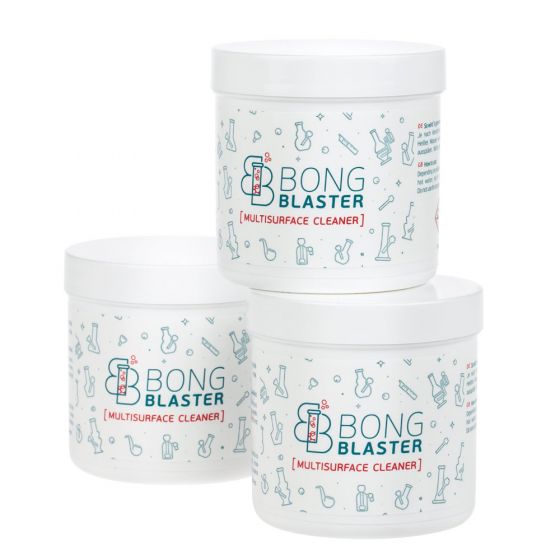 The cleaner can be used not only for bongs but for pipes, shishas, and versatile vaporizers as well. It comes in a savvy can of 5.3 oz. This is a powder. You don't need to shake or scrub the glass after you apply the powder. However, there is a warning against anodized and synthetic parts cleaning. To clean your bong, you don't need much powder. Use 1 or 2 teaspoons, depending on the layer of resin and tar on the glass. For the most severe cases, I recommend using 2 teaspoons, but usually, 1 is enough.
Put the powder inside the bong and mix it with water. Pay attention! The water has to be hot. Now you have to leave it for up to 20 minutes. The average case requires 5 minutes. The more dirty your bong is, the more minutes you need. After that, just wash it with hot water. It sounds simple, and it is really simple.
et, don't forget to wash the bong with water after that. I also advise you to dry it after the cleaning. If there are some hard-to-reach stains, you may need a brush.
---
PROS:
Simple to apply;
It does not require any shaking or scrubbing;
Highly effective components;
Quickly wash out with water;
Affordable price.
CONS:
Some severe cases require half an hour in hot water and the powder.
---
5. Bong Blaster Kit – Best Glass Pipe Cleaner and Plugs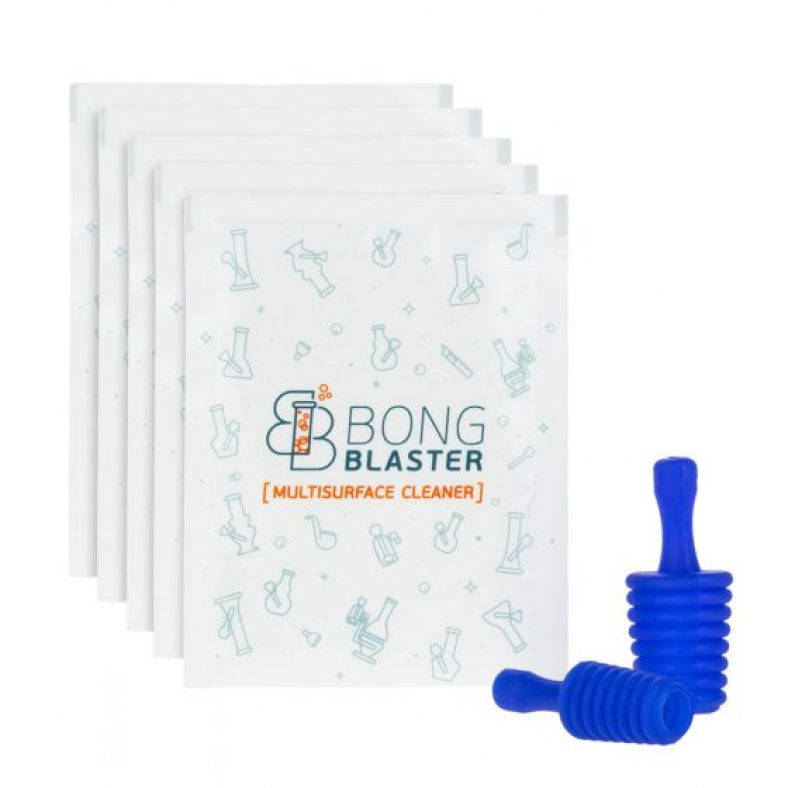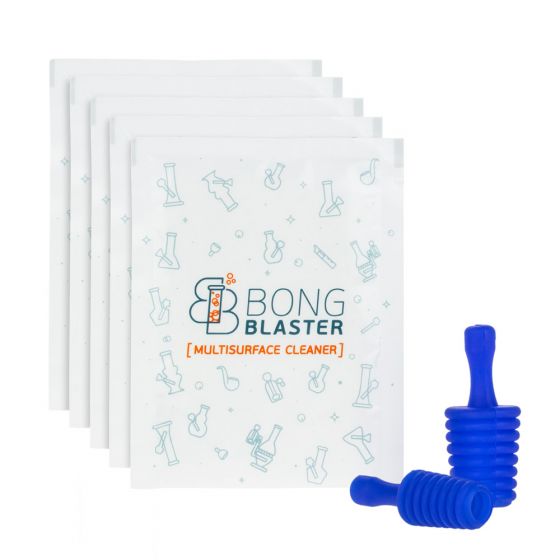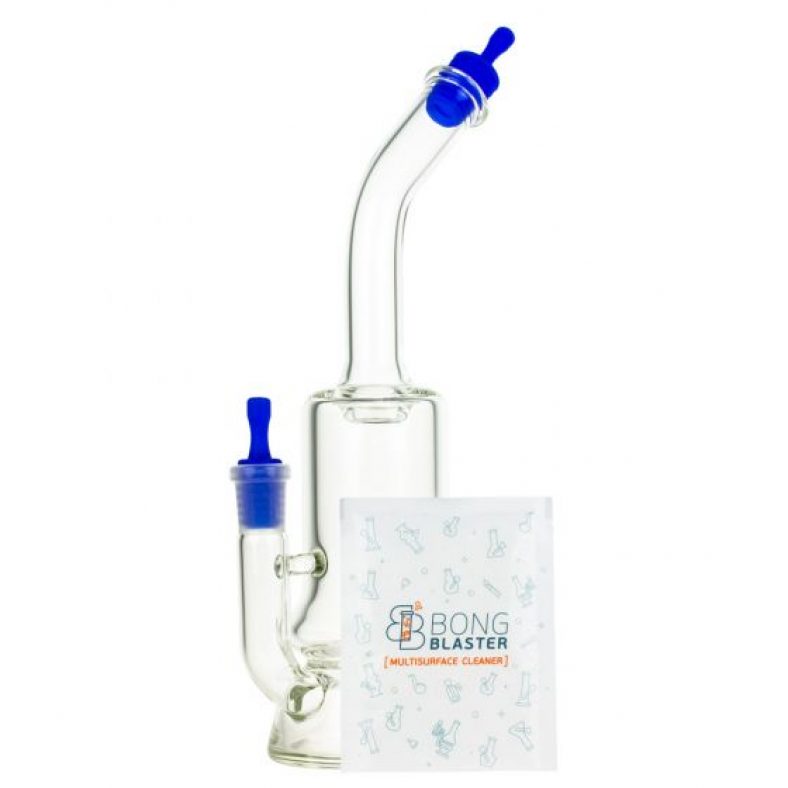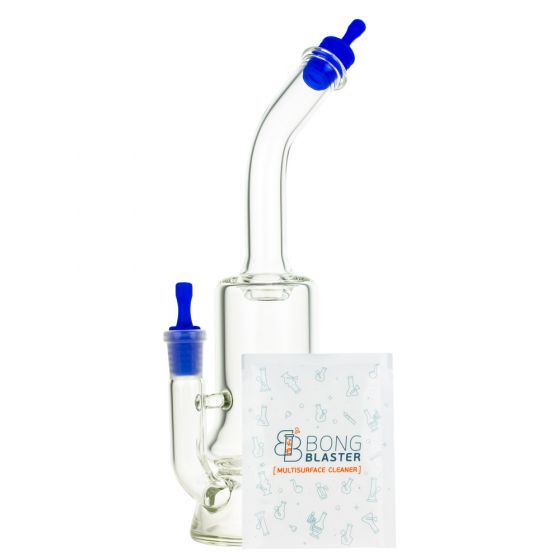 The kit includes the Bong Bluster powder in comfortable-to-use packs and two plugs of different sizes for cleaning the bong. There are no brushes, like in Resolution Kit, but you may find several advantages of this pack. There are 5 sachets of 0.35 ounces each included in the kit. Add one teaspoon to the bong, add water, seal it with a plug, and wait.
Don't forget to shake it slightly, so the powder and the water mix together. If the bong is too dirty, you may need to leave the substance inside for half of an hour. This cleaner can be used for pipes, shishas, and also vaporizers, apart from the bongs.
This is a bestselling offer on the market. You don't have to use a brush in most cases. However, if you see that the powder does not help to remove the stains everywhere, I recommend buying a small brush for glass and gently moving it inside the bong.
Nevertheless, I've witnessed miracles that this powder can do even with the dark brown glass from the resin. The kit is beneficial because you save money on plugs. You don't need to buy them additionally. You still need plugs for cleaning procedures, and after you buy powder separately, you will have to find them.

---
PROS:
Powerful powder inside;
Universal plugs for the bong;
No shaking or scrubbing;
Comfortable to use sachets;
The price is affordable. This is a savvy offer.
CONS:
There is no brush inside the kit.
---
6. Brightbay – Natural Bong Cleaners from 100% Cotton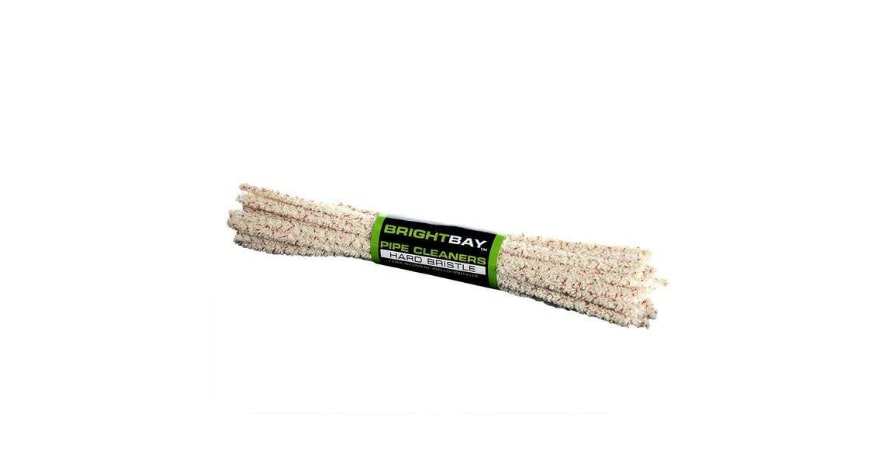 The cleaners come in a pack. They are made of cotton, specifically to clean the pipes. This material absorbs the dirt, so when you remove the cleaner from the bong, you also remove the resin with it. Besides, these sticks are flexible. You can bend them to the shape you need. But don't worry, it is highly unlikely that you can break them. The center of each stick is made of wire, also bendable and durable. After the use, just wash it in hot water, rubbing with your fingers to remove the dirt. You may reuse the item as much as you want.
Brightbay developers offer a smart solution for hard cases. No matter how great your cleaning product is, if the glass is covered with a thick layer of black resin inside the glass, in a place that is hard to reach with any brushes, you will need these sticks. They are designed to fit any bong. They are durable and reliable. You may press one close to the wall of the bong from the inside and rub it.
Don't worry; it does not leave scratches. Repeat the procedure several times if you don't remove the resin completely. You may need to wash the bong with hot water several times to see the results. My recommendation is to keep these cleaners dry. Don't leave them to soak in the water after you've done the cleaning.

---
PROS:
100 percent organic;
Durable;
Bendable and strong;
Washable;
Good price.
CONS:
This pack of cleaners does not include any cleaning gel or powder.
---
7. Purple Power Formula – Water Bong Cleaner for Tough Cases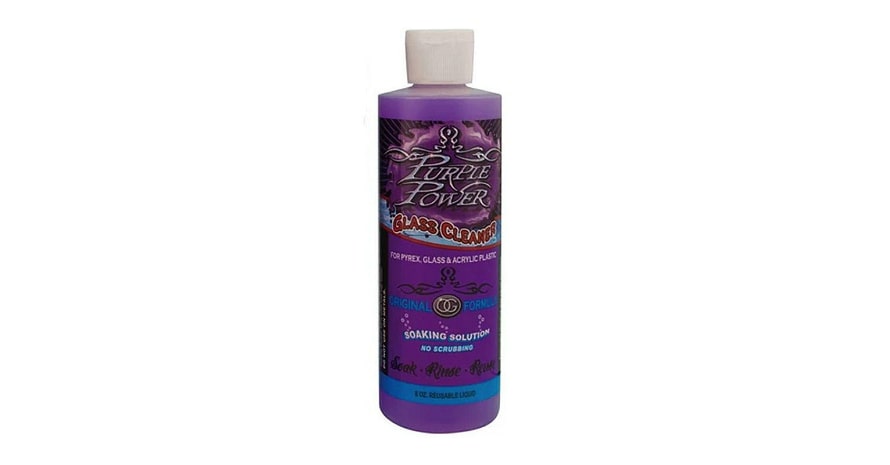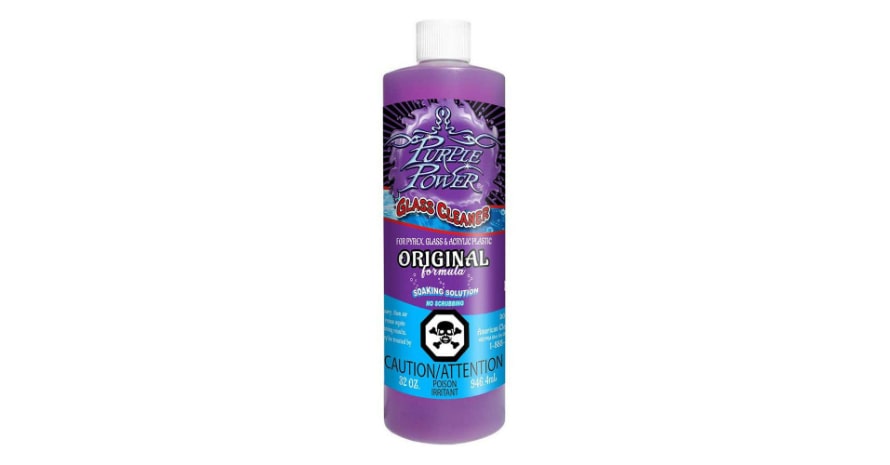 This cleaner has an original formula that copes with even the most problematic places. It is perfect for acrylic and glass. You don't need to scrub the bong from the inside. All you have to do is to wait for several minutes and wash it a couple of times. There are several options for you, the bottle of 8, 16, 32 oz. I recommend buying a big bottle from the beginning, and you will save money and time. This is a highly effective remedy. Don't try to use it on metal. Since there are chemicals inside, it must be hidden from children and pets.
The cleaner does not require any water for its work since it is already liquid. You have to shake the bottle before you start using it. After that, pour a small dose of the remedy on the place you need to clean. You may need plugs to stop the liquid from spilling. If you want to clean the bong from the outside, pour the liquid into a bigger bowl, and place the bong inside.
Wait for 45 minutes. After that, you have to wash it carefully with hot water. I recommend washing it several times if you still see the signs of liquid on the bong. You can place this remedy back in the bottle, so you can use it once again the next time.

---
PROS:
Powerful formula;
Reusable;
Savvy;
Cleans glass and acrylic plastic.
CONS:
It contains chemicals, and you have to hide it from children.
---
8. Crud Bud Cotton Buds – Simple Bong Cleaning Solution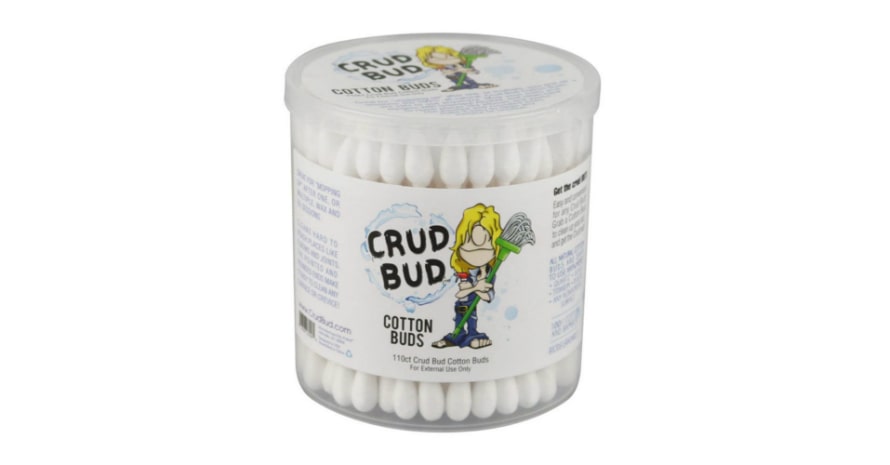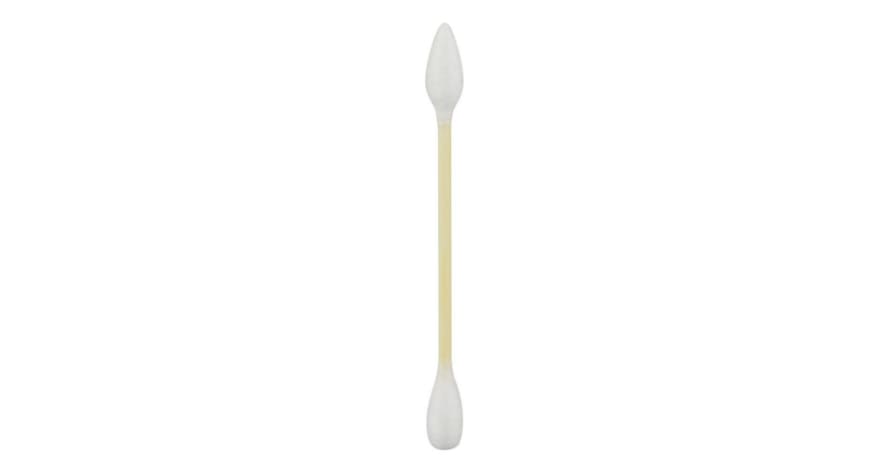 If you need to clean your bong from the inside, and your fingers can't reach this place, use these cotton buds. They are made of cotton, free from any chemicals, and do not require any specific knowledge or effort from you.
There are 110 dual-tip swabs of cotton. Unlike the Brightbay sticks, they are more stable, but not that long. They are perfect for quarts, glass, and titanium. Extra soft tips make them perfect for breakable surfaces that require scrubbing. You unlikely will need to make more than 2-3 strokes to remove the medium-dense resin.
The developers advise using these buds with isopropyl alcohol for a better effect. I say you can use any cleaner you have for your bong with these buds. They act incredibly soft, and if you think that the glass is too fragile, push the bud gently. Don't press it with all your force. If the resin is still there, don't worry; just use the bud again.
You can switch the ends of every bud to save more of them for the next cleaning procedure. The price is pretty affordable, which allows you to buy two tubs with buds if you use them often.

---
PROS:
Gentle to the fragile glass;
Stable;
There are 110 buds in a tub;
Affordable price.
CONS:
This is a helper, not a cleaning remedy itself. You still need to buy a cleaner for hard cases.
---
Buyer's Guide to Bong Cleaners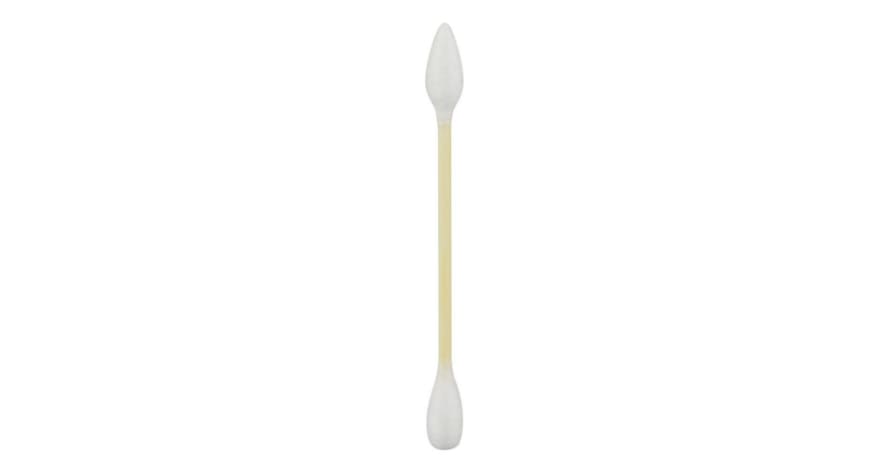 I have recommended several weed pipe cleaners for you, which I used myself, and saw positive comments from my friends on them. And if you are still uncertain about which remedy to buy, I advise you to get familiar with the basic information about bongs. This is the best way to find a perfect pipe cleaning solution.
Advantages of bongs
If you wonder whether to take medical cannabis in the form of a joint or place it in the bong, the bong is your choice. It offers a smoother toke. Besides, the dry heat is eliminated by the water in the bong. So the effect is smoother and cooler. As you can guess, it means that the action that smoking with a bong performs on your lungs is lighter as well. Although the effect is better, don't get me wrong, you still fill your lungs with the smoke. Smoking marijuana, according to the Centers for Disease Control and Prevention, via any of the tools, is still harmful to the lungs, thinning and breaking its tissues.
Main benefits of a bong:
It filters and cools down the smoke;
Smoother toke;
Less harmful to the lungs than smoking joints. Yet, it is still harmful;
It cuts the bacteria and the mold that you may inhale;
It provides bigger rips;
You don't need to look for the paper to make more joints, which is savvy.
Why cleaning is important
It doesn't really matter how often you use the bong; you still have to clean it. It is not only about the appearance or the smell. There are several main reasons to clean the instrument:
The effect comes faster with a clean bong. Covered in a thick layer of resin, the bong needs more time to show its healing advantages. It is like you are trying to bite an apple through the pack;
The hit is smoother with the clean bong. If you don't want to cough all the time you are smoking, you need to smooth down the effect. It means that you have to get rid of resin;
The better taste. If you feel the marijuana tastes poorly, the problem can be not in its quality but in the dirt that you have inside the bong;
Remove the clogging. If you believe you receive less than the usual amount of smoke from the bong, it may be true. Dirty bowl means clogging;
Get rid of stale water. There are bacteria inside which may cause you bronchitis in no time;
Forget about the bad smell and awful look. Not many people can enjoy smoking from the bong with black glass.
Learning anatomy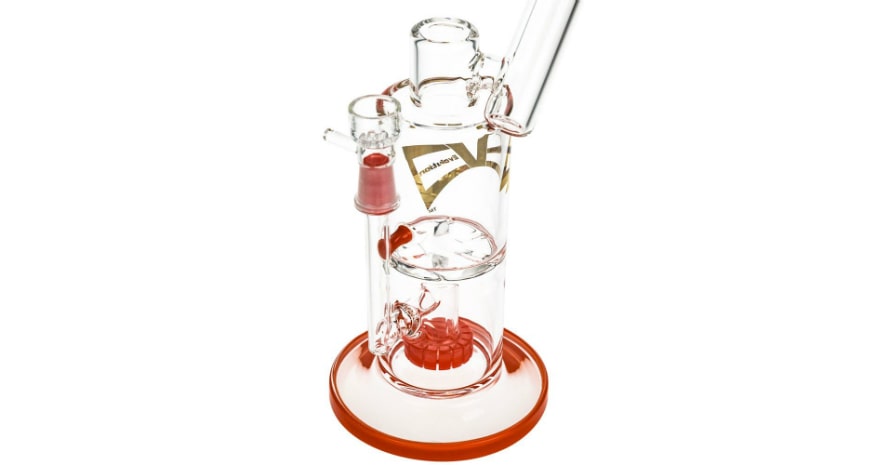 You have to know how the bong works. This will help you to find the proper cleaning tools for it. Each bong consists of:
Bowl piece. This is where smoking starts. You place marijuana there. The bowl requires careful cleaning at least once a week. It is the most fragile part of the bong;
Ash catcher. It is a glass attachment for the ash, so you wouldn't inhale it. Sometimes they contain percolators that filter the smoke. They normally accumulate tar, so you have to clean them regularly;
Joint. This part holds the stem. Some models have a removable down stem; some have fixed stems;
Down Stem. This is a connector between the water and the bowl. Down stem is considered to be one of the most important parts of the bong. If you have a glass bong, you need to use the plastic clip to fixate it;
Percolator. This part filters the smoke several times after it rises up from the water. If you don't clean the bong often, you have to make sure that the percolator does not have numerous small holes;
Splash Guard. It can be found in heavy percolation bongs. This guard prevents water from bubbling and getting to the mouthpiece. They come in different shapes;
Mouthpiece. This is the place that transports the smoke into your mouth and your lungs. You need to clean it constantly and make sure there is no saliva left.
Bong materials
Bongs are sold in multiple sizes and shapes. They also are made of numerous materials. While the whole construction stays the same, you can choose bongs with different materials included:
Glass;
Silicone;
Borosilicate;
Acrylic;
Wood;
Metal.
Tools you can use for cleaning
I don't recommend scrubbing or scratching the bong. No matter which materials they are made of, you still want to extend their lifespan. The most popular option is to clean the bong with hot water. But for this, you need to buy plugs, so you can shake the bong without spilling the water. If you have resin on the glass, you need to clean it with specific cleaners and brushes.
Useful tips on cleaning
To clean resin from the bong, you don't need much time or experience. All you need is concentration and exact moves. Follow these simple tips:
Wash the bong with hot, not cold water;
Use the plugs to prevent spilling;
Don't forget to clean brushes after you've cleaned the bong;
Don't pour too much cleaner in the bong if it is not extremely dirty;
Wait for 30 minutes before washing away the cleaner.
Buying the Best Cleaning Supplies
There are numerous alternatives to get medical cannabis into your system, including gummies, sprays, oils, and capsules. However, if you prefer using the bong, you need to take care of it. Cleaning is the most important procedure that extends the life of this instrument and makes smoking more enjoyable and effective. I have made a list of affordable and reliable cleaners with the cleaning tools. You may order all of them at the same time or focus on something specific based on your personal demands.
If you have tried at least one or several products I've described here, please, share your opinion about them in the comments below. How do you like it? Were they helpful? You can also share the recipes of alternative cleaners you use at home or the instructions on the use of these solutions.