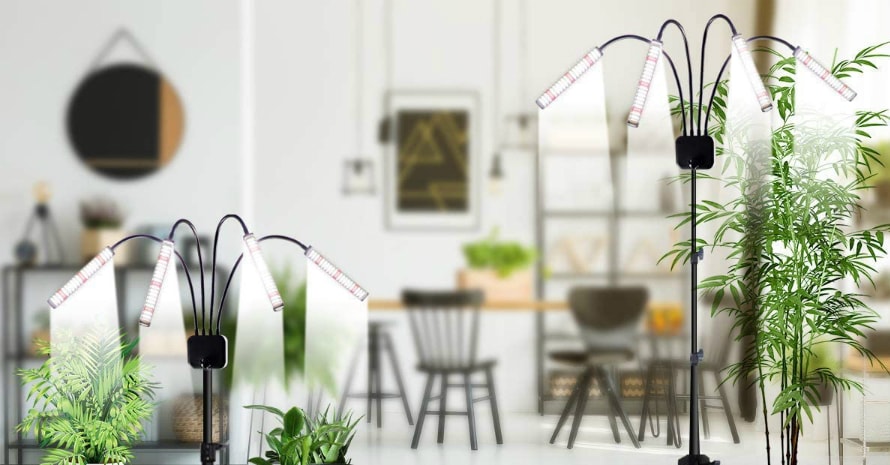 200W LED Grow Light — Choose the One You Like
200 watt LED grow lights are significant for people who want to grow various plants, including cannabis, inside their houses because vegetation requires a lot of light. I offer you to choose the best 200 watt led grow light you like the most from the options below.
Pros
Wavelength reaches 660 nm;
1-year warranty available.
This light is waterproof;
Top Pick
Pros
Wavelength reaches 660 nm;
Pros
1-year warranty available.
Pros
This light is waterproof;
Due to a large number of available lights, including LED and traditional ones, it sometimes may be complicated for you to find the right product. Nevertheless, I am going to tell you more about the best 200 watts LED bulb that will do its job efficiently.
Best 200W LED Grow Light for Your House
I have decided to create a list of the top 200 watts LED light bulbs that I enjoy using the most. While choosing the light, you need to pay attention to the kit, its price, wavelength, and size.
1. GHodec 200W Four-Head 336 LED Floor Plant Light — The Simplest Floor Light for Marijuana Cultivation
As you might have guessed from the name of this 200W LED grow light review, the GHodec`s product is a reliable light that can be placed on the floor with the help of an adjustable stand and perform the same features as other LED lights do. This type of product will be useful for people who do not want or simply can't hang common lights.
GHodec company produces different lights and motion sensors that will help you to turn on the lights when needed. You can easily put your plant around the Four-Head LED lamp. The wavelength reaches approximately 660 nm, which is a nice attribute. The weight of the product is slightly higher than the weight of other lamps in today's reviews. That is because of the tripod stand.
You might wonder what is so special about this product that makes it simple to use. That is because you will be able to use a controller to manage the light. For example, you can adjust brightness and set a timer for four, eight, or twelve hours. And of course, there is an option to switch the power on and off.

---
PROS:
The product is affordable;
Slow heat dissipation thanks to plastic;
Wavelength reaches 660 nm;
The useful controller comes in a kit.
CONS:
The weight of the item could be slightly higher; it would contribute to stability.
2. Waterproof 200W LED Grow Light Full Spectrum — The Best Waterproof Lights
Waterproof 200W LED Grow Light is produced by the CF GROW company that specializes in creating different grow lights, LED string lights, desk lamps, and night lights. The products of this company are not expensive, compared to other 200-watt equivalent LED bulbs.
I enjoyed using the above-mentioned item because it was highly efficient during high humidity conditions and even rain. The price of this product is pretty low. However, you will get a long-lasting light that provides you with a wavelength that can reach up to 780 nanometers (nm). This red light spectrum will make your cannabis grow faster.
The good thing about the product is that you can find a waterproof power cable and a durable hanger rope included in the kit. I should mention that this LED light is made of metal and weighs approximately 2.8 pounds. The manufacturer also gives you a 2-year warranty, so you have an opportunity to ask for your money back in case you notice some issues. However, a lot of people who grow cannabis like this light because of its longevity and efficiency.

---
PROS:
The product is not expensive;
This light is waterproof;
Can last for a long time;
Highly efficient.
CONS:
Sometimes, the product can be out of stock, which can be inconvenient if you need the item urgently.
3. SolarXtreme 250 LED Grow Light — High Efficiency for a Low Price
200w led grow light manufacturer SolarXtreme is one of my favorite lamps, especially because of the reliable manufacturer. California Lightworks produces a large number of different LED lights that can be used not only for growing indoor plants but also for killing viruses and bacteria (SaniPure, for example). You can look at different California Lightworks light models, such as SolarSystem, SolarXtreme, GreenHouse Pro, and SaniPure.
SolarXtreme 250 LED Light is a bit more expensive than other lights in my top picks. The light helps owners to save energy. In addition, this LED light offers a 1-year warranty. The disadvantage of the product is its weight that reaches approximately 8 pounds. In addition, there will be no need to manage the light and change the spectrum because this product offers the one that is suitable for all the growth phases.

---
PROS:
A lot of positive reviews on the Web.
Is produced by a well-known brand.
1-year warranty available.
Saves energy.
CONS:
Weights a lot.
A bit expensive.
4. YUEN 200W LED Grow Light — A Full Spectrum Light for a Reasonable Price
No products found.
I enjoyed using YUEN 200W to grow light because of the durability of the product and its price. YUEN brand manufactures a great variety of lights with a powerful 200 W LED bulb that should last for more than 50 000 hours. Their items will not overheat because of the built-in cooling system tested on the manufacturer's factory.
YUEN 200W is not very heavy. Its weight reaches approximately 4 pounds, which is a good attribute for such a device. The light will provide your cannabis with a full spectrum and the wavelength reaching approximately 380-800 nm.
The product comes with a hanging kit and one power cord. You can not only hang the device but, for example, fix YUEN 200W to the wall. You will have to turn the device on and off by pressing the button that is located on top of the YUEN 200W light. Unfortunately, this model is not waterproof, so you will need to be careful while using it.

---
PROS:
Reasonable price;
Does not weight too much;
An effective cooling system is available.
Offers a full spectrum with a wavelength that reaches up to 800 nm.
CONS:
The light is not waterproof.
5. CREE CXB3590 200W Full Spectrum: Your Golden Choice
The CXB3590 is another product that is manufactured by the CF GROW brand. As CF GROW offers a large number of lights, you can easily find the one you like the most. However, the model CXB3590 is also one of my favorites because of the precise timer and the lifespan that can reach 100 000 hours (as the manufacturer assures the users).
And of course, the option looks great. The light is made of metal, but it was painted into a golden color. The wavelength of this device is 380-780 nm. As you can see, the wavelength of the lights from the article does not differ much. The weight of CXB3590 is approximately 8.5 pounds. It is easy to use the built-in timer. The light is not 100% waterproof, so you need to be careful while using it.

---
PROS:
Affordable price;
Created by a popular brand;
Offers a full spectrum up to 780 nm;
Made of metal.
CONS:
The light is not completely waterproof.
Buyer's Guide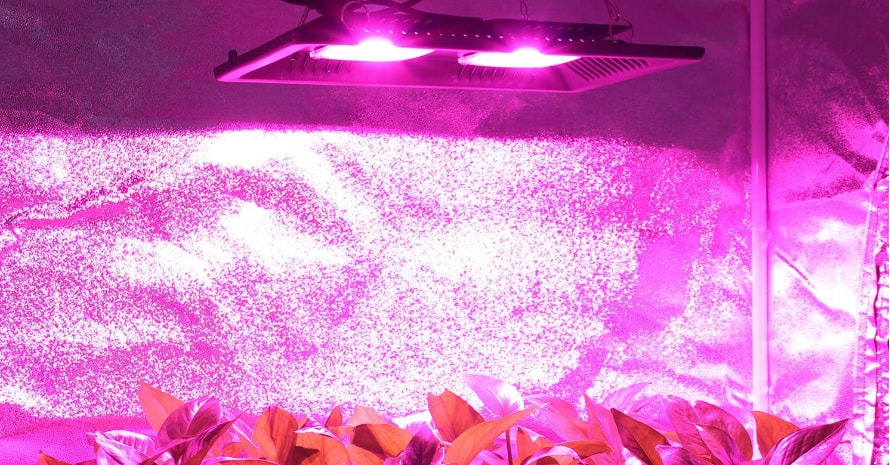 This Buyer's Guide is dedicated to people who want to know more about LED lights in general and how to select a 200 watt light fixture for their cannabis in particular. It may get easier for you to choose the LED light after you read the guide.
What are the LEDs?
LED stands for light-emitting diodes. The electricity comes through a sensor that turns it into the light. LED lights may be a bit more expensive than fluorescent lights, but LED technology will definitely last longer. Some manufacturers assure us that the light can work up to 50 000 hours, while others say that this number can reach 100 000 hours. To help you decide whether you should use LED lights for your plants, I would like to underline that they do not heat much, which is safer for you and your plants.
What to look for when choosing 200W LED grow lights?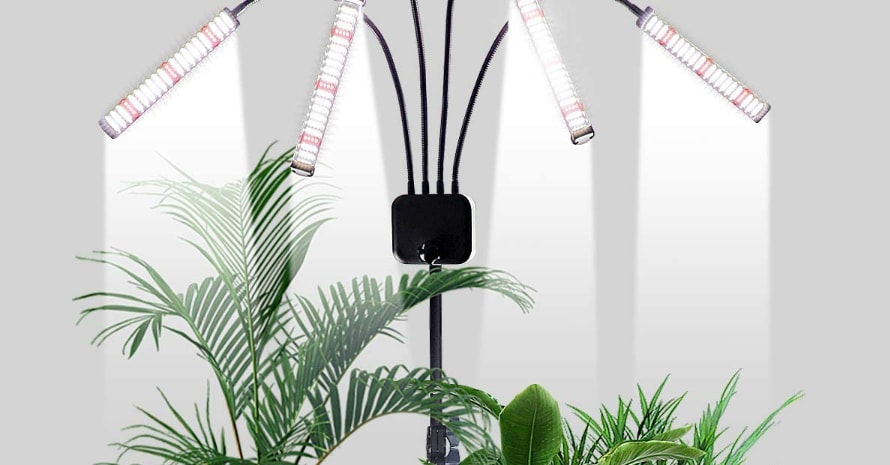 Here, I will tell you about the most important things you should pay attention to while selecting the light.
The first one is a light color spectrum. Pay attention to the wavelength of the light. Red, blue, and green lights use different attributes of nanometers that work only on a certain stage of cannabis growth. Lights that I offer on the list will provide your plants with a full spectrum.
You should also know the cooling characteristics of the product. However, nowadays, almost every item features a nice cooling system, which will expand the lifetime of the lights you choose.
Our choice
In this article, I have offered you a few efficient devices that I like the most. Each of them has some pros and cons, but there is a great chance that you will enjoy using the product in case you decide to buy one after thorough consideration. The Waterproof 200W LED Grow Light is my favorite product on the list because it is not expensive, waterproof, and can serve you for more than 50 000 hours.
Grow Your Cannabis Efficiently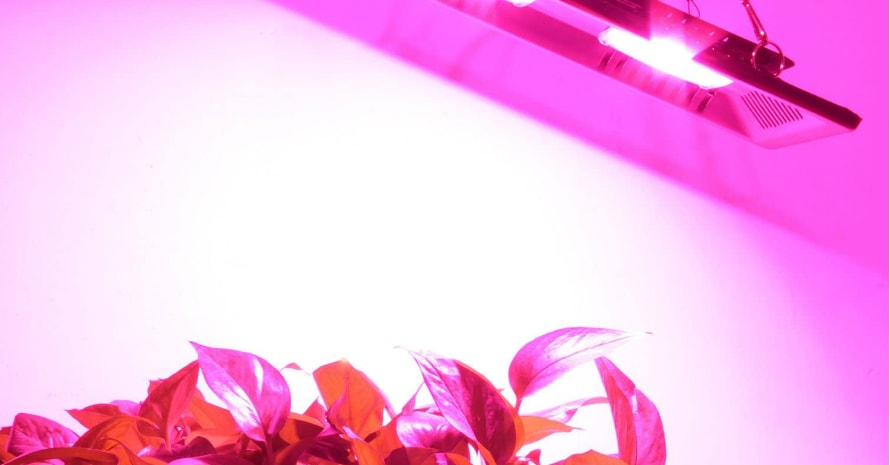 I hope that this article helped you to understand why LED lighting is efficient and what LED bulb is the best for your cannabis cultivation. You can choose between many options that were indicated in the article. My top pick that has proved to be effective for medical marijuana growth throughout the time I used it is the option by CFGROW. However, it would be nice if you could tell us more about your experience using the LED lights. What LED lights do you like the most? Why do you use them? The comments box is always open for discussion.