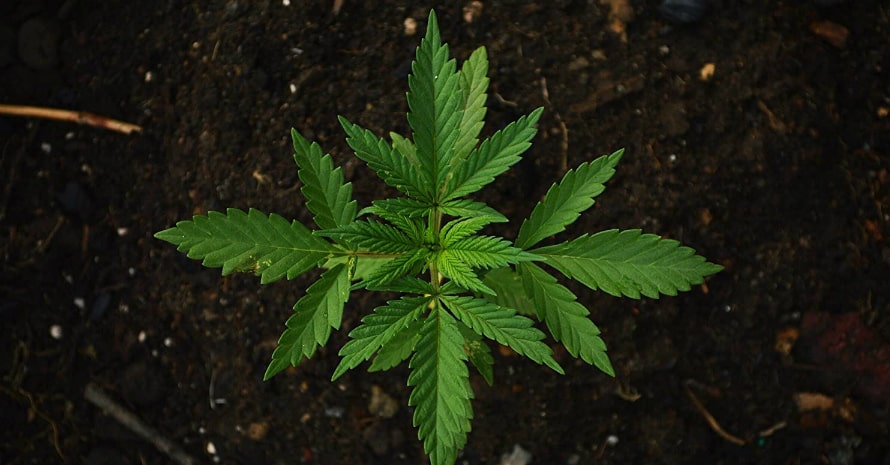 Best Soil for Cannabis: Top Picks & Buyers Guide
If you want to start growing marijuana, but the variety of options in your local gardening store and online seems overwhelming, it's time to learn a bit. The fun fact is that there are no standards and certifications for soil quality! Some brands use this breach to get arrogant and sell useless soil from basements and even construction sites. To get the best soil for cannabis from the first try, you should devote the next 10 minutes of your life to learn how to tell the good soil from the bad. It's not that hard when you know what to look for.
Pros
pH level is adjusted out of the box.
Pros
pH level is adjusted out of the box.
In this piece, I share experience-based tips on how to choose the best soil for marijuana plants. Instead of going too deep into biology, I decided to make a concise, actionable guide that will help you get through the hundreds of useless offers and get what you deserve. It's unnecessary to buy the same stuff that I use, but my reviews will help you understand what to look for. Note the tips from my guide, and you'll never get fooled by bright packaging.
Soil for Cannabis Reviews: Top 9 Picks
Here is my listing of the most reliable ready-made soil for growing cannabis. I have many pots and frequently experiment with strains and soil mixes for cannabis. The knowledge of essential soil features and valid variables have helped me to pick these options over the last 5 years of cultivating medical cannabis.
1. Mother Earth HGC714837 Coco Plus Perlite – Best Soil for Marijuana
No products found.
I don't want to stop my tests, but HGC714837 seems to remain my favorite soil mix for many years. This product has a perfect loose texture along with excellent drainage and water retention ability. The ingredients don't get muddy if you rinse a pot too much. You can even apply aggressive irrigation techniques without worries.
Due to the high quantity of coconut coir, this soil doesn't compact and lets enough oxygen to the roots. Combined with excellent water retention, this provides a considerable growth boost. It also lets you experiment with various supplements without overheating the roots. I recommend this soil mix for indoor potting as it provides great results at all development stages. The product is very clean and doesn't include any potentially dangerous chemicals.

---
PROS:
The excellent drainage, root aeration, and water retention.
Easy to work with;
Permits growth speed-boosting;
Good for aggressive irrigation;
All-organic composition.
CONS:
Some strains may lack nutrition.
2. Foxfarm FX14053 Ocean Forest Organic Soil – Excellent Marijuana Potting Soil
This soil has come through tests of many experienced growers all over the US and Canada. I've been using it for over 4 years already. It deserves the likes of many due to its simplicity and efficiency at all growing stages. One of the best traits is the adjusted pH range that usually fluctuates between 6.3 and 6.8, which is a standard for industrial, recreational, and medical weed. As a result, you can just water your pots and admire quick healthy growth.
A two-pack comes at a relatively high price, so it's not the most cost-effective solution if you are growing a few plants. But if your growing needs are above that, it's worth the money. The two-pack will save you up a few bucks in the long run. You should also get ready to add some perlite to achieve better aeration and spend some cash on nutrients for the flowering phase. For all other phases, it's excellent.

---
PROS:
pH level is adjusted out of the box;
One of the best mixes for seedlings and mature plants;
Two-pack is a bargain;
Easy to work with.
CONS:
Quite expensive for beginners;
Additives are needed for better flowering.
3. Jobe's Organics 09524 Purpose Granular Fertilizer – Everything the Soil Needs for Cannabis
You're probably interested in having a universal fertilizer to adjust your soil just in case. The 09524 by Jobe's organics is a USDA-recommended granular fertilizer that consists only of organic ingredients.
This fertilizer's main active component is the proprietary microorganism archaea that are designed for an aggressive material breakdown. It also boosts protection against insects and cannabis disease.
On the other hand, you should be careful while adding it to the pot as it may easily overheat the roots. This product isn't designed for cannabis growing but can become a powerful booster for potting too.

---
PROS:
Powerful fertilizer;
Contains proprietary microorganism archaea;
Fights insects and diseases;
USDA-recommended.
CONS:
Quite aggressive. Be careful.
4. FoxFarm FX14047 Happy Frog – Good Outdoor/Indoor Potting Soil for Cannabis
This soil mix by FoxFarm is an excellent solution for seedlings and adult plants as it's enriched with mycorrhizal fungi and a load of other beneficial microbes that effectively promote fast and healthy root development.
This product is also rich in nutritious ingredients, such as wood chips, bat guano, and earthworm castings. As a result, it can be used at all stages of plant development. At the same time, the mix isn't too hot for cannabis roots due to a balanced nutrient composition.
If you are a beginner looking for a gentle potting mix, this one has all chances to please you as it rarely requires adding supplements. As for the downsides, I'd like to see fewer wood chips inside and more ingredients that are needed for the flowering phase.

---
PROS:
Worm castings and beneficial microbes included;
Excellent for both mature plants and seedlings;
Balanced drainage speed;
Doesn't overheat the roots;
Includes mycorrhizal fungi.
CONS:
There could be fewer wood chips;
Not the best solution for a successful flowering phase.
5. FoxFarm FX14100 Coco Loco Potting Mix – Good Soil Mixture for Pot Seeds
This potting mix with a funny image on the bag offers an excellent base for growing with the use of aggressive watering schedules. The high amount of coco coir in the mix works as a powerful sponge for water but doesn't affect the drainage quality negatively.
The coir retention ability reduces the overall humidity as well, so you don't need to worry about root rot, mold, and infestations. The manufacturer is fair enough and states that forest organic matter can be found inside, so don't worry about those little sticks and wood chips as they're not that difficult to remove.

---
PROS:
Medium pH level;
Excellent water retention;
Doesn't cause mold and root rot;
Nutrients don't get washed out.
CONS:
May contain sticks and wood chips;
Bags come torn sometimes.
6. Big Rootz All Purpose Potting Soil – Descent Universal Blend
Well, this one is a bit controversial but still deserves to be on this list. Let me explain why. When I first saw the bag of this potting soil mix, I was quite sure that it's a universal all-in-one solution.
The tagline on the bag states that it's designed by growers for growers. However, it's not a complete mix as it's short on cannabis nutrients. Coco-coir, compost, and peat moss is a good base for growing, but your plants are likely to need additional food sources, especially during the flowering phase. I should also warn you about the high probability of an infestation.
The mix comes quite humid, so you have to be attentive and avoid using it if you see fungus gnats. Actually, it's something that can happen to any mix, so watch out. This product can work out well if you know how to deal with it.

---
PROS:
Peat moss has excellent water retention;
Nutrients don't get washed out;
Mycorrhizae enhance root development;
A good base for experiments.
CONS:
A bit overpriced.
Requires pH regulation and additives at the flowering phase.
7. Super Soil Organic Concentrate – Best Organic Soil for Cannabis
The concentrate comes with a large number of organic nutrients and beneficial microorganisms. I usually apply this mix to adjust the growing environment for the plants that look weak. The result is always the same, and I get excellent yields.
It's an expensive solution if you're a beginner grower, but a great one if there are multiple plants in your weed garden. The mix is quite warm and comes in a small bag, which means that you should mix it with standard cannabis soils to give them a temporary boost. If you are looking for a mix to fill entire pots, look elsewhere.
It's a powerful nutritions additive, but it's too expensive to be used as a standalone solution. You should also be careful with the odor as it's really strong. Don't use it if you need to be discreet or get a grow tent that prevents the odor from spreading. I have the reviews on this blog.

---
PROS:
Excellent growth and health booster;
Short but powerful effect;
Rich in organics and microorganisms;
Very clear soil.
CONS:
Too expensive for filling multiple pots;
Strong odor.
8. Roots Organics Rod Original Potting Soil – Great-Value Organic Soil
Rod Original is a powerful potting soil mix with a coco fiber base that offers excellent drainage and water retention. The all-organic composition includes earthworm castings, feather meal, mycorrhizae, soybean meal, humic acid, bat guano, fishbone meal, and glacial rock dust.
It is one of the richest solutions in the category so far. However, you should be attentive to catch the moment when there's a need for additional nutrition, as this mix isn't infinite. Usually, it requires some additives during the flowering phase. As for the earlier stages, it's more than enough.

---
PROS:
Rich in organic nutrients;
Perfect water retention;
Good for all growing phases;
Encourages excellent yields.
CONS:
Requires pH control;
May need supplements during the flowering stage.
9. Purple Cow IndiCanja Soil Review
IndiCanja indicanja soil reviewby Purple Cow is a relatively new product in the niche of marijuana-growing soils. This plant-based organic product is rather rich in nutrients and beneficial minerals so that you can use it for seedlings. At the same time, this composition proved its efficiency on the flowering stage.
I had 12 pots that flowered well on this soil. Of course, you can try adding some additives, but you should be experienced to avoid overheating as the mix is quite warm already.
I decided to place IndiCanja on the last position in my listing as it needs more testing by the growers' community. For me, it seems to be a trustworthy alternative to soils by FoxFarm and other well-known brands. It's rather expensive but deserves a place in my list of favorites.

---
PROS:
Worthy ready-to-grow solution;
Effective for all stages;
Good beginner-level mix;
All-organic composition.
CONS:
Easy to overheat;
It's quite expensive.
What to Look for When Choosing the Best Soil for Cannabis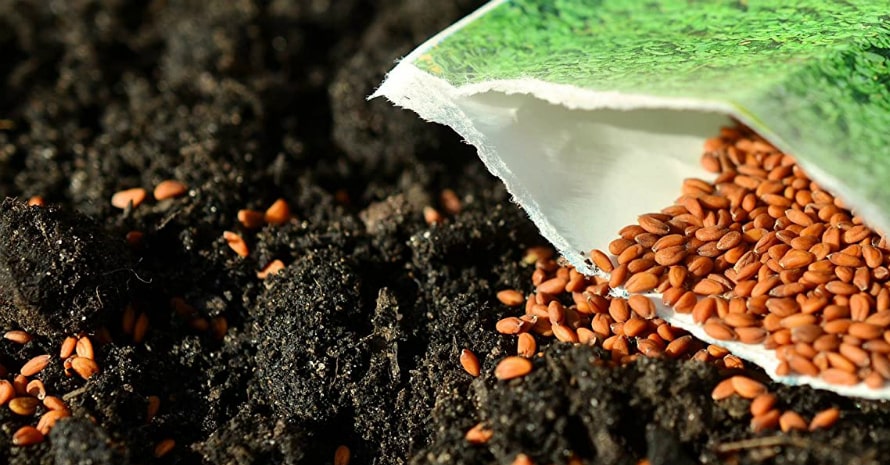 Choosing the right soil for your precious plants, you should be attentive to the main characteristics. You should be able to tell one type from another, learn what cannabis plants need in general, and get acquainted with recommendations for each particular weed strain.
Texture
The best soil for growing marijuana should have a light and loose texture. Such a texture promotes healthy root development and doesn't cause warped or tangled roots. Light texture also lets more oxygen reach the roots and provides a good drainage ability.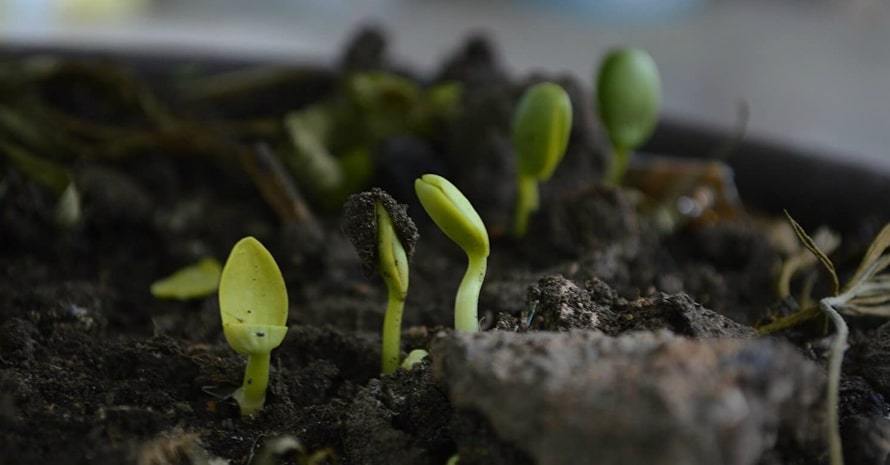 The second is very important as you don't want the water to pool on the top for more than 10 seconds. At the same time, it should retain water without turning into mud. Water retaining capacity defines how much water the soil can soak and keep until your plants consume it.
Color of soil
The general rule says that you should purchase a soil that has a rich dark color. Beyond texture and color, it should smell fresh and alive. It's hard to describe this smell better, but I'm sure that you will instantly understand if it's good. However, some soil mixtures for cannabis may be quite light if they have a lot of sandy and clay soils in the composition.
Ingredients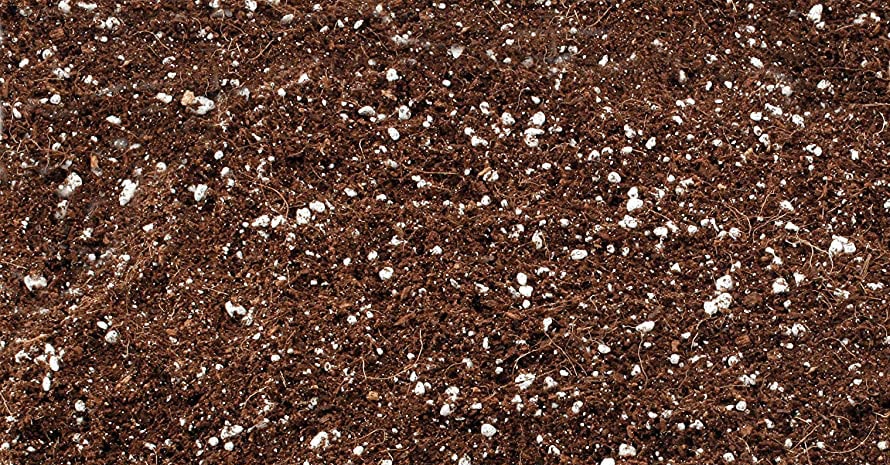 There are quite many soil ingredients that can positively affect the growth of your plants. However, you'll never find a soil that combines them all. It's hardly implementable even if you are planning a homemade mix. Here are some examples of cannabis soil ingredients that promote healthy weed growth:
Dolomite lime
Greensand
Mycorrhizae
Leonardite
Composted forest humus
Sandy loam
Sphagnum peat moss
Coco coir (aka coco fiber)
Perlite
Earthworm castings
Bat guano
Fish meal
Blood meal
Azomite
Pumice
Kelp
Crab meal
Bone meal.
Some excellent soil mixes can be artificially composed of 2-3 or more of these ingredients. For example, a 70%/30% coco coir fiber and perlite mix is one of the best solutions for fast and healthy growth.
Composition
There are 4 pure soil types that are usually mixed for growing purposes. Here are their main characteristics:
Sandy soils – they have a granular structure, low pH, and lighter yellowish-brown color. Such soils usually have excellent drainage, deliver enough air to the roots, and are very easy to work with. The downsides include poor retention of moisture and nutrients. They just get washed away quickly. Nevertheless, you can use it for growing indoors where the "weather" is stabilized.
Silt soils – this type has a medium granular size and offers excellent water retention. It can help you stabilize plants and contains quite a lot of organic nutrients from the package. Unfortunately, it has poor drainage and gets compacted easily. It's one of the best options for seedlings and can also help you grow an impressively-sized harvest due to its high fertility.
Clay soils – these brown reddish-brown soils have high pH and are usually rich in minerals. They perfectly stabilize plants, but the drainage quality and heaviness make it hard to work with them. This organic type is sometimes used for cannabis, but you should be skilled enough to deal with it.
Loam soils – loam is usually considered a golden mean for growing cannabis plants. As it's a mixture of sand, clay, and silt, it offers a balanced structure, excellent drainage and water retention, support for microorganisms, and good oxygen penetration. The only disadvantages of this type are cost and variable complexity of the work process. I highly recommend this type of potting.
Supplements
If the soil you use is rich in organic matter, you may not need to add any extra nutrients. When I was an inexperienced grower, one of my first mistakes was adding too much manure and vegetable scraps to fertilize the soil. As a result, I damaged the plants.
The soil got too hot for them. If you don't want to make a similar mistake, you should look for a ready-made soil enriched with all the needed supplements. If you still notice that your plants don't get enough, look for bottled fertilizing solutions and always follow the instructions.
What Is The Best Soil for Growing Cannabis?
My personal choice is Mother Earth HGC714837, but you can opt for any other mix or make a DIY one. Don't forget to learn what your weed strains normally require and be attentive to see when they need extra nutrition. Growing cannabis in soil is a tough deal, so picking up the right soil is not the only important step to undertake.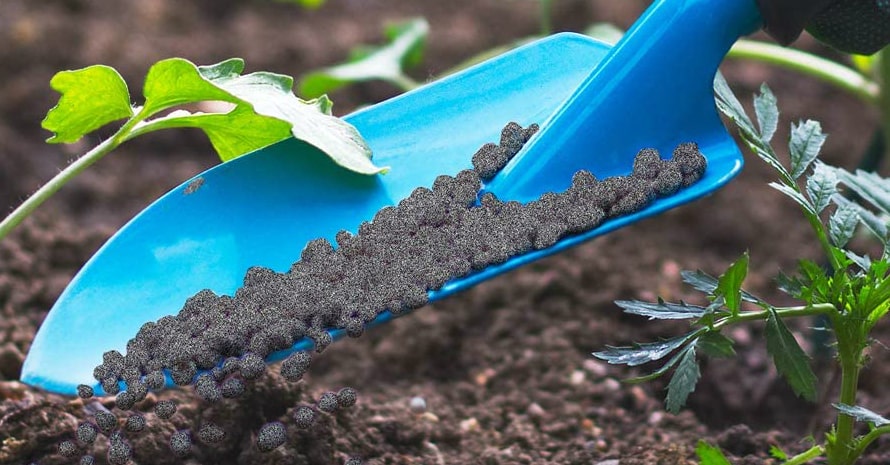 If you need more actionable guides and reviews of happy growing items, keep clicking through my blog and add it to bookmarks. Have you already used bagged soils for cannabis growing? What brand did you have, and did it fulfill your expectations? Share your findings in the comments, and feel free to ask me any questions on the topic.