How to Set up a Grow Room on Your Own
So you have finally decided to have your personal marijuana growing room, but you don't know where to start. There is good news and even better news since it's not that difficult if you know how to grow medical marijuana. All you need to do is to determine what kind of weed to propagate while the rest is a matter of time.
Very few people know how to set up a grow room because of two reasons. First, they think that any space will do; and second, they aren't completely aware of the technical aspects. But worry not, just follow these guidelines.
What Is Needed to Grow Marijuana?
The answer is rather simple – conditions and patience. To create a favorable climate for marijuana grow setup, personal cannabis cultivation & use, you have to arrange a set of things, which will kindle the growth and maintain it that way. So buckle up and collect the following:
Seeds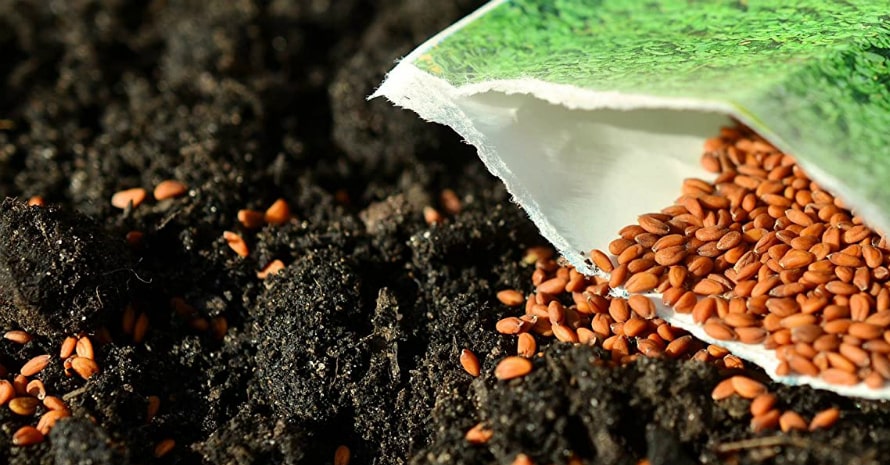 The seed type determines the overall growing capacity, as well as the conditions under which it must be tended. While you are looking for your strain, consider the fact that the more expensive a sort is, the more demanding it. For indoor growing setups, you should choose a sort of medium quality to be on the safe side, like:
White Widow. The sort is one of the most popular North American strains, which suits well for in-door growing because of its low climate requirements. The growth lasts for a little over two months, producing a prolific harvest of high-quality leaves.
Royal Cookies. It has the same growing and flowering period frames as the previous one and propagates very fast compared to similar strains. As a combination of two rather common North American sorts, it has both the resilience to ailments and fragrant smell.
Royal Gorilla. Within the same timespan, the strain develops a strong upright cone of leaves. It's not whimsy and springs in the middle of October with a light relaxing aftereffect.
Tent or room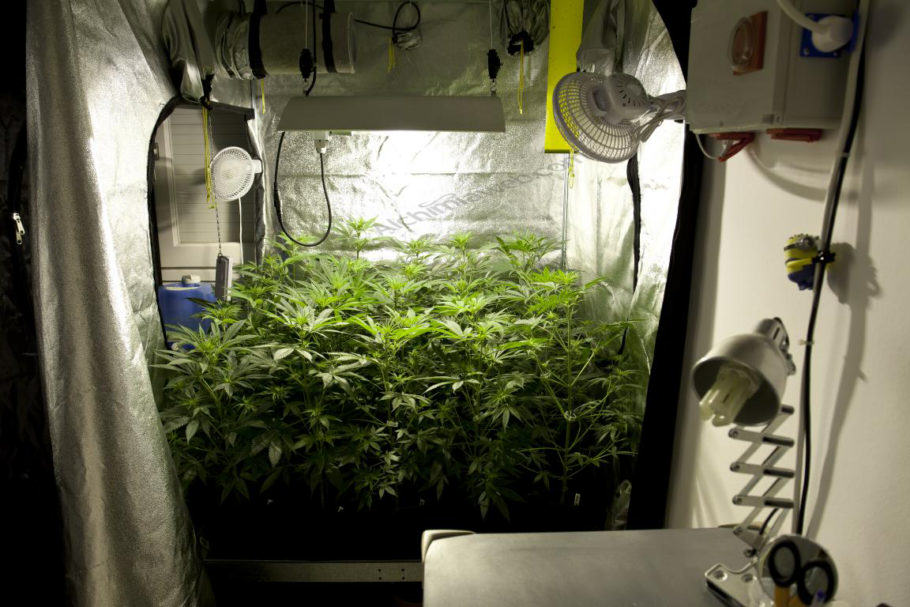 Of course, the place and conditions are vital for having a prolific harvest and protecting the plant from any damage. It's not necessary to buy a premade tent (though it would be most convenient); you can build one on your own.
First, the strain you have chosen requires a specific height. The taller the sort, the more room you will need. Make sure to have an additional foot or two added to your marijuana to ensure breathability.
Second, you will need a tent, which can be remodeled if needed. This includes additional vent and light fixtures, as well as removable canvas. Why? Because you might want to change the sort and avoid rebuilding a brand new tent.
Soil
Setting up a grow room comes with procuring soils and pots, too, unless you grow weed soilless. It's best to acquire soil products from specialized stores, where pH levels range from 6 to 7 and are minerals, like Fe, Mg, and so on. Otherwise, the acidity will damage the roots, leading to deterioration and withering.
Light and water
Even if you set up a low-budget grow room, you have to supply enough light. Try to opt between LEDs and fluorescent lights since they are known for their sufficient heat generation. Besides this, you should use only water with minerals, which are vital for growth. Mind that simple tab water won't do because it has chemicals in it.
How to Build a Grow Room Step by Step?
When all the preparations are ready, it's time to proceed to the marijuana grow setup.
Step 1: Prepare the area
Clear and clean the space by removing all unnecessary objects, especially electronics. Appliances can interfere with growth and decelerate the propagation speed.
Step 2: Set up fixtures
Initially, you will need a carcass for your tent. Drill in two planks to the ceiling and make inserts for the lights. Then, fix them up with two planks on each side for canvas, as well as one in the back and front. Mind that canvas is not necessary if your room is equipped with reflective covers.
Step 3: Provide ventilation
You need to keep the space well-vented 24/7 to provide a sufficient oxygen supply and dispose of CO2. If the room has in-built vent entry points, then you are good to go. If not, you can get a portable ventilation system.
Step 4: Fix the light
Normally, you would want to have a single set of light above each pot. As lights go, the best option would be LEDs or fluorescent lights. Hang them about 1-2 feet above the pots and regulate the height as your weed grows.
Step 5: Add fans
Even though ventilation helps with fresh air regulation, you need to monitor and maintain stable temperatures inside the room. Fans are a great way to decrease heat and increase the relative humidity in a grow tent.
How to Build a Grow Room in a Basement?
The cannabis grows room setup in the basement is rather straightforward. The only thing you should pay close attention to is the temperature. Basements are much colder than other rooms in the house. You will need to ensure that the temperature remains stable, especially in the wintertime.
Use fans, electric fires, or other heaters. They are easily regulated, which is superb for various strains that require additional heat or coolness. Besides, you will need wall insulation to prevent moisture.
How to Build a Grow Room in a Garage?
If you want a weed to grow room in your garage, there has to be enough direct light, which provides enough heat and power. It might be difficult to fix the lights directly above the pots, so you might need to create a frame for that purpose. Moreover, don't forget to supply the plants with water and minerals. Because the garage air is not well-ventilated, you want the soil to be fertile enough all the time. Use supplements and artificial minerals that will keep the growth prolific.
FAQs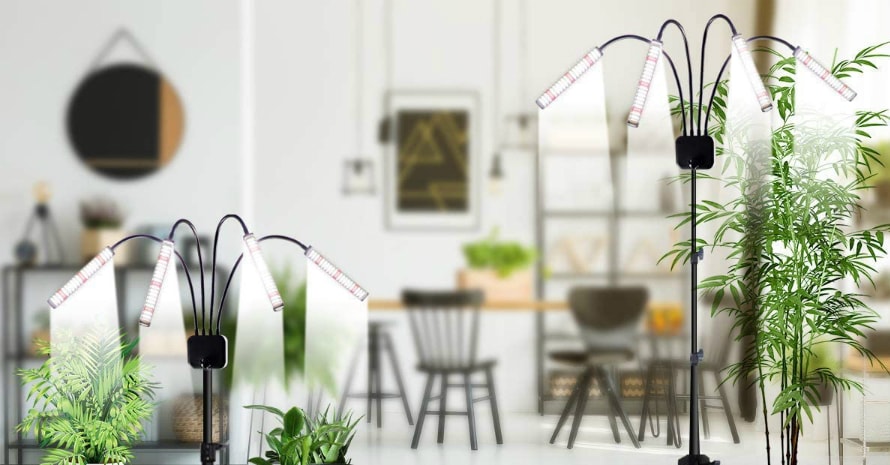 Do you still have any questions about the grow room setup? Find the answer here!
What do you need for a grow box?
There are a couple of things important for prolific growth. You should mainly focus on the lights and temperature since everything else is provided. Make sure to have at least one light set for a pot; otherwise, the plants may be affected.
What lights do professional growers use?
There are two main favorites – LED and fluorescent lights. The former is more modern and consumes less energy, whereas the latter produces more heat and is more resilient.
What's marijuana grow-up conditions?
On average, a single specimen should be fully developed in 8-9 weeks after planting. It's expected to be between 2 and 5 feet tall and to have leaves with 2-3 inches in width.
Accommodate Your Marijuana Yourself
All in all, establishing a room for growing weed is not that difficult. All you need is some lights and a little patience to perfect the area and make it completely habitable. Besides, it's essential to consider your plants' sort because some exotic strains can be rather whimsy and demanding.
Nevertheless, I hope the article was informative! Have you found what you've been looking for? Where are you going to set up a growing room? Tell me in the comments below!