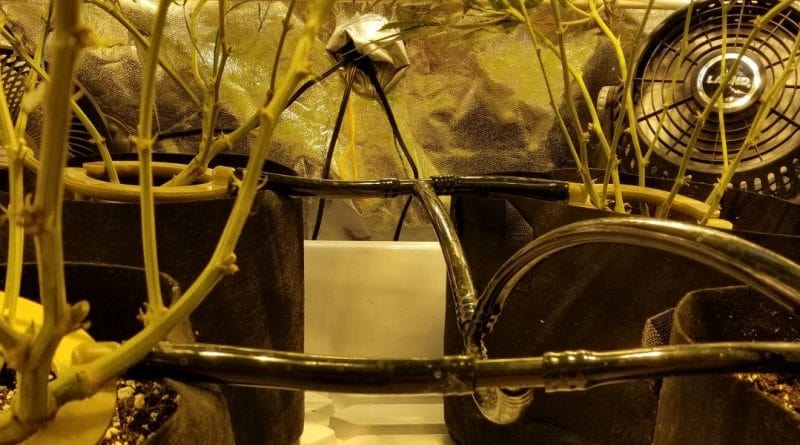 Best Fan for Grow Tent: Choosing the Most Appropriate One
You might be wondering, "does a grow tent need a fan?" this is a very common question among grow tent owners even though there are numerous advantages that come with growing your crops indoors.
For one, you will enjoy a continuous growing period without any disruptions. In addition to the convenience that comes with indoor crop/fruit cultivation, you also gain full control over the growing conditions.
However, most of the time, farmers pay little to no attention to the ventilation of their grow rooms. As a first-time indoor grower, I encountered numerous issues. Even though I had set up a corner fan, that I believed was sufficient to provide adequate air circulation, I was completely mistaken. To get the ventilation of your grow room right, you need much more than a corner fan.
In case you are still wondering about the following questions, do not worry. I have been in this situation before and learned a lot:
Why should a grow room have ventilation?
Which is the appropriate method to provide ventilation to your grow room?
How can one determine the most appropriate fan to purchase?
Do not despair. I once committed all the mistakes mentioned above & even more. Therefore, with the information I will provide, you do not have to make the same mistakes as I did. Proper ventilation of your grow room is a lot simpler than you might imagine as long as you are aware of the basics. So, here we go.
Why Are Fans for a Grow Room Necessary?
There are a couple of reasons why grow tents require ventilation. Vegetation that grows in the outdoors enjoys the sunshine, light breezes, precipitation, and evaporation. Nevertheless, while cultivating plants in a greenhouse, evaporation, and breezes are replaced with fans, watering systems replace precipitation & UV grow lights act as a substitute for natural sunlight.
One factor most people seem to forget is that the outdoor air has a more natural circulation compared to a grow room. For this reason, you require both an air extraction system in conjunction with a fan. This will aid in maintaining the freshness of the air within the grow room. The reasons are the following:
Removal of excessive heat
Grow lights usually emit heat. Though it might appear banal, a slight discrepancy in temperature can spell the difference between a successful harvest and a less successful one. Therefore, you need some form of ventilation.
Humidity is a crucial factor while cultivating plants indoors. Plants release some water vapor all through the day, thus increasing humidity levels within your grow room. If the humidity goes unchecked, it will result in unfavorable growing conditions, in addition to disease development and thriving of pests.
What Is the Correct Fan Size?
Adequate ventilation is necessary for good plant health and, subsequently, a bumper harvest. Whenever you undertake a quick internet search, you will come across numerous calculations on the ideal grow room fan size.
The CFM is the rating commonly used in determining the required fan size. This is the volume of air transported at a rate of cubic feet/minute. Essentially, you are better off with a ventilation setup capable of exchanging air within your growth room at a minimum of one per every 3 minutes.
One excellent formula for determining your CFM requirement is to divide your room's volume by three minutes. After that, add five percent of the quotient for every air-cooled HID light.
Dependable Inline Fan Reviews in 2022
The following is a list of well-curated inline fan appraisals aimed at assisting customers in making the right decisions depending on the configuration of their grow rooms. Read below for more insight.
Can-fan Max Fan PRO Series 16" 3-speed Can Group: Best Fan for Grow Tent in Large Rooms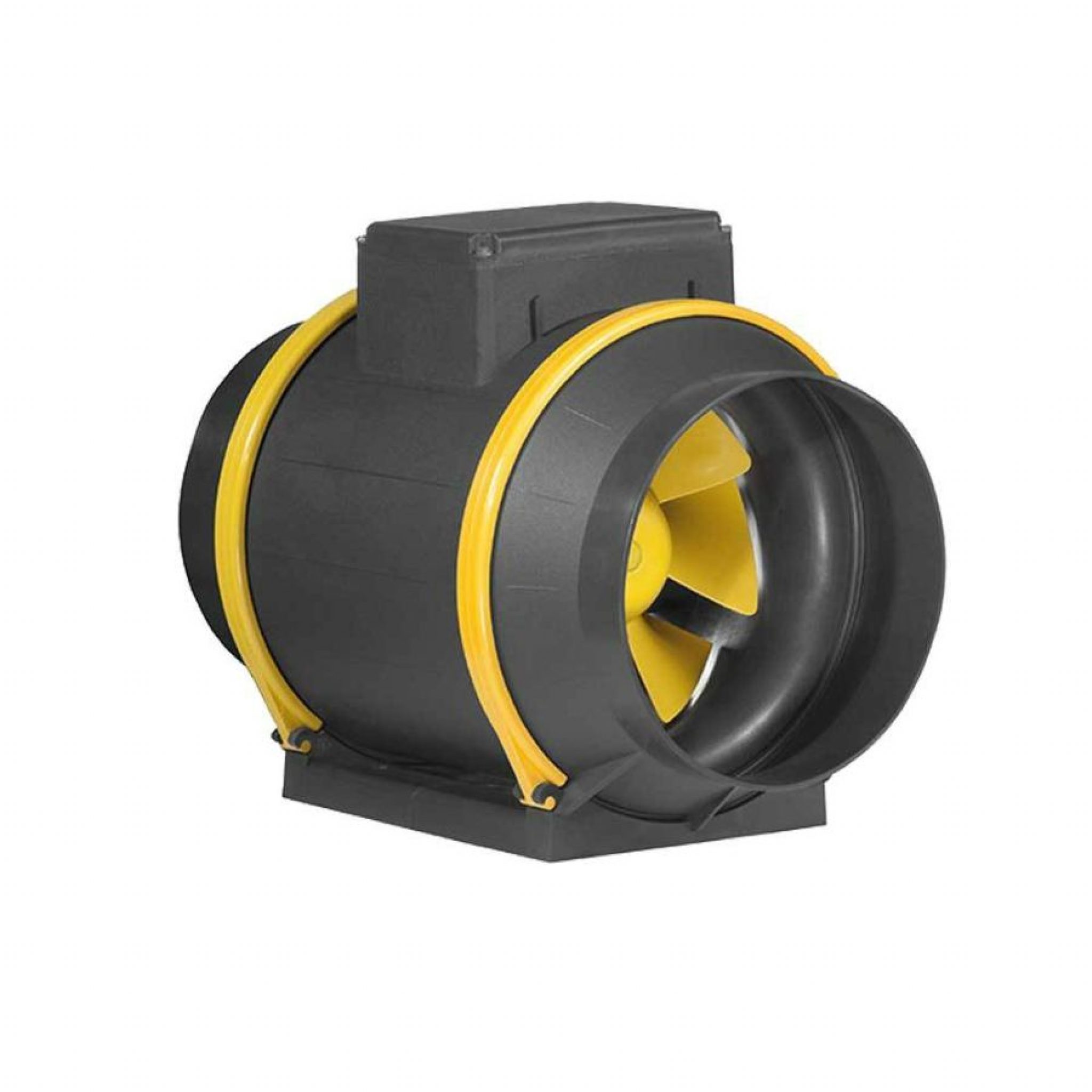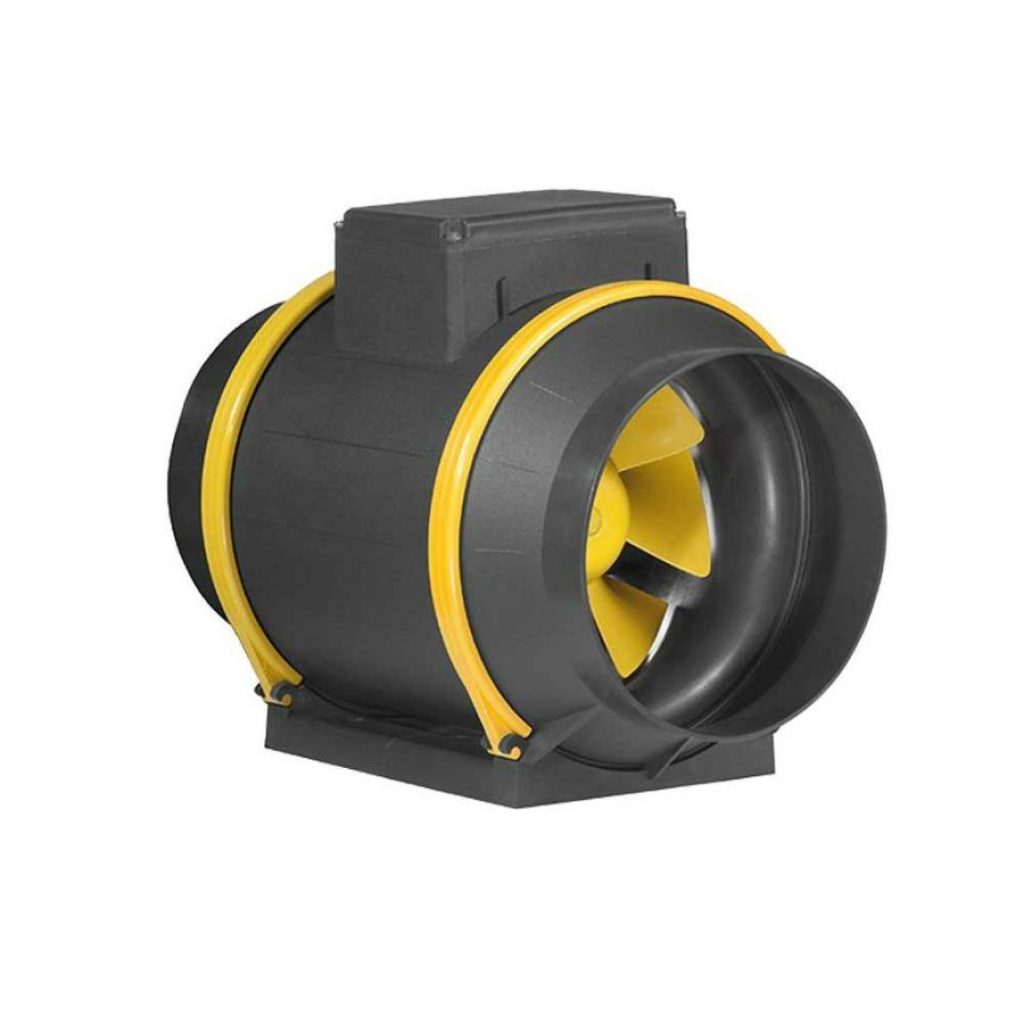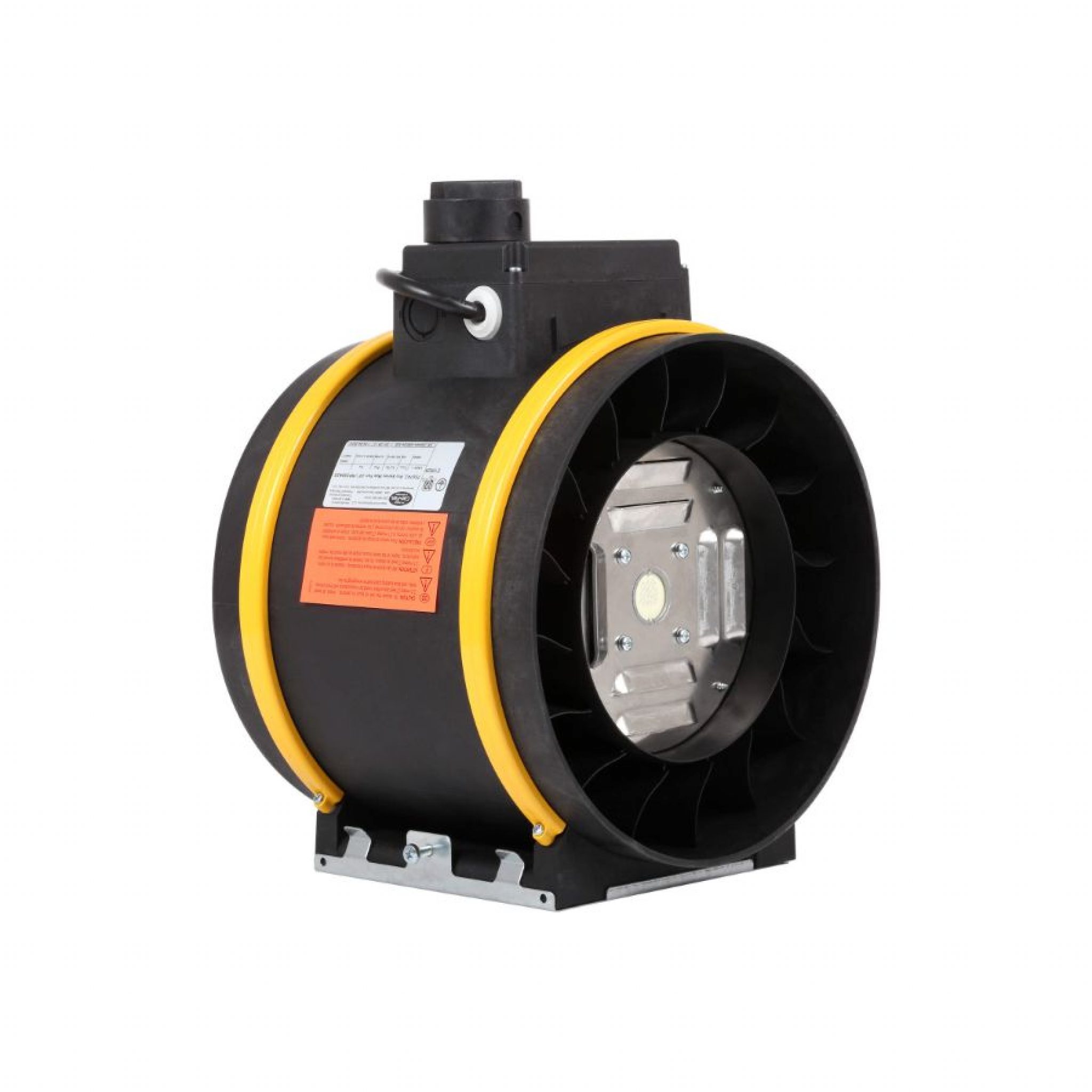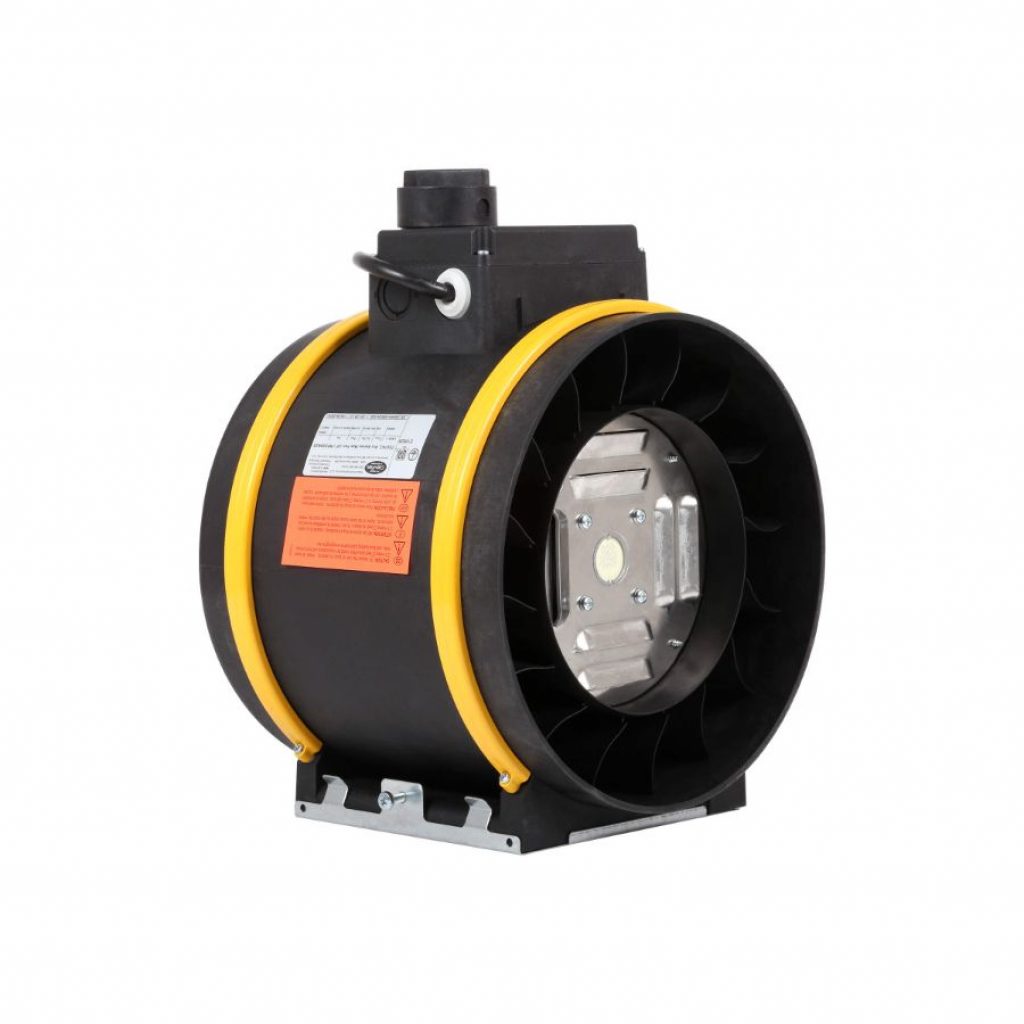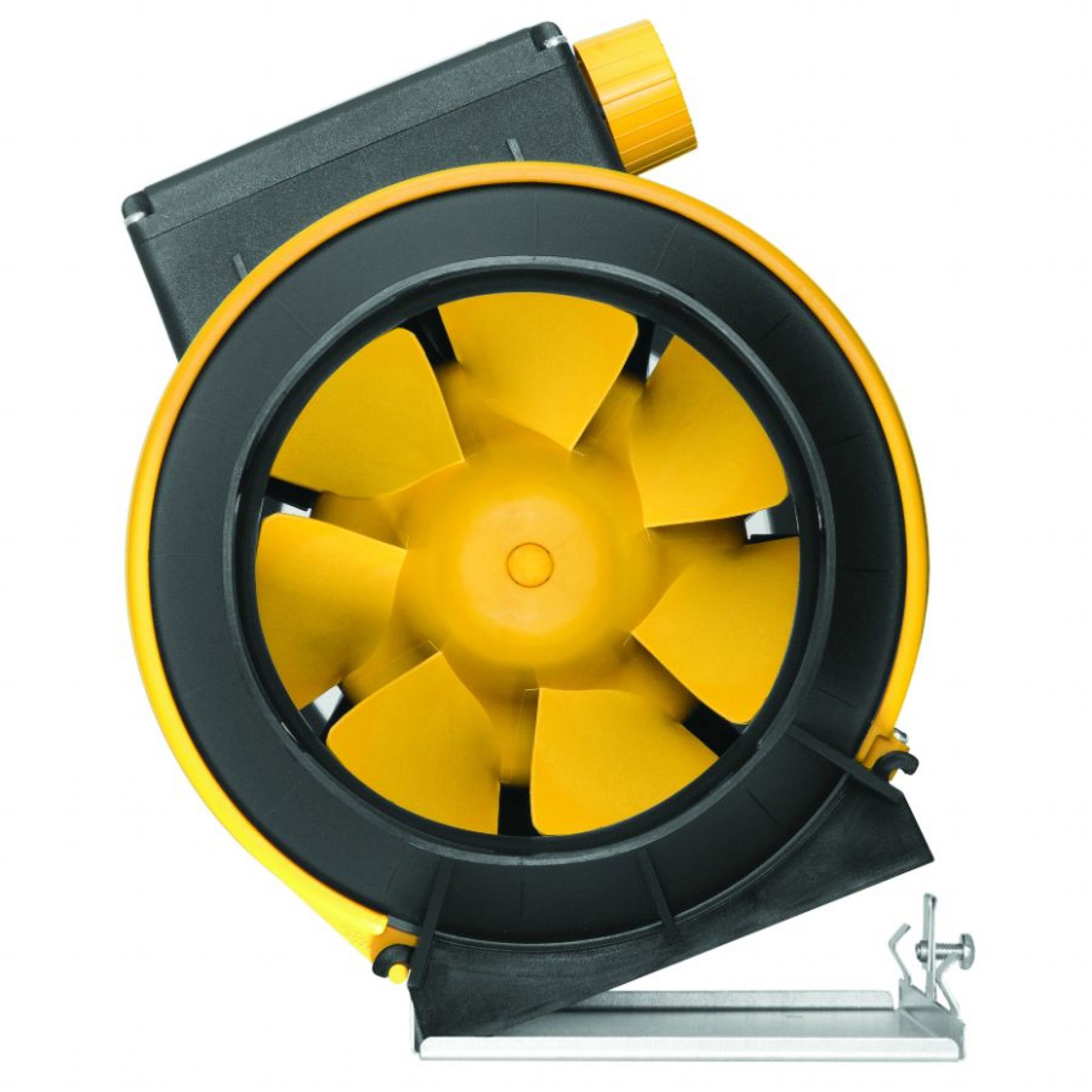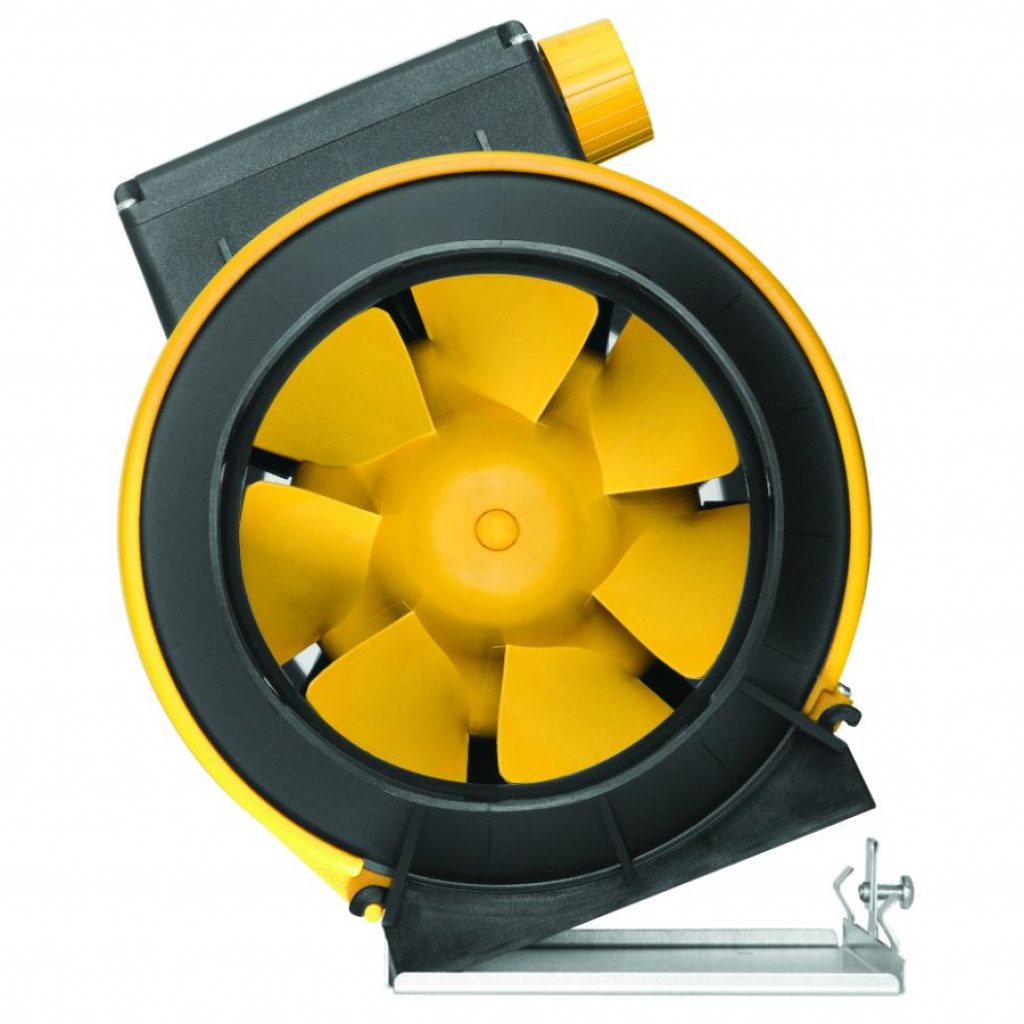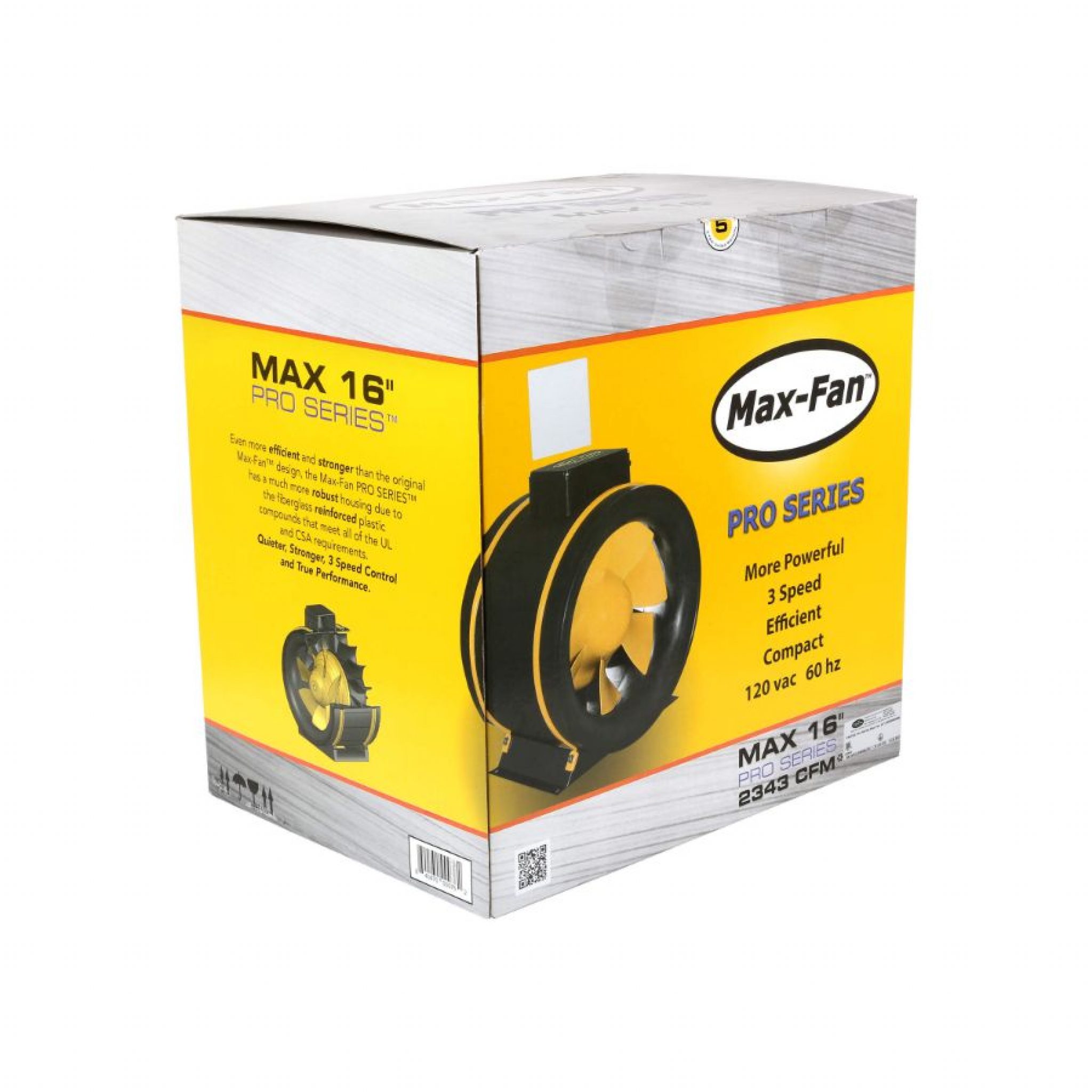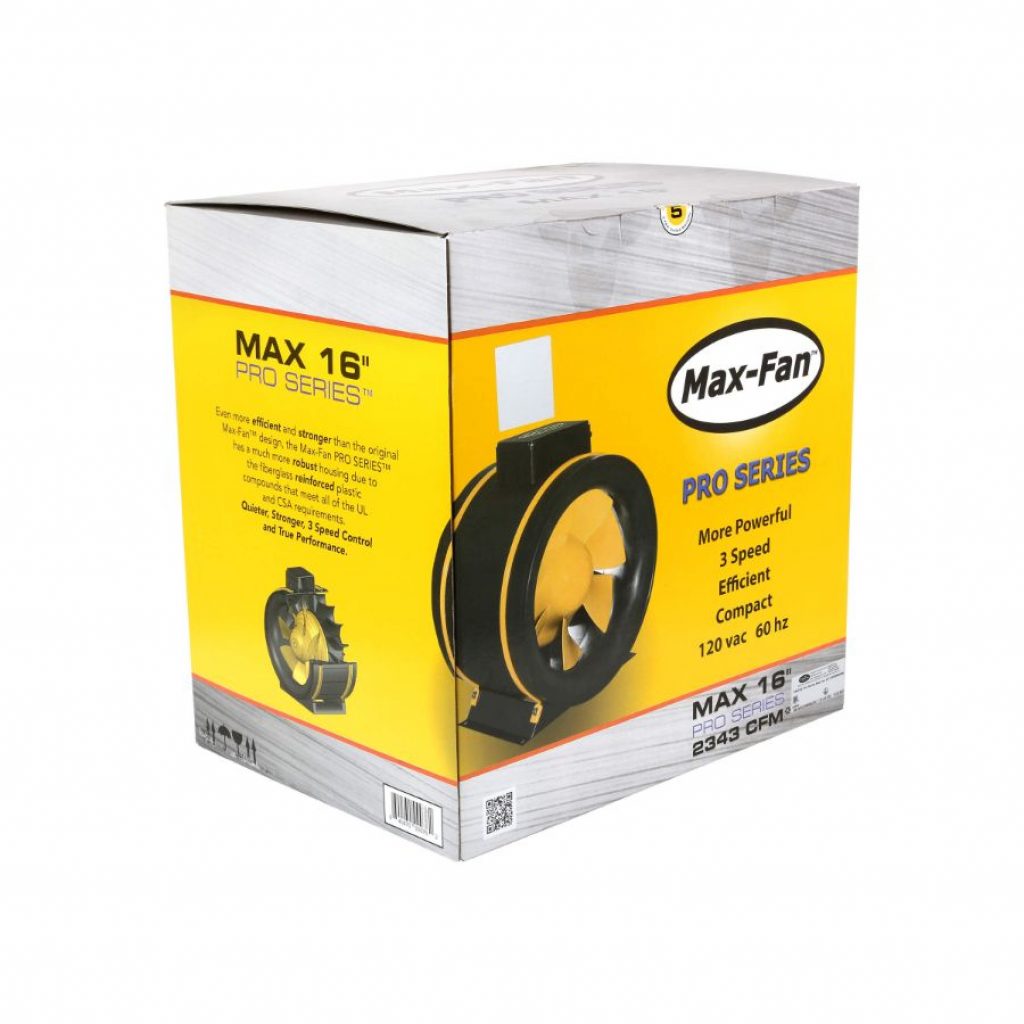 This fan is representative of the next-gen inline mixed-flow grow tent fans. They have capabilities of even greater efficiency and sturdier performance compared to their original counterparts. The pro series has been manufactured in Germany and has a higher quality housing that meets both the CSA & UL standards.
The fan has aerodynamic optimizations that enable a streamlined airflow leading to extremely high-efficiency levels. This sets the Can-fan Max Pro Series 16" apart from its rivals.
In case you are looking for the best quality in terms of professional class fans, know that only one option exists for the most realistic & reliable performance. That is Max-Fan. The 16" fan size makes it suitable for an even bigger grow tent.
It has a maximum height of 17.25 inches and is 13.875 inches long. The maximum wattage is 349W and can attain RPMs of up to 1712.

---
PROS:
it has a capacity for ventilating larger rooms;
the aerodynamic optimizations enhance its efficiency;
high-quality build.
CONS:
excessive power consumption;
no UPC support.
Hydrofarm ACDF10 Active Air 760-CFM in-Line: Quiet Inline Fans That Don't Require Lubrication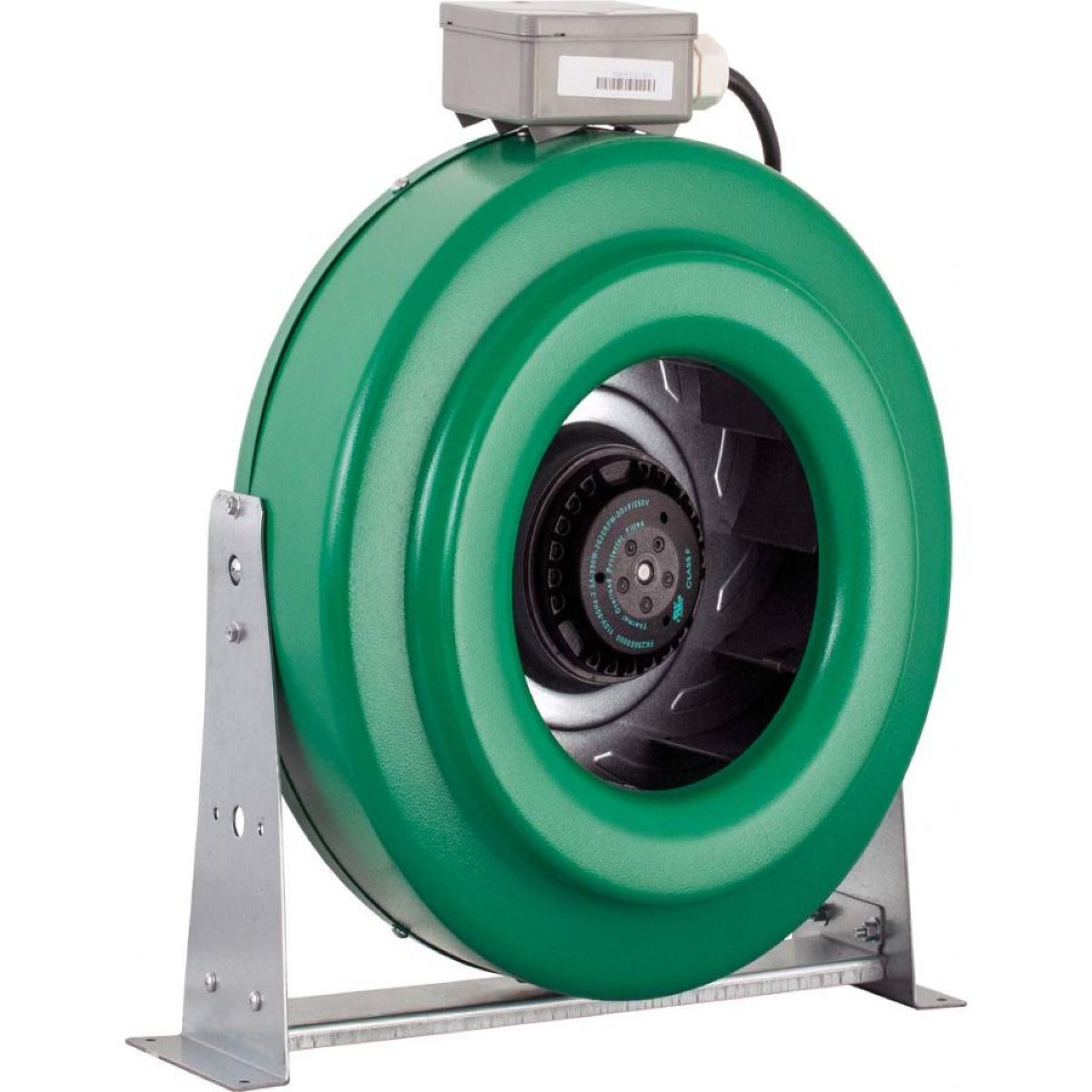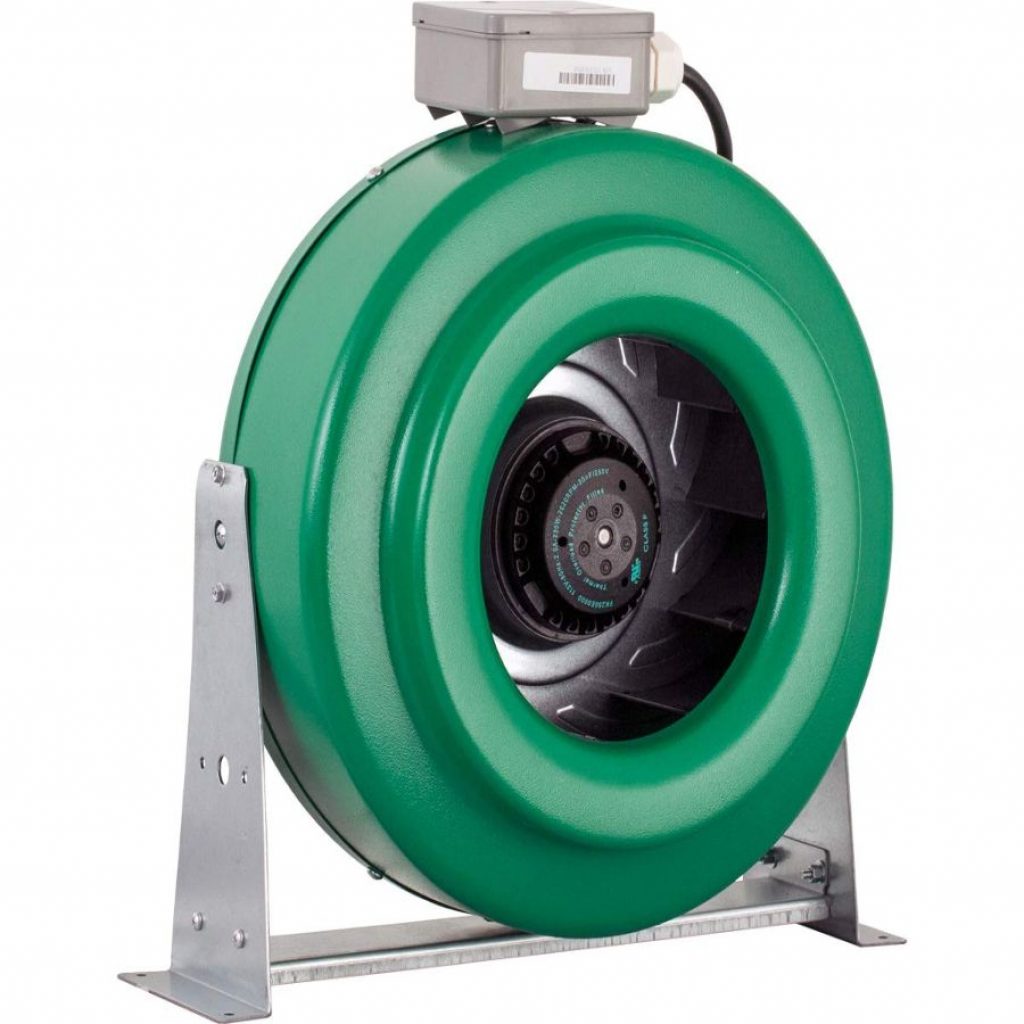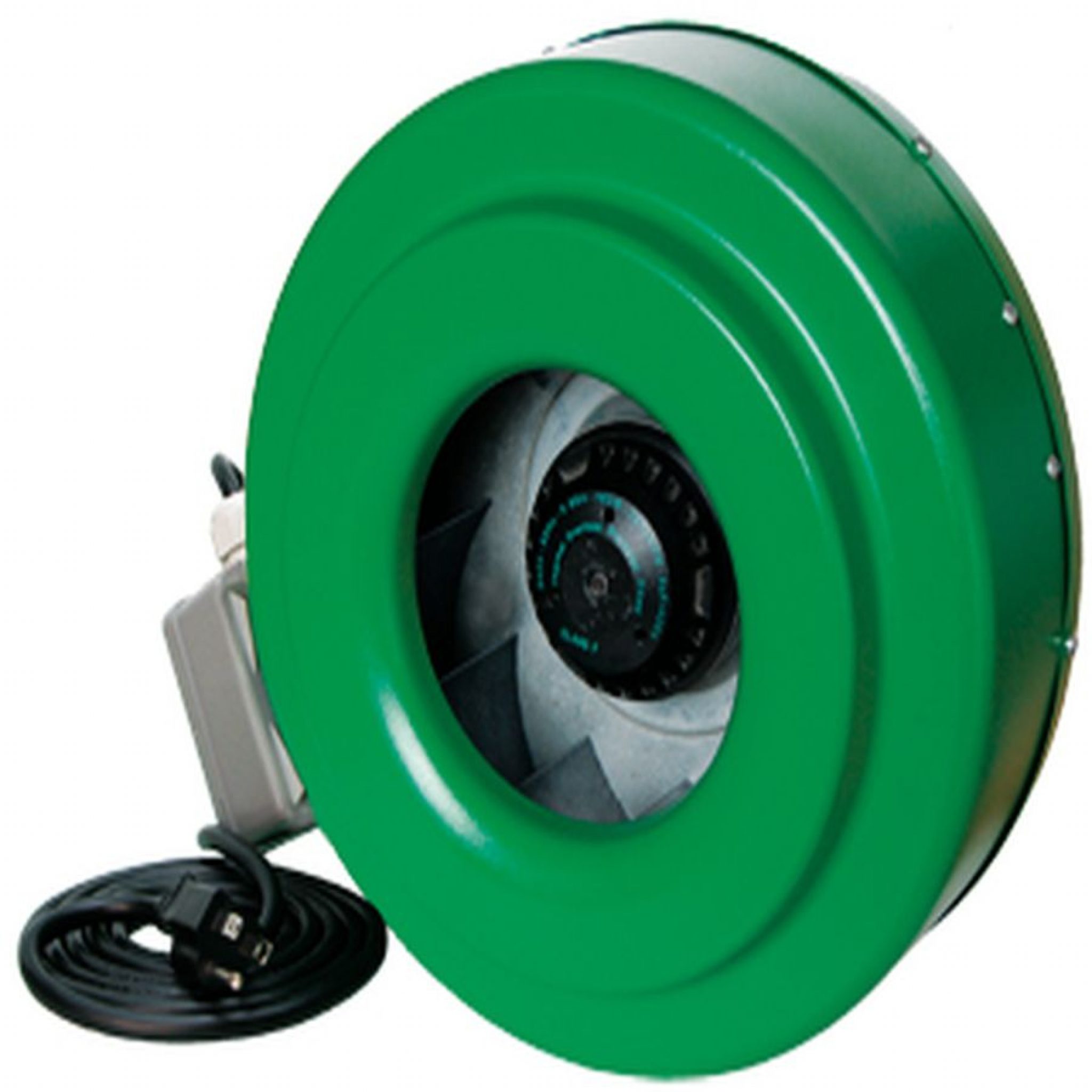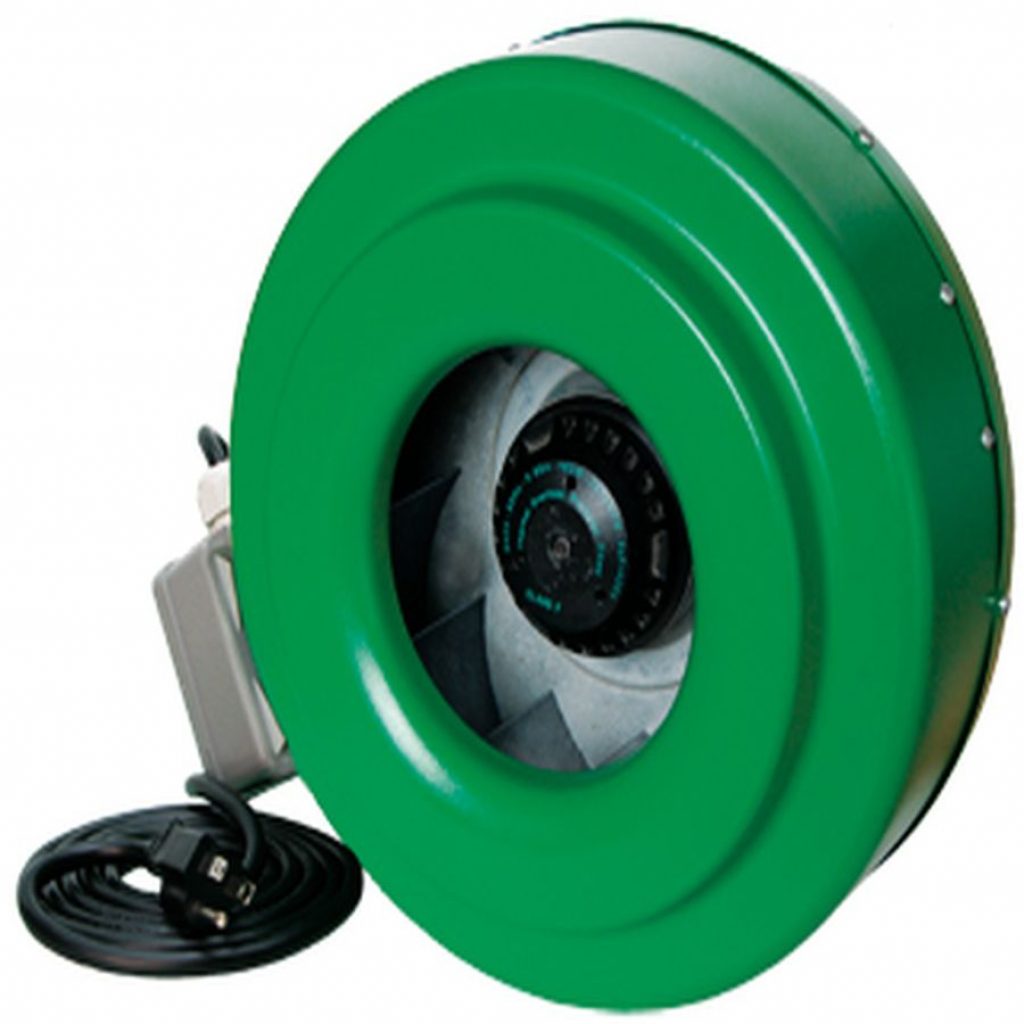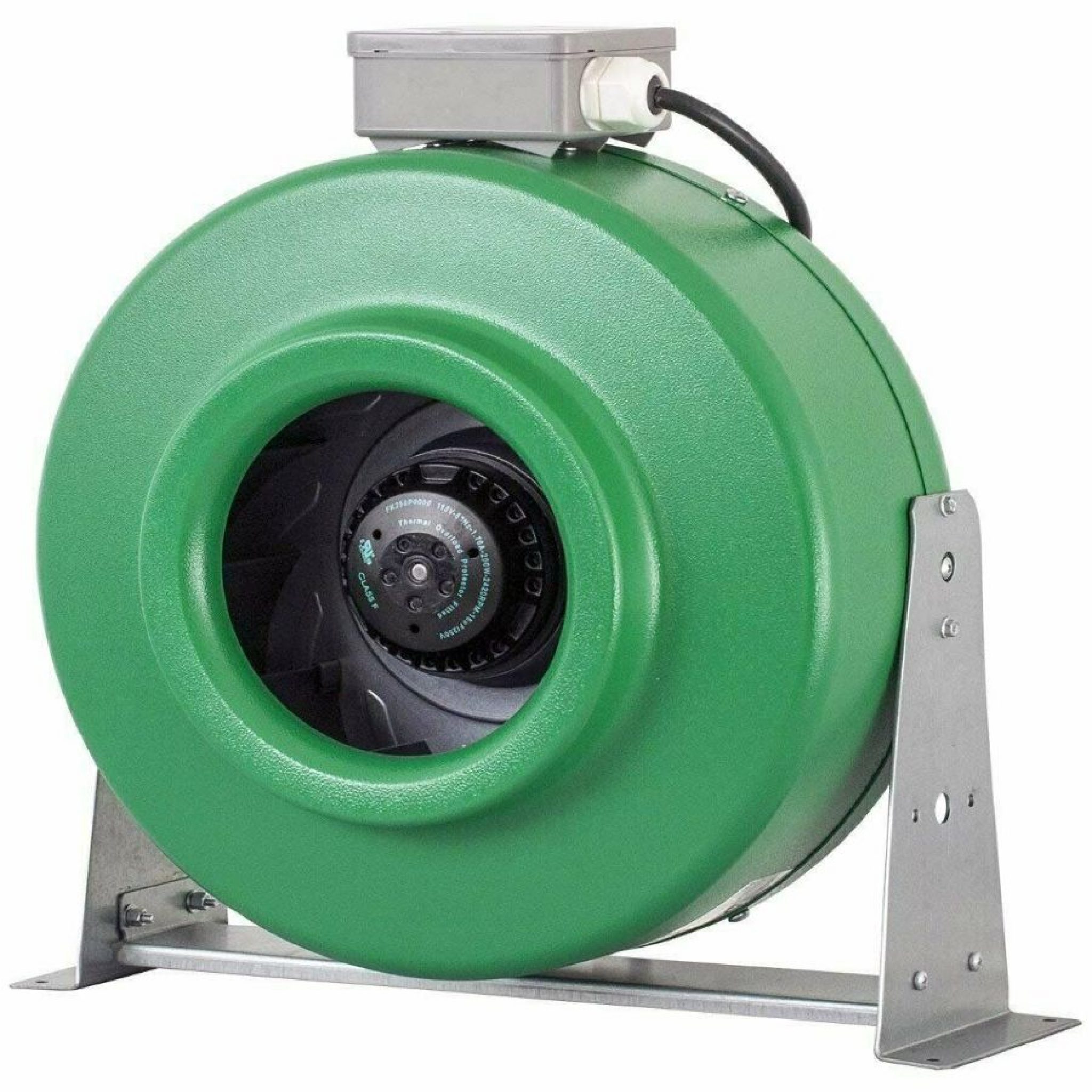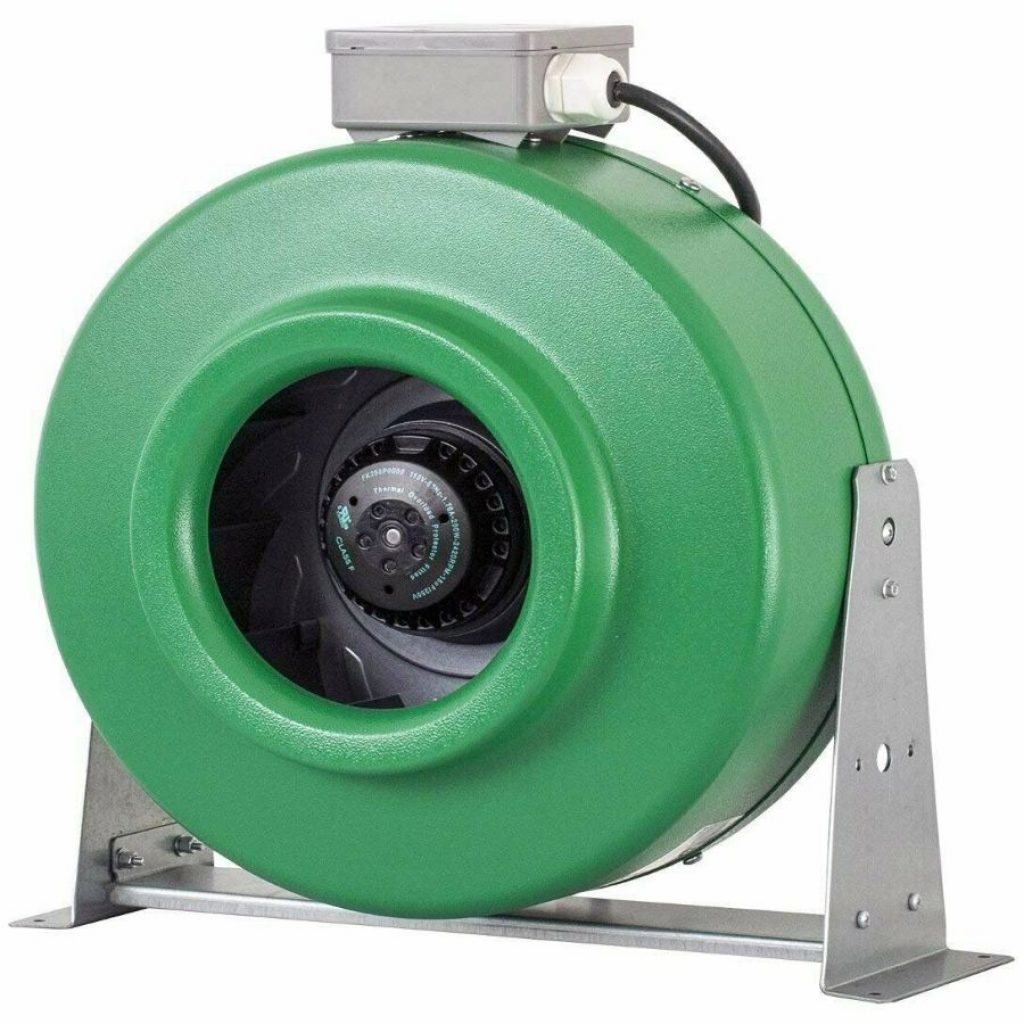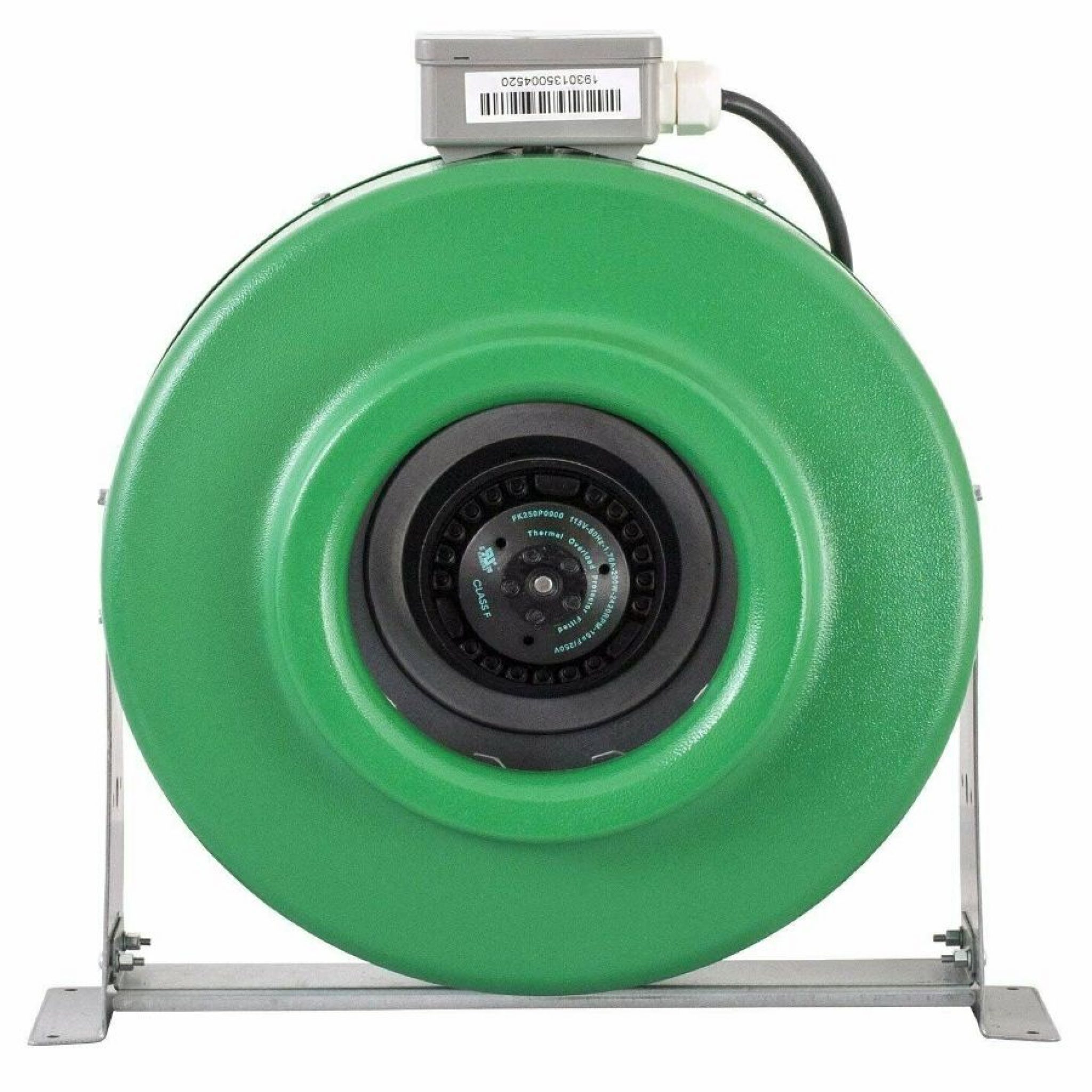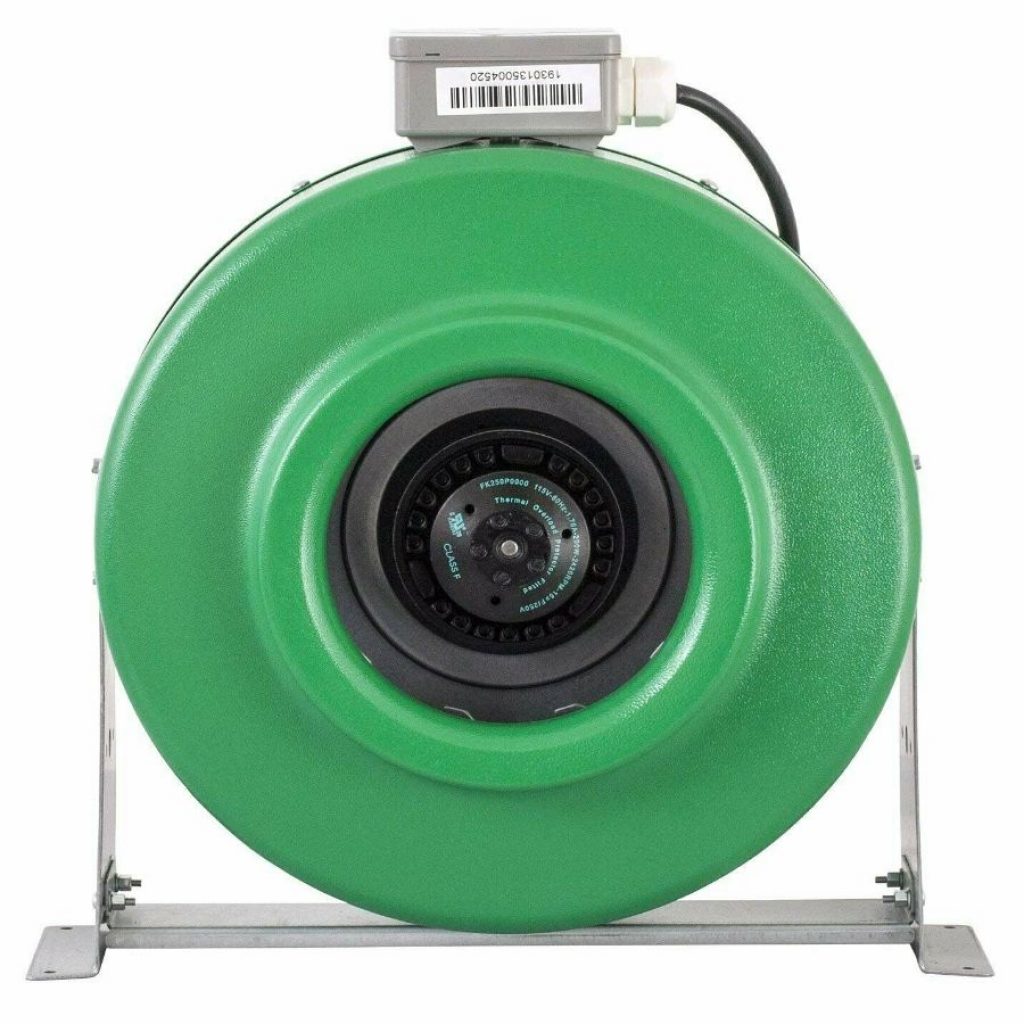 The fan is highly efficient, and it offers a high level of performance & innovation, all at a fantastic price. The active air inline Duct fans have thermally protected brushless AC motors. So you do not have to worry about your brushes wearing out. It comes with permanently sealed brushes that do not require lubrication.
All the active air fans include UL-recognized parts, long-lasting ceramic-cladded metal casing, an impeller molded with high quality, mounting brackets, low noise output & a 120V pre-wired cord measuring 8 feet.

---
PROS:
low noise;
high-quality components;
brushless AC motors do not need lubricant;
amazing price;
mounting bracket included.
CONS:
considerably heavy: 15.1 lbs.
Can Fan Max Fan Mixed Flow Inline Fan: Best Ventilation for Grow Tent with Voltage Control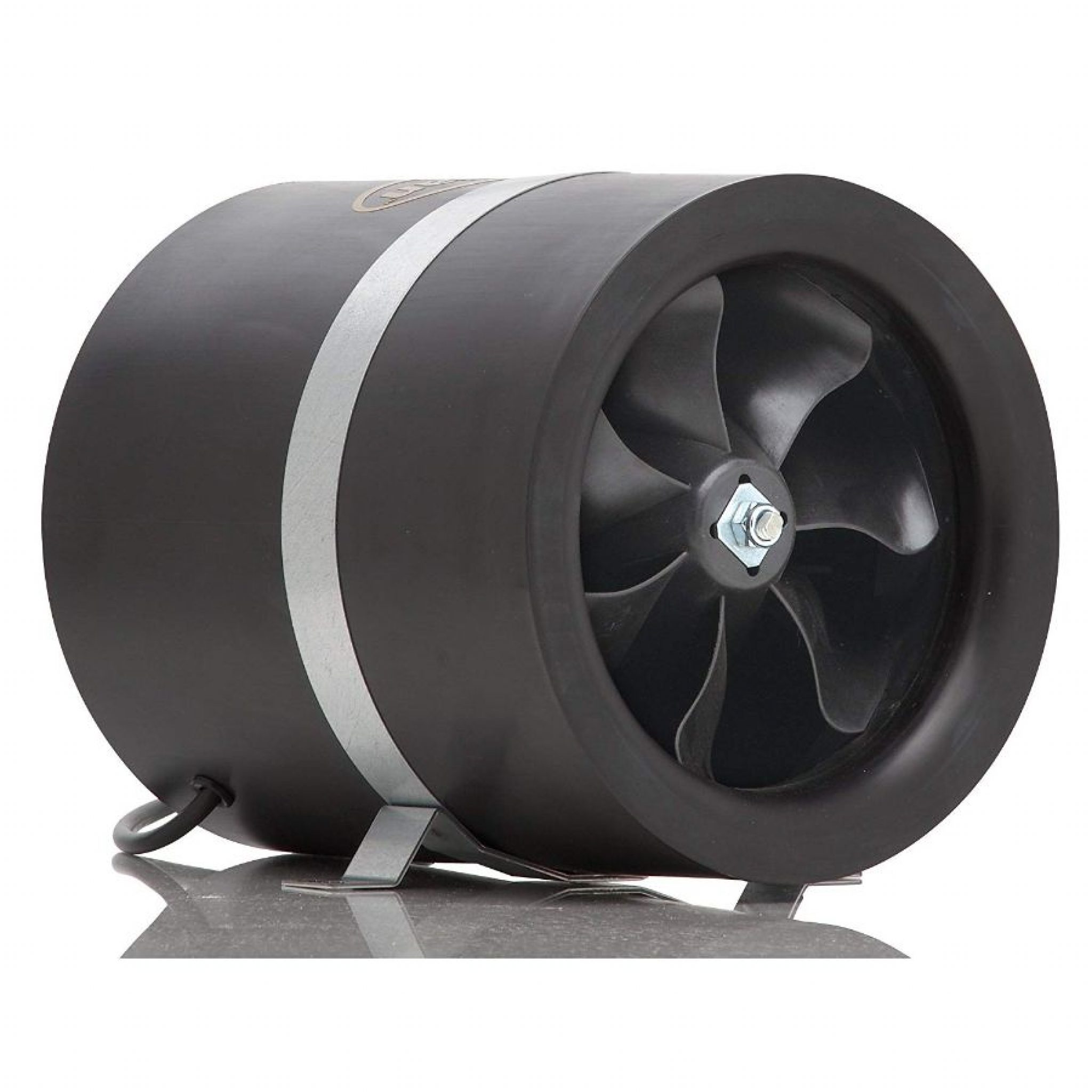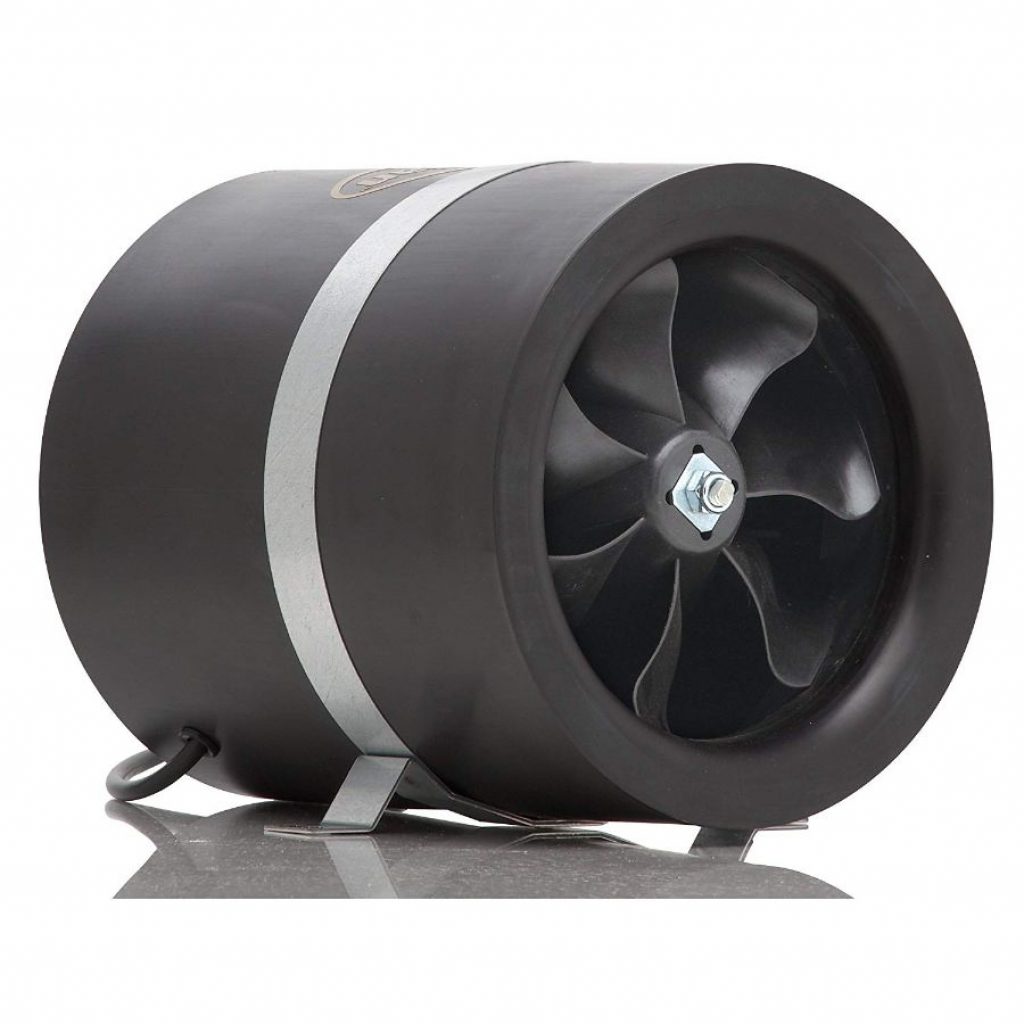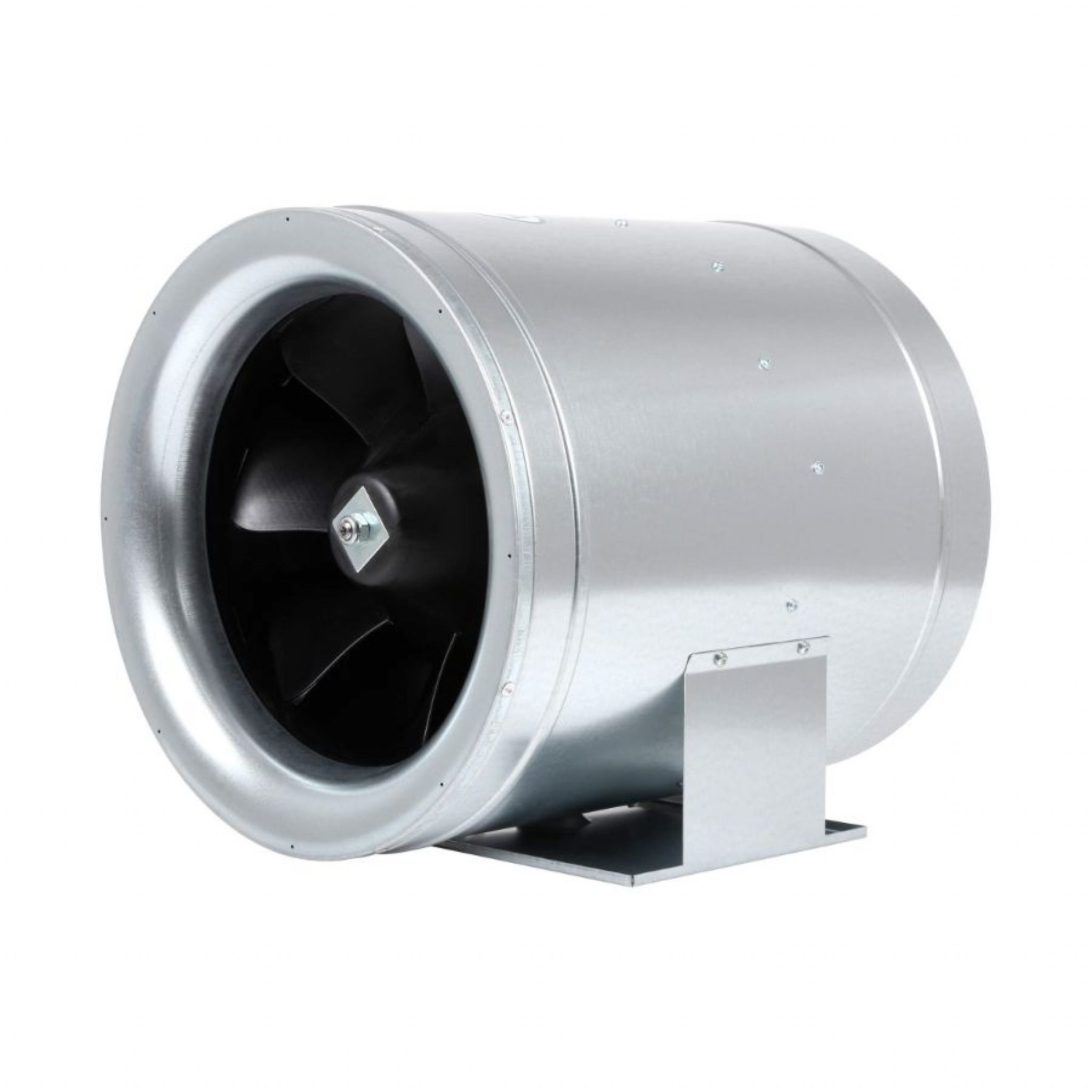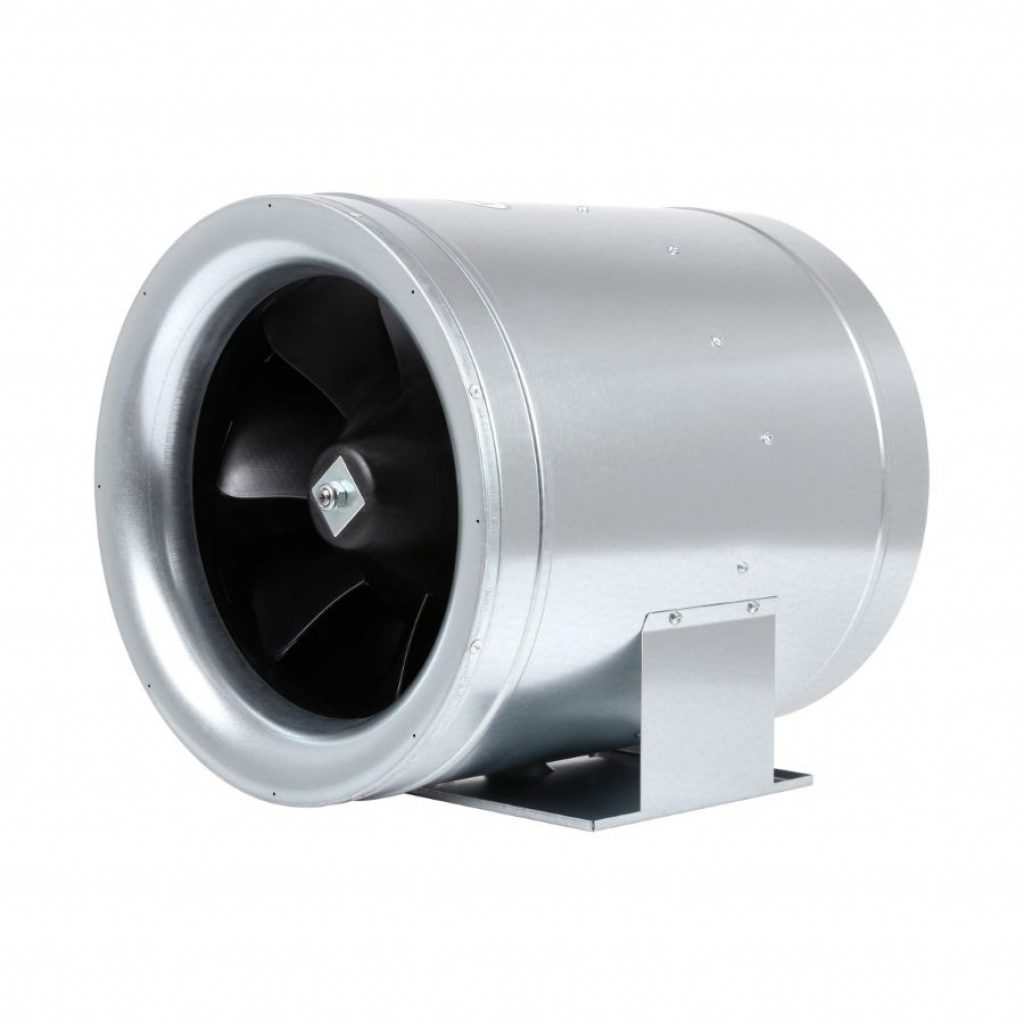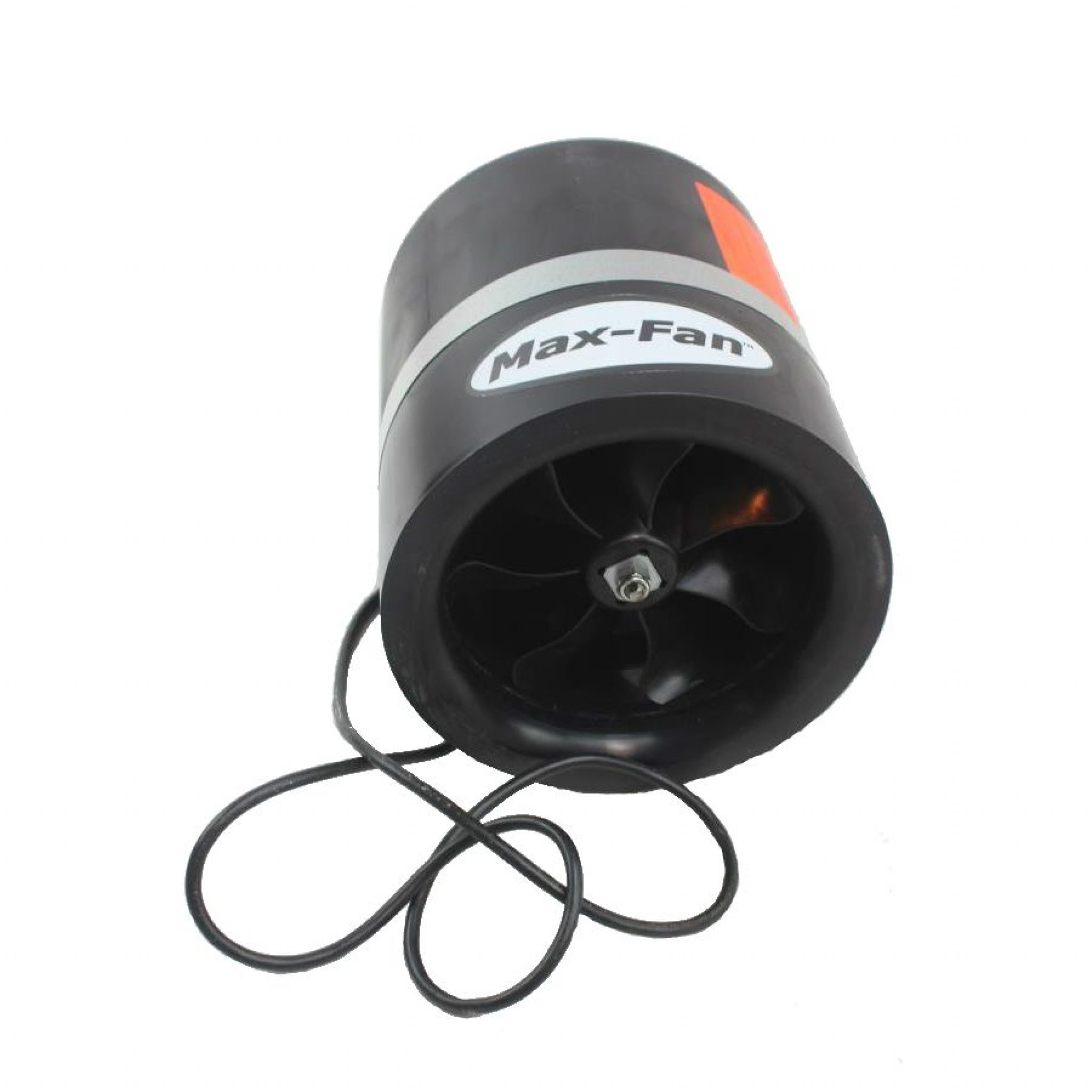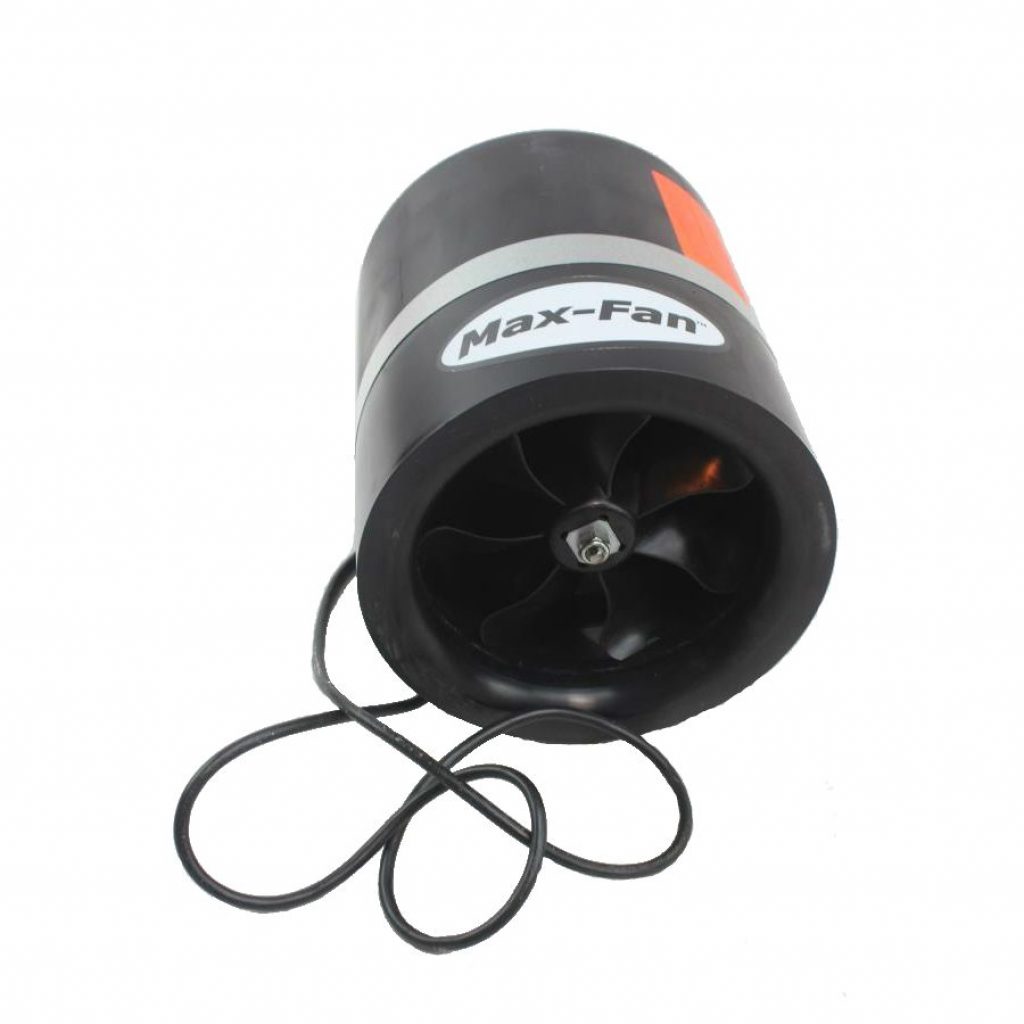 The equipment comes with a commercialized build & compact design, making it suitable for heavy-duty usage. It is capable of cooling as much as 3600 Watts worth of HID lighting while operating at 180w & 1.5 amps of current at 120 volts.
The fan brings great innovation that raises the bar in terms of performance. It is a highly powerful & effective fan that requires small amounts of energy to operate. The Max-Fan comes with a power cord with a capacity of 120 volts. You will also enjoy a 5-year warranty. Its energy-efficient design reduces its lifetime energy cost by between 70 to 90 percent thanks to its energy-efficient design.
What's more, it is among the quietest inline fans that are also very aerodynamic. It has a fine-tuned mixed-flow that is a lot quieter than most of the other fans of a similar size. What's more, the fan uses a brushless rotor to operate.
You can also control the rotation speed so as not to suck in unnecessary junk. Better still, the control emanates zero motor hum while setting up the fan. That is also an opportunity to regulate the fan's operating voltage.

---
PROS:
it comes with a speed controller;
motor control is silent;
voltage control available.
CONS:
the motor speed should not fall below 40 percent of the operating speed. Otherwise, the fan will overheat.
Can Filter Group 736748 Can Pro series 863 CFM Max Fan, 8": Good Blade Design Fans for Grow Rooms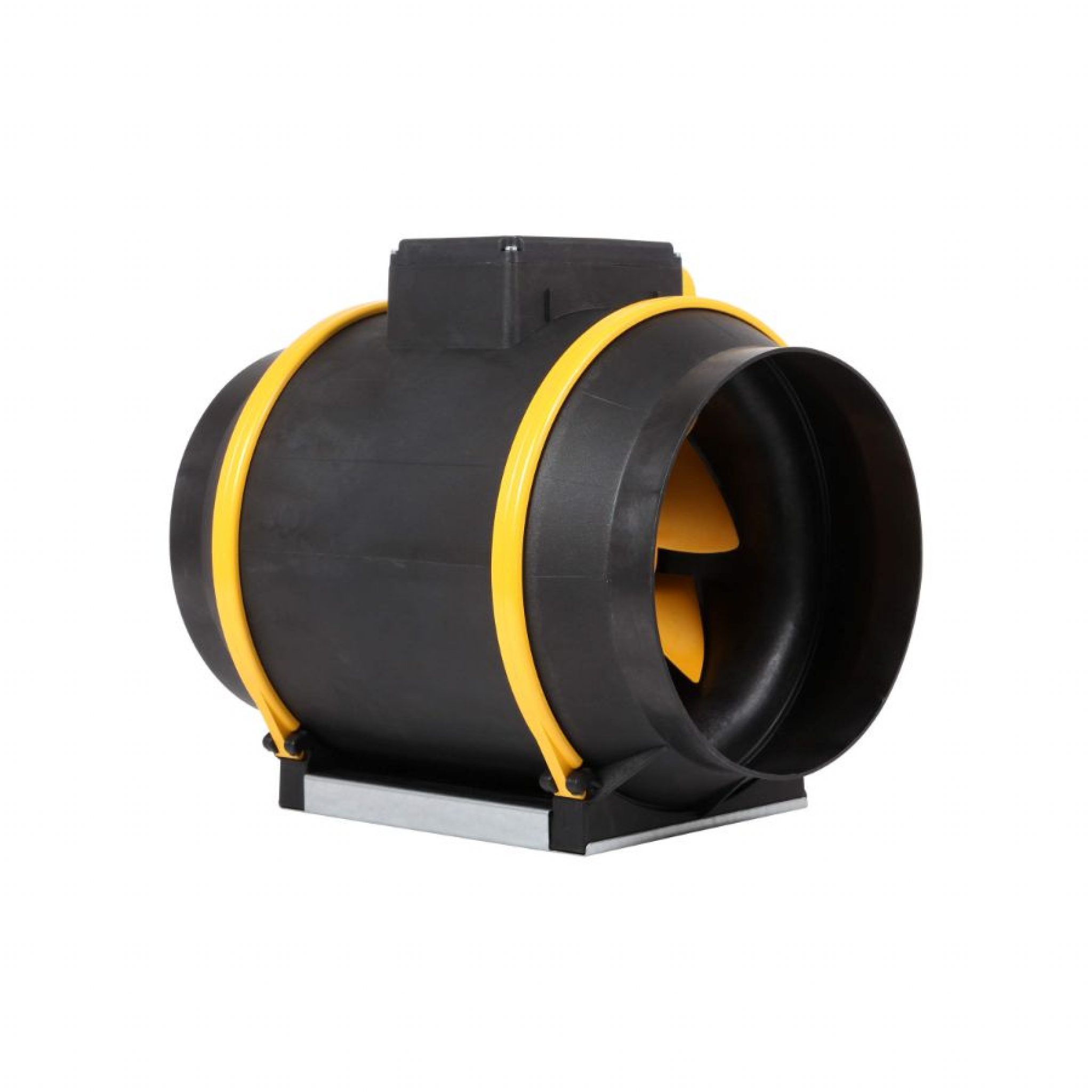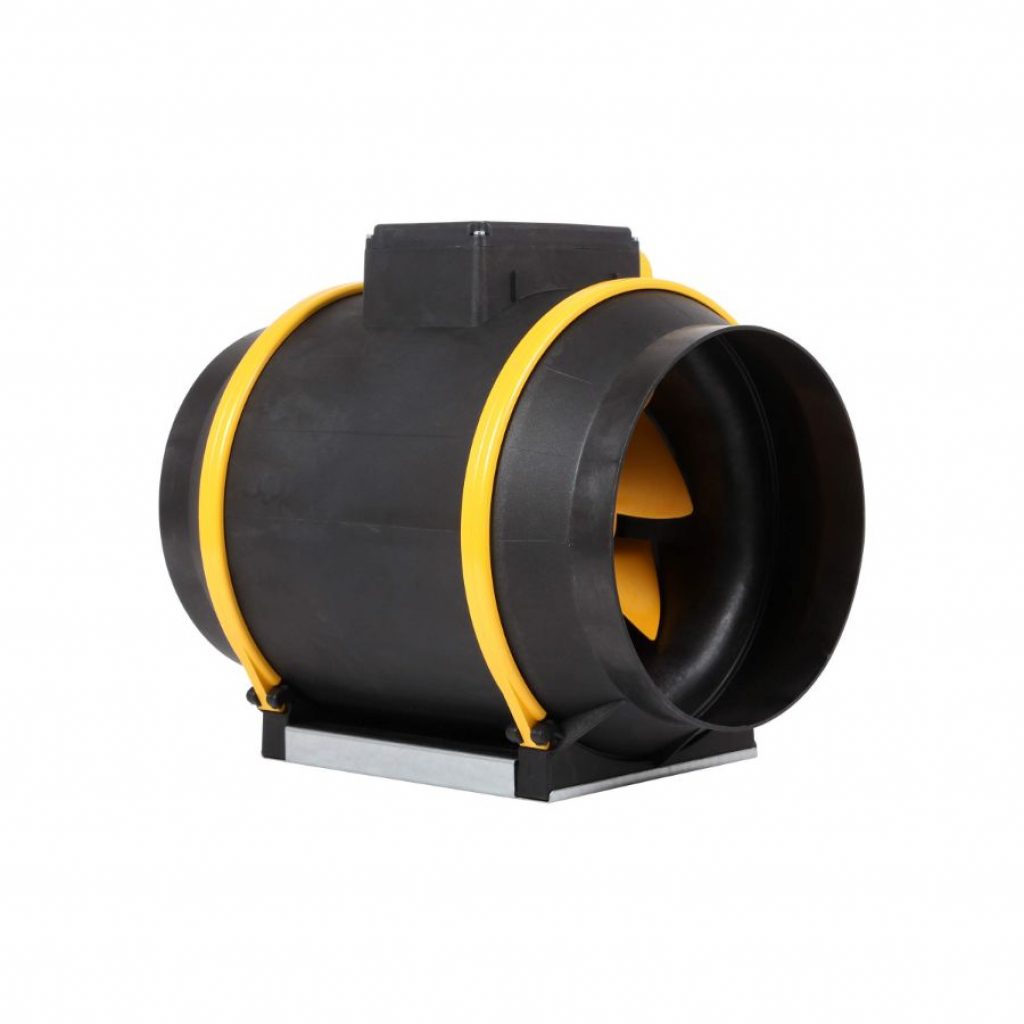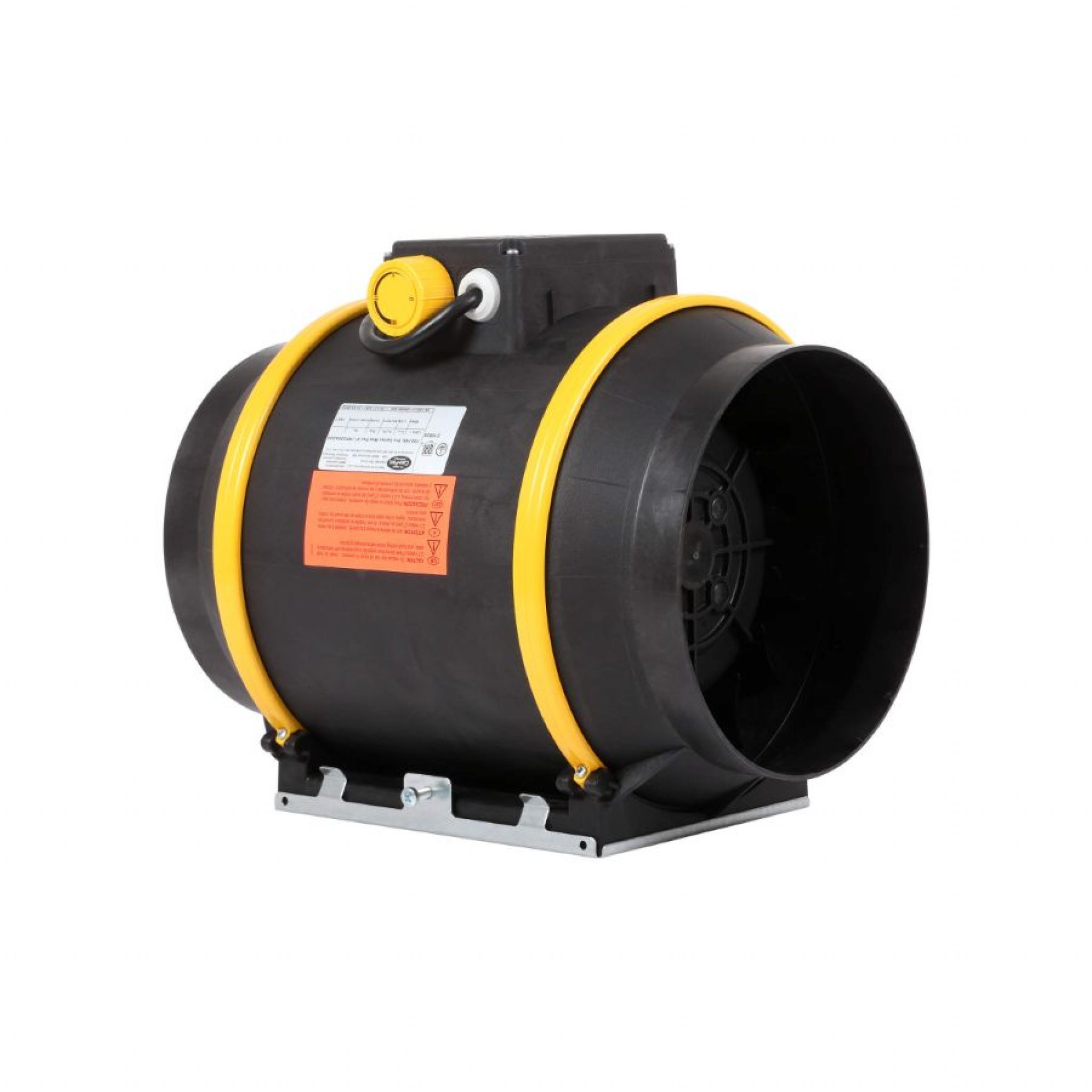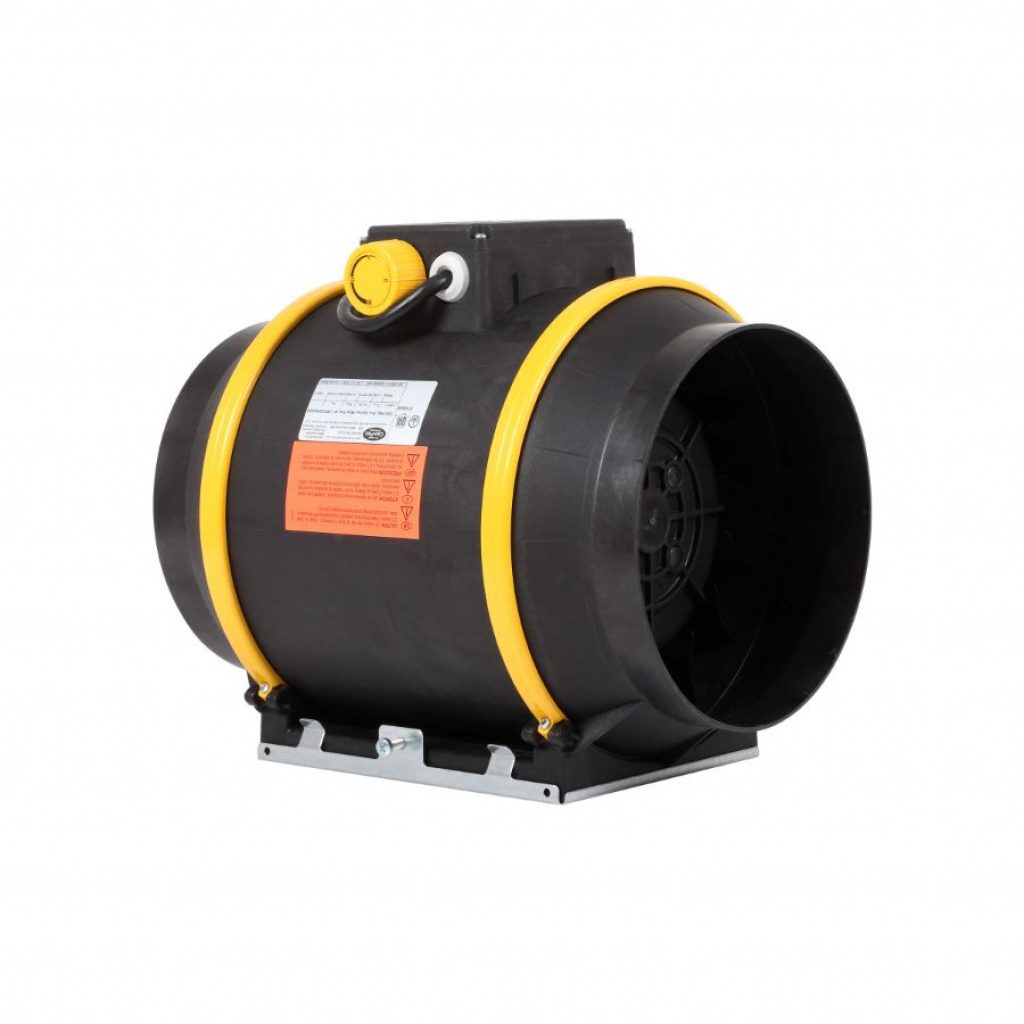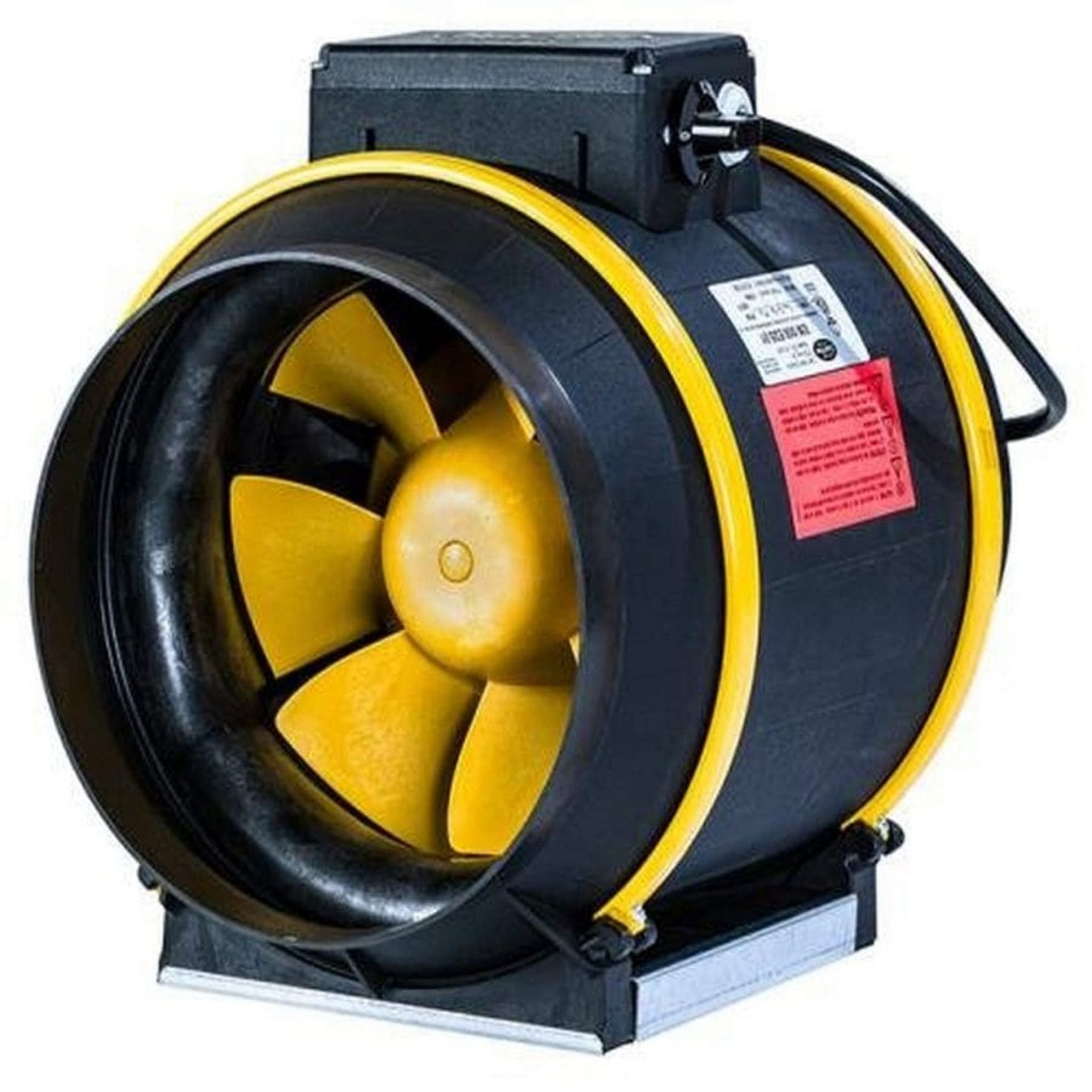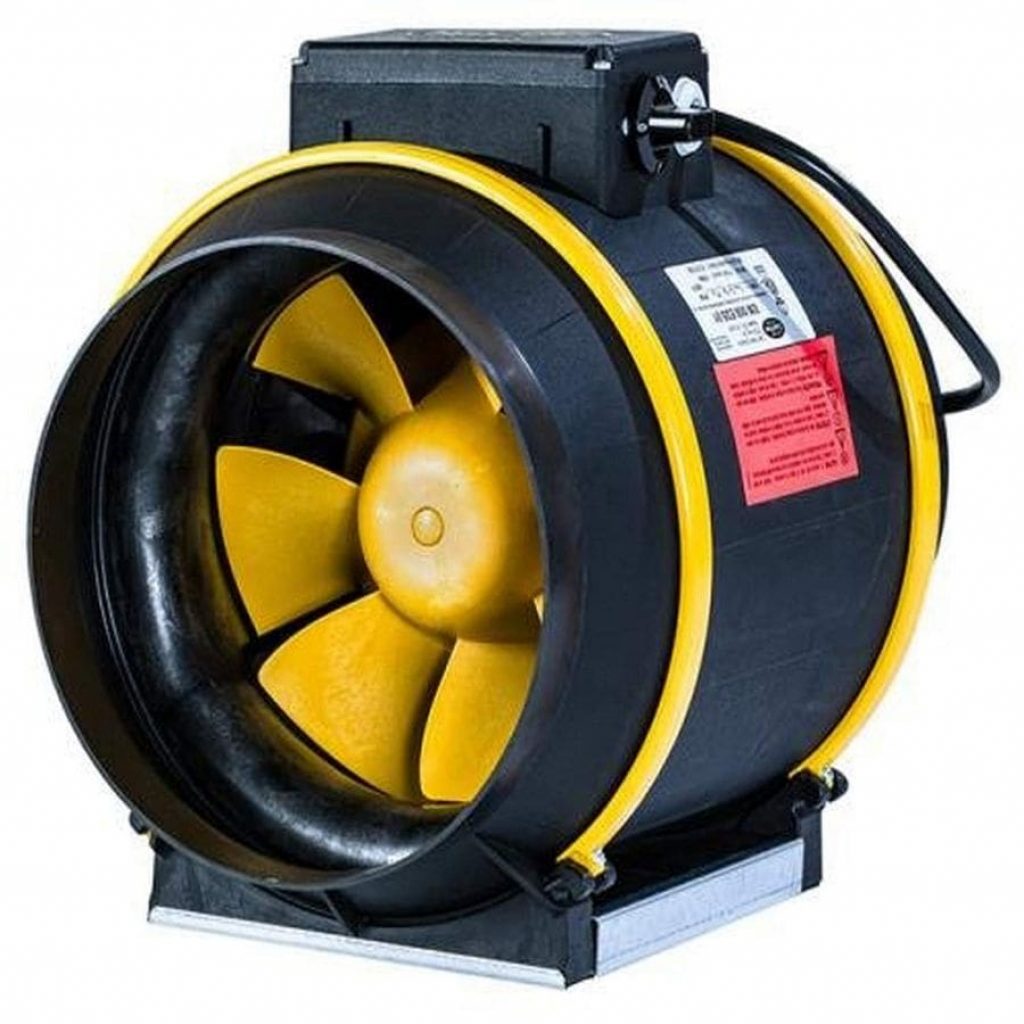 This fan series comes with higher efficiency compared to its predecessor. Just like the 6" model, it comes with a stronger & highly efficient housing comprising of fiberglass reinforced plastic components. Better still, all of these materials meet the CSA and UL requirements. As such, this fan poses no health or environmental risk.
Though slightly larger than the six-inch variant, it is still lightweight and has tremendous blowing power. Another good thing is that it is relatively quieter than most other fans of its caliber.
It comes with three fan-speed controls to enable you to have more control of the temperatures within your grow room. Though the fans are significantly quieter than their predecessors, they still emanate some noise, especially at higher RPMs.
Another good fact about this fan is that it is straightforward to set up and use. You do not need to assemble anything. Just plug it in, mount it at an appropriate location, and you are good to go. While purchasing it, you will also get an EZ mounting bracket for easy placement. The diagonal blade design allows for mixed airflow.

---
PROS:
sturdy housing;
efficient blade design;
8-inch inlet/outlet;
low operating power.
CONS:
speed control should not be set below 40 percent of operating speed to avoid overheating;
it can become considerably noisy especially with increased fan speeds.
Apollo Horticulture 8" Inch Inline Fan: Best Grow Room Circulation Fans with Controllable Speed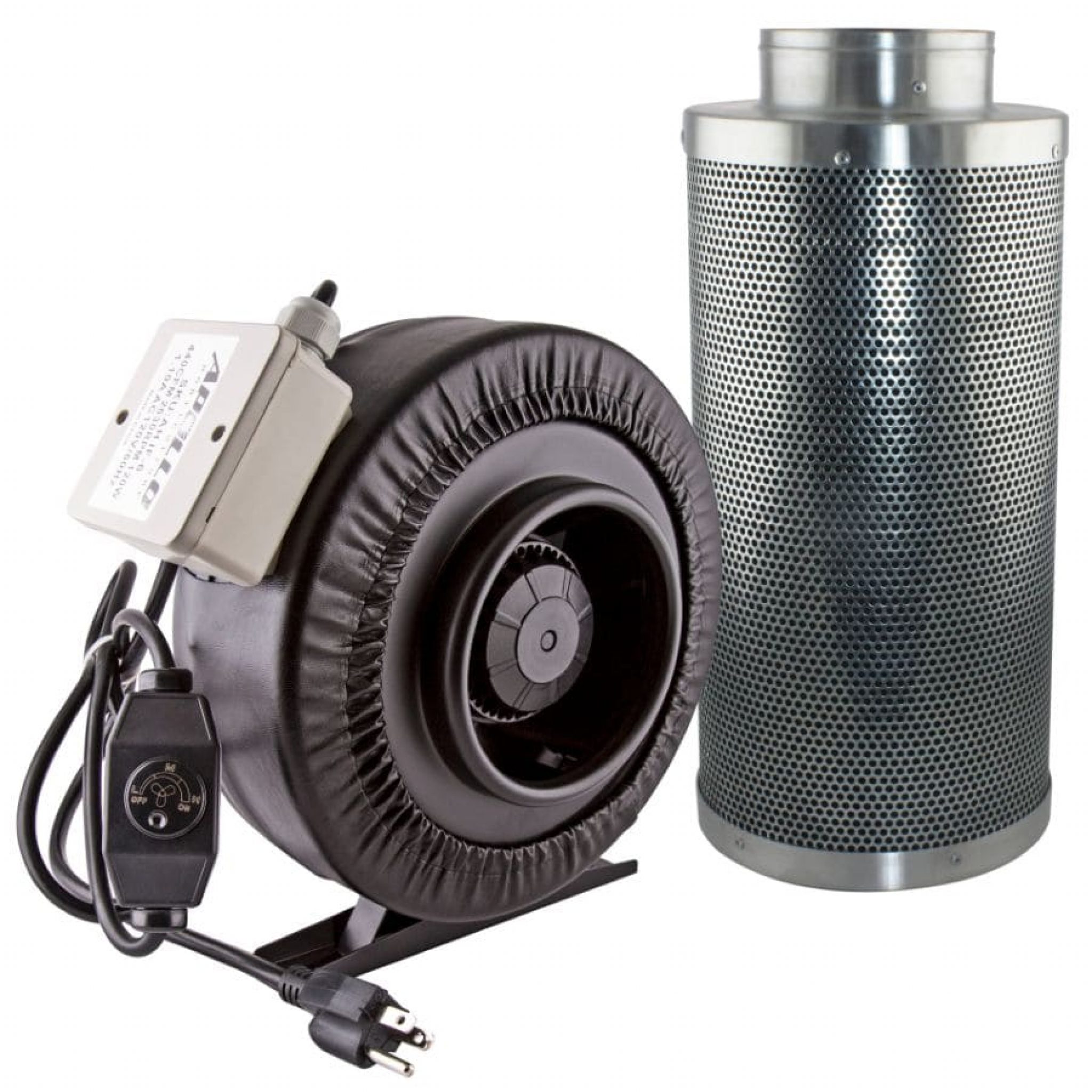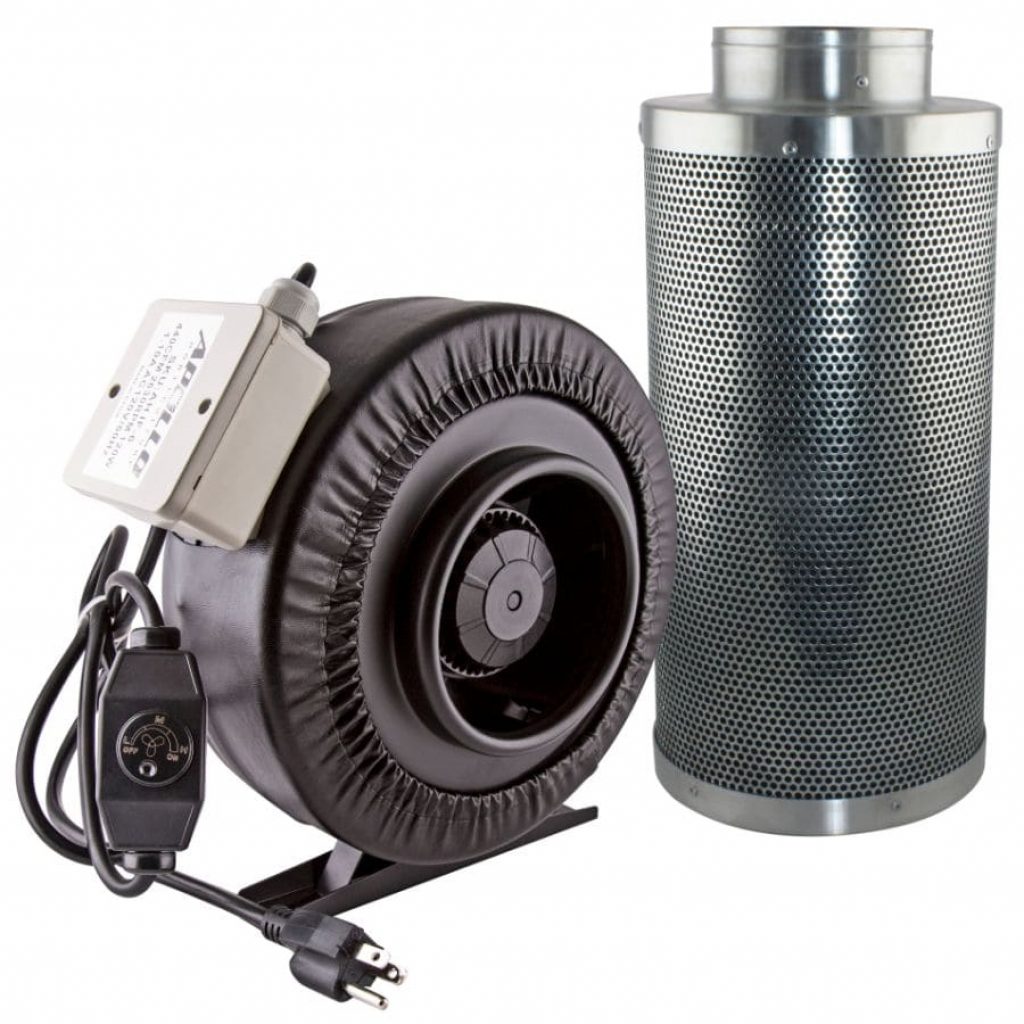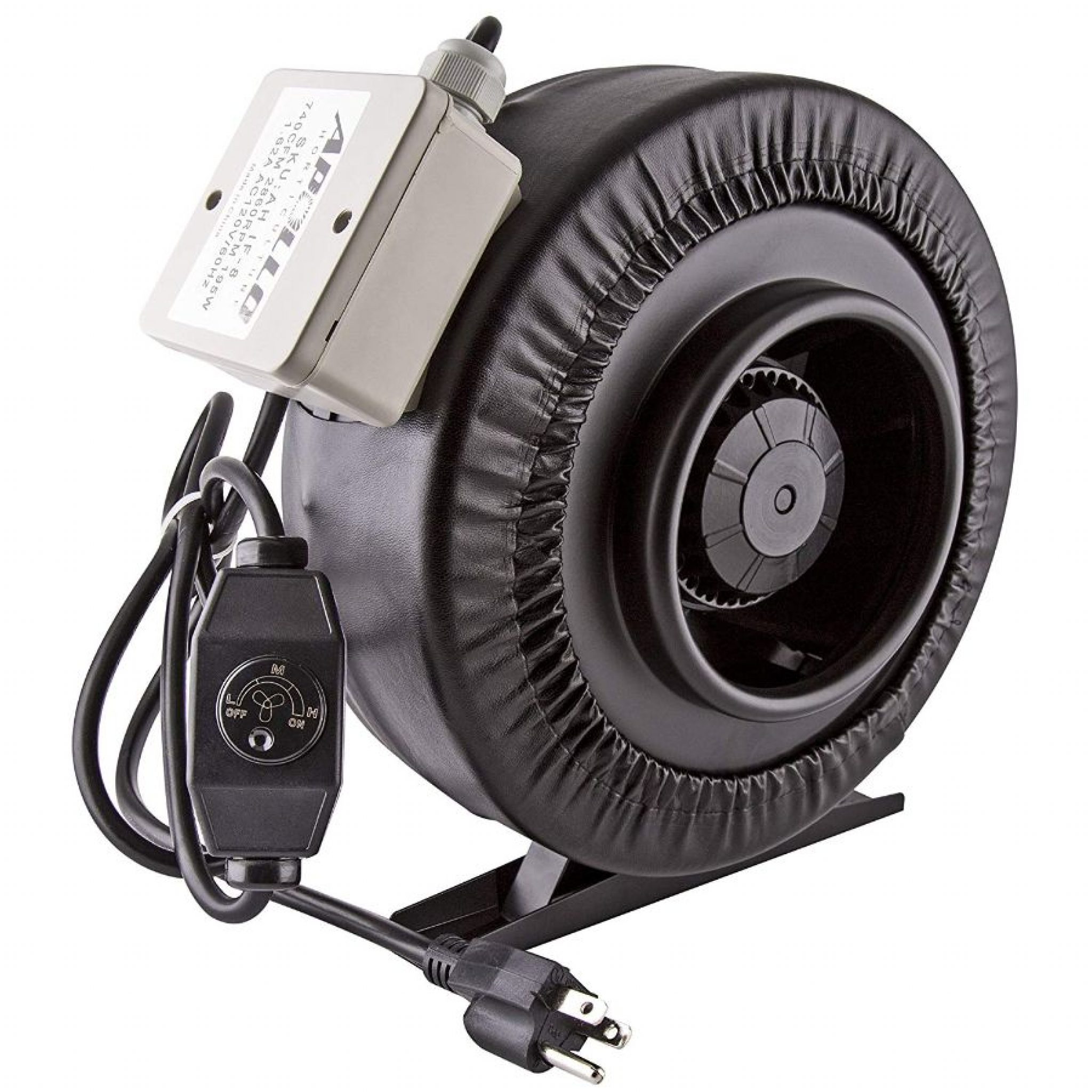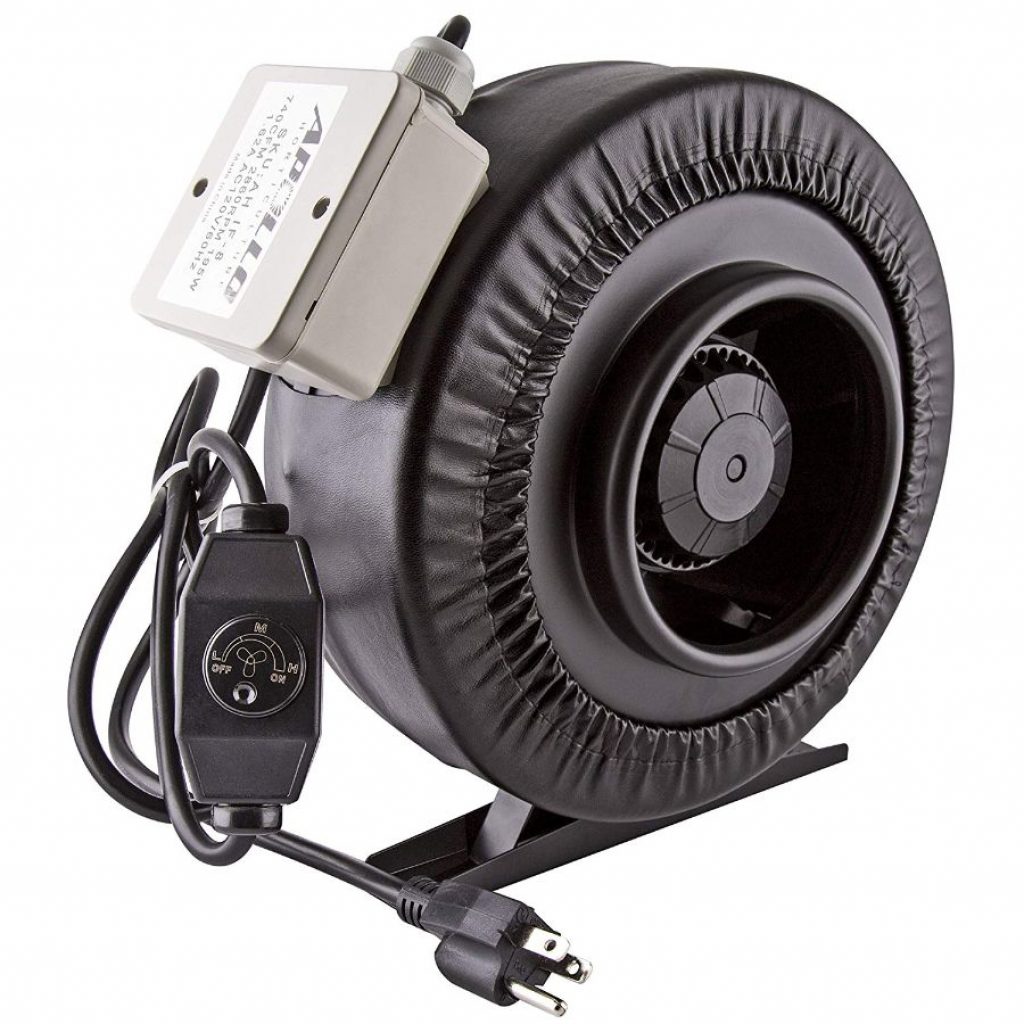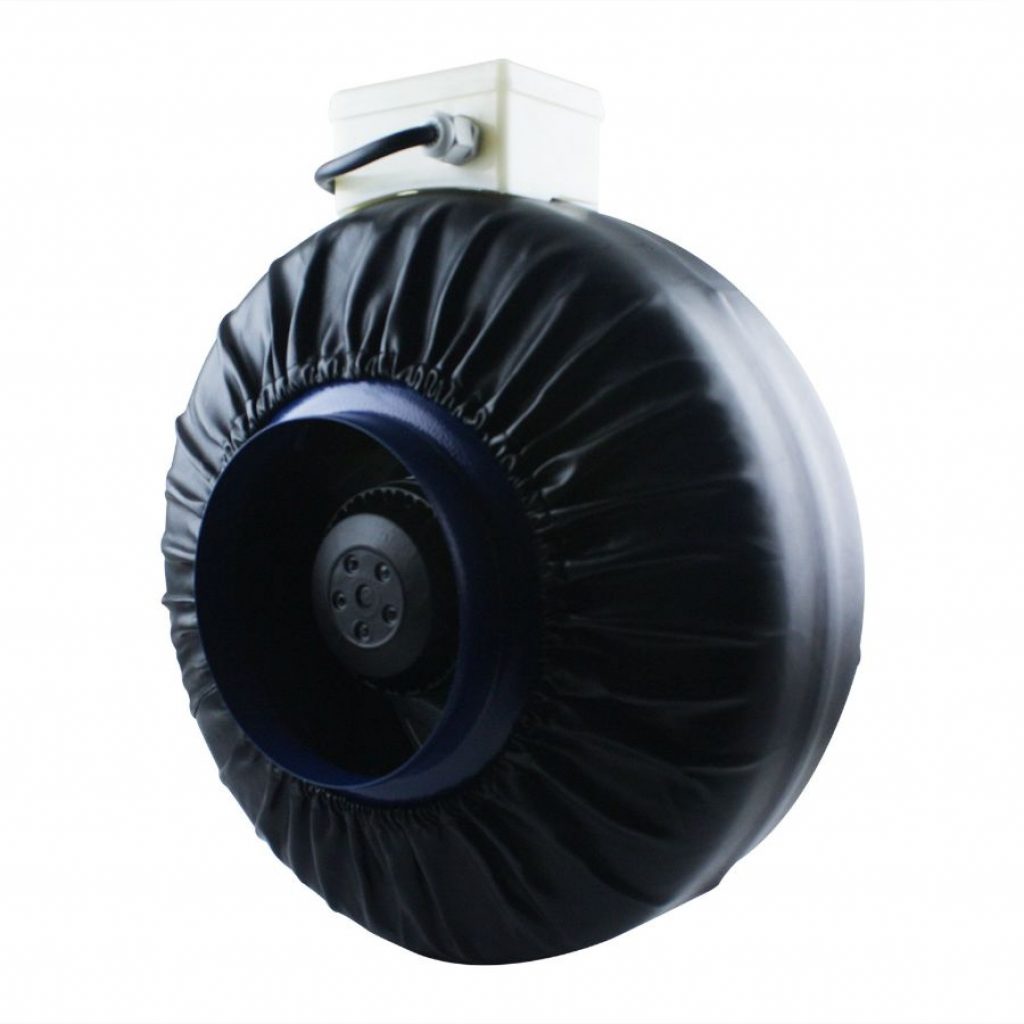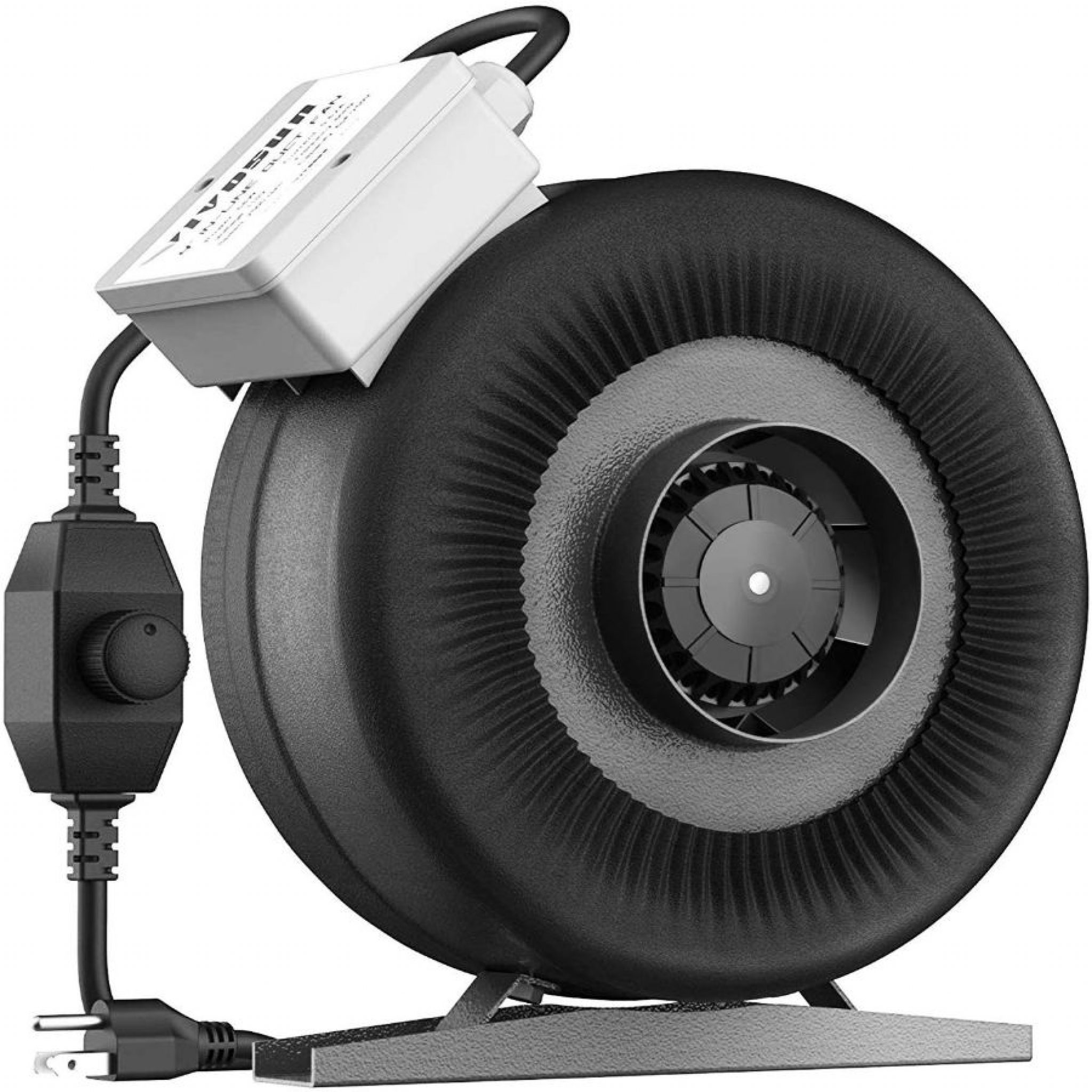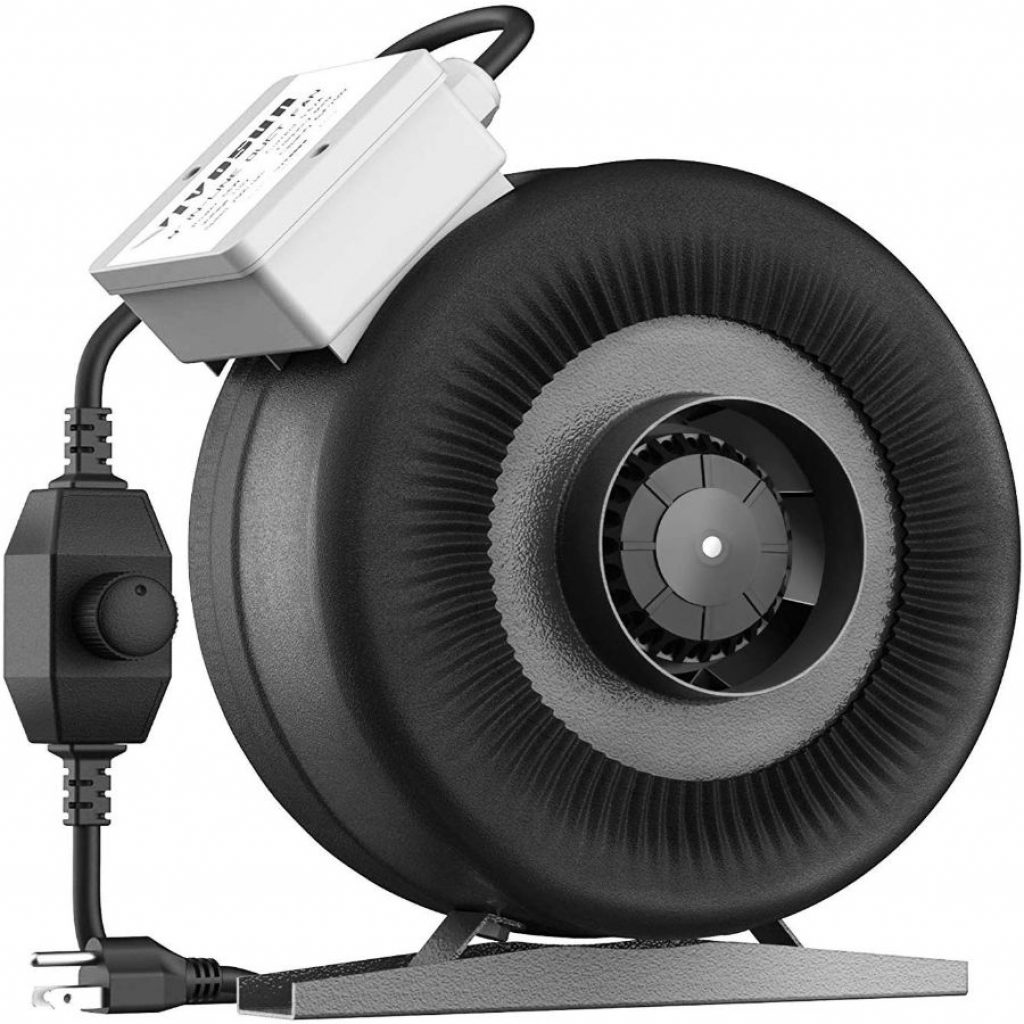 The 8-inch plastic vent fan comes with size 8" ducts that are removable to allow for cleaning. The variable inline fan has speed controls that enable you to continuously keep the air moving at a low temperature within your greenhouse environment.
The product is suitable for multiple uses apart from the grow tent. It is the most versatile fan within the Apollo brand. You can use it to cool larger areas due to its hire inflow/outflow capacity.
Therefore, you can carry out your hydroponics activities without any stress. The 1-year manufacturer's warranty ensures that you have a substantial period whereby you can obtain cost-free maintenance on non-mechanical damages.
You do not have to struggle to mount this fan at any corner of your tent; it comes with a stand. Nevertheless, you can customize its location based on your needs. Despite the 8-inch fan size, it only measures 11.8" by 9.6" by 9.25". This is a lot smaller than a considerable number of fans within its league.

---
PROS:
high level of versatility;
highly durable;
quiet;
adjustable speed control;
removable ducts for easier servicing.
CONS:
it consumes a considerably high amount of power: 190W.
Apollo Horticulture 6" Inch Inline Fan: Small Grow Room Ventilation That Lasts Long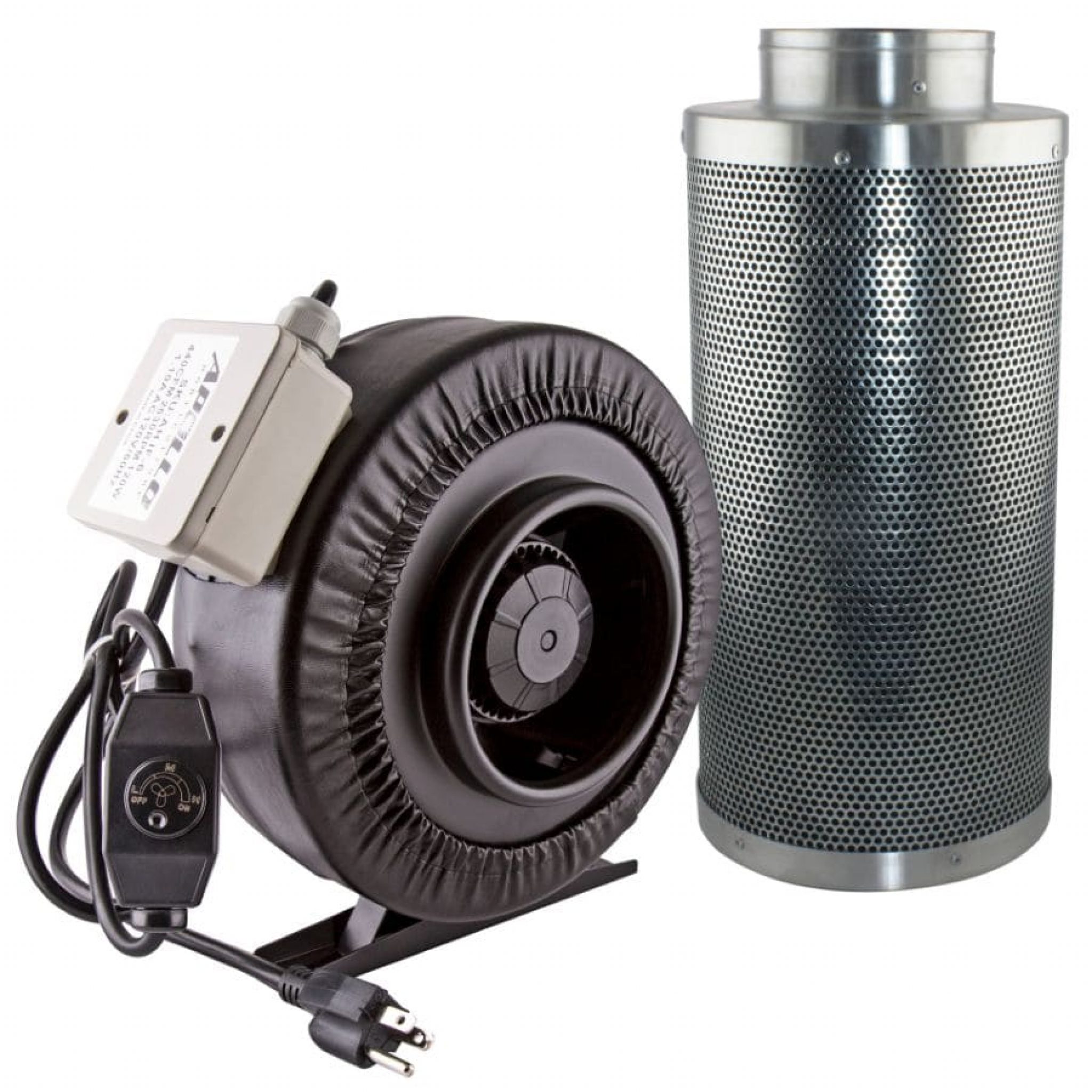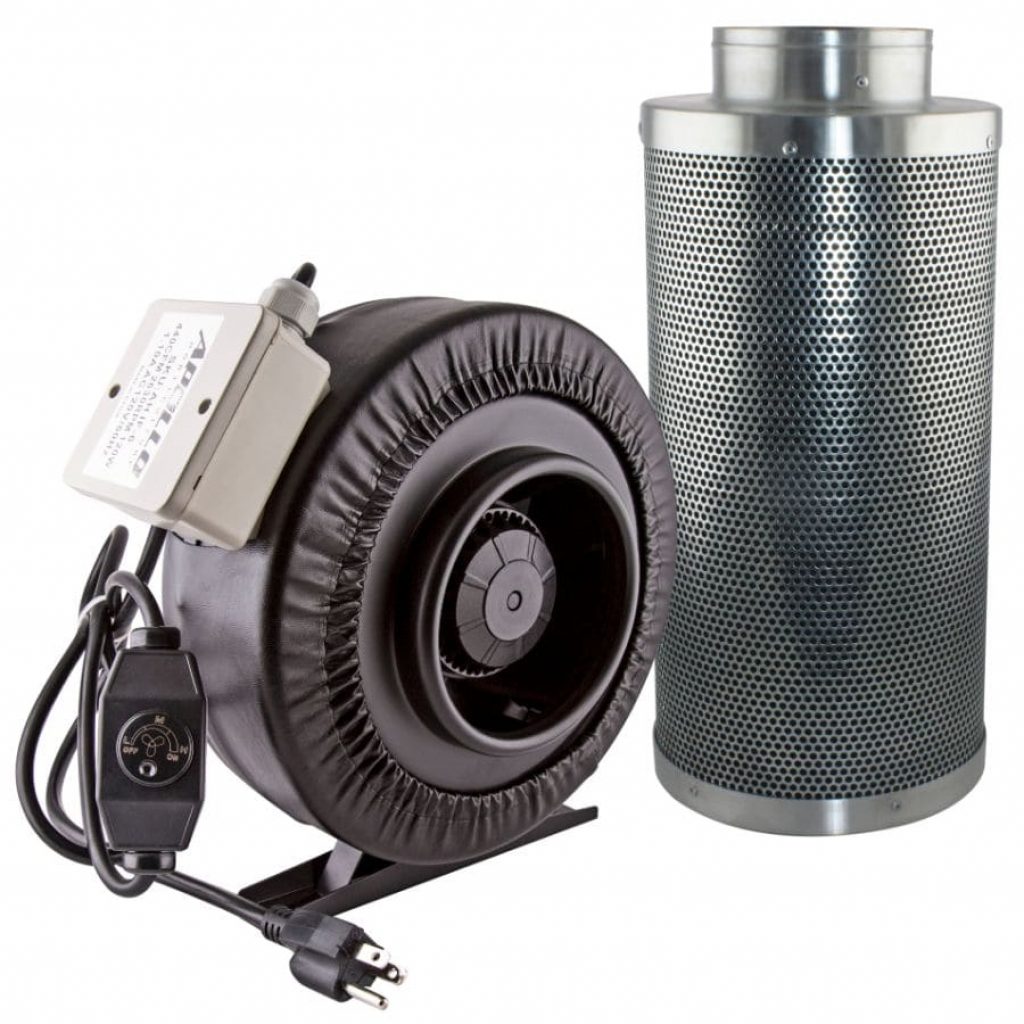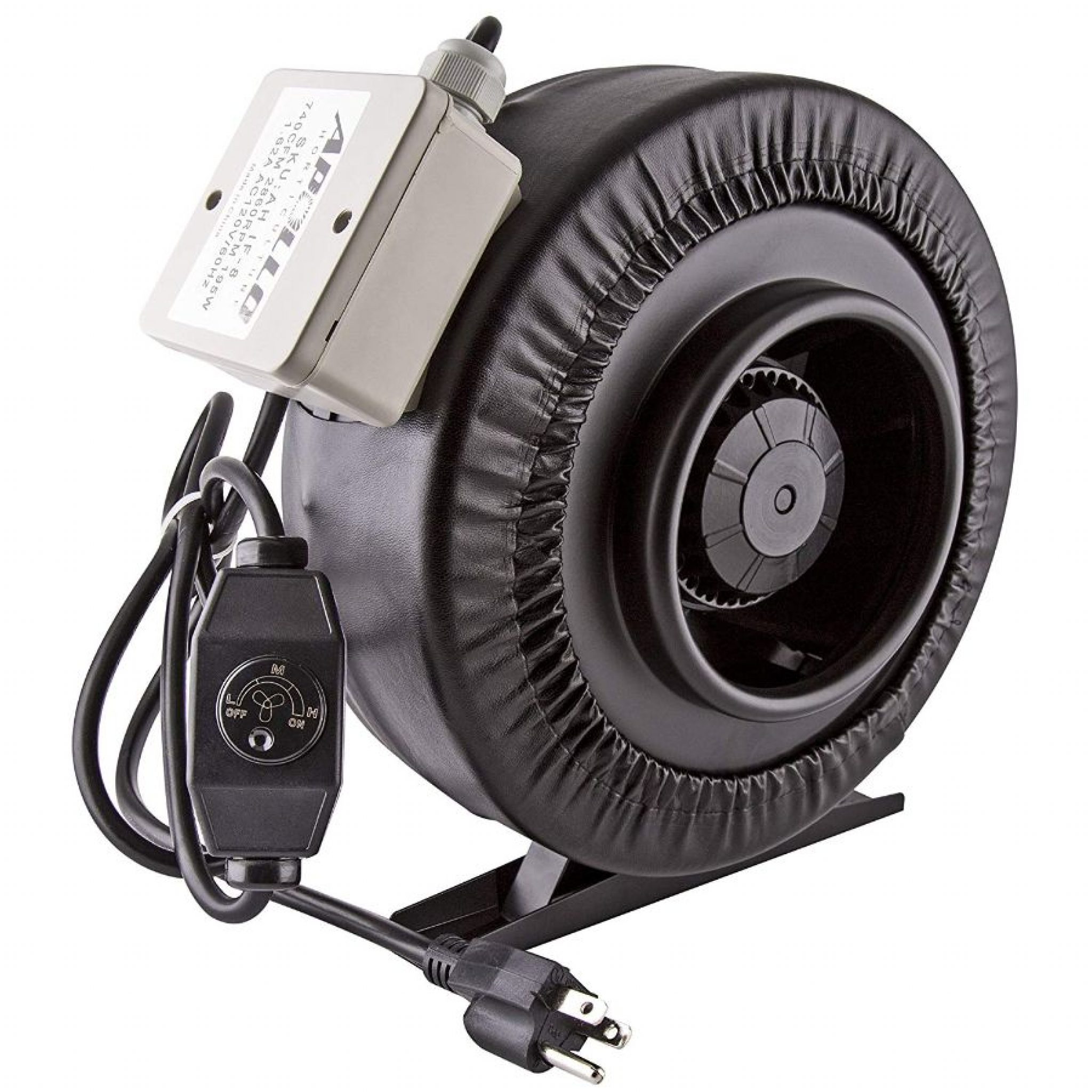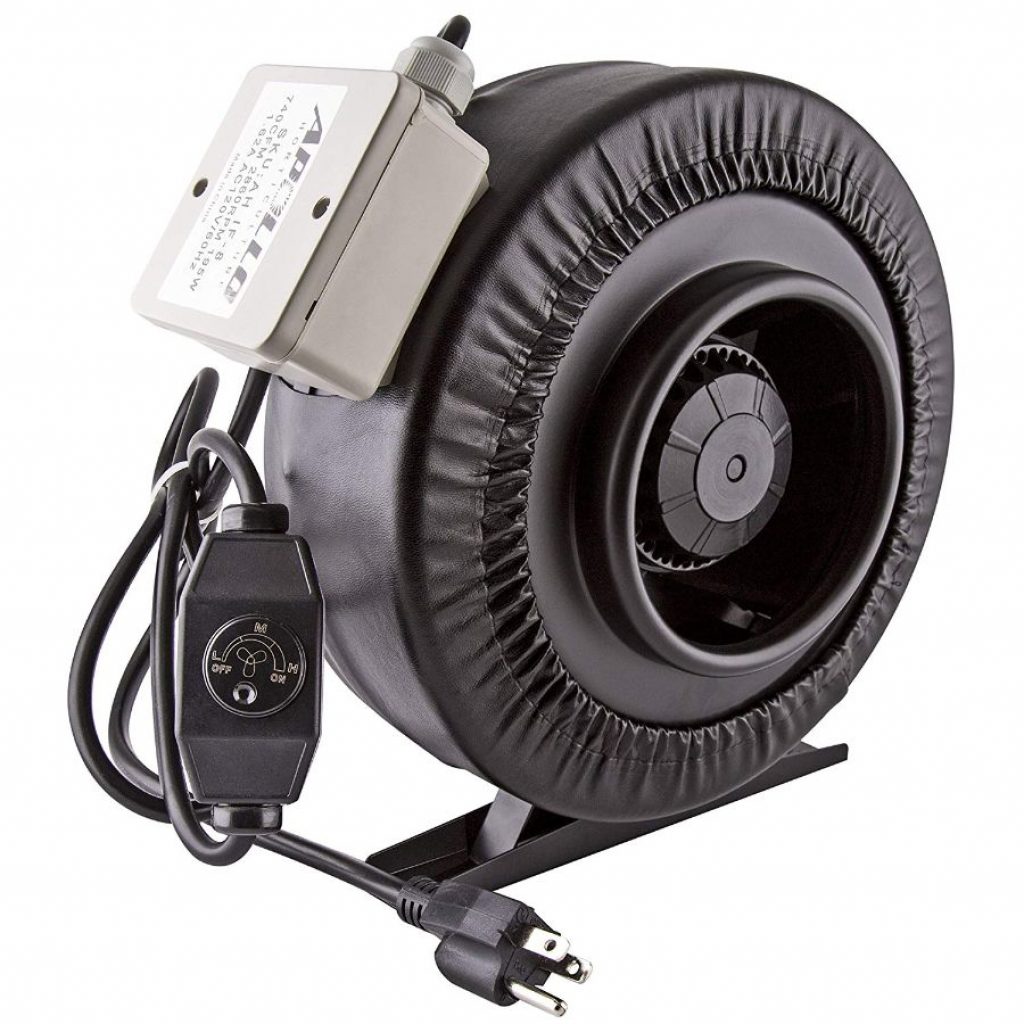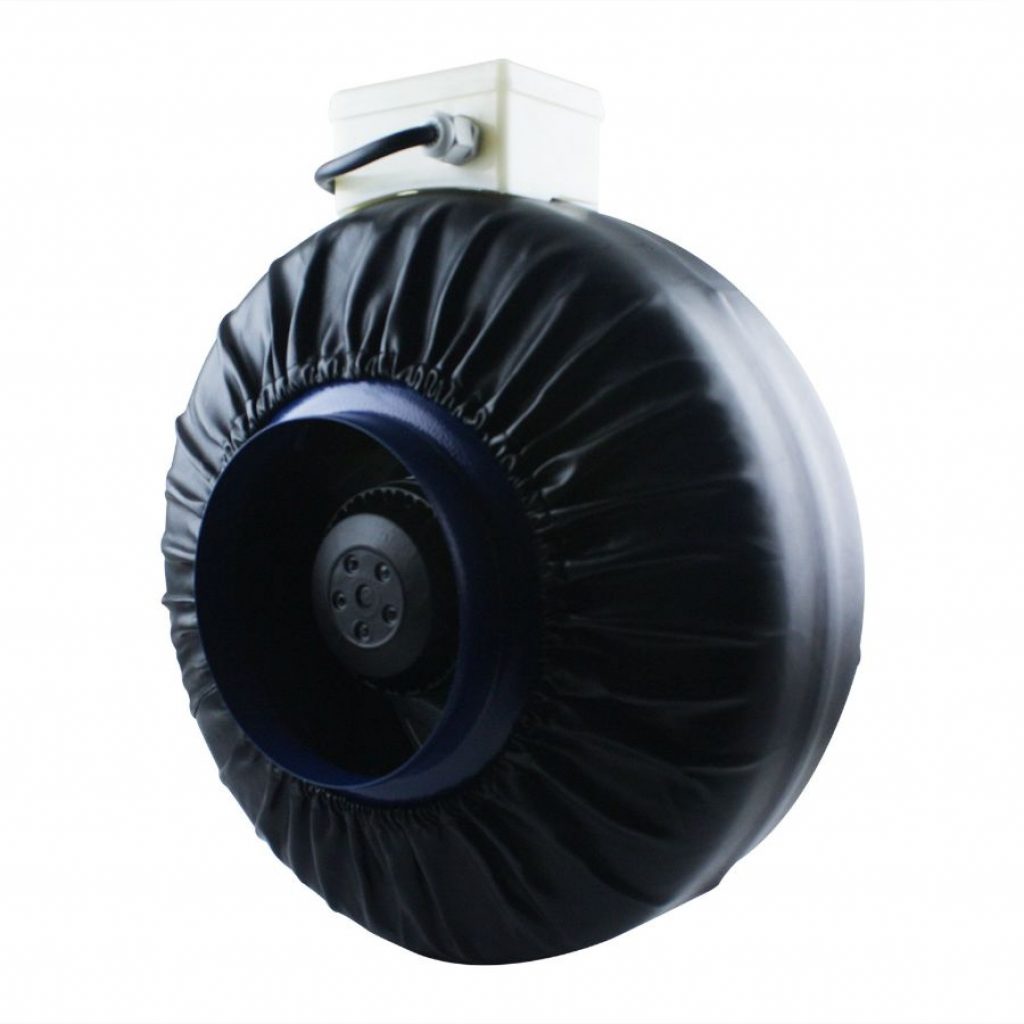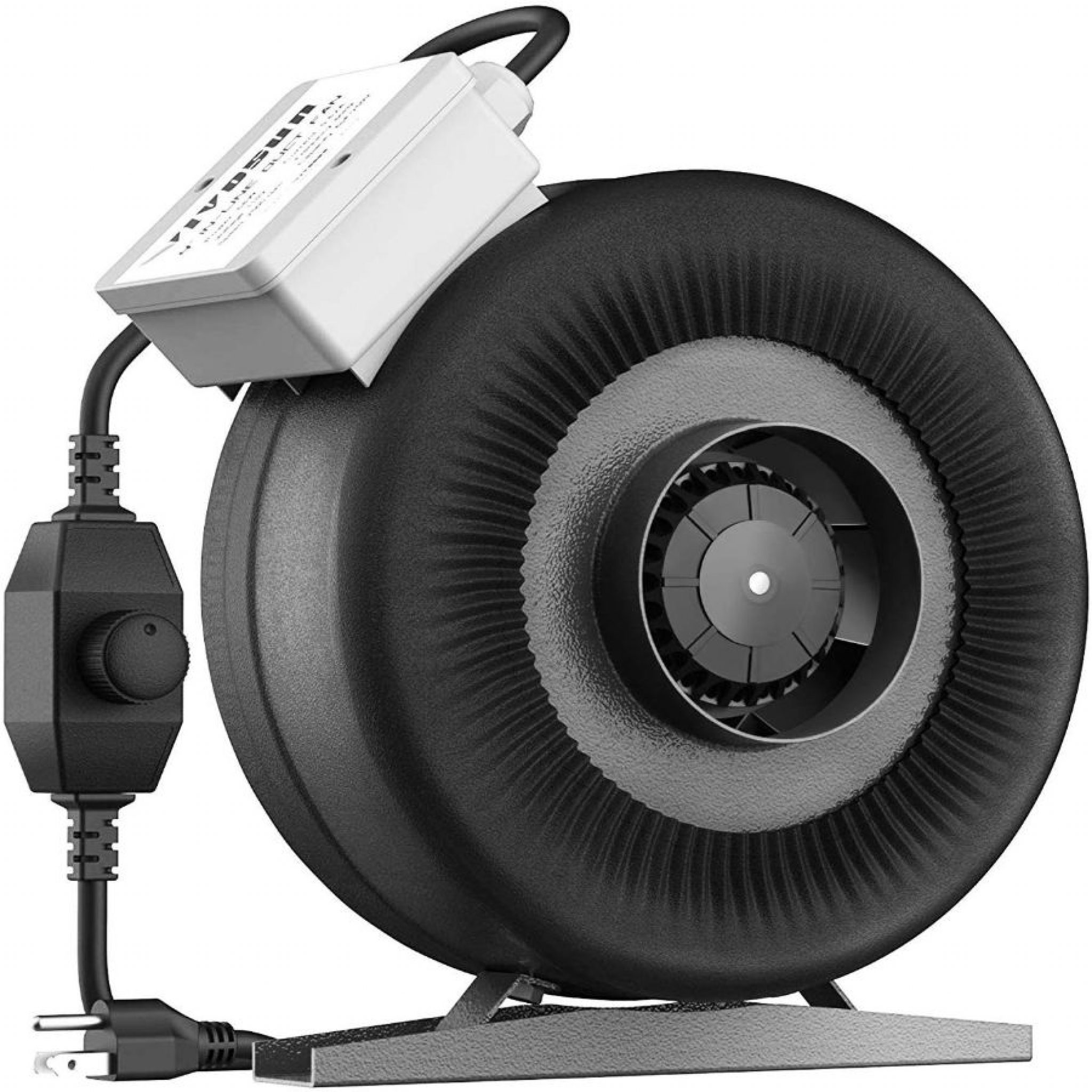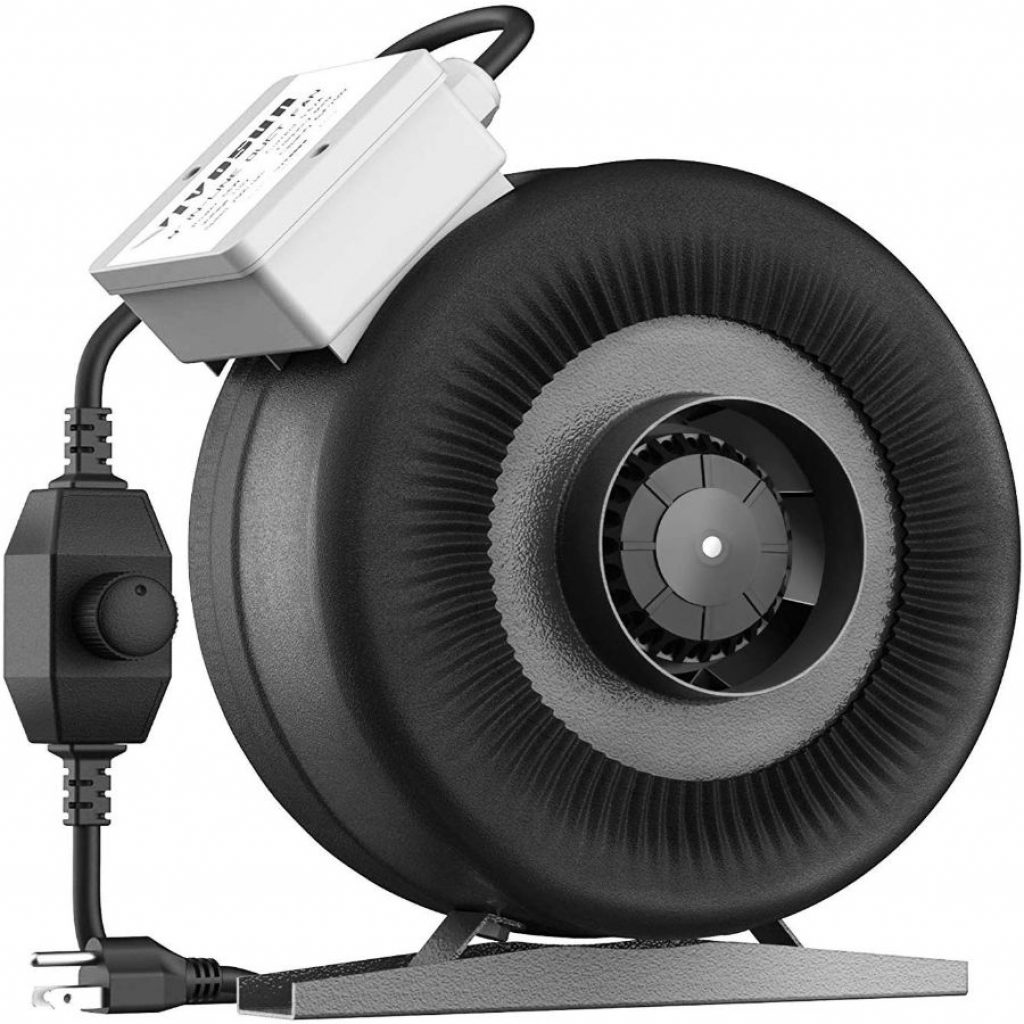 The six-inch Apollo Horticulture inline fan offers you superior quality at a pocket-friendly price. The manufacturer employs the most cutting-edge technology that is extremely easy to utilize. Additionally, you are assured of exceptional customer support.
This fan can be your lighthouse within the realm of small grow room ventilation. It enables you to focus your energy on the optimum nourishment of your plants. This model has been designed to provide the highest possible level of durability. What's more, this fan has been coated in aerodynamic powder, in addition to paint.
The in-built speed controller makes these fans an efficient & fairly priced option for the optimum growing environment regardless of the type of crops you are growing. Additionally, you will receive a mounting bracket that will enable you to fix it easily in whichever position you desire.
Lastly, the instructional pamphlet ensures that you do not mess while setting up the fan or during its operation. As such, you are less likely to get stuck or damage the fan. Therefore, you can safely use it for extended periods.

---
PROS:
affordable price;
highly durable;
in-built speed controller;
a well-detailed instruction manual.
CONS:
it is not advisable to operate the fan at very low speeds It might overheat.
Can Fan GL56736746 Fan, 6": Quietest Inline Fan for Grow Room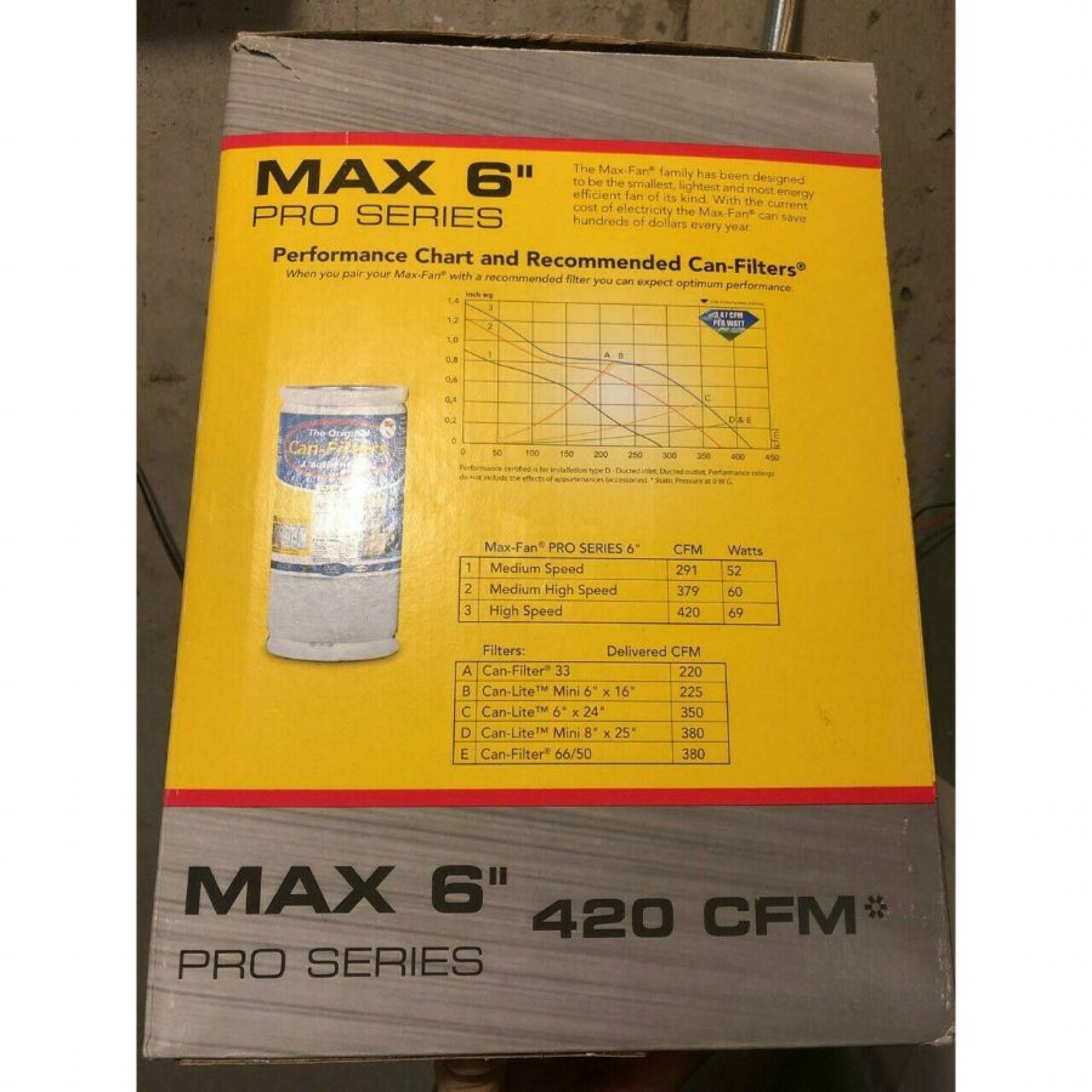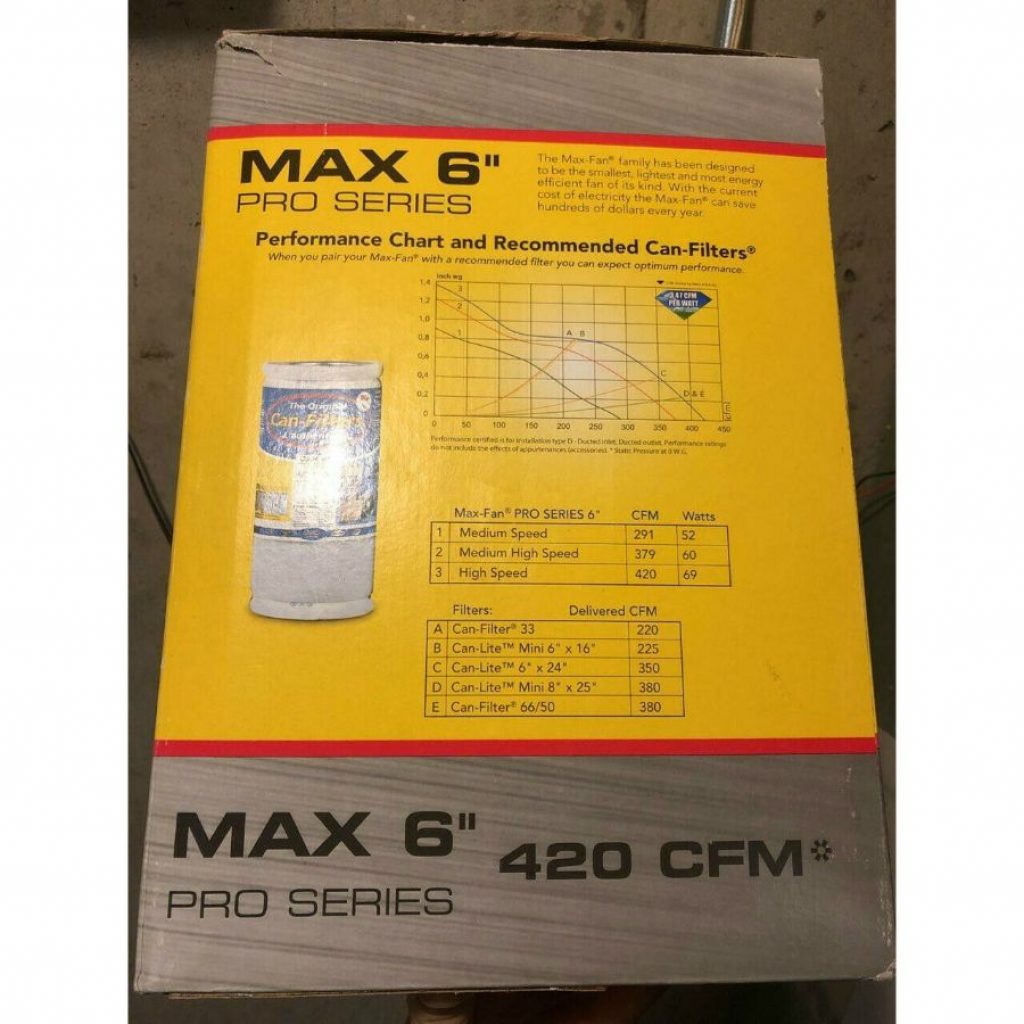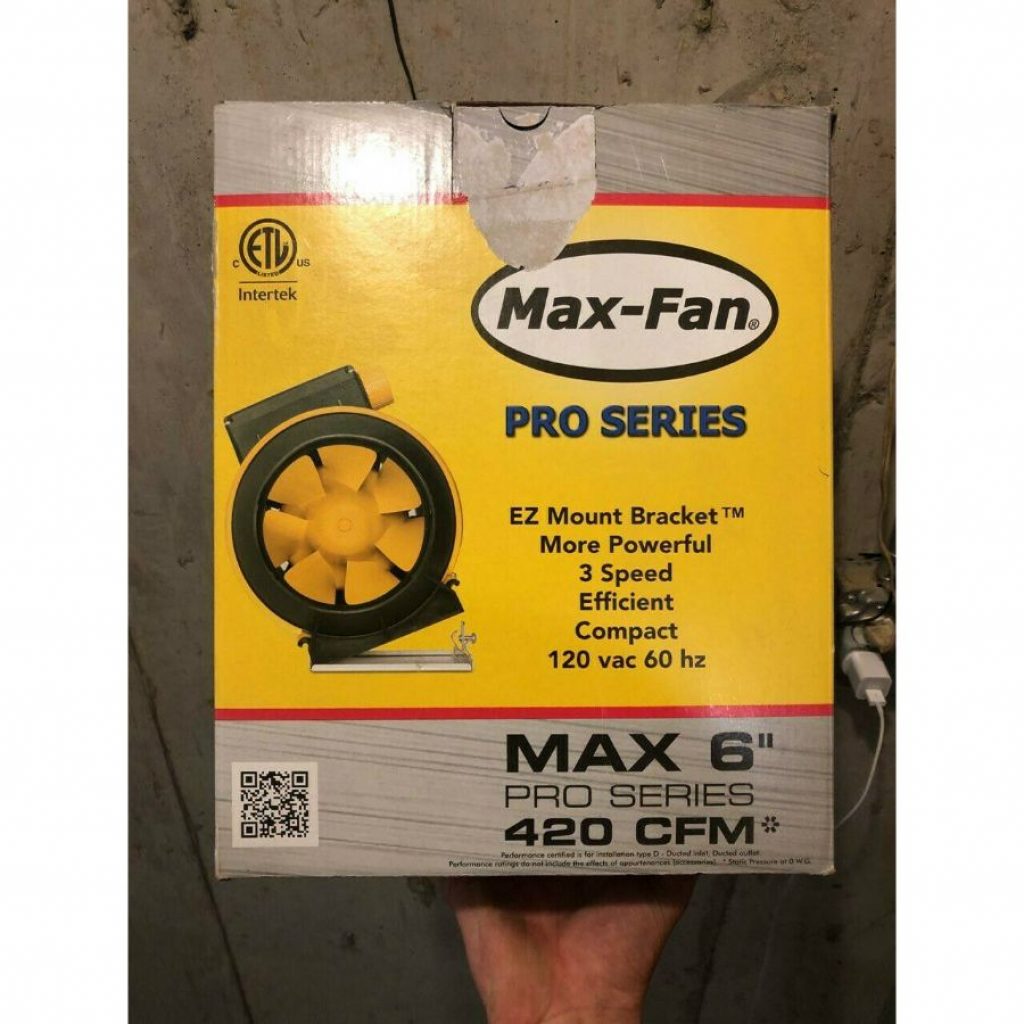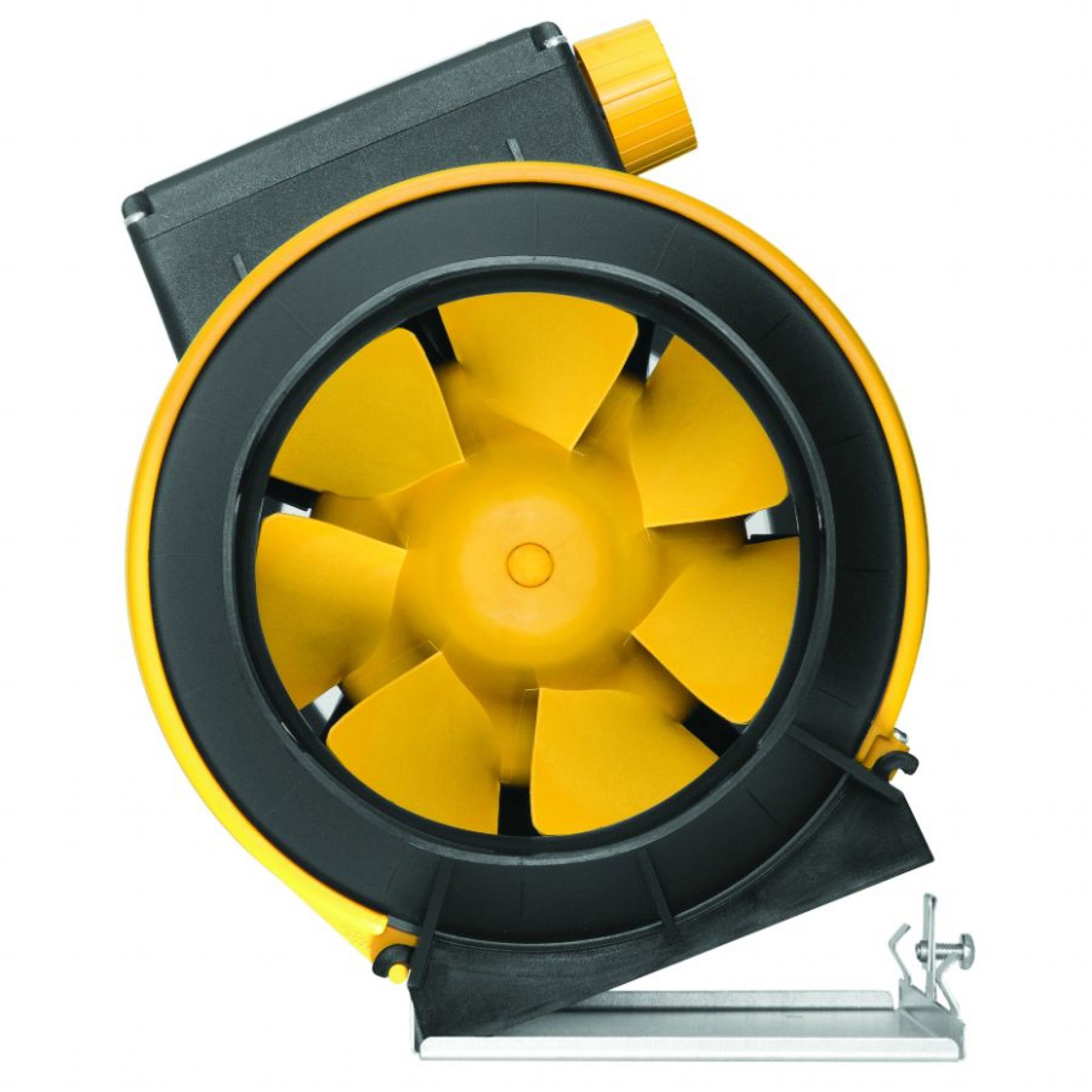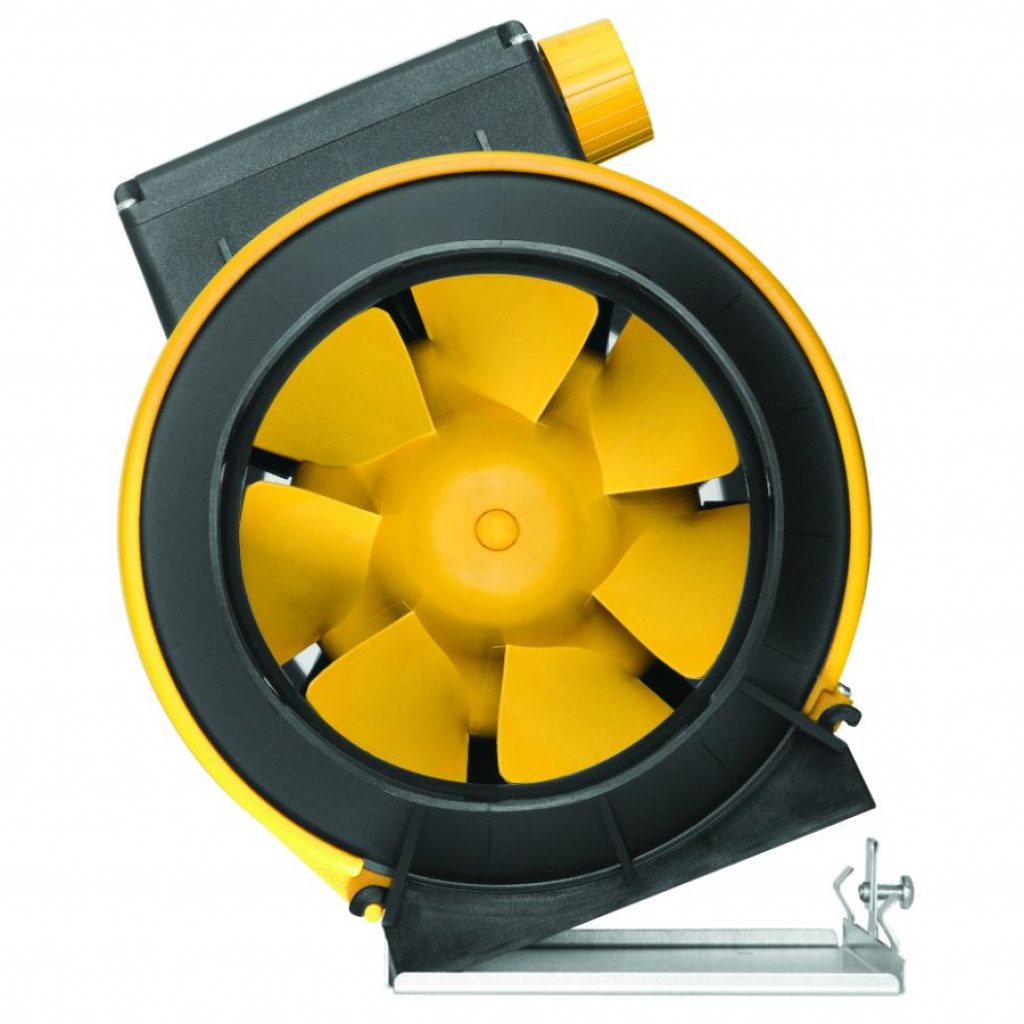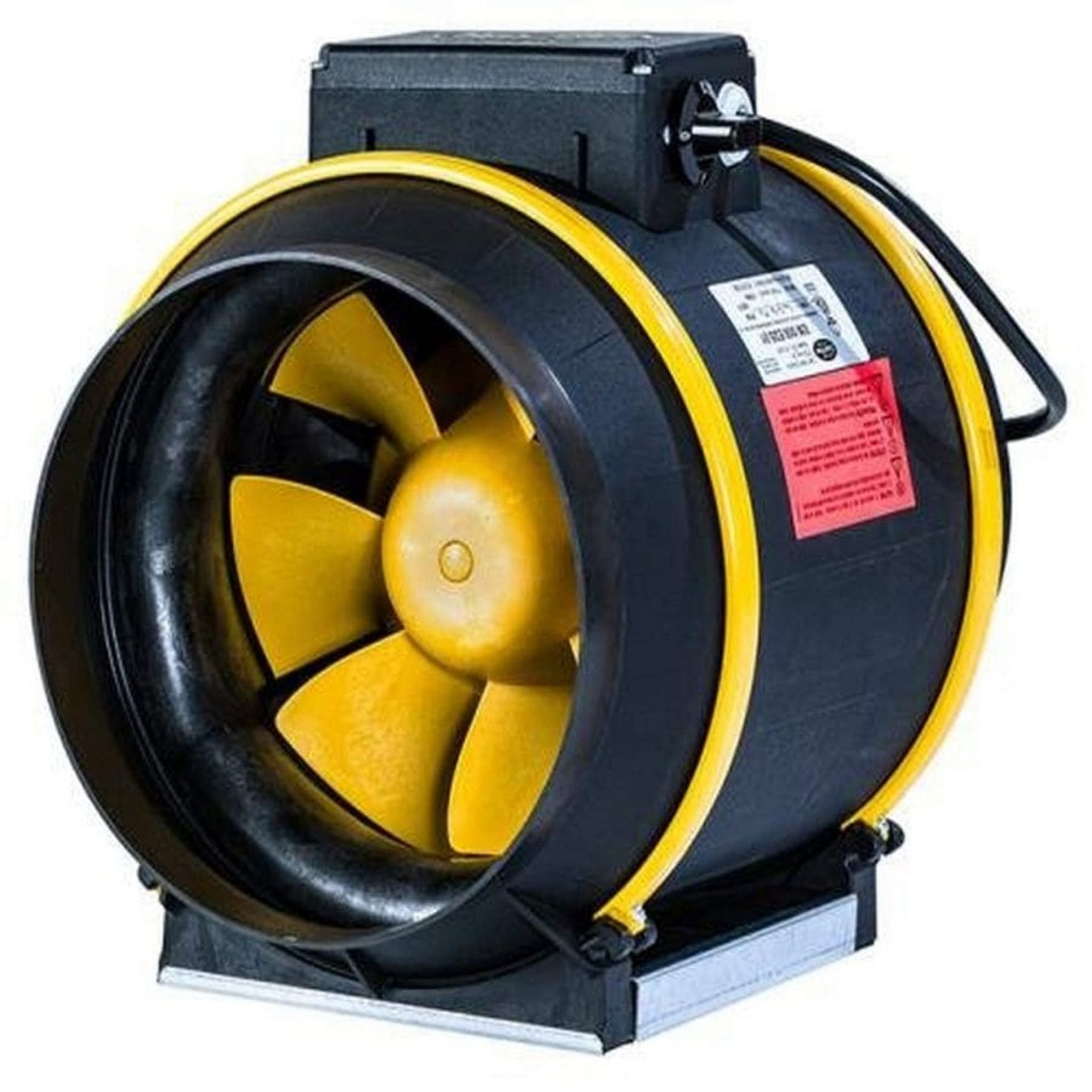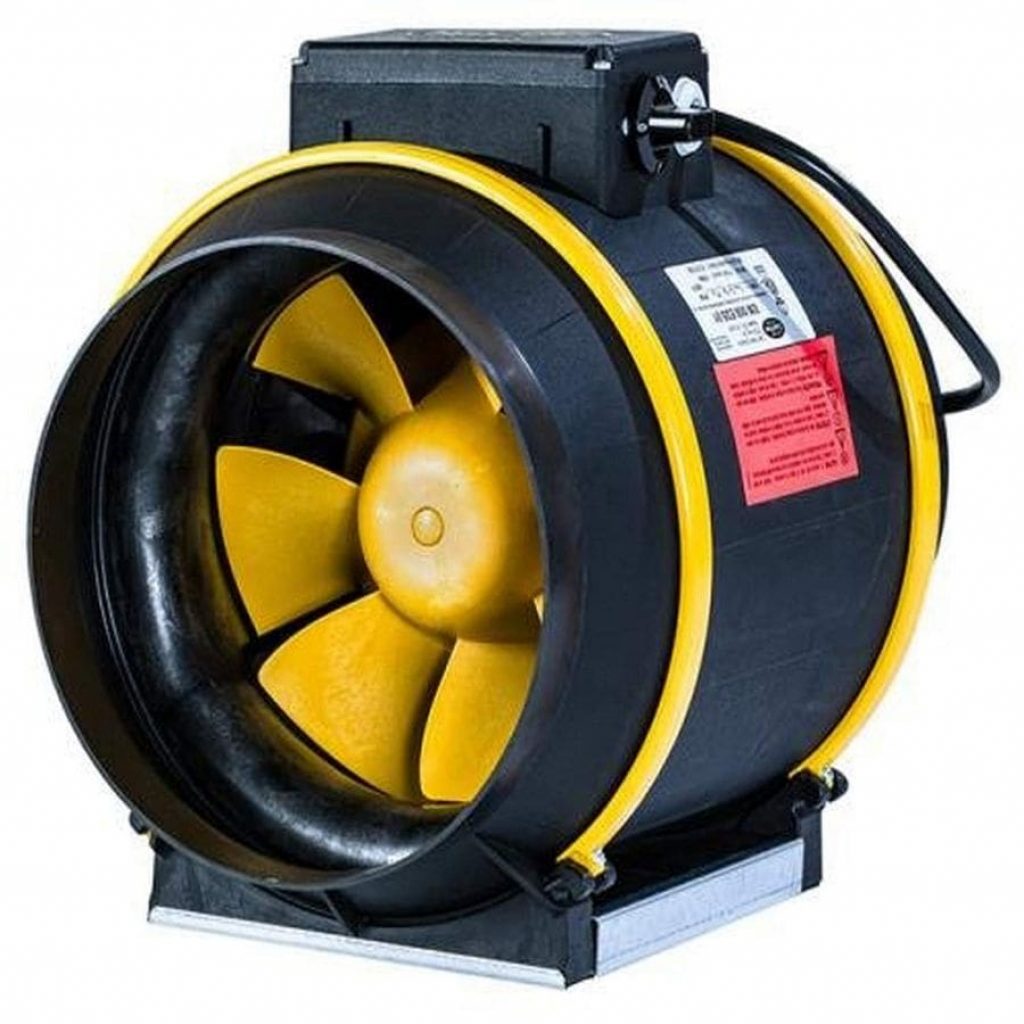 With a 420 CFM rating, this fan can easily cool the warm areas of your grow room. It comes with its stand, meaning that it can be mounted alongside your current ductwork for enhanced airflow, or function as a standalone fan.
The item also has a durable casing that blends with the environment. Nevertheless, its gentle breeze cannot knock down or damage plants.
Moreover, this fan is capable of a high-speed airflow ranging up to 420 CFM, thus effectively circulating the air and providing the needed ventilation. Some of the key features entail a line booster fan that can be aligned with the existing ductwork to enhance airflow. It is arguably the quietest inline fan for grow room functions. It utilizes 69 watts of power through a 120v cord. This 420 CFM Can Fan is also straightforward to operate and highly economical in terms of power.
This grow room fan ranks as the best small grow fan, most energy-efficient, and lightest in the category. It saves more energy than the original designs. The plastic housing reinforced with fiberglass only enhances its sturdiness and durability.

---
PROS:
it comes with a long power cord enabling easy operation far from a power source;
quiet operation;
safe to operate;
it can be used independently or with a duct system.
CONS:
no provision for battery use;
ideal for small to medium-sized grow rooms.
VinTech IF6CF620 6" Inline Duct Fan 440 CFM: Ventilation Fan That Is Easy to Operate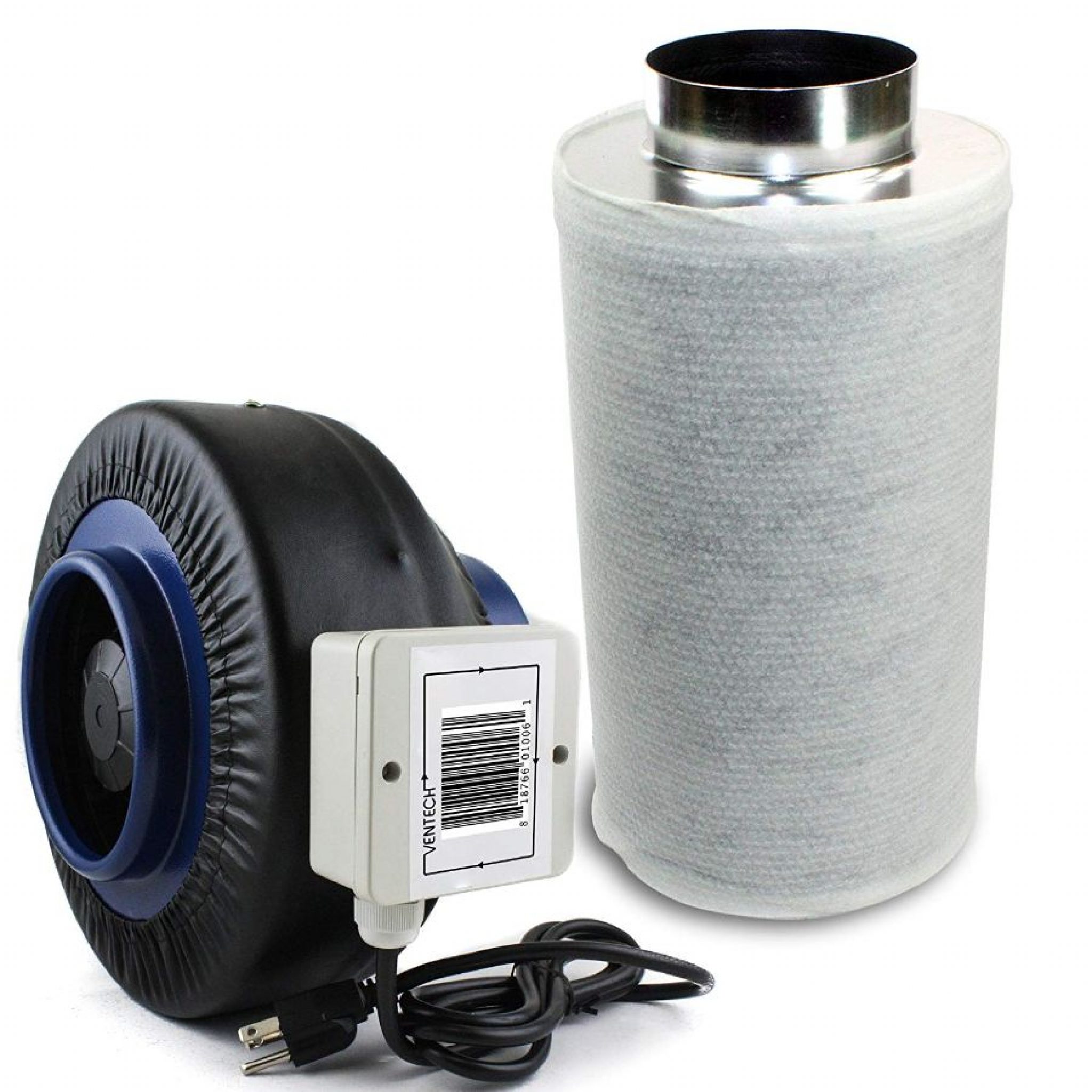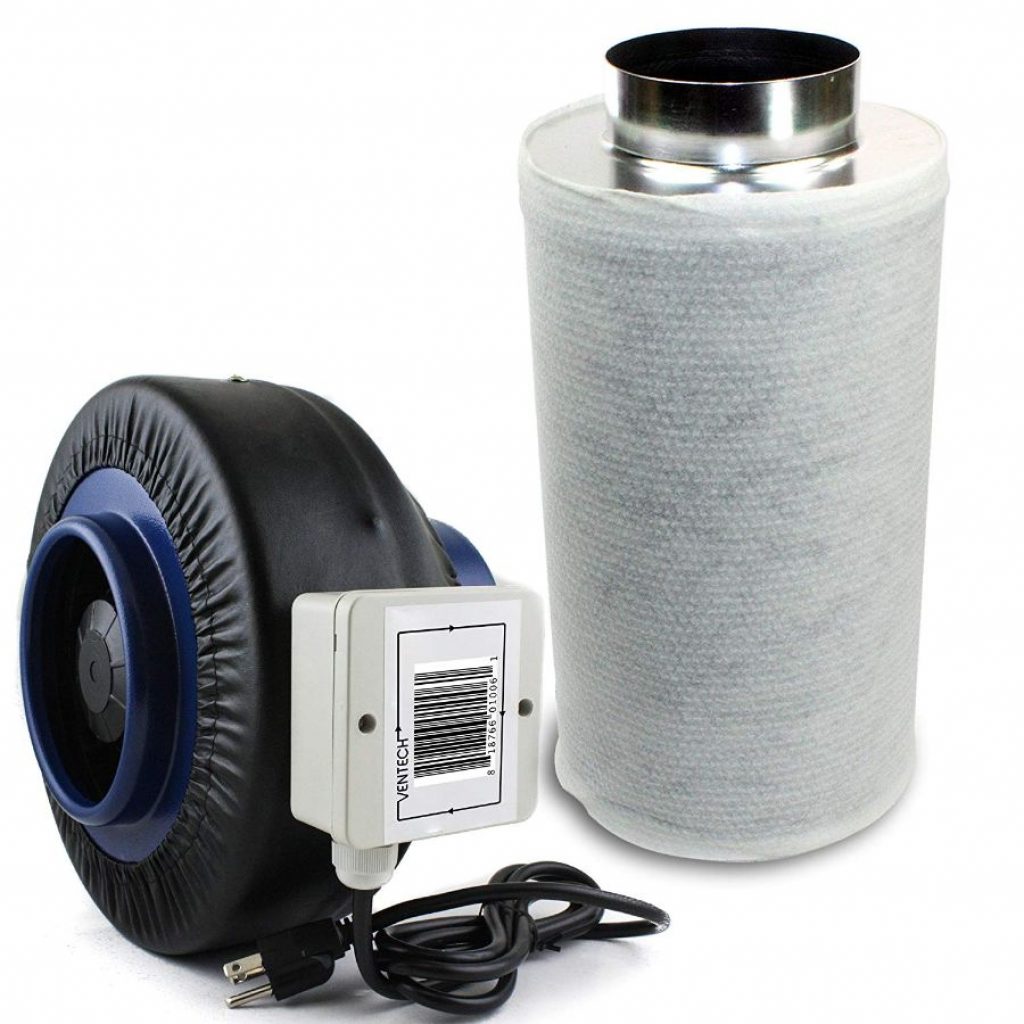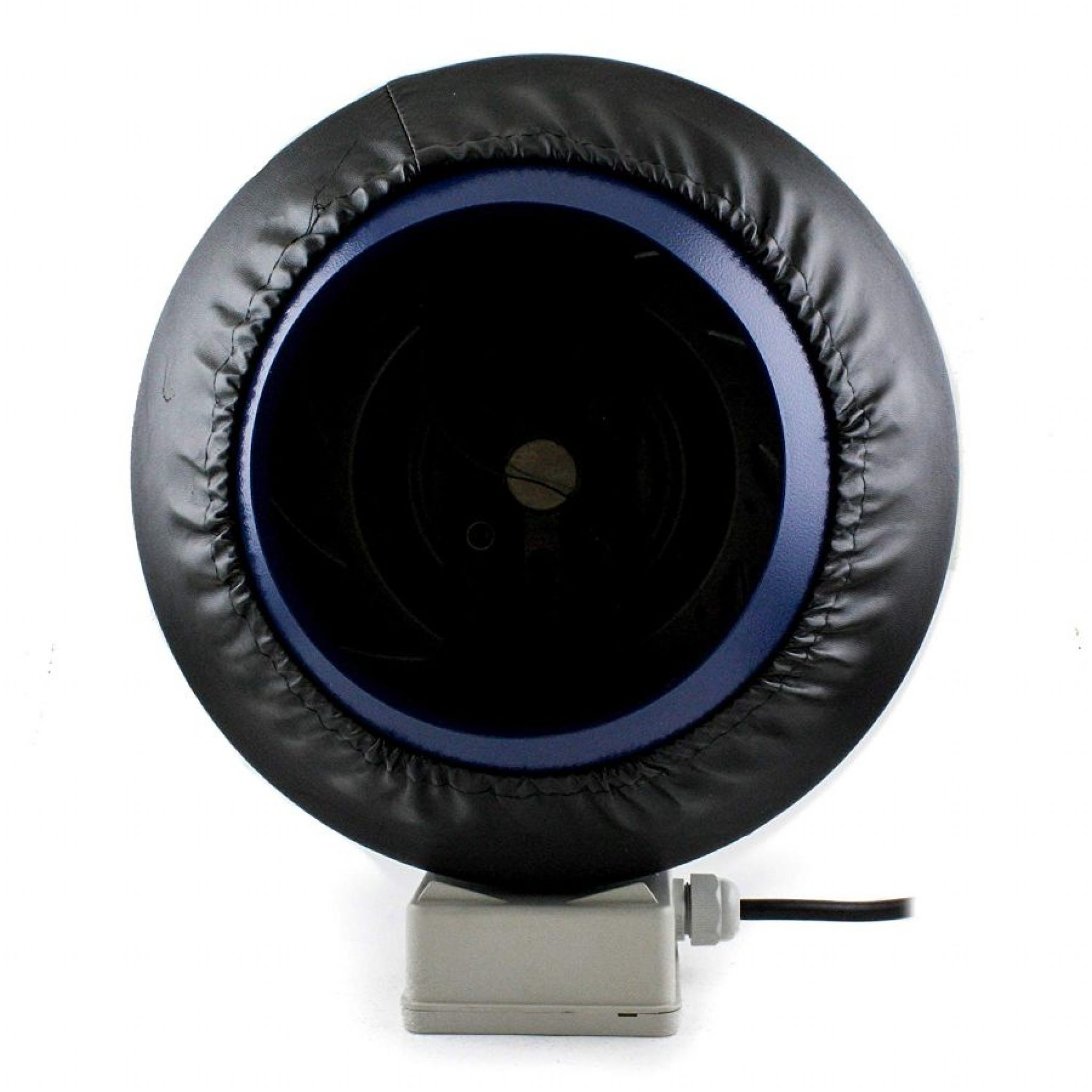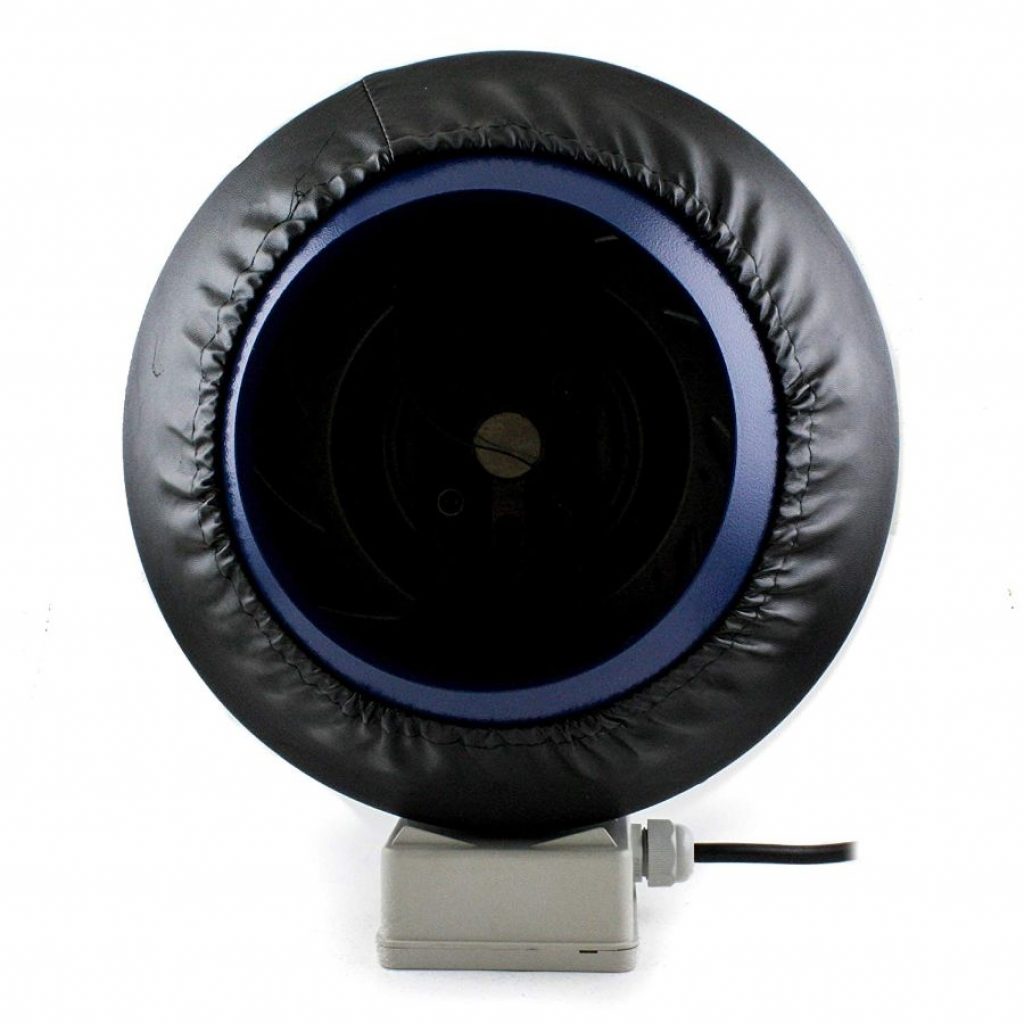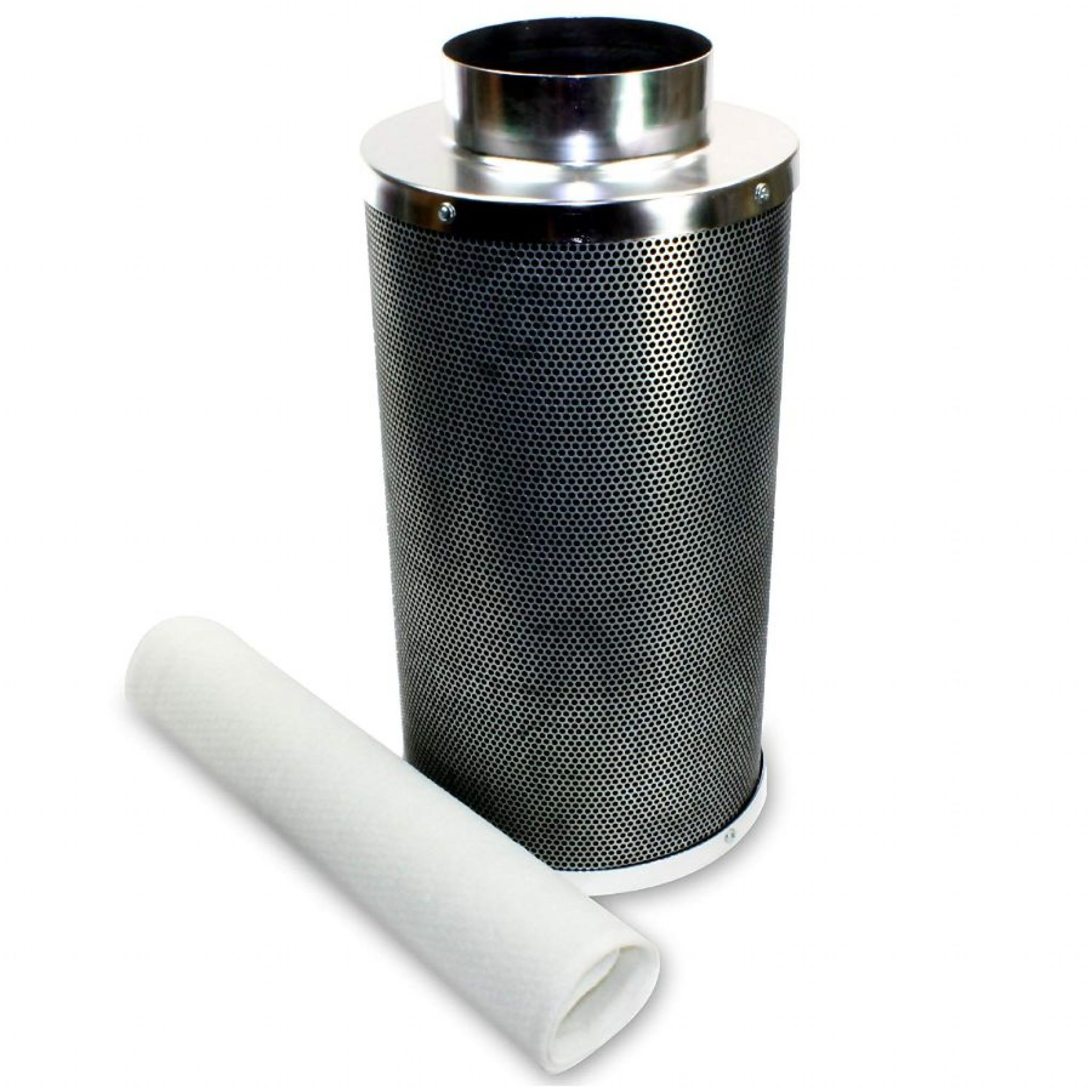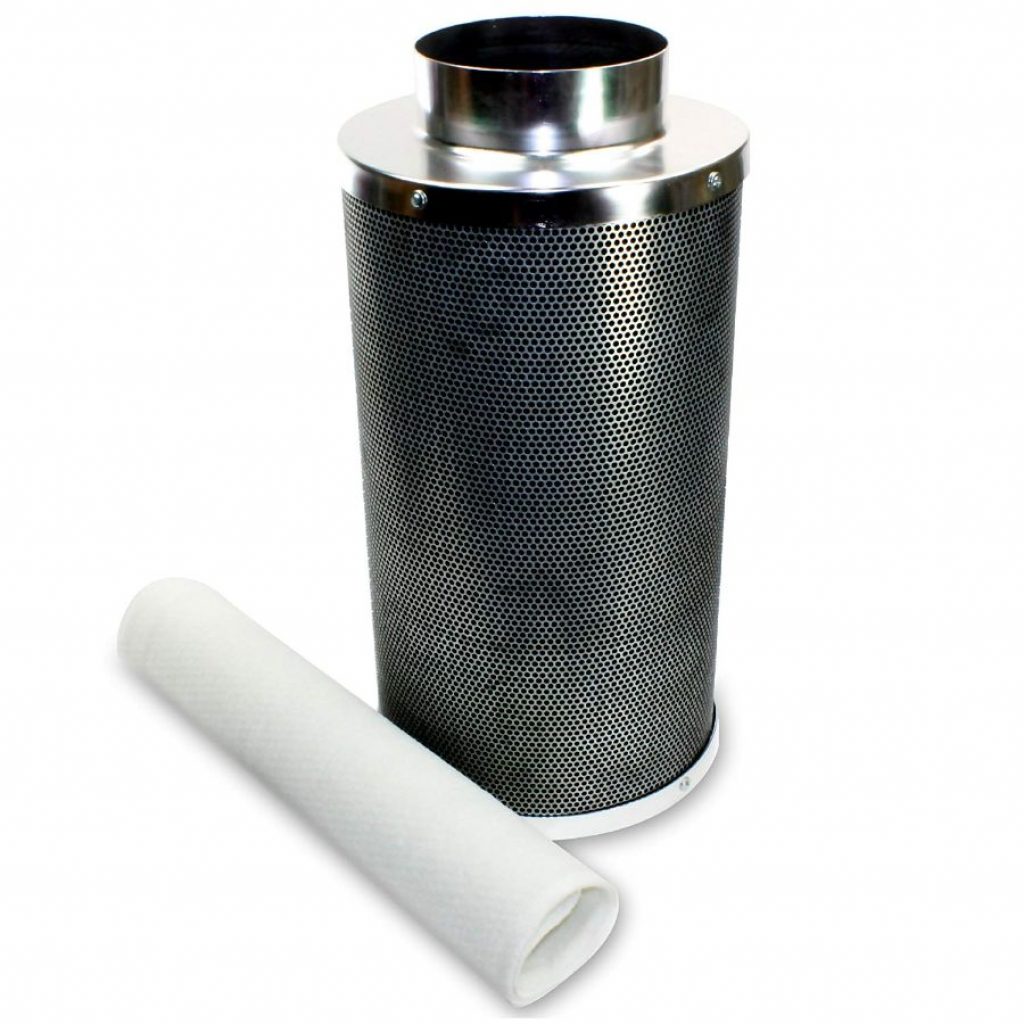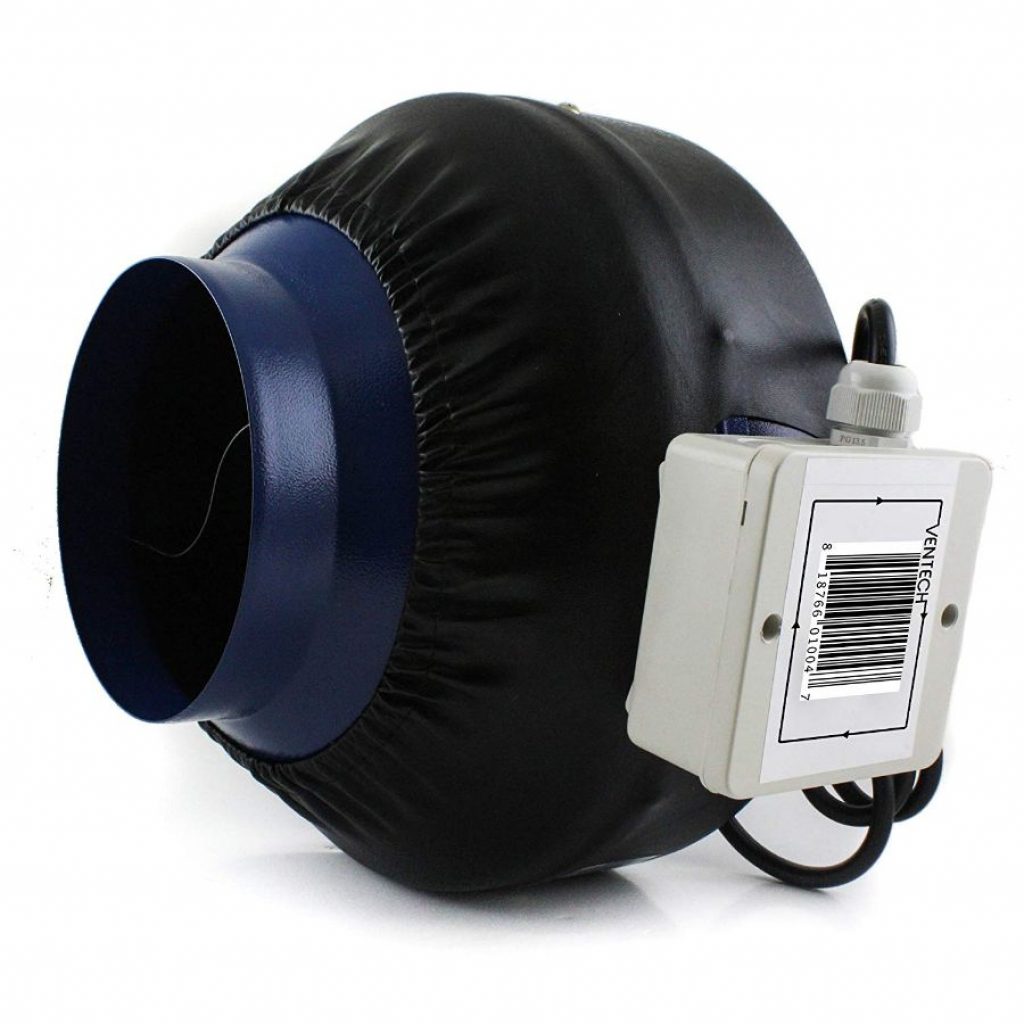 With this item, you have an opportunity to eliminate any bad smells within your indoor garden easily. This can be an extremely daunting task if you do not have the right kind of fan.
Its carbon filters operate through extra fine virgin charcoal, filtering out all the odor from the air. What's more, the breeze & temperature control with this system is extremely easy even for first-time users. It is self-explanatory.
You will also get air-cooled lightening reflectors for rapid ventilation of your grow room. With the 6″ ducts, you can be assured that the fan will cater to a considerably large grow room real estate. It only weighs 5 pounds making it rather easy to relocate as necessary.
In terms of power, this fan consumes only 121 Watts. Its input voltage is 110V at a frequency of 60 Hertz and a current of 1.1 Amperes. Therefore, you will not worry much about your utility bills while operating the device. Upon opening its box after purchase, you will find the actual fan, the wall mount, carbon filters between one to six inches, in addition to two instructional pamphlets.

---
PROS:
carbon filters that eliminate odor;
air-cooled lighting reflectors;
ease of operation;
low power consumption.
CONS:
it requires professional installation;
not suitable for enclosed environments.
Yescom HO 353CFM Hydroponics Ventilation: Best Water-Resistant Fan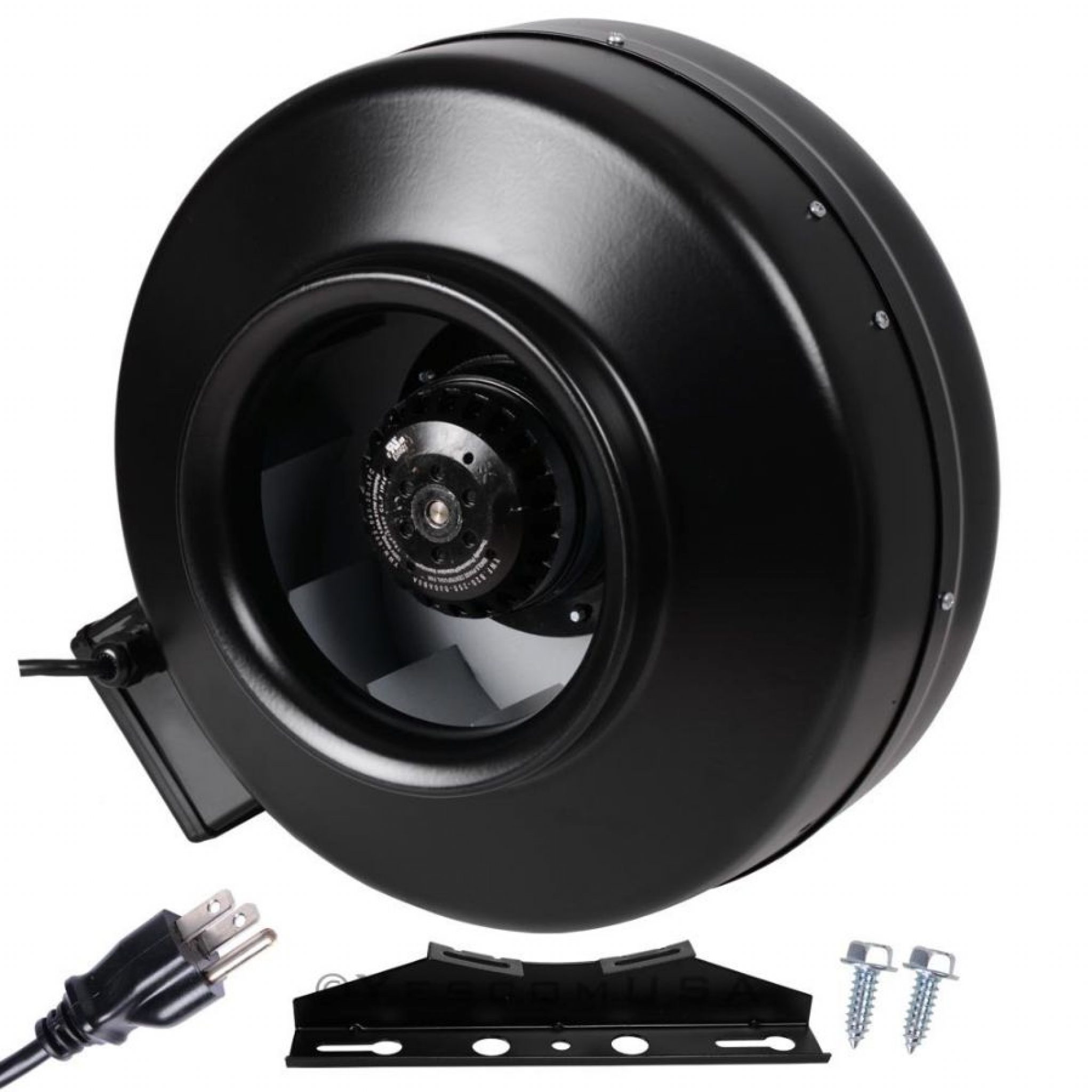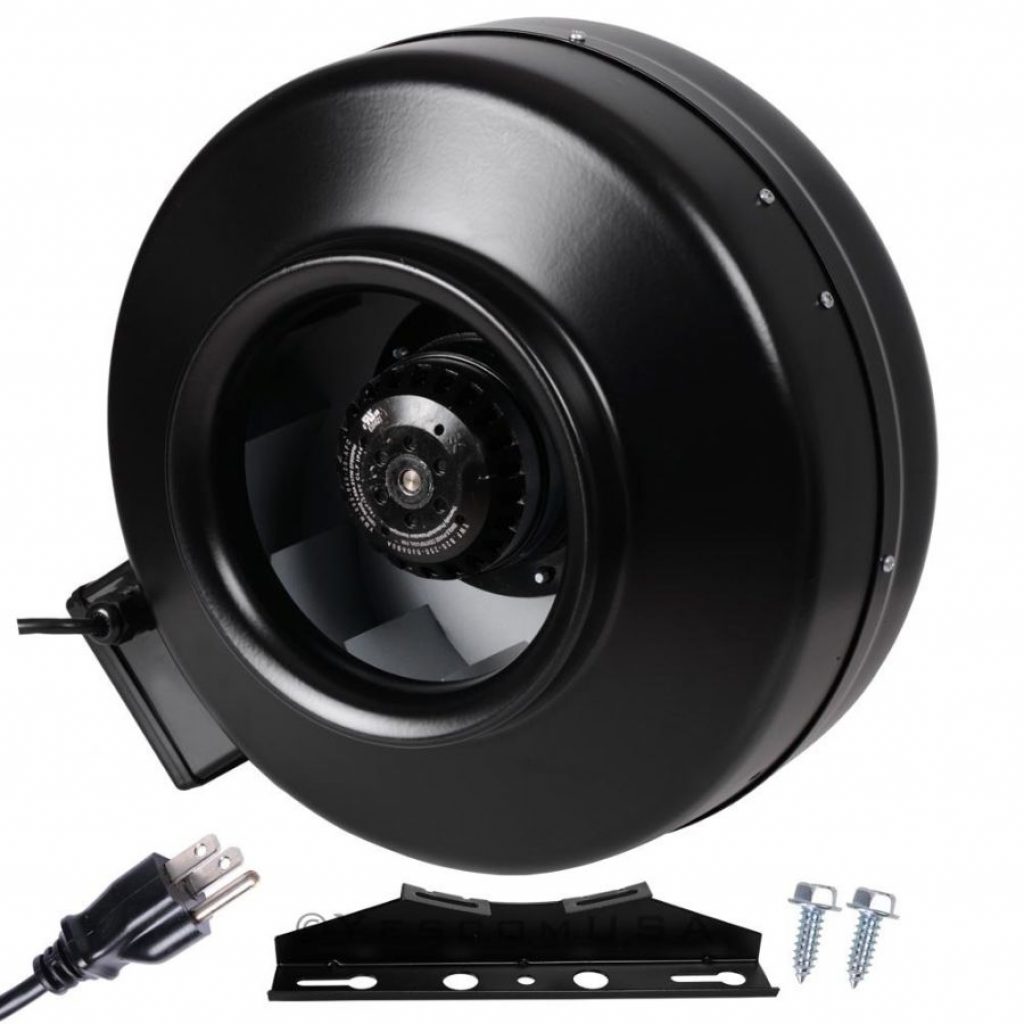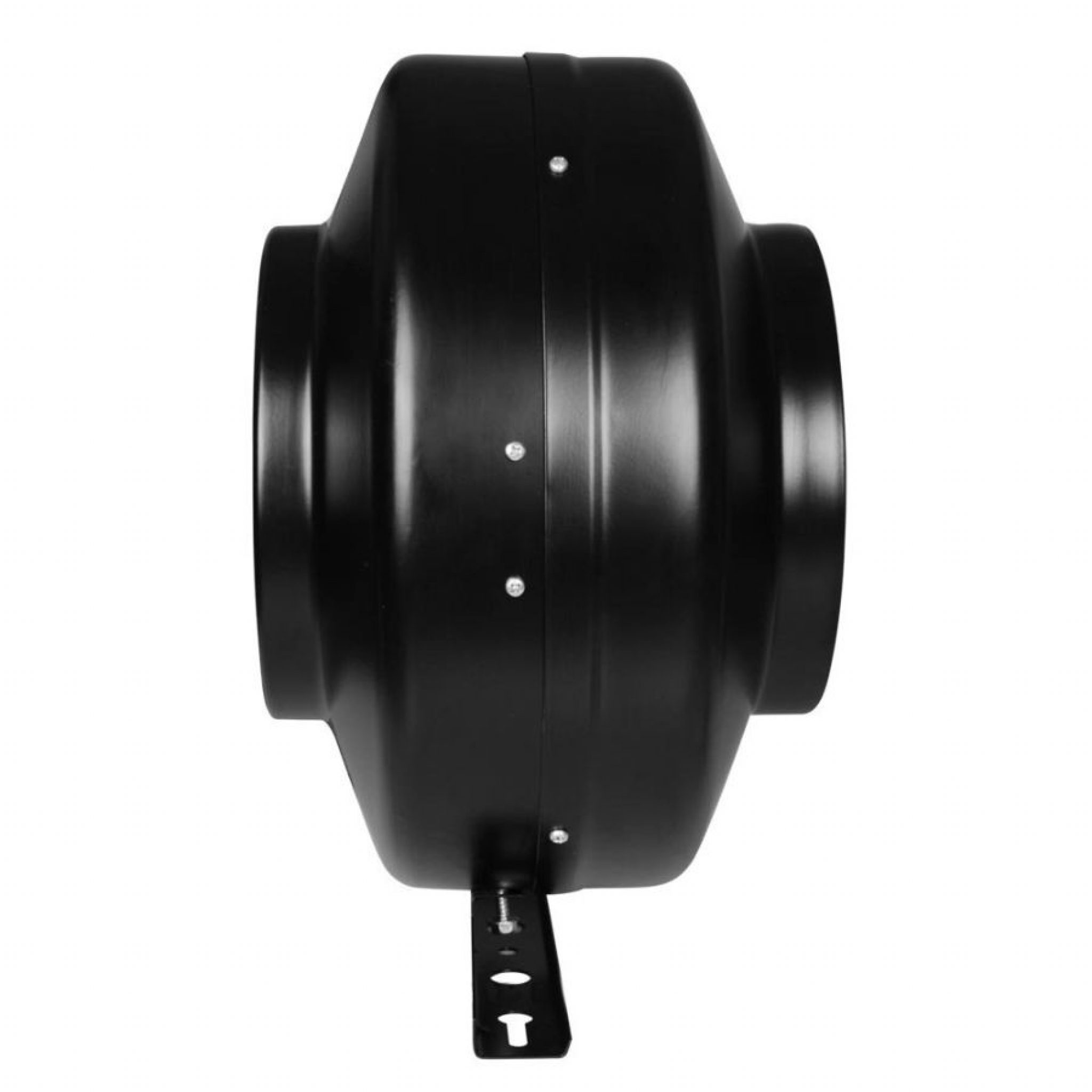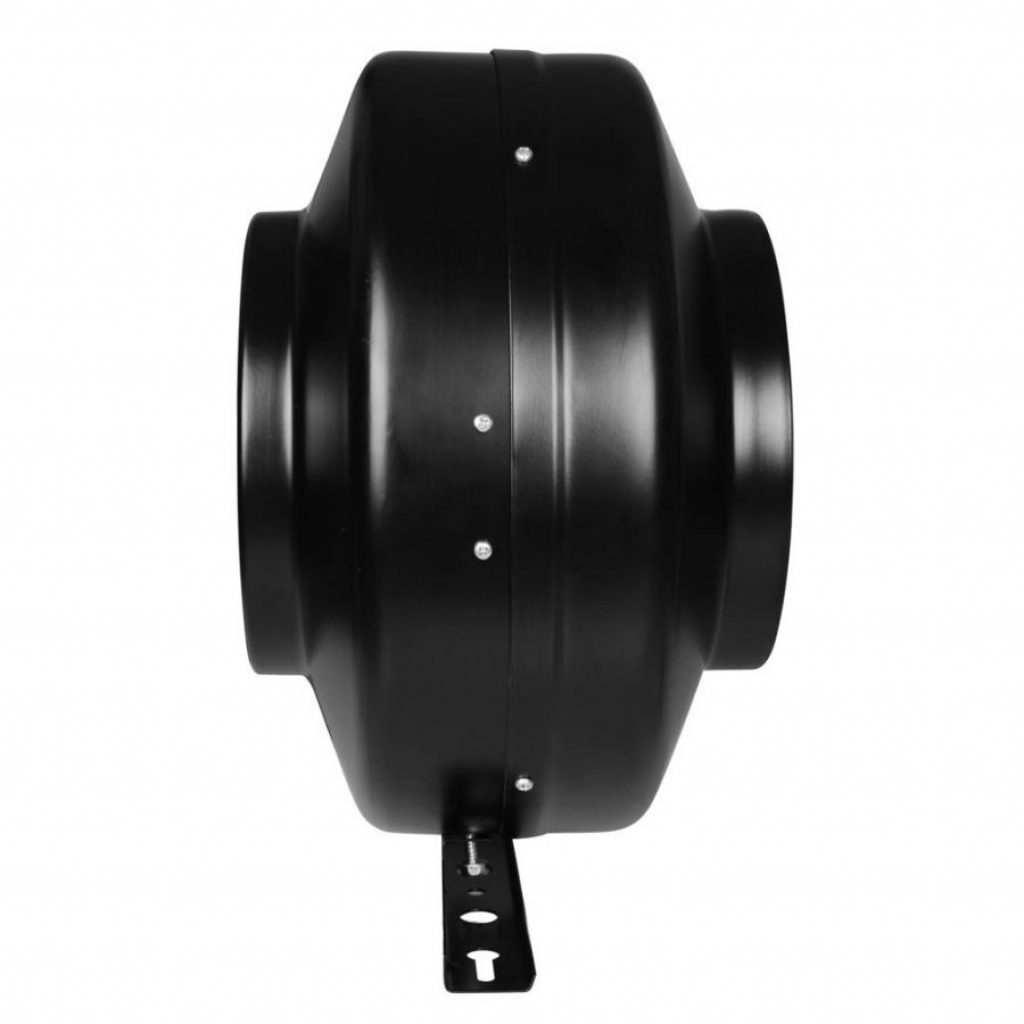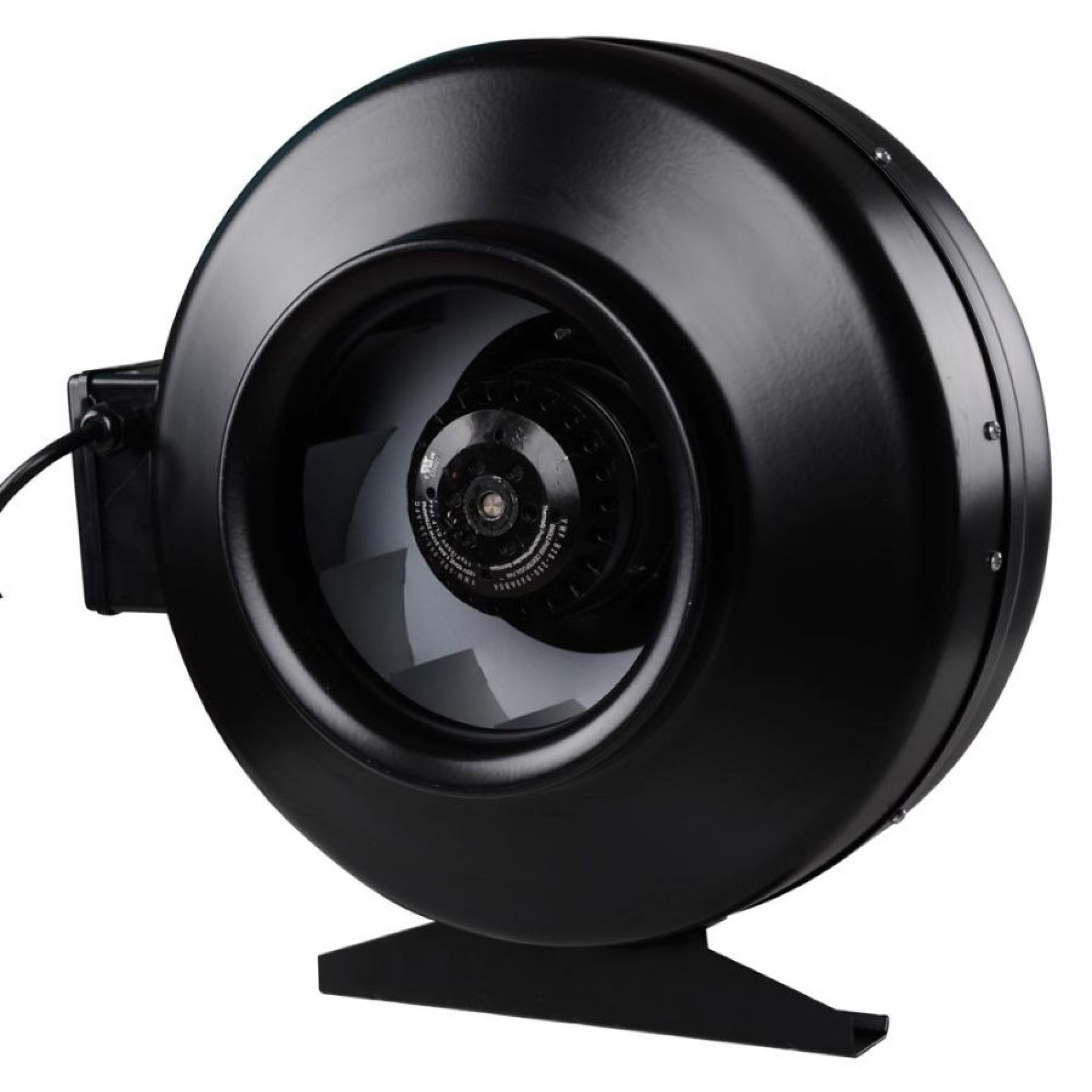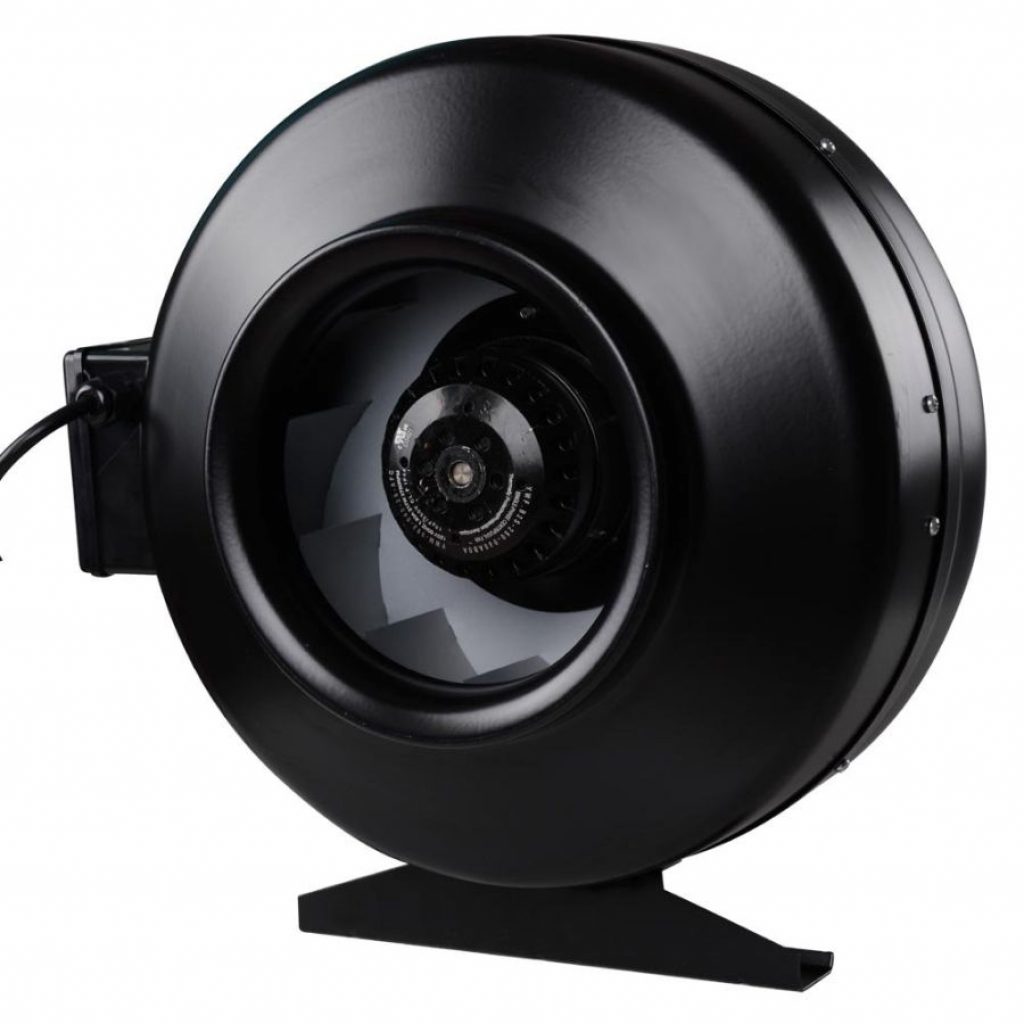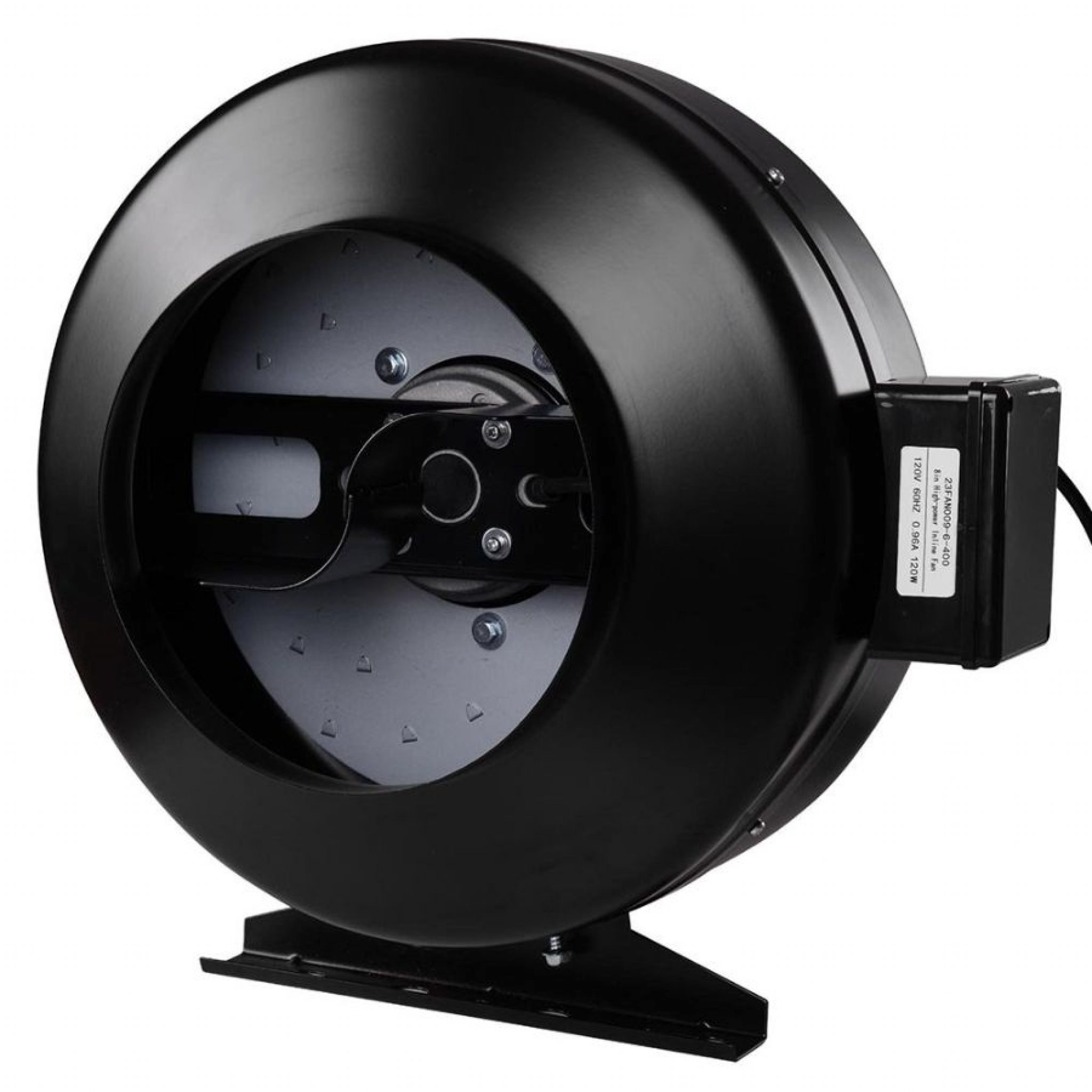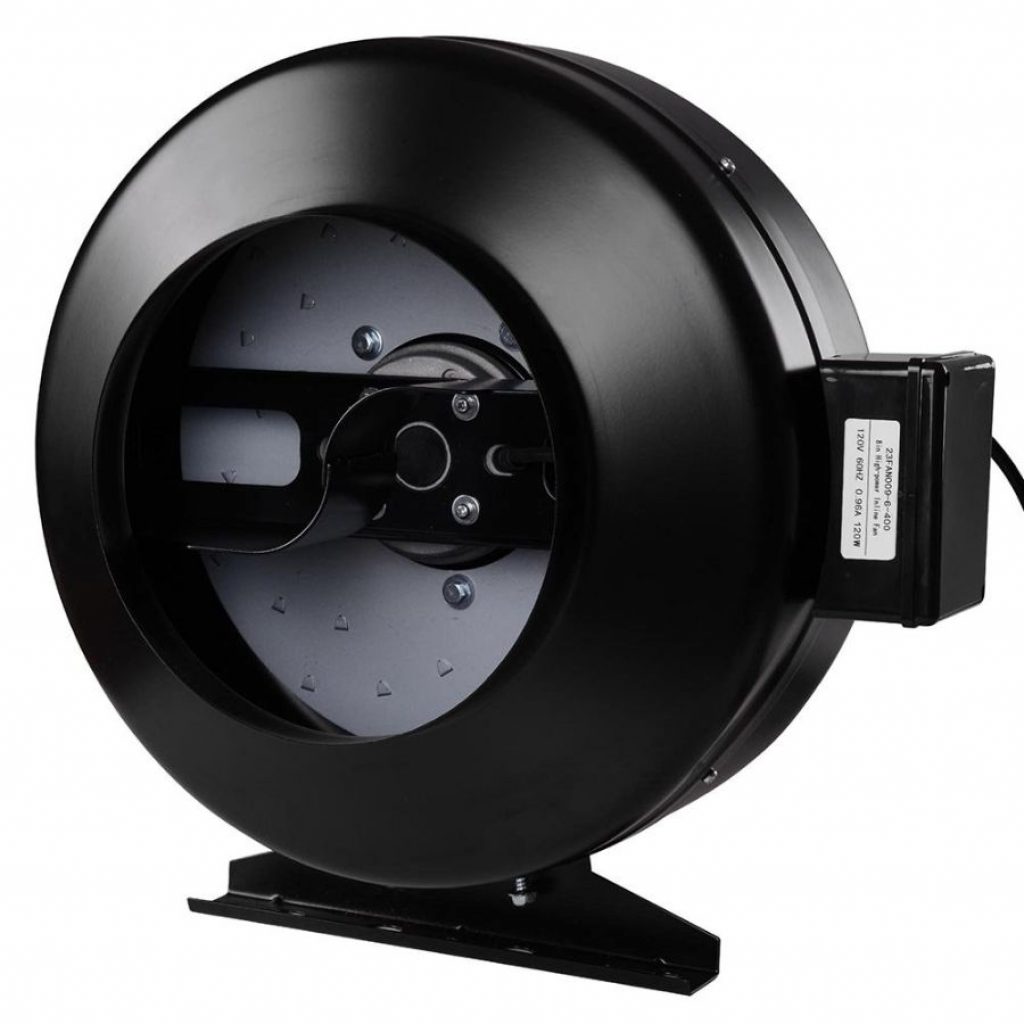 This is a powerful ventilator at 2490 RPM. It offers immense power to transport air via its carbon filters. It also comes with a tape that allows you to stick the ducting upon the blower then hold it in place. With this fan, you can easily extract stale air and draw in fresh air to maintain a cool temperature and control the humidity.
Its static pressure can overcome any resistance resulting from the long ducts. A backward curved impeller ensures silent operation. The balanced motor comes with constantly lubricated bearings to enable operation without any vibrations.

---
PROS:
quiet operation;
lubricated motor bearings provide operation without bearings;
moisture resistance enabling operation in damp environments;
extended collar for simple duct hooking.
CONS:
it lacks UPS capabilities.
Apollo Horticulture 4": Small Grow Fans for Versatility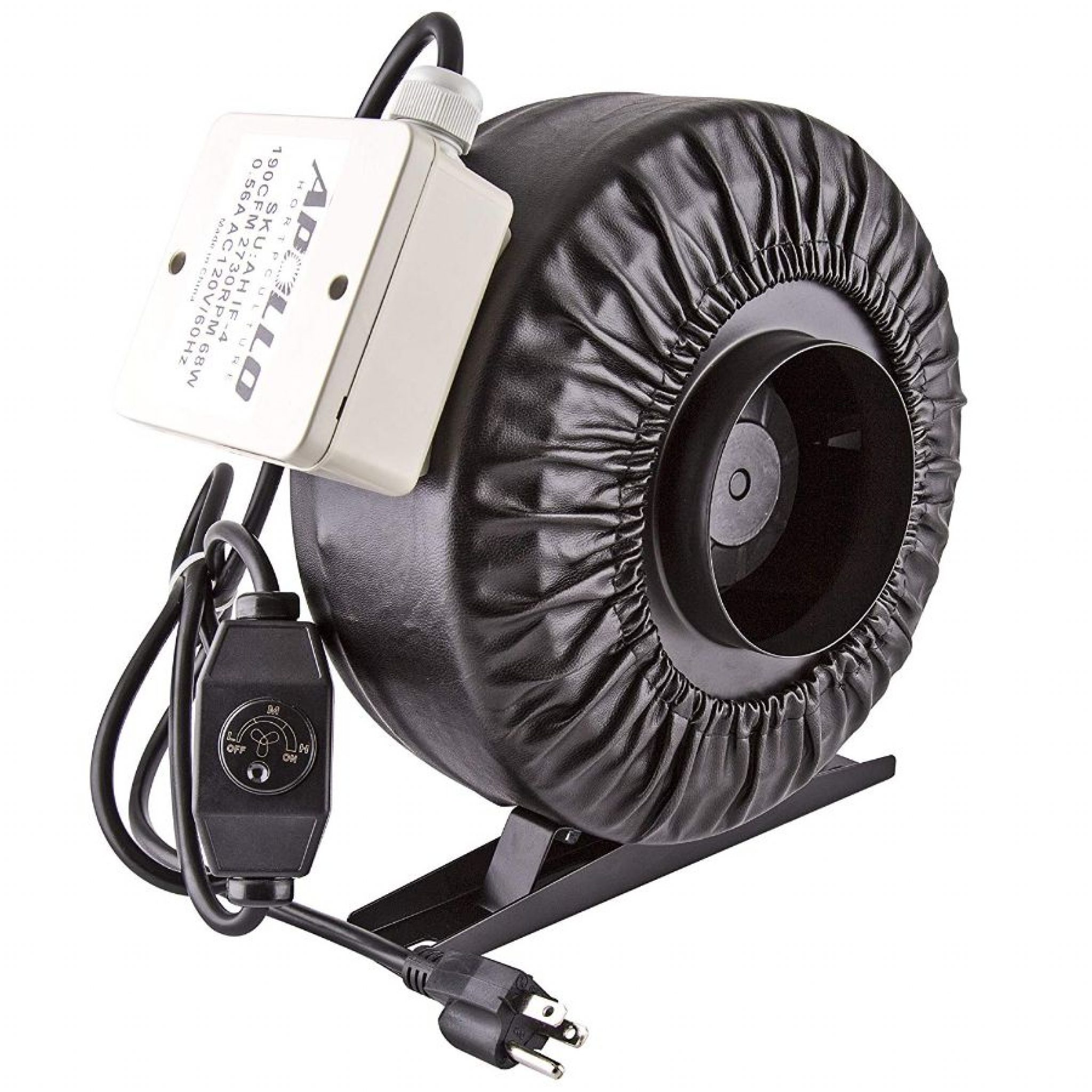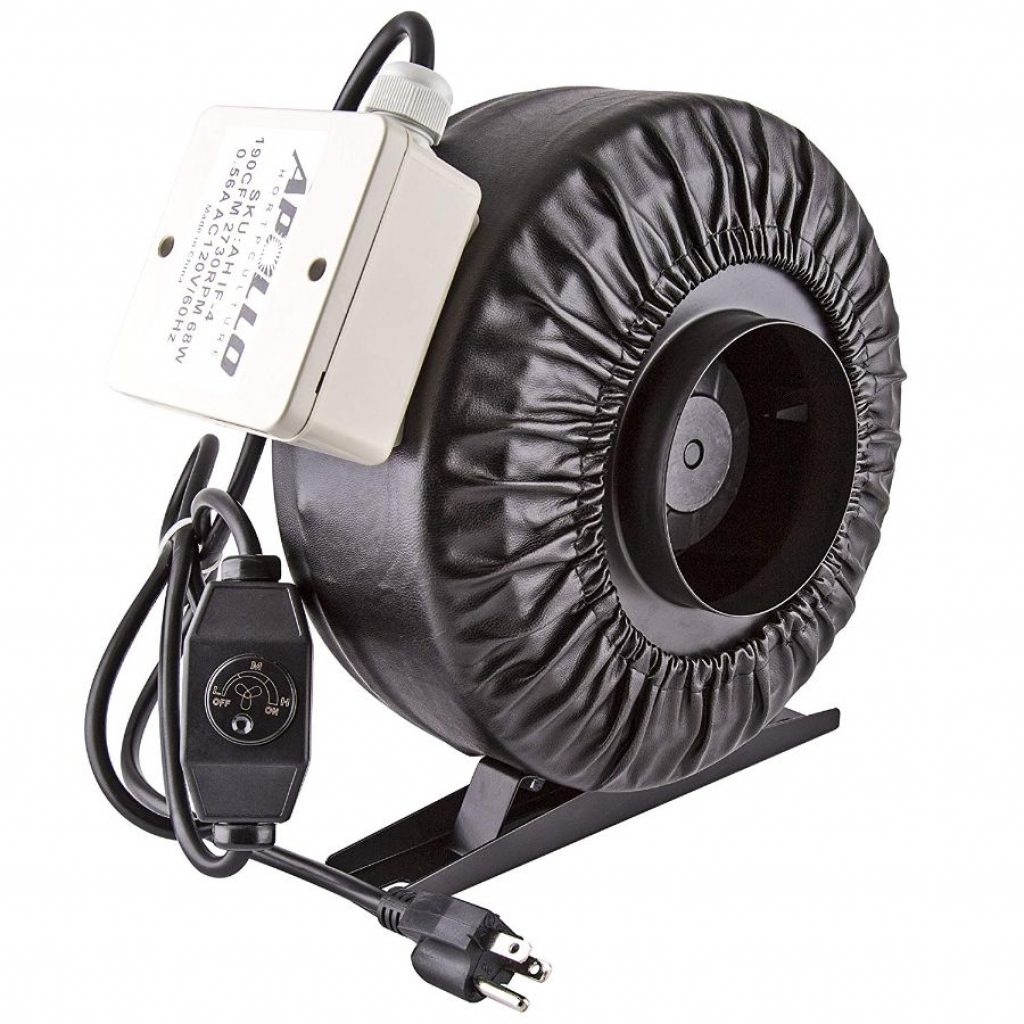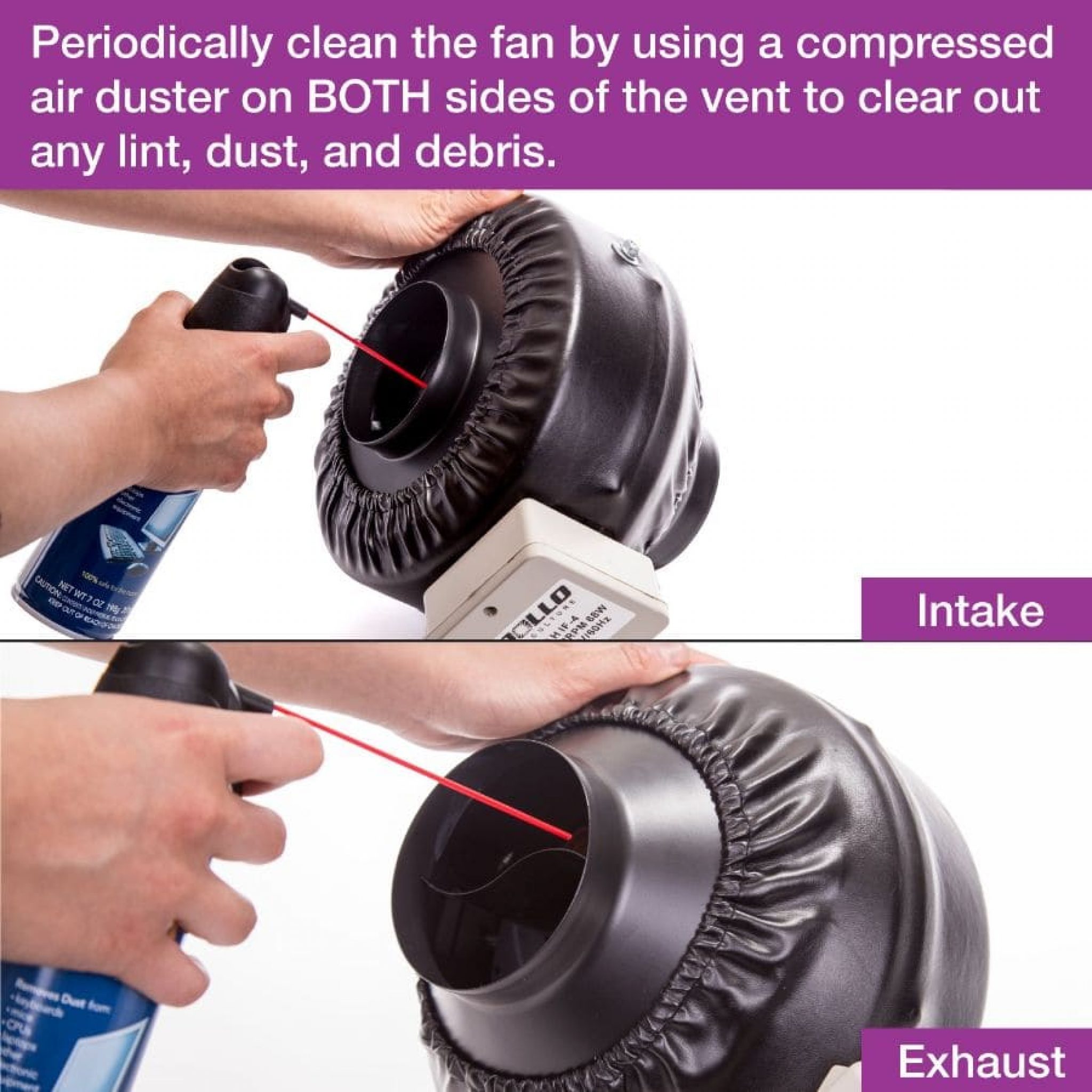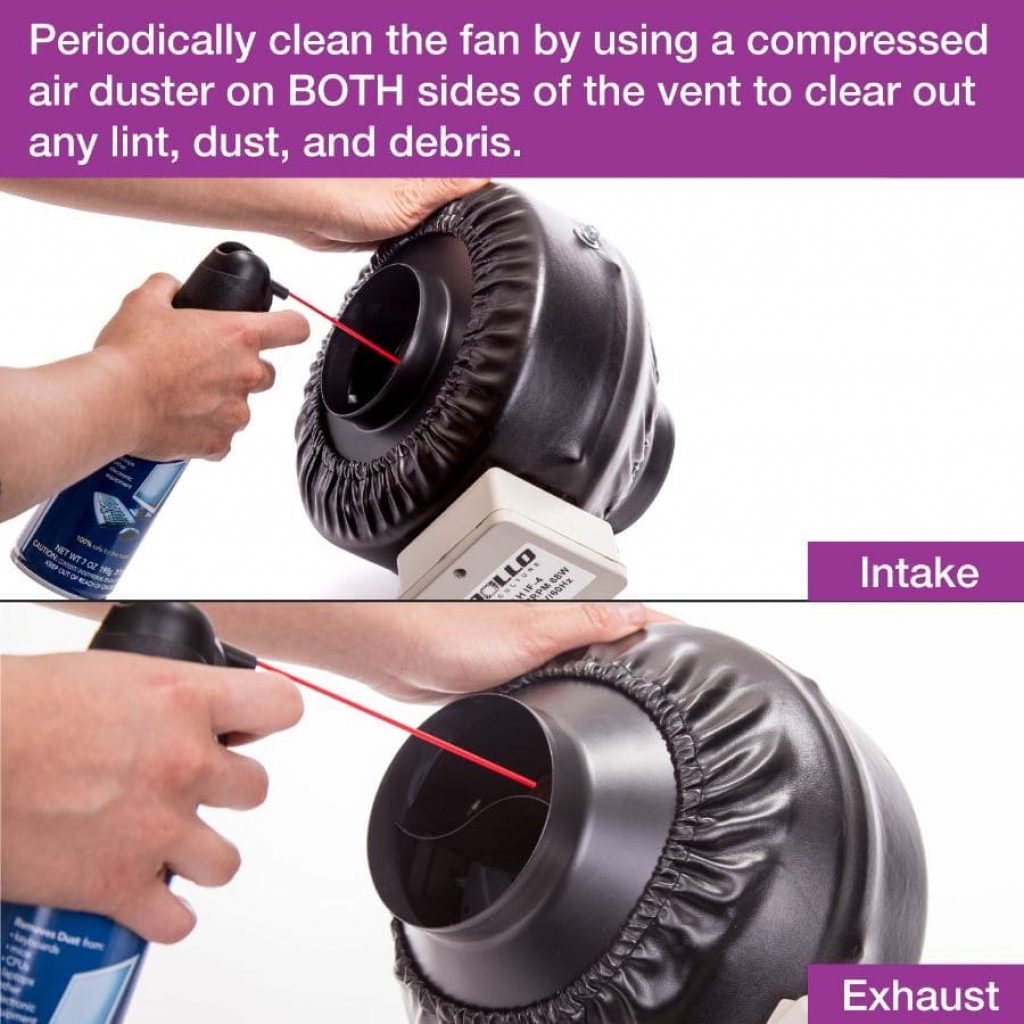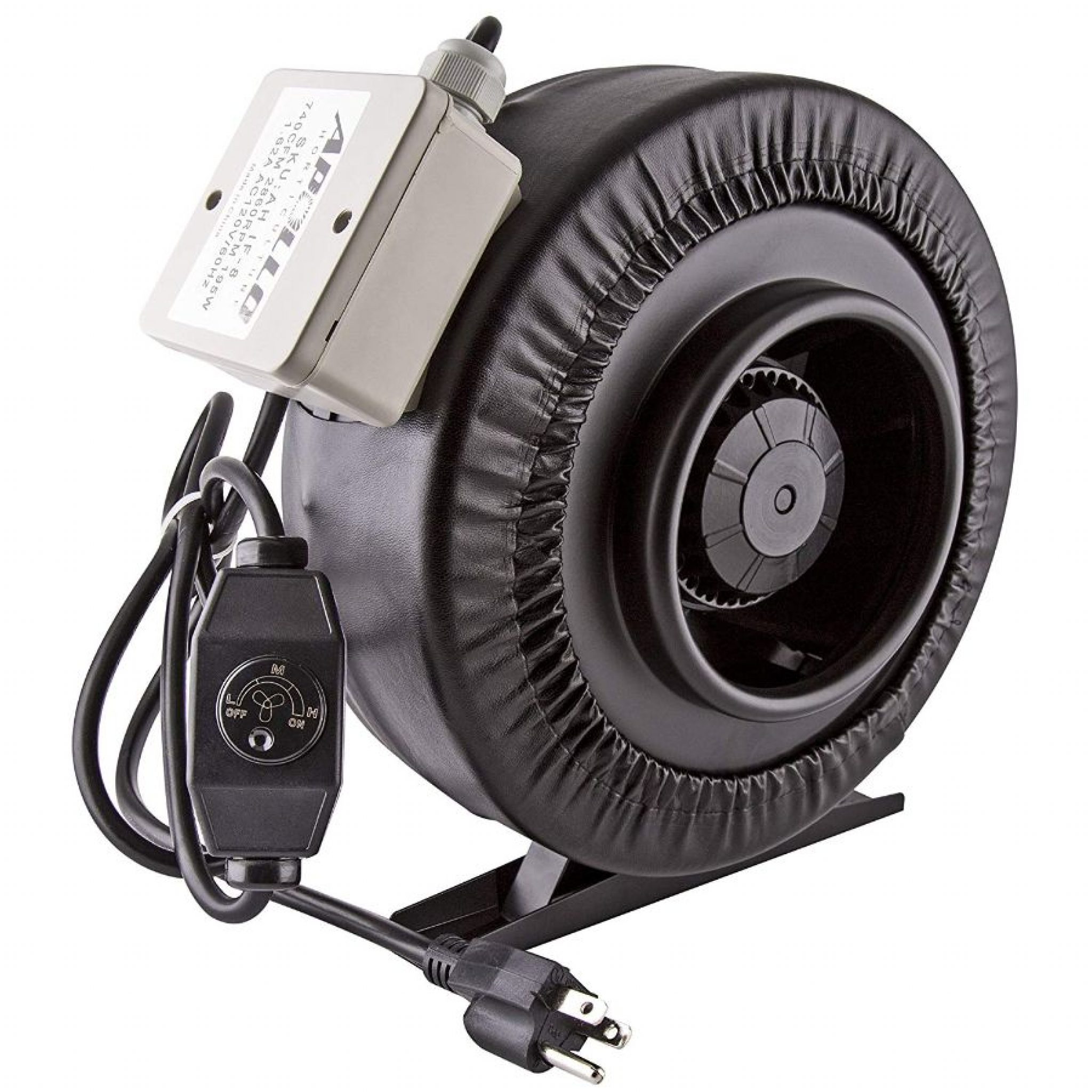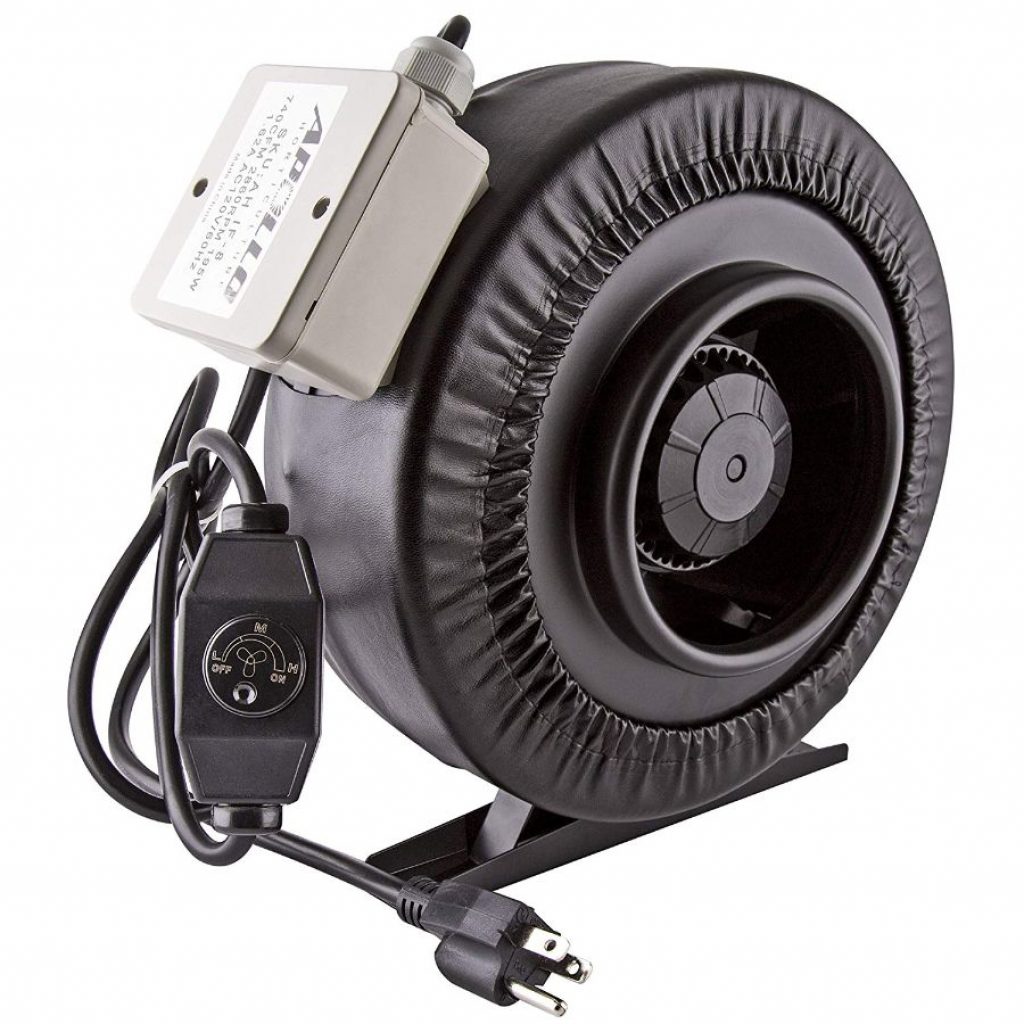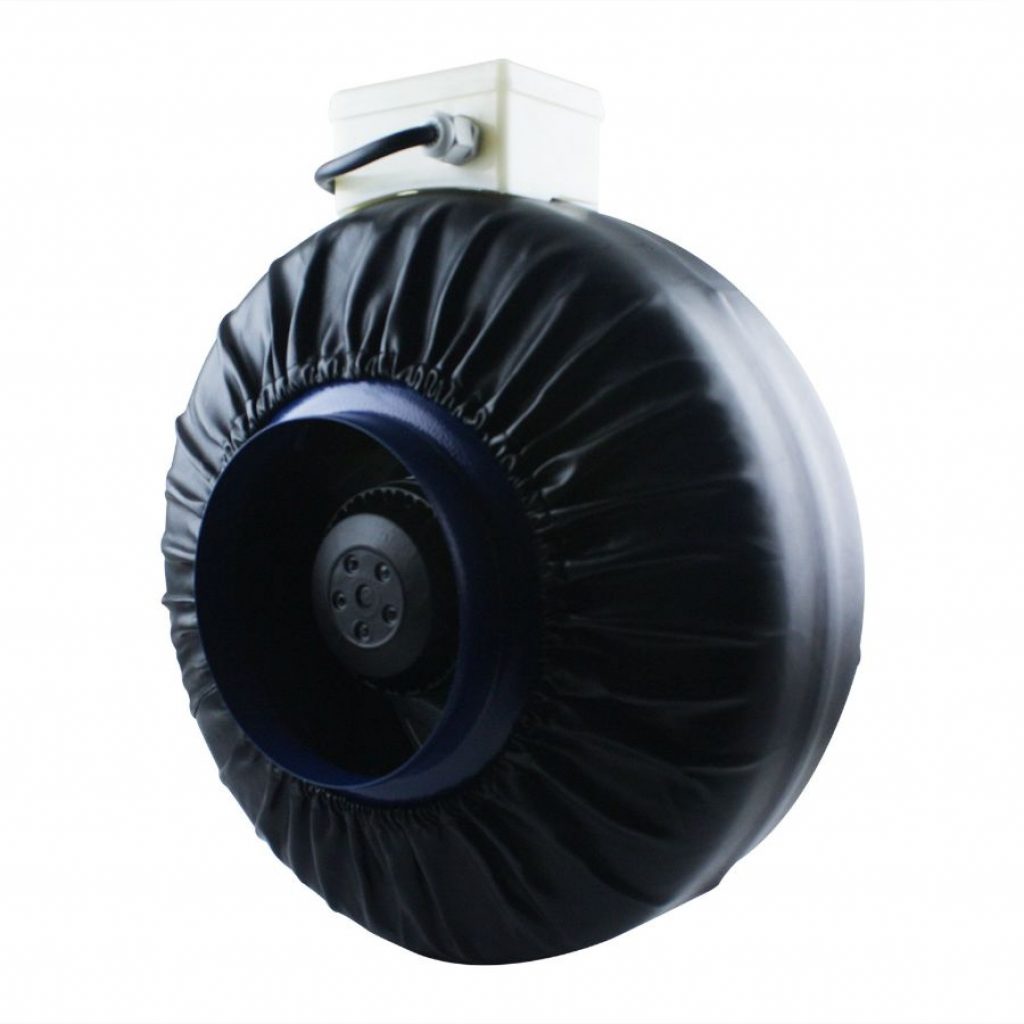 This is an extremely popular fan, especially among both small scale and large scale cannabis growers. The series has an offering for both small grow room ventilation as well as medium-to-large scale rooms. Apollo horticulture fan has various sizes ranging from 4 inches to 8 inches.
The 4" model provides a high level of versatility. It comes with a 4" vent inline fan made of plastic. What's more, the duct ends are easily removable for quick and hassle-free maintenance. Its plastic inline fan has been embedded with adjustable speed control that maintains the coolness of the air as well as its efficient circulation.
You can use it within your grow room, bathroom, attics, warehouses, kitchens, locker rooms, factories & storage spaces, among others. It is very suitable for most ventilation/air duct systems. This durable & quiet fan enhances the rate of airflow to assist in eradicating chemical fumes, odors & smells from your space.

---
PROS:
4" inch vent provides adequate capacity for compact grow rooms;
adjustable speed control for better regulation;
high versatility for different environments;
low noise levels;
1-year warranty.
Roundup of Considerations While Choosing the Ideal Grow Fan
There are many grow fan brands out there. However, you cannot just select any fan for any purpose. You have to consider your primary needs to determine the best grow room circulation fans for maximum benefit. First, take the size of the grow room into account – it is crucial in calculating your CFM.
What's more, the right grow tent will enable you to gain absolute control over the growing environment. This is because you can improve it using humidifiers for controlling the relative humidity, heaters, air conditioners, high-pressure sodium lights, grow light or metal halides.
What are the most popular grow tent varieties?
The most popular grow tents are the adjustable height grow tents. You can easily reconfigure the height based on your needs.
Can a grow tent be placed outdoors?
Yes, you can place it outdoors as well. However, you need to ensure that it is durable, there is enough security, your tent is free of any holes and actively eradicates any bugs and pests.
What grocery types can I grow inside a grow tent?
People usually choose to grow cauliflower, beans, peppers, strawberries, and cannabis, among others.
Are there any other questions bothering you? Share them through the comment section below.